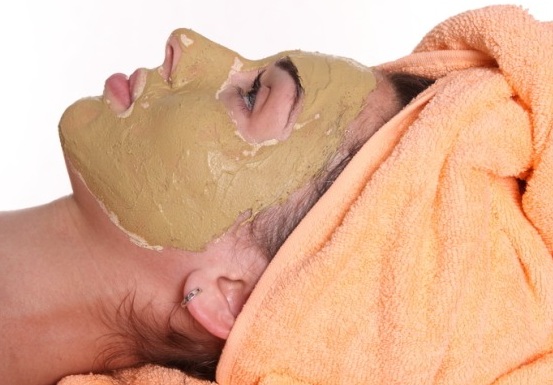 Face packs for oily skin can be really helpful. When you have oily skin it means the sebaceous glands on the skin are over productive hence they will secret the sebum quite frequently as compared with the normal skin. Oily skin calls for a lot of attention, else skin problems like pimples, zits, acne, blackheads, whiteheads etc can become the uninvited guests. These over productive glands get more active during summers due to which there are chances for the bacterial infections. In this post, we will be sharing some homemade face pack for oily and combination skin. These face packs will help you to combat the excessive oiliness of the skin and to keep the skin pores clean.
Before going ahead let's know what are the things that makes the skin oily and greasy.
Factors that make skin oily and sticky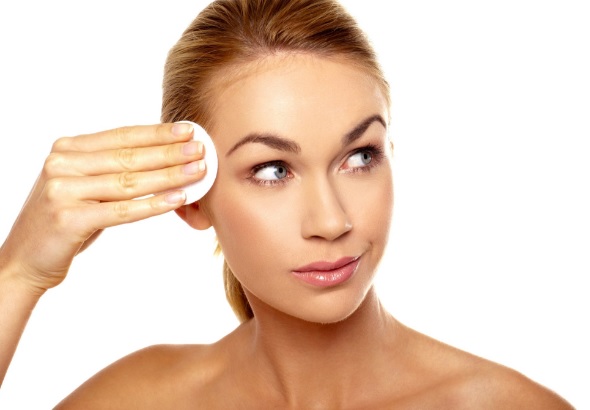 There are pores and glands on the skin. On the facial skin too there are sebaceous glands that helps to lubricate the skin by releasing some amount of sebum which is a sticky oily substance. This sebum also helps in making a protective layer on the skin.
But at times, the glands can be too productive and hence will produce more sebum. You know guys, this can be hereditary. Yes, my father had extremely oily skin so, do I.
Anyways, so these glands produces too much sebum which comes on the skin and show up as oils. The problems arises when these oils along with the dead skin cells on the skin becomes a good breeding place for the bacteria. This why the bacteria can thrive on your skin especially pores and you face skin problems like clogged pores, whiteheads, blackheads, pimples, acne, spots etc. 
You know that your sebaceous glands can also become over active during certain illness, pregnancy and due to burst of the hormones.
Yes, if you are pregnant, then the hormones can go up craze which makes these glands even hyperactive hence, you will face acne, pimples etc. 
So, now that we know some of the causes why our skin gets so oily, We can move on to the next section to learn how to prepare the face packs and mask for the oily skin types.
Excellent Face packs for oily skin
Now, it's time to share some of the most effective oily skin face packs and masks that works like a charm for the oily skin.people with combination skin or normal skin can also try it. The biggest benefit is that these face packs will remove the excess oils plus these will also make the skin tone fairer and glowing.
1. Neem, Multani and sandalwood Face pack for oily skin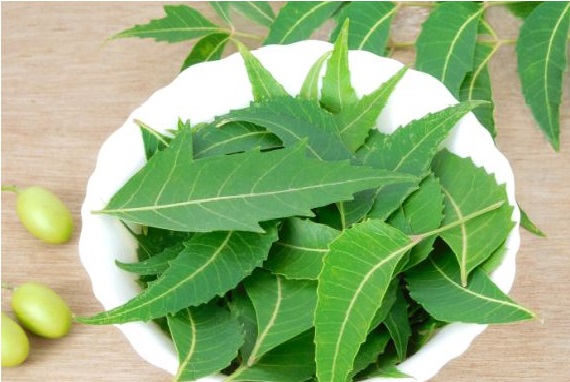 For this face pack you will need Neem leaves or powder, Sandalwood powder and Fuller's Earth (Multani Mitti).
Ingredients:
Neem leaves or powder

Fuller's earth

Sandalwood powder which is the chandan powder
How to make?
Mix all the three ingredients in a bowl or plate and add some water or rose water to make a paste.

If you are using Neem Leaves then crush them beforehand and then mix it along with the rest of the two.

Once you get a paste like consistency, apply this homemade Neem facial pack on the face and leave it for 20 minutes.

Rinse your face with plain water.
Benefits of this face pack
Neem is antibacterial that will help prevent any infection. Fuller's earth absorbs extra oils from the face and sandalwood soothes the skin in summers. It will also prevent the break outs and zits that we face on the skin.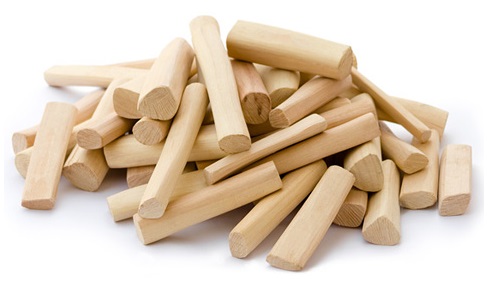 Orange Peel powder is known to lighten the skin and keep oily to combination skin clear by absorbing the extra oil.
For this you will need:
Orange peel powder

Sandalwood
How to prepare?
Take half a teaspoonful of Orange powder and same quantity of sandalwood Powder.

Mix them with either plain water or rise water.

Apply on the face and keep for 15 – 20 minutes.

Wash off this with plain water.

3. Chick Pea Powder and Eggs Face pack for oily skin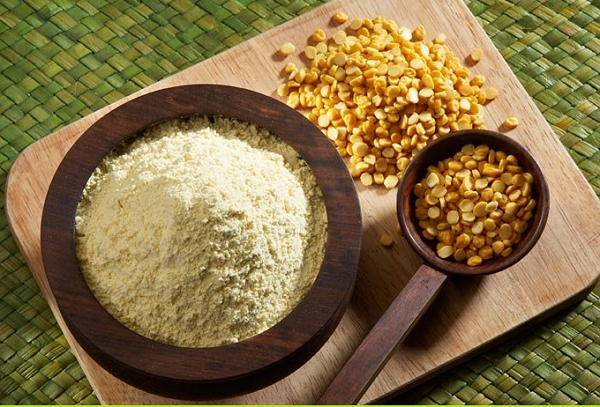 If you don't mind putting egg over your face then this face pack will be good to try.
You will need:
Besan or gram flour

Egg white
Recipe:
Take a teaspoonful of chickpea powder or gram flour (Besan).
A some egg white into it along with a couple of drops of lime juice.
Apply it and keep for 20 minutes.

Rinse the face with cold water
Benefits:
Apart from getting rid of the oiliness, this egg rich face pack for oily face will also tighten the facial sagging and loose skin hence this is a double bonus remedy.
4. Orange peel and yoghurt Face pack for oily skin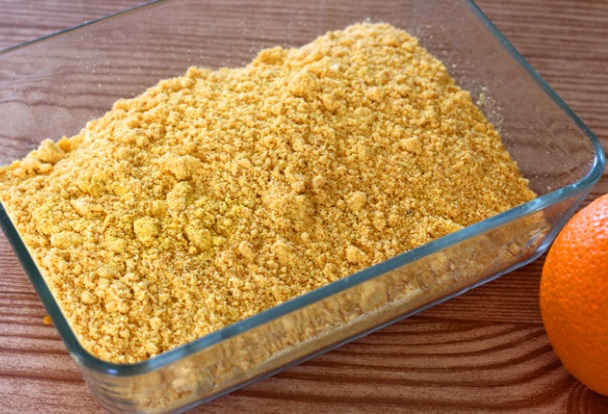 You will require
Orange peel powder

Yoghurt or curd or dahi
How to make it?
An effective Orange peel face pack can be made by mixing it with yoghurt.

Mix half a tea spoonful of Orange peel powder into a tea spoonful of yoghurt.

Apply on the face for 15 minutes.

Rinse off with lukewarm water and see the skin glowing but not greasy.
Benefits of this pack
Lactic acid in yogurt along with orange peel is very good for refreshing dull and tired looking oily skin. This will also cleanse the closed pores and makes then clearer hence minimizes the whiteheads and blackheads.
5. Lemon and Honey Face pack for oily skin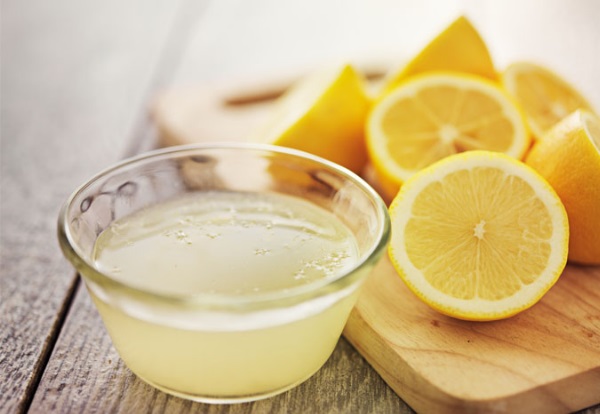 Lemons are well known to get rid of the oil and above all to lighten the skin tone. In summers, skin can get tanned hence this face pack is ideal for people who have oily skin and their skin have been tanned.
You will need
How to make?
In a small bowl, take a tea spoonful of honey and add half of the lemon's juice.

Add a teaspoonful of oatmeal and mix it well

Smear it all over the face with circular movements. 

You can rinse with plain water after 15-20 minutes.

6. Tomato, papaya, oatmeal Face pack for Combination oily skin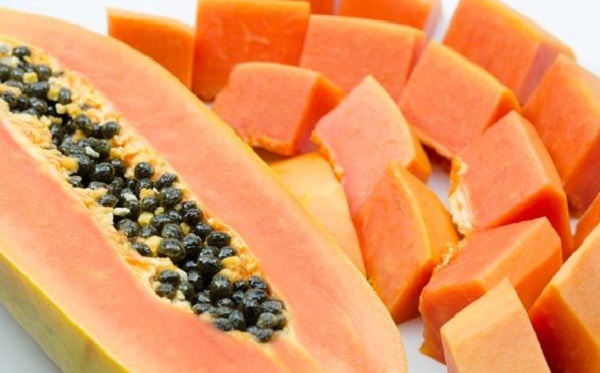 You will need
Tomato

oatmeal

Papaya piece
How to make it?
Take a tomato and squeeze out the juicy pulp in a bowl.

Then add a tea spoonful of oatmeal into it.

Also add a little piece of papaya and mask it.

Then mix everything thoroughly to get a good consistency.

Spread this mixture on the face and allow it to be there for 20 minutes.

Wash it off with clear water
Benefits:
This oily skin facial pack exfoliates gently and removes oil and dirt. Moreover, the papaya in this face pack makes the skin glow and clear the complexion. Oatmeal will add the radiance and shine without the oiliness.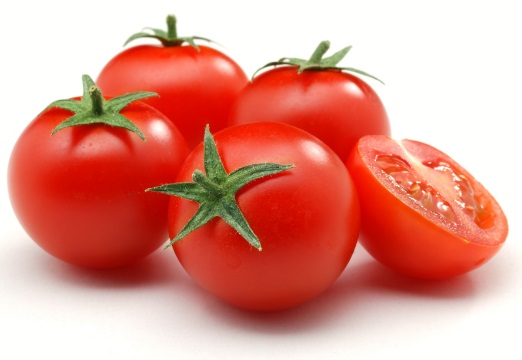 Fuller earth also known as Multani Mitti when added with tomato pulp makes a wonderful pack that will remove sun tan and skin becomes clearer.
You will require:
Tomato

Fuller's earth powder
Preparation:
Mix some tomato pulp in a teaspoonful of Fuller's earth and mix it to get an even consistency.
Apply it on the face, Rinse with water after 15 minutes.
Tips and precaution for face packs 
While applying any of the above mentioned face pack, it will be good if you try them in the evening. This is because when you use these during the day, you may have to step out of the home for work. Right? It happens friends. So, use them in the evening while you are watching TV etc and then wash them off and apply a light oil free moisturiser to keep the skin healthy. If you are not aware about the good skin cream for oily skin then check out our post on best creams for oily skin
These face packs for oily skin can be done twice or thrice a week but do try to stick with one face pack rather than hopping on to different ones to get the consistent desired results.
These face packs will surely make your oily skin's texture better and free from acne and pimples.
Benefits of using face packs and masks on oily skin
Face packs will help to clear off the skin and also tightens the skin
Moreover, the ingredients that these face packs have will put good effects on the skin like improving the skin tone and texture.
Furthermore, the oiliness can be controlled so that the oily skin problems can be minimized
Acne, pimples, whiteheads can be prevented when the skin stays clean and pores are not clogged.
Hence, these face packs should be used regularly to keep the skin in good healthy state. Now that you now the benefits, you should definitely check out our post on the best recipes of summer face scrubs for oily skin.