Homemade Facial Pack for Instant Fairness
This is the age of instant stuff. We like instant coffee, instant noodles etc. so why can't we have instant fairness. But before I start friends, I would like to tell you that with instant fairness I mean improving the skin tone at least 1-2 shades lighter so that the skin complexion looks brighter. This fairness facial pack is very simple and easy. It is because it doesn't need too many products and whenever you are getting ready for a party or function etc, you can try this so that skin looks even toned and fairer.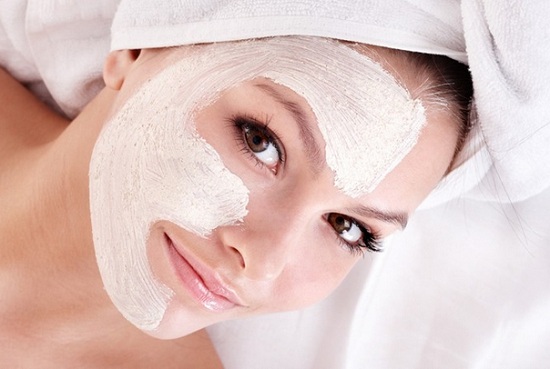 Homemade Face Pack for Instant Fairness at home

I will discuss the benefits of this face pack later, so first let's know what the things you need are:
Things needed:
Honey
Lemon juice
Oatmeal
Gram flour (Besan)
How to prepare this fairness facial pack:
First of all take a shallow bowl. If you will take a bowl that is too deep, else you will have difficulty taking the face pack out. I generally use small plate in which we eat deserts or ice creams. So, in that bowl, take 1 teaspoonful of gram flour and 1 teaspoonful of oatmeal. Mix 1 teaspoonful of honey in it and pour half lemon juice. Mix it well using the fingers. If you feel that this paste is getting a little thick, you can add some more honey or lemon juice. Put it aside for 2-3 minutes this is because so that the oatmeal will get softer. Then you can mix the face pack one more time and apply this on the face evenly. Leave this pack for 20 minutes. Then wash the face with water.
You will notice that this facial pack will also gently slough off the dead skin layer off the face. This actually helps a lot in making the dull skin tone appear brighter and lighter. This is good when you will be applying the makeup.
You can try this facial pack for instant fairness two times in a week. Like after every 2-3 days. Now, let's move on to the benefits of this instant fairness face pack.
Benefits of this Face pack for Instant Fairness
This face pack takes away the upper most dead skin layer so that the skin feels clean and clear. This is also like a face clean up at home in 20 minutes.

The ingredient in this effective face pack makes the skin appear softer and smoother to touch.

Lemon juice and besan are good products for getting fair skin complexion and also lightens the skin darkening which is due to the tanning.

Oatmeal does gentle scrubbing hence revealing a soft skin

Honey is good for all the skin type especially if your skin is dry, so this will add a glow to the skin. How? By adding natural moisture to the skin. This is surely give you a beautiful face and skin.

This this was a very easy to try face pack you can read more instant fairness face packs here.