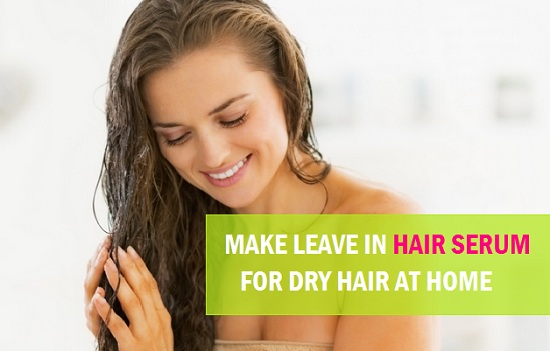 Homemade Leave in Hair Serum for Dry Hair. Dry hair is more prone to the frizz especially when we go out in summers. High temperature causes the dry hair to get brittle, dull and lifeless. There comes the need for leave in hair serums. Do you know that hair serums not only disables the hair but they also conditions the hair and protects from the effects of harmful UVA/UAVB rays. Yes they indeed do. So, how about making a hair serum for dry hair at home.
Recipe for Homemade Leave in Hair Serum for Dry hair
To prepare this hair serum, you will need only a couple of things.
A small glass bottle
Lavender oil/ avocado oil
Fresh aloe vera gel
Jojoba oil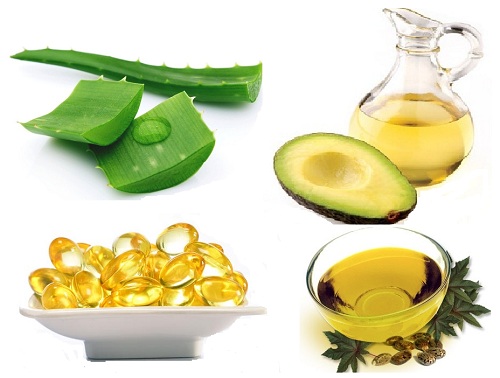 How to prepare:
1. Take a small beaker or glass and fill that with 10 teaspoonful of distilled water.
2. Add 2 teaspoonful of fresh aloe vera gel. Then add 1 teaspoonful of jojoba oil and 1 teaspoonful of avocado oil.
3. Take 3 capsules of vitamin E oil. Prick and pour the vitamin E oil into it.
4. You may also use jasmine oil, lavender oil or pure almond oil in the place of avocado oil. But jojoba oil should be there. Now stir the liquid and fill that in a small glass bottle.
5. Your homemade leave in hair serum for dry brittle hair is ready.
How to use this serum for hair: To use this, shake the bottle and take some on the palm. Apply on the semi dried hair after the hair wash. You may also apply this whenever you feel that the hair is getting frizzy during the day. But do not forget to shake it well first.
Benefits of this Hair Serum

This Leave in hair serum has jojoba oil and other essential oils which help to nourish and protect the dry hair.

This oil will tame the frizz hair and flyaways effectively.
Other than that the aloe vera gel in this hair serum will give sun protection and makes a shield on the outer layer of hair, thus protecting from sun damage.

So, if your hair is dry and you  feel they get frizzy soon then try this Homemade leave in hair serum and flaunt the beautiful hair.
Image credit featured : Newlovetimes.com