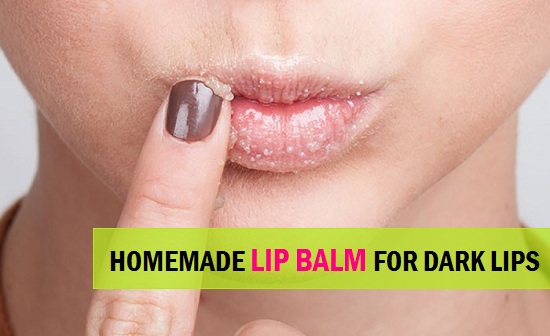 Do you want to get rid of the darkness of the lips, or the black pigmentation on your lips? We all have some or the other beauty concerns that keep annoying us like pimple marks, scars, dull complexion, darkness around lips and mouth etc. Similarly, dark lips can be embarrassing and makes us conscious. There are lot of lip balms in the market that can cure the lip dryness but when it comes to removal of the lip darkness, there are hardly any good choices so, in this post we will share a recipe of homemade lip balm that can lighten the darkness and pigmentation of lips.
Homemade Lip Balm for Lip Darkness

To prepare this lip balm to cure the dark/black lips, you will need
Jojoba oil
Almond oil
Rose petals
Some Vaseline petroleum jelly
Recipe and how to prepare: Take Jojoba oil and almond oil. Both half teaspoonfuls. Take a rose flower and pluck the petals. Then put the jojoba oil, almond oil and rose petals in the blender and blend them. I can understand the quantity is less therefore; it will be hard to blend it. Hence, you can crush the rose petals with the help of a spoon or something like that. Then mix ¼ teaspoonful of Vaseline jelly and 2-3 pinches of turmeric powder. Keep that in the refrigerator and let it cool down and get slightly solidify. Take this in small container and keep in the refrigerator. Apply everyday on the lips before you go to sleep. This will gently remove the darkness on the lips. When you will be using it at night. The ingredients will stay on your lips for at least 7-8 hours thus they will lighten the lip pigmentation.
Benefits of this Homemade lip balm
This lip balm will lighten the darkness of the lips due to lip biting, sun exposure. using cheap quality lipsticks etc.
It also make your lips softer and also prevents the peeling, flakiness etc.
This lip balm will also nourish the chapped lips.
This will also add a roseyness on the lips.