By Ranju Singh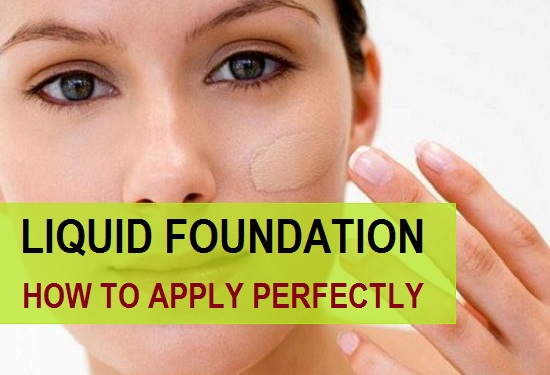 How To Apply Liquid Foundation: When it comes about the 'Makeup World' I think foundation is the king of all the cosmetics. After all to paint a beautiful face, foundation helps in providing the flawless canvas. I recently read on the internet that- If tomorrow, women woke up and decided that they really liked their bodies, just think how many industries would go out of business. Yes, we help many business people and entrepreneur to reach a successful level, we run many industries girls! There are varieties of foundations available in the market depending on different skin type and skin tones. Though getting your hands on the correct foundation which is just perfect for your skin gets trickier because, it's really difficult to choose from so many shades and types. Like choosing foundation for oily skin, dry skin etc is crucial.
For the best result you should choose the one which is apt for your skin and your requirement. Liquid foundation comes in a liquid form though it is available in cake or stick form as well. I think liquid foundations works better for Indian skin type and tone. Let's see how to apply the liquid foundation perfectly.

How To Apply Liquid Foundation Step by Step
Here, I am sharing the steps how you can apply liquid foundation and create that flawless canvas for your makeup skills-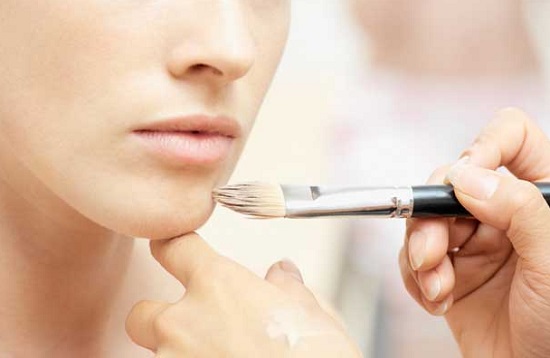 Clean Face:
We need a clean face before we proceed. Wash your face with your HG face wash or a cleanser; you can also opt for facial bars which are meant for the facial skin. Be gentle with your skin while washing your face then, pat dry using a soft towel.
Moisturisation:
Now, if you have a dry skin you can apply a moisturizer meant for your skin. People with combination skin type can go for light water based or oil free moisturizer or you can skip the moisturizer. Let it work on your skin for 2 minutes before you apply anything else.
Priming:
Now, apply the foundation based on your skin type. A primer creates a good base to do your makeup and makes it stay fresh for longer. Primer is really a boon for people with problematic skin, oily or combination skin. Because, of oil secretion foundations tends to slip into fine lines. Primer helps in oil control and makes the face less oily.
Sunscreen:
Do not forget your sunscreen whenever it's required specially during day time and hot weathers. Sunscreeen usage protects your skin against other skin related problems caused by sun.
Perfect Application of foundation Steps
Now, in this steps it is about foundation application. First, of all you need to have a foundation based on your skin type, skin tone and the kind of look you want like a sheer foundation, light or heavy coverage foundation. Take some foundation on the back of your hand. Though you can use makeup tools like sponges, foundation brush to apply the foundation but, I would recommend using your sanitized fingers to apply it.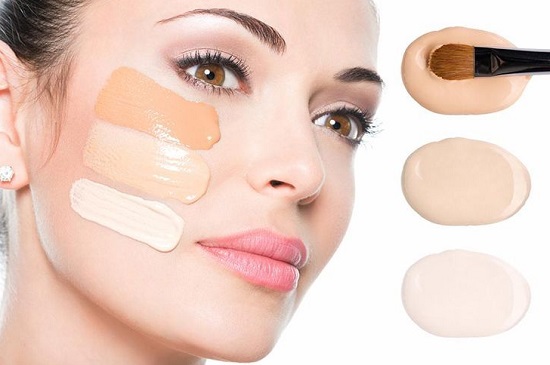 1. Start with applying it by dotting on small amounts on your face- start with your forehead, cheeks, nose, chin and little bit under your eyes. By covering your face like this ensures evenly applied foundation and good coverage where it's required.
2. Blend it really well and make sure it's applied all over your face not even a single area is left without the application.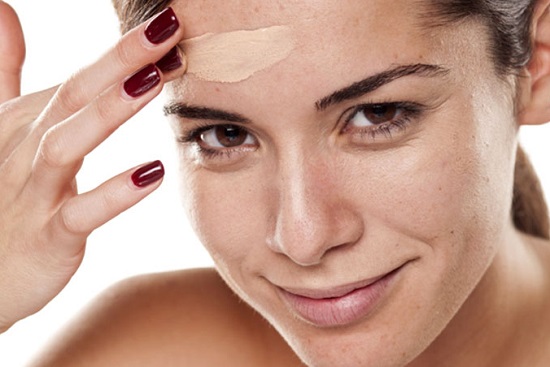 3. Have a closer look in the mirror if how well its applied or you require more to cover blemishes or dark areas. Then, apply their in a dotting form but, this time take it in a less quantity so, that you don't end up uneven look. Blend it well till you reach your desired look.
4. Be gentle around your eyes; use your ring finger to apply the foundation around your eyes. Apply the Concealer if you have dark circles.
Let the foundation set for 2-3 minutes after that take a blotting sheet or a tissue and blot all over your face especially around your eyes.
Now, you can apply other makeup products like blusher, bronzer, do your eye makeup or simply apply the compact powder.