Bleach skin with natural products within weeks

Today young girls and teenagers in India are obsessed with skin lightening and brightening products. It's like everyone wants a white skin. In fact, fair and glowing skin is the dream of women and men. To get that fair complexion, we rely on various fairness creams, serums and lotion which do not work as stated, well mostly yet we will use them. Bleaching is also one of the latest trends running among the people for clear and radiant skin. You can bleach skin with either chemical skin bleaches or using the naturally bleaching agents.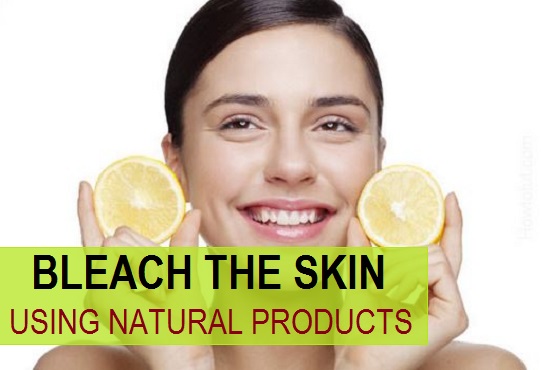 What is skin Bleaching?

Skin bleaching refers to a product that lightens the color of facial and body hairs. It also improves the skin tone. Men and women in their adolescence use bleach on their face and other dark areas where they have visible black hair.  Basically, skin bleaching is a technique to hide the unwanted facial hairs. It is like a dye for body and face hair and promotes fair skin. Bleach also reduces dark spots, marks and acne spots from the face.
Which skin bleach to use?
After knowing about what skin bleach is and how it works, it is significant to understand which bleach is right to use.
Firstly, I would like to tell you that the chemical bleaching products contain many chemicals that may harm your skin and make it look vulnerable.

It is really important to know your skin type and then choose bleach for your skin.

There are plenty of bleach products available from different brands in the market.

Among them, some have natural elements as well like orange peel, jojoba oil or aloe Vera etc.

But can we trust on these brands? They claim many things, but do not fulfill the same.

We can't estimate the purity of these products, and we may regret later after buying it.

So, girls you can make your own bleach product and use it as often you want.

This will be an inexpensive method and will give you optimum results in natural manner.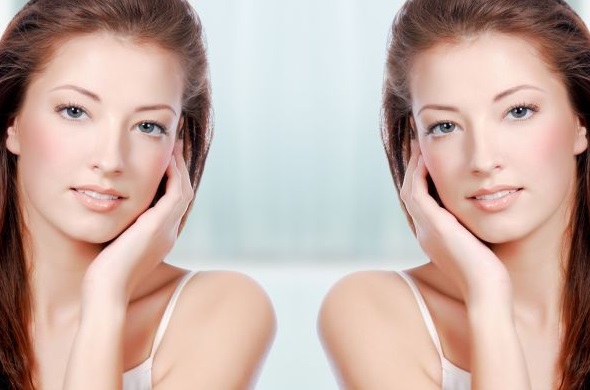 Tips to bleach skin

Yes, it is really important to test your skin before using any bleach. Bleaching may cause acne or redness on the skin if does not suit to the skin type.
So take a small amount of bleach and use it on your any skin area. Keep it for 20-30 minutes.
Observe if any irritation or itching persists on the skin. Then bleaching is just not for you. Your skin is allergic to it. If you are using the chemical bleaching then read this post on How to use bleach cream on the face
Homemade Skin bleaching treatments
I personally believe in natural and herbal bleaching products. It gives you great results with minimal efforts. These treatments are free from chemicals and parabens that cause skin disease and skin problems in later age. You can try any of the given homemade bleach packs and get rid of those visible unwanted facial hairs. It also benefits the skin by nourishing it and making it soft and supple.
1. Tomato and Lemon Bleach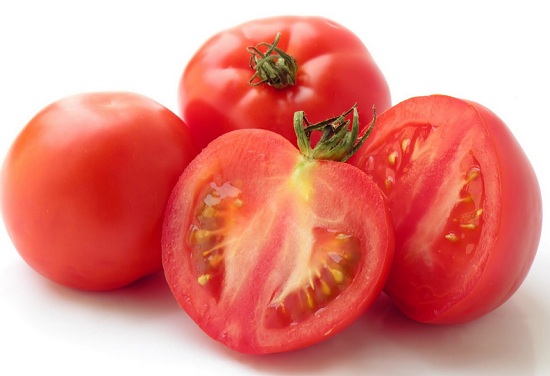 The tomato is commonly used for bleaching the skin and facial hair. It is enriched with anti-oxidants that protect against cells, damaging and generates cell growth. It is a good source of vitamin E, vitamin K and vitamin A that are the sign of beautiful and healthy skin. It also diminishes the melanin levels in the body which are the major cause of skin darkening and tanning. Eventually, there will be skin lightening and whitening. It bleach skin in a very gentle and mild way.
Lemon contains critic acid, which again helps in skin cleansing and brightening. It slows down the melanin production and makes you feel fresh. It has the best bleaching properties that will give you desired results after application. Lemons will lighten the black and dark skin since, it bleaches skin in a natural way.
Recipe:
Take some required amount of red tomato juice

Take 2 full tablespoons of lemon juice

Add the mixture and mix it well

Now damp cotton in the mixture and apply gently on the face

Keep it for 20 minutes and wash it with cool water
Best Face Bleach Creams for Oily Skin 
2. Gram flour and turmeric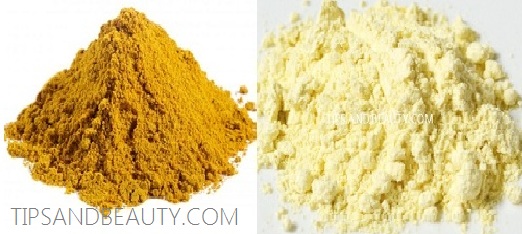 Gram flour is mostly used for exfoliation of skin. It removes dead skin cells, dust and pollution. It is very useful for oily skin types. On the other hand, turmeric is known for antiseptic and anti-inflammatory properties. This is a natural spice which helps in giving an instant glow to the skin. It consists bleaching substance as well which will also lighten the skin.
 Recipe:
Take 2 tablespoon of gram flour which is also known as besan.

Put it in a bowl and add a pinch of turmeric powder into it

Now add some rose water and cucumber water

Make a pack in normal consistency.

Massage it on the face and be gentle on the skin

Keep it for 20 minutes or until it dries out

Rub slowly and take it off with cold water.
3. Aloe Vera Gel with Lemon juice Bleach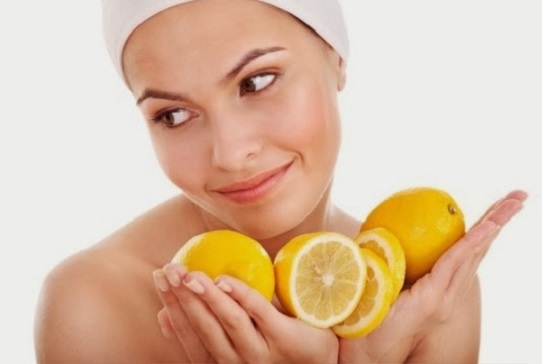 Aloe Vera gel gives moisture to the skin and makes it soft and smooth. Moreover, it works as an anti ageing and anti-wrinkle natural product. It is rich in omega-3 fatty acids that are a symbol of healthy, glowing and white skin. Lemon juice, as stated above, has the best bleaching mechanism and great to bleach skin naturally.
Recipe:
Take an Aloe Vera leaf and peel the leaf from inside.

Put the gel in a bowl. Then, squeeze some lemon juice into it.

Use your fingers; apply gently on the face or any other body area

Keep it for 10-15 minutes and remove it by rubbing slowly

Wash it with water thoroughly.
4. Milk and Orange Juice Bleaching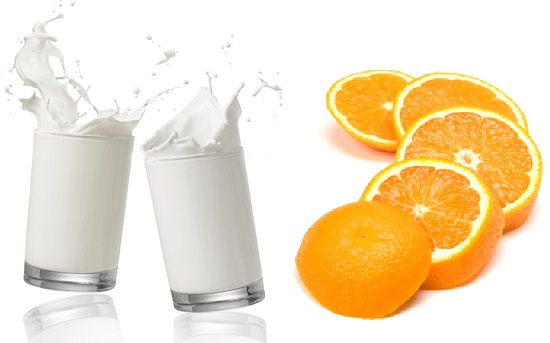 Orange contains vitamin C which helps in bleaching the skin naturally with low efforts. It improves the skin color and makes it look radiant and glowing. It also decreases the melanin production too, whereas milk is popularly known for skin whitening and softening. Raw milk works great in this matter. Moreover, both the substances work optimally in terms of bleaching and glowing face and skin. You can also read Vitamin C face packs
Recipe:
Take some raw milk in a bowl

Add orange powder or orange juice (whichever is available). Mix it well

Damp cotton into the mixture and apply all over the face

Massage it in circular motion with hands.

Wash it after 20 minutes with chilled water.
Precautions for using skin bleaching 

ingredients
Do not apply natural bleaching agents on burnt, injured areas of the skin.

Avoid adding any ingredient which you are allergic to.

Do not use it if you have very sensitive skin.

Ignore using bleach if you have any skin treatment like for acne.

Cleanse the skin properly before using the above remedies.

Apply a good moisturizer after using natural bleach.
This is how one can safely lighten the unwanted facial hair so that they are lesser visible. Do you have nay other way to bleach your face naturally? Do tell us too!
Written By Ratna Balani