How to choose right facial for your skin type?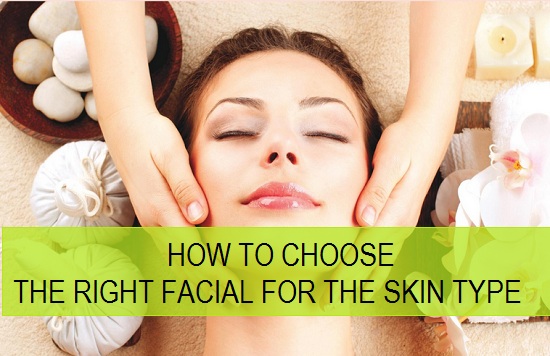 Deciding for a facial leads to several questions like "what is my skin type?" Which facial would suit my skin and what not? What can be a right choice of facial for me? All these questions are answered in this article. There are lots of different facials like fruit facial, diamond facial, gold facial, oxygen facial etc so, get your queries solved here at Tips and Beauty.com today.

Know your skin type first

First of all know your skin type. If you do not know check it with the steps given below.
When you get up in the morning touch your face and see what you feel. If you feel intense oil on your face then your face is oily. You have got oily skin type.


If you feel it dry and stretchy then you have dry skin.

And if you feel it just ok then it is normal skin.

If you feel some parts are dry or oily then you are certainly have combination skin type.
Few things related to facial procedure

Facial cleans pigmentation, dirt and clears skin. It involves 4 steps generally.
Cleansing

Scrubbing

Massage

Mask
The procedure can be more elaborate like the step where serum is applied or extra gels or massaging product is applied but the basic steps remain four only. The main task to choose a right facial is the blend of right products for the above process. Thought these are the basic steps you should know which blend of products and it's nature would suit you.
See: Best VLCC Facial Kits in india
Right facial for your skin type

Now when you already know your skin type here are few tips how to choose a right facial.
For oily skin
As discussed the 1st step involves cleansing. The oily skin should be cleansed with deep cleansing gels and lotions. This removes excess oil and dirt from the pores. Scrub for oily skin can be a tough one as it exfoliates the skin and smoothen the unevenness of skin. Massaging cream can be mild. And while using a mask use clay and powder mask this dries the oil. Steaming and peeling treatment can also be taken by people with dry skin. For oily skin you can go for milk, citric fruit (orange, lemon, and strawberry) based facial creams.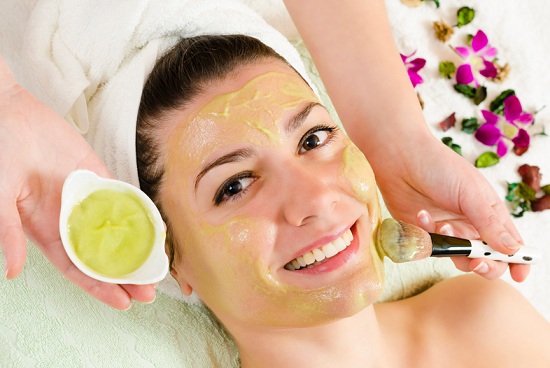 For dry skin
Mild cleansers can be used because the dry skin does not require vigorous cleansing as it further dries the skin. Very gentle scrubs are used to remove dry flaky skin. Remember to stay away from harsh scrubbing. Use hydrating gels, serums and intense moisturizing creams for dry skin. Massage well. This is the prime facial trick for dry skin. Use moisturizing masks. Avoid dry and powdered masks. A Mosturisig mask allows the moisture to retain. For dry skin always take care that a facial nourishes the skin. Therefore you can use water based, oxygen, moisturizing, fruity, cream and oil based facial. See: Best Fruit facial kits in India

Normal skin facials

For a normal skin you can opt for mild to intense cleansing creams. Scrub with mild scrub and when it comes to choose a massage cream go for mild to intense deep moisturizing creams and gels. For a facial mask use moisturizing mask. Normal skin has no many problems thus it's easy to decide a facial cream. Any fruit and honey or cream based facial is good for normal skin. Gold facials can also be tried when one wishes to get the glow for an important occasion. see:Best Gold facial kits in india

Facial for dull, pigmented skin
Due to stress and over traveling women require special care for their skin. Many creams rich with vitamins and minerals are designed for such skin types. Antioxidant creams are in fashion so using these creams can treat the dull and exhausted skin.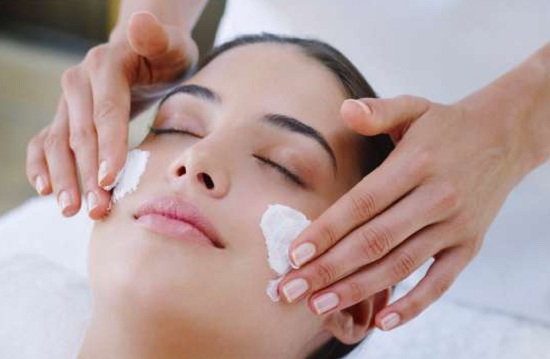 Facial can be done once a month or depending on the need of skin. Once you are in this process it would become easy for you to know how frequently your skin demands it. After care for facial is also necessary. As soon as you get your facial done, avoid direct contact to sun, heavy stem in kitchen or surroundings. Facial brightens skin therefore get a right facial according to your skin type and flaunt your glowing skin.
Written by: Khyati Mahajan