Choosing right hair color for Indian Skin Tones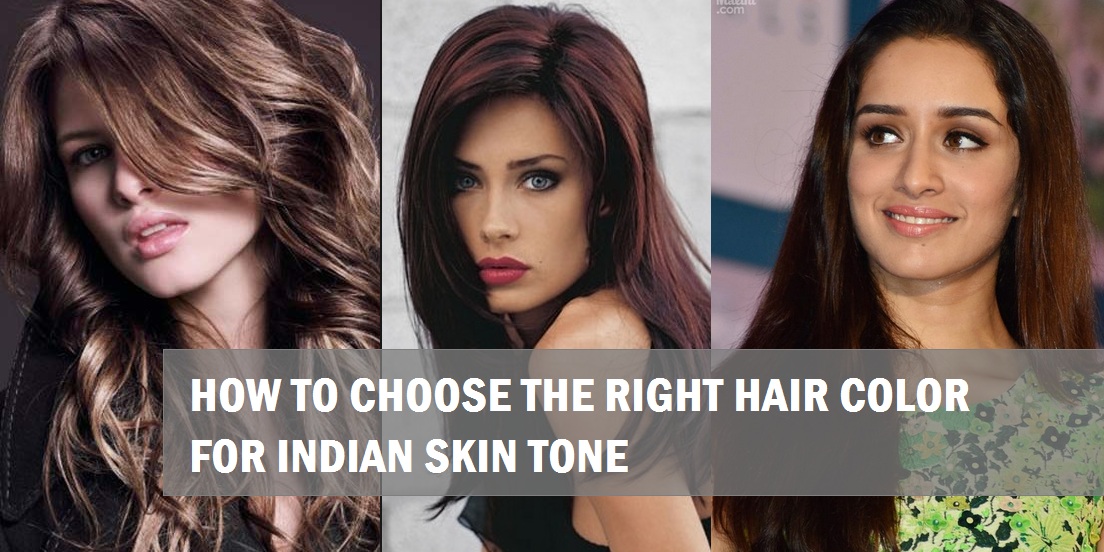 Hair coloring is the latest trend that girls and even guys would like to sport. These days there is no restrictions on the color hue you sport. One can go for any color they like but then some colors are simply attention seeking and not made for a particular skin type. Our Indian skin tone ranges from fair to medium (wheatish) to dusky but majority of Indian has this wheatish color with yellow undertones. It is neither very fair but has this warmth which looks lovely. So, for Indian skin tones there are some colors which will look extremely beautiful and would enhance the beauty in a positive.
So, if you would like to know how to choose the right hair color for the Indian skin tone then hopefully this post will be helpful.

How to choose the right hair color for Indian Skin Tones
1. Browns for all Indian Skin tones

Brown is one of the best hair color shades for Indian skin tone. One can do a lot with the browns. You can go for a dark brown or chest nut brown base with light brown or caramel colored highlights. Shades of browns like light brown, dark brown, chest nut browns, caramel brown, honey brown looks extremely good on the Indian skin tones and complements the yellow undertones in our skin beautifully. Fair skinned people can go for lighter shades of brown like  light brown, honey brown etc while duskier complexioned girls can try, medium brown, chest nut, caramel etc.
2. Blacks for Indian Complexion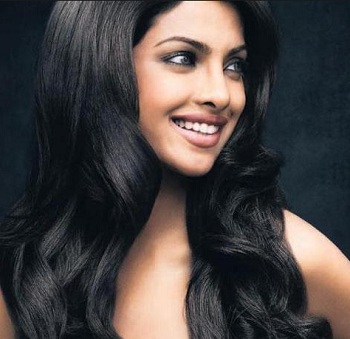 Pure deep black can look a bit artificial but the basic black which is not an extra dark. Charcoal black compliments the Indian skin tones nicely especially on the dark complexion but if you are fair then black can look really stark and rich black against the fair skin complexion thus black is best for the medium to dusky people.
3. Burgundy and Reds
Shades of red like burgundy deep maroon or even wine hair color shade looks good on medium to fair skin while these colors can look a little off for dusky Indian skin. If you still wish to try reddish hue then try something that has more of brownish reddish hue for dark skin. Burgundy looks lovely as highlights for fair skin when paired with light brown as base color or even caramel hair color.
4. Light colors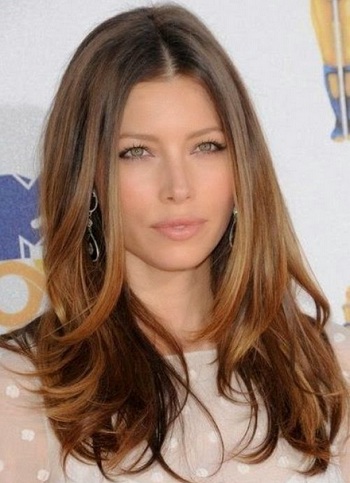 There are several light colors that are in trend for hair coloring like honey, blonde, golden brown, copper brown etc. These are the colors which are usually chosen for the highlights against the complimenting base color while the darker shades of these for the lowlights to create a nice gradient of color give the hair texture. These light colors can be also used to color the entire hair like the look that Kareena sported some years ago or even for the ombre trend which is in this season.
5. Bold hair colors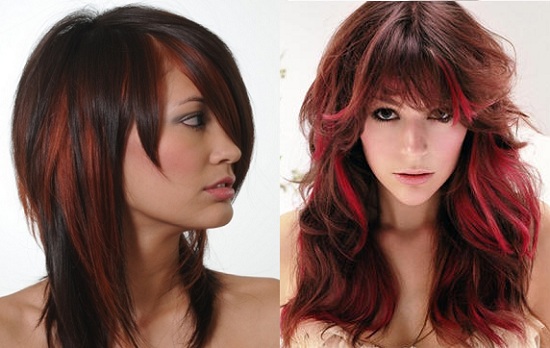 These were some of the very natural looking colors that you should consider while choosing the hair color for most of the Indian skin tones but there is an entire color palette when it comes to hair coloring these days, so, if you're someone who likes to experiment with the bold colors like pink, blue, purple or rich green then obviously you won't go for the entire hair or for the ombre look but the coolest and nicest way to wear such bold colors, is by just coloring a couple of pieces of hair with such bold colors to show your funky and bold side. If you don't wish to color your hair purple or pink then a single piece of hair extension is also available that can be tried like near the ear, nape area etc or a peek-a-boo effect.
So, what is your favorite color that you would like to go for or you like your natural hair color?