Pink smokey eye makeup look tutorial with pictures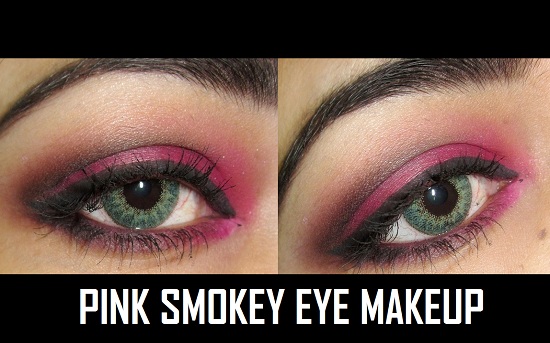 Hi girls, the other day, I was thinking of wearing a pink anarkali for one of my friend's wedding so I did a pink smokey eye look. Earlier I though I should do a golden copper eye makeup look which shared on the blog earlier. A lot of us would give much importance to the eye makeup as our eyes are the highlighting feature of our face. So, I tried doing this eye makeup look with my pink dress. I was thinking a lot of you would also like to try a makeup like that. This is because pink is every girls favorite color. That doesn't matter whether that it is a baby pink, light pink or hot pink. :) I like wearing hot pink as I think light or baby pink does not look pretty on me.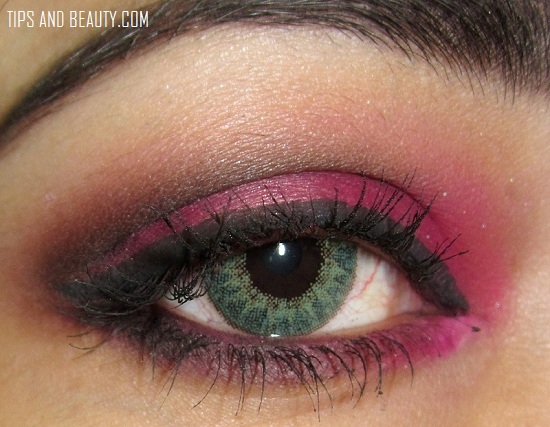 Anyways, I will share this step by step picture tutorial with you to let you understand how can we achieve this smokey pink eye makeup look. You can wear this with our Indian wear like salwar kameez, anarkali suits, sarees, Lehenga etc.
Step By step Pink smokey Eye makeup look: tutorial with pictures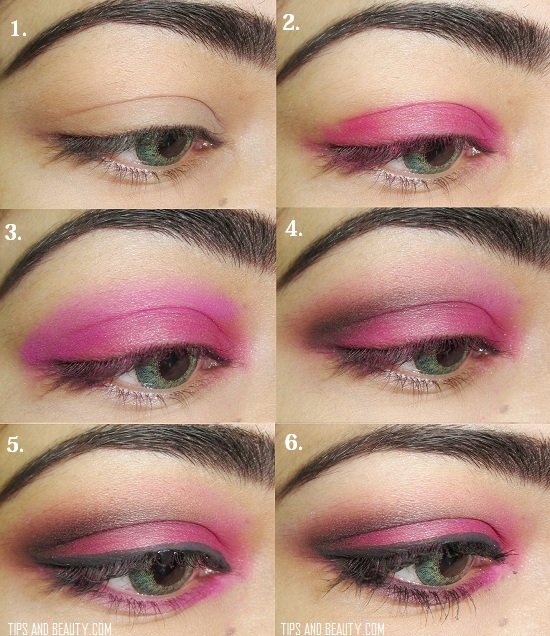 In the first step, I start with applying some concealer on my eyelids and filled my eye brows. Filled eye brows can make your eyes look more finished and groomed eye makeup. And when we use some concealer or even some foundation on the eyes then the eyelids look even toned. Like some of us can have darkness, redness etc. That will be gone by the usage of concealer.
In this step I applied a hot pink eye shadow on the eyelids. An eyelid is the area which is below the crease of the eyes as you can see in the picture no 2.

I took some of the purple pink eye shadow on the eye shadow brush and applied that on the crease of my eyes.

Then I took the pointed blending brush and applied some dark brown eye shadow on the crease only.

I blended this so that this looks a blended. By blending I mean just swipe your brush a couple of times so that the eye shadow is not patchy but get blending with the other colors mildly.

In the next step, I applied a liquid eyeliner on my eyes and in this same step if you will check the picture, I applied the same hot pink eye shadow under the lower lash line as well.
In this step I applied some brown eye shadow on the lower lash line outer corner so that it look more smokey. I also applied 2-3 coats of my Maybelline mascara and I am ready with this pink smokey eye makeup look.

Here is the finished look for this pink smokey eye makeup. :)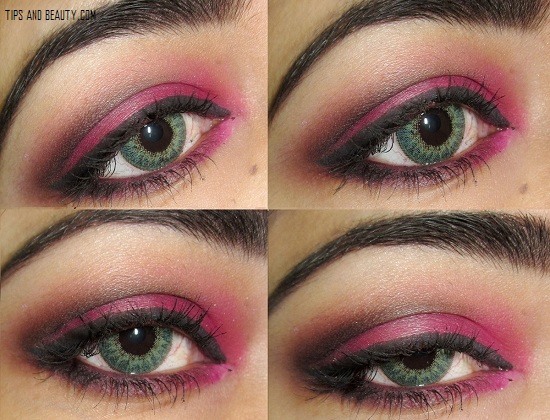 So girls, How was that, I think this was pretty easy. You too can try this with any other color as well may be a light pink or golden eye shadow. This will look good. :)