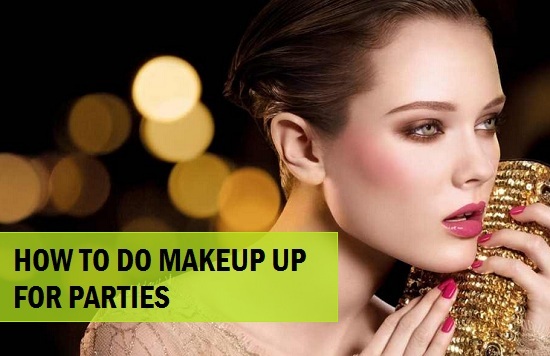 Makeup for parties: Indian can be aptly said as the country of festivals and grand wedding. Here we have so many festivals and wedding are no less than festivals. Other than that there are birthdays parties, house warming parties are so on. But here we are concerned about what should be the makeup for parties. We want to look different stunning in every party that we go to. And for that we wear expensive dresses, shoes, accessories but your makeup is what binds everything, your entire look together. At tips and beauty.com, we will share what should be your party makeup. But wait everyone who is reading this article cannot go for the same look for every party. Right? Yes, this is why, in this article, along with the steps and makeup tips, we will also give you suggestion as to how you can alter the look by changing certain products or changing the shades.

How you should do party makeup: Tips and Tricks for Indian women
Being an Indian women most of us are blessed with wheatish Indian complexion and some of us can be slighter darker and slighter lighter than the wheatish skin. Your first step should be cleansing the face. Use a cleansing milk to cleanse the face or you have just wash it with a face wash then use a toner which is the second step. In summers rub an ice cube so that your party summer makeup lasts all day long.
1. Primers
Primers are applied before the foundations and they make sure that they will keep your foundation spread nicely and evenly. Primers also make your makeup last longer. They will also fill the pores and lines on the face thus the skin appear smoother and younger. Check out some face primers in India.

2. Foundation
Apply a medium coverage foundation to cover the flaws on your face and any blemishes. If you have too many blemishes then using a high coverage foundation is the best. Use a foundation with the help of a flat top brush or a sponge applicator which helps a lot to get an even coverage. Read out must have makeup brushes in every makeup kit.

3. Concealer
Concealers can be used after the foundation or before. Just dab some concealer on the spots you wish to cover and then use some loose powder to set the concealer. Concealers should be 1-2 shades lighter than the skin tone not more than that.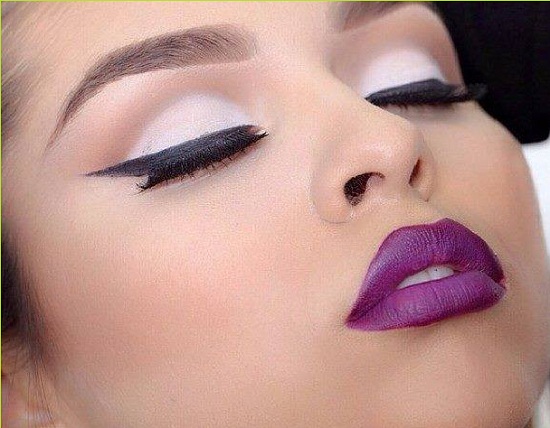 4. Eye makeup for parties
Your eyes are the highlight of your face so for party makeup you want to accentuate them thus, to get a smokey eye makeup for parties follow these easy steps.
Start by applying some concealer on the eyelids. if your eyelids are darker or have some pigmentation.

Then apply some bronze, coppery or even shimmery black eye shadow on the eyelids.

You can use any neutral shade of eyes shadow on the eyelids.

Then take black pencil eyeliner and line the eyes. Take a cotton bud and gently swipe this over the pencil this will create slight smokiness of the eyes.

Apply 2 coats of mascara to make the eye lashes thicker and lengthier.

Apply some kohl on the waterline for extra smoky effect or just use the same eye shadow that you have used on the eyelids over the lower lash line.
5. Lipstick for Parties
For parties most of us loves to wear dark or bold lip colors. You can try lipstick shades which are in trend and suits your complexion the best. Like for fair complexion most of the colors look good. Medium skin tonned girl/ women can try warm pinks, reds, corals etc whereas dusky girls can use corals, warm mauve, warm pinks etc which suits duskier complexion beautifully. To make your lipstick last longer, you should first apply a lip liner in the matching color and after lining the edges also fill your lips with that lip liner. Then apply the lipstick. This will make it last a lot longer. You don't want a matte look them you can apply some clear gloss over the lips to make them shinier and dewy.
Lastly, the GLOW. To make you face glow for party makeup, you can subtly apply some shimmer over the cheeks. It adds a glow and your face glows. You can also apply some shimmer over the collar bone and some exposed body parts of the body for a glowing skin. Add soft blush color on the cheeks to add a healthy color and rosiness on the cheeks.

And here you are ready for the part, looking stunning.