Soft Smokey Eye Makeup for Date night and Party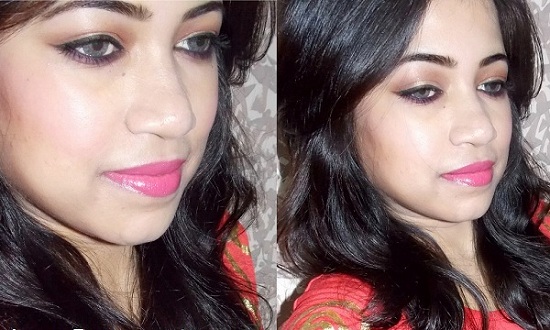 Hello girls!! In this post today, I will share how to do soft smokey eyes that you can do for any festival makeup, college, work or even for a party. Such smokey eyes are not too bold but subtle so that it can be done for day time like when you are going for a coffee date or for a date night. Your makeup for date should not be too much. Light makeup or just focusing one feature can make you look lovely. I also recently did a simple makeup look for eid. Okay, so let's check out how I did this makeup for date night. By the way, I did just for the post, not for the actual date night. :)
How to Do Soft Smokey Eye Makeup for Date Night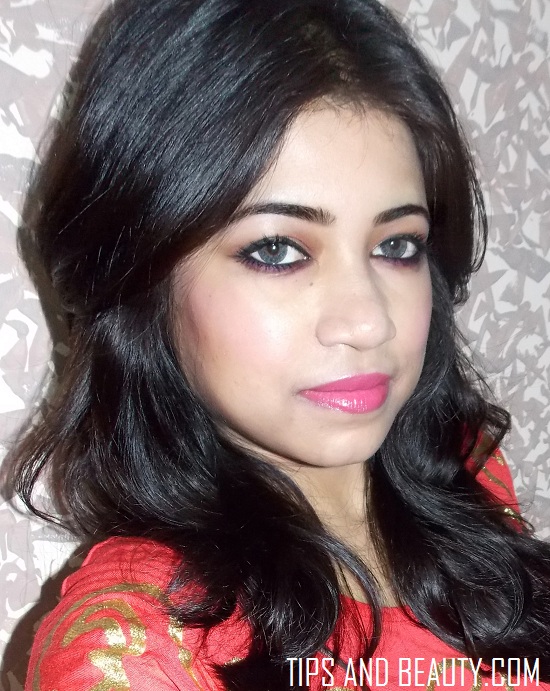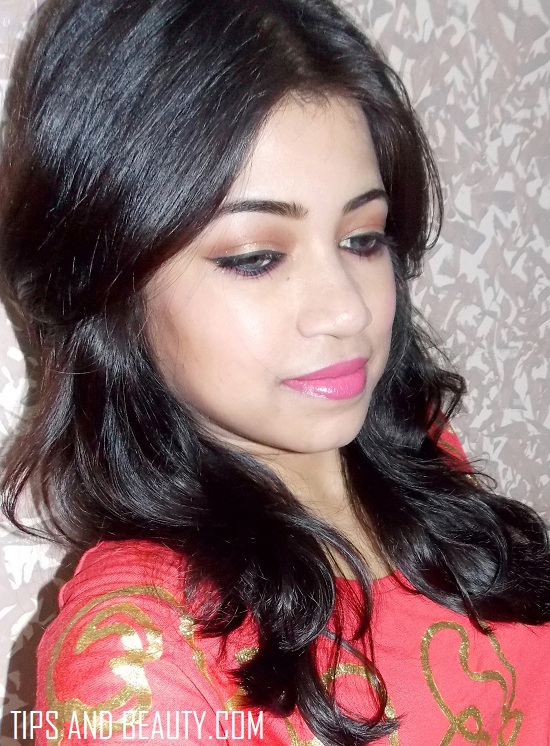 Face Makeup for date
I cleansed by face first of all with a mild face wash. Then I pat dried the face and applied my favorite face primer from Nyx, this primer is excellent for oily to combination skin as it controls the oils and also makes the skin even. This primer actually is gel like and fills the pores so that the foundation glides smoothly and face look flawless. But for this make up look, I have not used any foundation, rather I have used Pond's BB cream. But you can use any foundation that you like and that suits you.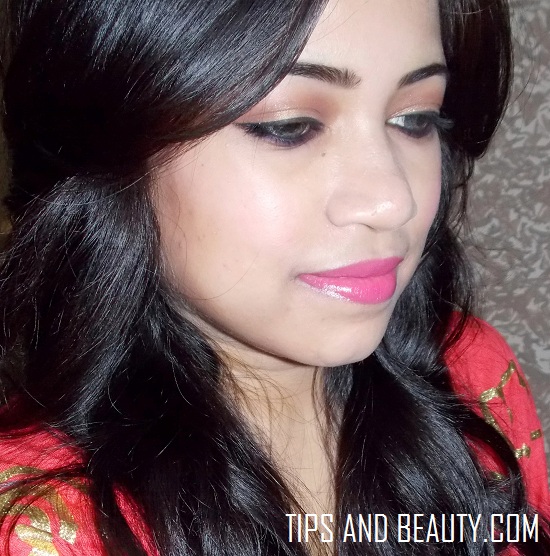 Do not use a foundation that should make your face look made up or cakey as on a date you don't want to look as if you have done loads of makeup. Right? If you have some flaws like pimple marks or blemishes then use some concealer to hide those.

Blush: I applied a very soft peachy pink blush from Maybelline , I think it is fresh Coral.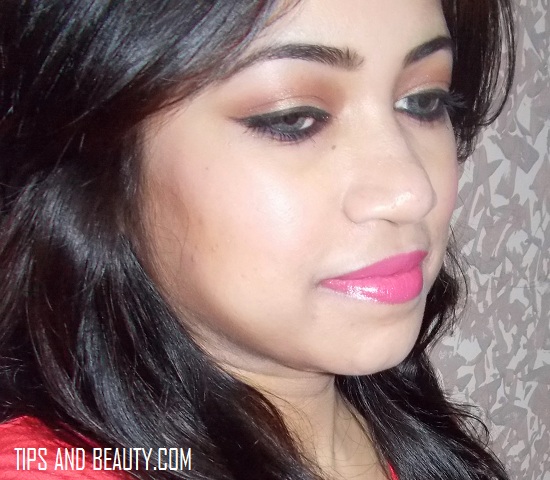 Smokey Eye makeup for Date Night
I always start doing my eye makeup by filling my eye brows. It is just that even if I have full brows there are some places where the hair are less. So, I will use either a brow powder or a eyebrow pencil to fill my eyebrows. You can read my tutorial on how to fill the eyebrow here. After this I applied a light layer on concealer to hide the pigmentation, darkness or redness on my eyelids. If you do not have concealer then use any BB cream or little bit of foundation.
After this I used, A medium brown matte eye shadow on my fluffy eye shadow brush and swipe it over the crease I always do this step as it makes my eyes look a little deep seated. As, I will be making the eye makeup smokey therefore, I wanted a soft color on the eyelids like a soft golden eye shadow color.So, I took some golden color on the eye shadow brush and gently applied it. You can also use your fingers if you like. Then, I applied my gel liner. I also created small winged shape a little outside the outer corner of the eyes. This makes the eyes look longer and wider.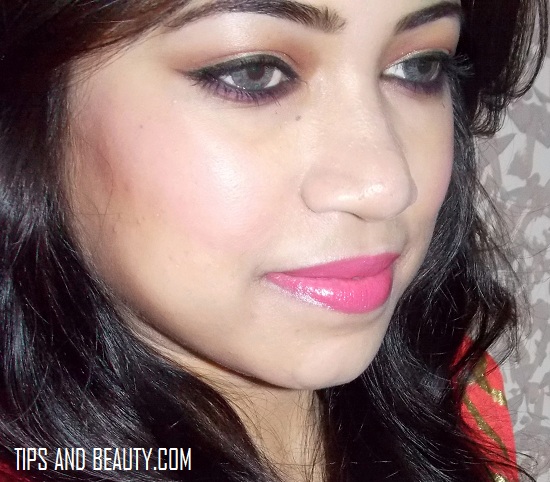 After this step, I applied some kajal or kohl on the waterline. I then grabbed my smudger brush and dip it in a black powder eye shadow and swipe it under the waterline to create a smokey look. If you do not want an extra smokey look then use a grey or dark brown eye shadow instead of black eye shadow.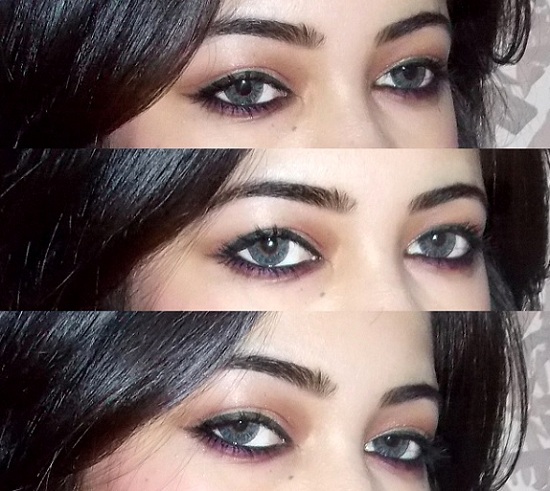 You can also read how to create smokey eyes with just kajal. Or if you do not have black powder eye shadow then rub the smudger brush on the kajal and use this to create a smokey look for your eyes.

Lip Makeup
Now that you have done a smokey and slightly dramatic eye makeup, you will not want to use a hot red lip color for the date night as that will be too much. Therefore, I have used a soft pink lip gloss. In this date night makeup look, I have used Faces Glam on Lip gloss in Zing Pink.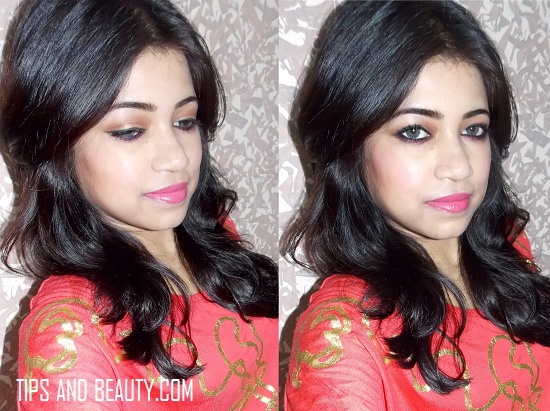 So, this is how you can do a date night makeup or can customize the things according to you. :)