Waxing at home and tips for doing waxing

Do you do waxing to get rid of your unwanted hair? Waxing is an easy and effective way to remove the unwanted hair from the body and face. Not only that, waxing also give you that hair free soft skin. It is all about hygiene and cleanliness. Waxing is a procedure where the unwanted hairs are pulled using as trip laden with wax which can be cold or hot. Moreover, waxing will also removes tan and helps us look beautiful. Don't you think when your unwanted hairs are removed your skin appears a lot better and fairer. It does!! Going with sleeveless or shoulder less dress can be an awful without waxing. So, waxing is very crucial for a silky smooth look for long time unlike the hair removal creams that will make the hair grow back within 2-3 days.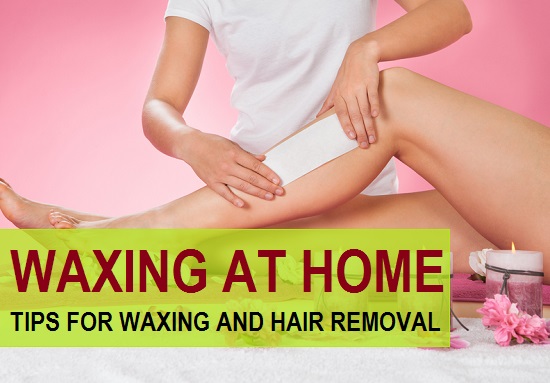 Waxing can be done at salons and parlors. But if you cannot go to a parlour due to lack of time or even budget to follow, you can try waxing at home. Yes, at the comfort of your home. You need not worry even if you do not have readymade wax because in this article I will be discussing both how to prepare wax and how to get your body waxed. You can wither get the wax from a shop like the Ayur hot wax which is very readily available or make the wax from the below mentioned procedure. Also see: Best Veet Hair removal creams and waxing strips in India

How to prepare wax at home for hair removal/ waxing
Preparing hair removal wax is an easy task when you are thinking of doing waxing at home. You will require least skills and limited ingredients. All you have to collect is:
1 cup sugar

5-6 spoons water

1 spoon lemon juice

A pan to boil the ingredients
Procedure to make wax
Pour all the ingredients into a pan and let it boil.

You can see everything melting.

Keep stirring so that lumps do not form.

You can add water if you think consistency is loose.

When you see that it has sufficient consistency you can stop the flames.

Ideally you can boil till 4 -5 shimmers.

Once it is ready you can pour it in a tin container.

You can now refrigerate and use when ever required.
This will look a lot like the honey and even the consistency. However, we will suggest you to buy the wax from market.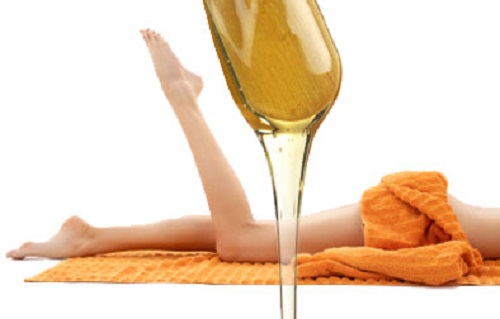 Now, let's know how to wax the body using the wax to get rid of your unwanted body hair.
How to do body waxing at home
Wash the area you want to wax and pat dry the skin.

See to it that you do not have any trace of oil or creams on body as it might break the hair from between.

Now start heating the wax but do not over heat it. Just the right consistency and temperature.

Meanwhile apply talcum powder to the body so that it absorbs all the artificial oils on the skin. Since this can be problematic in pulling the strip off the body.

You can now apply warm wax to the body with a blunt knife  in a thin layer.

Be sure that you apply it on the side direction of hair growth.

Now put a cotton cloth or waxing stripes on to it. And press it and rub it for the tight griping. (Waxing stripes are only 1 time use whereas cloth can be reused after washing it. Moreover cloth is reasonable option than the stripes) Decision is yours choose which suits you. We have seen that a lot of people also use old jeans strips as they pulls the hair better.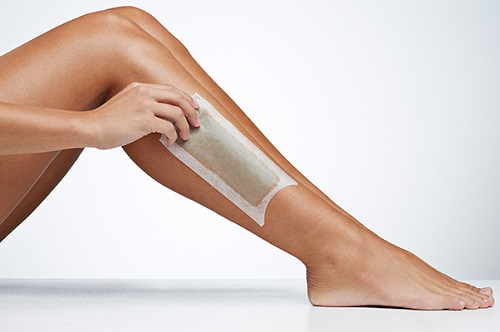 Pull the stripe on the opposite side of hair growth.

Like ways you can do it all over the body. If you wish to wax the facial hair then do apply the same procedure but be cautious of the eyebrows.

Be quick being slow can hurt you and can cause hair follicle ruptures. Do not hesitate while pulling as it can have adverse effects. When you are quick in pulling the strip then the pain will be less.

You can also apply ice cube on the freshly waxed area so that you do not feel any irritation, burning or pain.

But be careful. Do not use the above homemade wax for face or bikini line. There are other soft and smooth wax's available in market for that purpose.
Some tips which can help you while waxing
If you are doing waxing for the first time then let me tell you that it is not very easy how it looks. If you are trying it for the first time, be sure that it will take more time and effort.

Always keep things like towel, cotton and cold water or ice cubes nearby to be preventive with the spills and little burns.

Always tie your hair up if you're trying to wax to avoid sticking of wax on hair.

Whenever you wax see to it that the temperature of room is cool. This can enhance the waxing speed. This is optional and not so important. Just a trick.

After you wax wash the area you waxed with water. If you cannot then clean it with a damp cloth. This will remove the excess wax from the body.

After cleaning moisturize your skin. This will help to nourish skin and also to nourish the freshly opened pores.

Do not wash or bath with warm water after waxing. Cold water is the best after waxing at home or at a parlor.

Do not go out much as your skin might tan. Apply sunscreen if going out. This is an important waxing tip to follow when you are waxing at home.
Written by: Khyati Mahajan