Tips to get rid of the burn marks and scars at home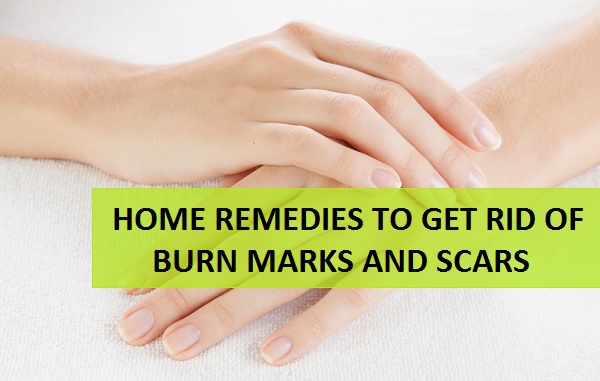 When the skin gets burnt, then it is painful. Applying ice pack or toothpaste is the first measure that we take, but still the marks of burn is left. At times the burn is not that much but the scars can be quite darker on the skin. So, what can be done to lighten the burn mark and the scar that it has left. Nature has given so many wonderful herbal products that can help to heal the scar and burn marks. In this post, we will share how you can get rid of the burn marks and scars using natural herbs and remedies. Also see: Home remedies for insect bites and rashes
1. Tomato Juice for burn marks and scars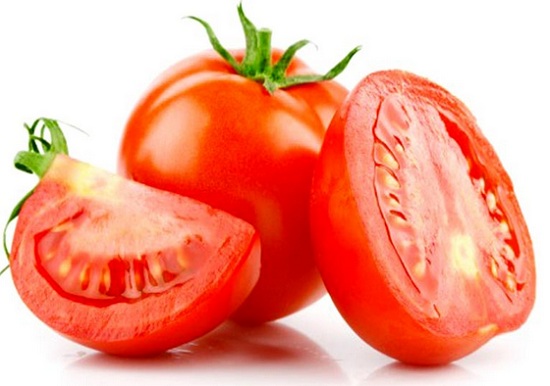 Tomato juice has skin lightening property that will heal the superficial layer of skin and will lighten the scar from burn. In fact, this will also sooth the scar.
How to use this: Cut a tomato slice and gently rub that slice over the burn scar. Try this 2-3 times in a day over the burn scar and marks. Soon they will be faded.
2. Almond oil and lemon juice for burn marks and scars

Almond oil is known to fade the darkness this is why a lot of under eye creams has almond extracts in them. In fact almonds are rich in antioxidants and vitamin E. Whereas the lemon juice has the skin lightening properties just like that of the tomato juice. This natural bleaching agent will help you to get rid of the burn marks soon.
How to use this treatment
Take few drops of pure almond oil, which should be extra virgin almond oil

Then add 2-3 drops of lemon juice. You can store the rest of the lemon in the refrigerator as this will not lead to the wastage and you can also use that later on.

Now mix the almond oil and lemon juice drops.

Apply on the burnt marks and gently massage with this. Do this 2-3 times in a day.

This will make sure that the mark is lightened soon.
3. Fenugreek seed paste for burn marks

Methi dana or fenugreek seeds are beneficial in hair loss but as they are rich in nutrients and also has antioxidants. This makes them ideal for removing the burn scars and marks from the body.
How to use this treatment:
Soak half a cup of fenugreek seeds in water at night and then the next day, you have to grind these fenugreek seeds. Make a smooth paste.

Apply that on the burn marks on the body and leave for 20- 30 minutes. Then wash off. Do this daily twice in a day.

Make sure that you store the paste of grinded fenugreek in the refrigerator as you need not to make it again and again. Hence storing in refrigerators is good idea and no wastage will be there.
4. Potato juice for burn scars and marks removal

Potato juice is also a potential skin lightening product and has the properties to lighten the skin darkness. Remember the potato juice easy remedy for dark circles that we had shared earlier. Yes, for burn marks and scars as well potato juice can work like magic.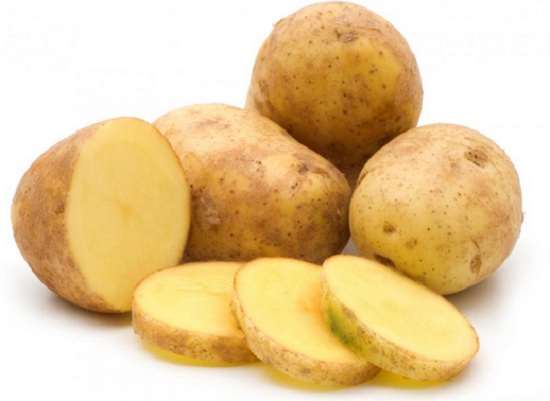 How to try this natural remedy:
Just take a potato and cut a thin slice and rub over the marks daily at night.

Do not wash but let it be there on the skin for overnight.

Put the left out potato in the fridge. So that it can be used the next day.

Soon you will notice that this home remedy has shown good results in improving the darkness of the burn mark and burn scars.
When the skin has been burnt recently then apply ice pack or toothpaste when the injury is minor else visit the doctor. These remedies should be used at least 5-7 days after the skin burnt took place. Do not use these on the freshly burnt skin.