Ways to have shiny smoother legs to flaunt in summers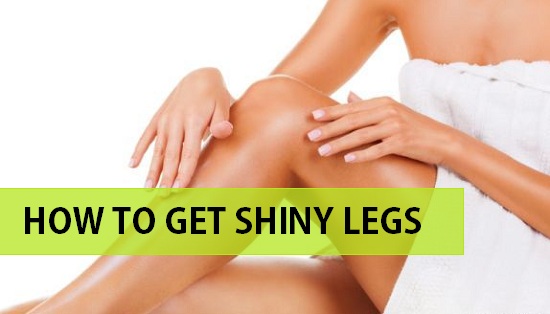 Hi everyone! This is the time when we girls like to wear short skirts and flaunt the legs. It is because in summers, skater dresses, hot pants, rompers etc are very much in fashion. But when we wish to show some skin we have to make sure that the skin looks perfectly smooth and shinier. So, what can we do to achieve shinier legs? Here are some tips to get shiny smoother legs so that you look as great as you are by donning your short dresses.
How to get smoother shiny legs
1. Hair removal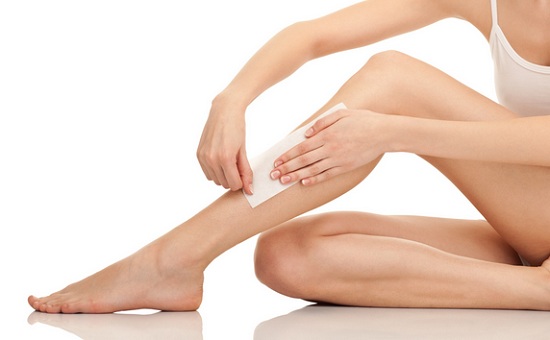 Your legs will not look shinier and smoother until you get rid of the unwanted hair. Now there are so many ways you can try to remove the unwanted hair like waxing, shaving etc. It doesn't matter what is your preferred method but this is important that you keep the legs hair free. So, that they appear softer and fairer. If you are using razors to shave then apply shaving foam to get a closer shave and smoother legs. If you're noticed rashes and red spots after the waxing then applying fresh aloe vera gel would be great. Ice pack also helps a lot in treating the rashes after the waxing and use of epilators.

2. Exfoliation
Like we slough off dead skin cells from the face, it is also crucial to exfoliate the skin of your leg as well. The dead skin can cause skin to look rough. This can also lead to ingrown hair after your hair grows back on the legs. Therefore exfoliate the legs rather your whole body or 2-3 times in a week for  a perfectly smoother skin.

Now, you must be thinking girls, how to scrub the legs.  For that you can either use the body scrub from the market or make your own leg scrub. Here's a quick and easy recipe.

Procedure to make leg scrub:
Take some sugar, about 4 teaspoonful.

Add 4 teaspoonful of honey and squeeze and entire lemon's juice in it.

Use this to scrub off the dead skin on your legs, feet, knees etc.

Keep scrubbing for 5-6 minutes in circular movements.

After that keep this scrub for 5 minutes then wash the legs.

You will be amazed by how softer, smoother your legs feel.
3. Moisturization for shinier legs

Have you noticed girls, when the skin is not properly moisturized, it appears dry and rough. Similarly moisturization for the legs is also important. Try applying good moisturiser on the legs, feet knees. Do this at night surely as during the night time your skin rejuvenates. Applying moisturisers after the shower is also a good idea. You can also try this homemade moisturizer for your dry legs to get shiny smoother legs.

Coconut and Vitamin E moisturiser for shinier legs
Take 1 teaspoonful of coconut oil and mix 4-5 drops of vitamin E oil in it.

You can then mix the two.

Take this oil on your palms and massage the legs.

Leave this overnight. You will notice that your legs will become shinier
Jojoba oil to get shinier legs
Another recipe is with the jojoba oil. While you come out from shower then take few drops of jojoba oil and apply on the legs. You will love the glow and shine this oil adds to the legs. This oil is not extremely sticky so this gives moisture and shine in a subtle way.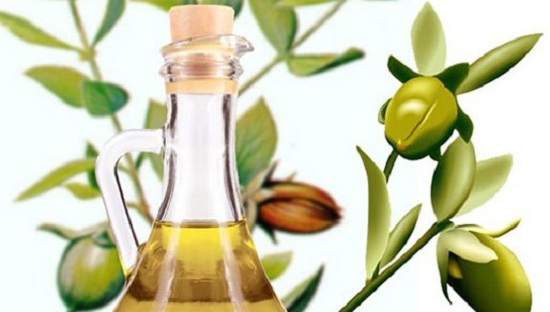 4. Get shinier legs with makeup
Other than the above mentioned tips for shiny smoother legs. You can also get even toned and shinier looking legs using couple of makeup products. So what are these? We will tell you. If you have some marks and blemishes on the legs and you wish to even them out. Then try this trick mentioned below:
Take some foundation.

Mix a shimmery pale golden eye shadow in it. Mix it well.

Add some moisturiser as well.

Then mix all three of these then apply on the legs.
You will see that the moisturiser will nourish and moisturize the legs, foundation will even toned the skin and makes the legs look even toned. Lastly the shimmery powder eye shadow that we have added will give a shine on the legs. Thus you will get shiny smoother legs.
So, girls weren't these tips very easy and worth doing. So, the next time you're thinking of flaunting your beautiful legs then try some of these but remember exfoliation and hair removal is crucial.