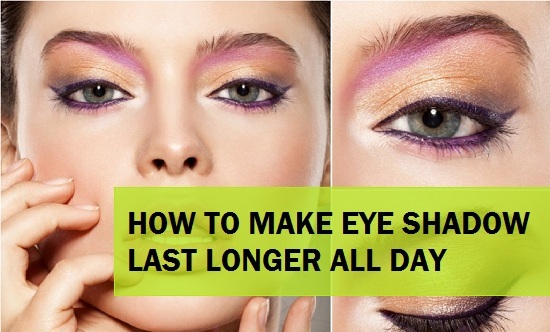 Eyes are the most enchanting feature of our face and when it comes to eye makeup, we love to beautify them using the mascara, kohl, eyeliner and eye shadows. When we apply eye shadows, it look really beautiful on our eyes and also makes the eyes look bigger but then at the end of the day the eye shadow will fade or gets patchy. At times the eye shadow also gets creased on the fold of the eyelids. This is an eye makeup related problem faced by many women out there so what can we do to make the eyes look beautiful with the eye shadow all day long or what can we do to make the eye shadow last all day long. Let's read some important makeup tips.
How to make powder Eye shadow last longer
First of all you should choose an eye shadow that is satiny and pigmented. Certain chalky eye shadows will fade quickly. Start by applying an eye shadow primer. Eye shadow primer will help the eye shadow stick to the eyelids better and thus the fading of the eye shadow can be prevented till the end of the day. You should also take care while using the eye shadow like while applying the eye shadow make sure that you press the eye shadow on the eyelids twice, this will make sure that it is adequately stuck to the skin of the eyelids. Instead of an eye shadow primer you can also use a concealer on the eyelids this too will help your eye shadow last longer the entire day.
How to make powder Cream eye shadow last longer and crease free
Cream eye shadow formula is better than the powder eye shadow. You just have to apply them on the lid with your ring finger and blend them in. Then, using the same finger gently pat and blend the eye shadow around the edges. Cream eye shadow will stay on your eye the entire day. Another tip you can also apply some cream shadow and blend it. Then over that you can apply the powder eye shadow this way the eye shadow will not get patchy or fade out.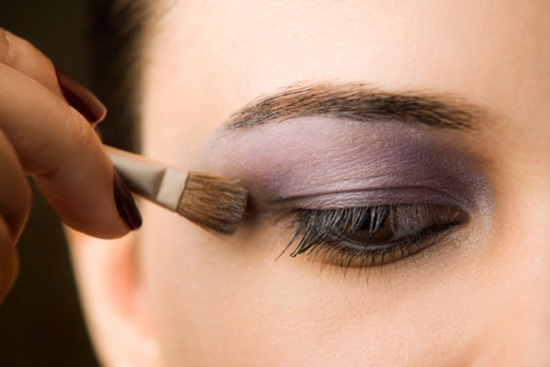 This is a trick used by professional celebrity makeup artists for the celebrity especially then they are using the dark colors which tend to get patchy and fade quickly then the lighter eye shadow colors.
If you have to use the powder eye shadow then after using the eye shadow primer then you can wet the powder eye shadow with a stetting spray and apply then on the eyelids. This easy technique too will help your eye shadow stay longer on the eyes.