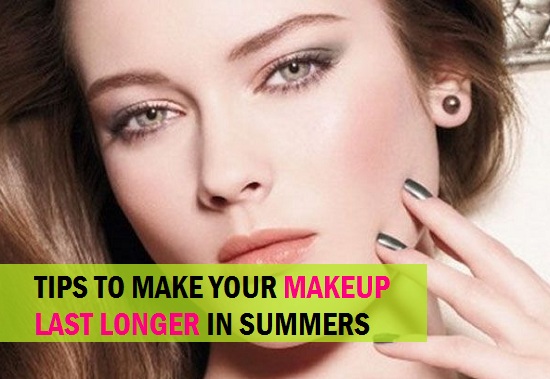 How to Make your Makeup Last Longer in Summers
Summers means sweat, greasiness and chip chip for oily skin and for dry skin heat rashes etc. In summers when the temperature is high and humid in most parts of India, our makeup tends to melt because of that. The eyeliner can be ruined or skin gets patchy because some of the base makeup will get melt off. Along with the sweat, this sounds familiar right? So, what should you do to make your makeup last longer?
In this post at Tips and Beauty, we will share some makeup tips and tricks to help makeup your makeup last longer and remains neat. By the way, if you are a beginner them you can read our tips on must have makeup products in the beginner's makeup kit.
Tips on how to make makeup last longer in summers
First thing first, start by cleansing the face, use with a face wash or a cleansing milk to thoroughly cleanse the face. Rub an ice cube over the face to make sure that the open pores get shrunk and the skin also get tighter looking. This step also brings a glow on the face. It's great for oily to acne prone skin and helps in making the makeup last longer.
Prime
Use a primer to make the summer makeup last longer. Use a silicone gel based primer for your oily skin while for dry skin a moisturizing face primer is great to make the base makeup last longer and prevent it from getting patchy during the day. If you are a working women then you wish to look neat and tidy all day long therefore make primer your best friend to look fresher.
Foundations
Heavy and thick foundations will only make you sweat more and skin not able to breathe, which will worsen the problem and your skin can be affected adversely when you continue doing this daily. Keep the heavy coverage foundation for the special occasions, parties etc only and try light water based foundation or even BB creams or the day time for daily use. If you have blemishes that you wish to cover the use BB cream and apply concealer only on the blemishes and blend.
Eye Makeup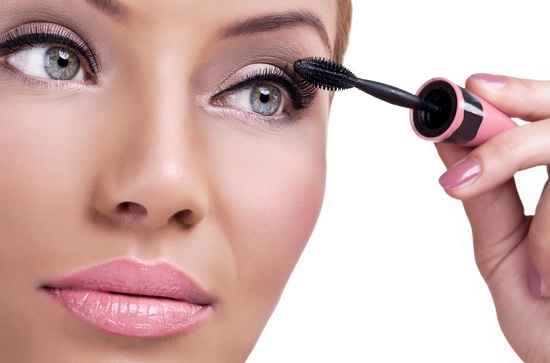 During the hot summers, your eye make up is what that you have to choose carefully as when the eye makeup smudges, it can be problematic. So what can you do? You can try waterproof eyeliner like gel eyeliner, pencil eyeliners and waterproof mascara. Waterproof mascara will makeup the eye lashes thicker and you will not have to worry about it getting smudge all over the eyes because of the heat.
Lipsticks
Lipsticks constitute the important part in anyone's makeup kit whether you're a professional or a beginners in make up. To make the lipstick last longer and sparing yourself from touching it up frequently. Apply a coat of your lipstick them bloat it with a tissue paper then apply a layer again. This will the lipstick last lot longer and doesn't get patchy.
Blotting sheets
Blotting sheets are a must have for summers as the oils can start to show up. some of us use compacts to get rid of the facial oils and to make the skin look matte. But this is wrong. Do you know why? As when you use compacts a couple of time during the day to bloat the oils, the face gets cakey by the end of the day as we are layering the powder on our face and also the oils gets into the sponge applicator or puff which we use again and again. This oil is filled with the bacteria that reside on the face, so do you think we will not have skin problems like blocked pores when we do this. Hence use blotting sheet to make your face matte to soak up the oils.
So, what do you do to make you summer makeup last longer. Do you have any tips to share dearies? Share them with us and we will include that too. :)