By Ranju Singh
How to Prevent Makeup From Melting In Summers: Are you tired of your makeup melting during summers. The foundation getting patchy or the eyes get dark due to eyeliner smudging? This summer you don't have to attract attention because, of your horrifying face with sweat and oil all over it and raccoon eyes. Just by using few simple steps, you can make your makeup stay fresh and smudge free for longer. Follow the simple things which I am going to share and enjoy the most awaited season to have fun.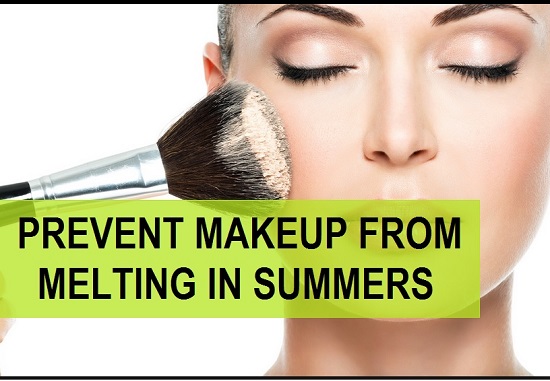 How to Prevent Makeup From Melting In Summers
Healthy Skin:
You need to take care of your skin in both ways internally and externally as well. Follow CTM routine i.e. cleansing, toning and moisturizing. Moisturize the skin in right way by drinking more water to keep your skin hydrated and if possible drink fruits and vegetable juices for a healthy skin. A healthy skin requires less maintenance. A proper skin care routine for oily acne prone skin is a must to have. Even skin care routine for teenagers is must to have a great skin alter in life.

Correct Makeup Products:
While buying the makeup products you need to be sure about your skin type and skin tone then accordingly, buy the products. Invest in waterproof and oil free makeup products with good amount of SPF present in them. Choose the long wearing formulas. Makeup products for oily acne prone skin should be chosen with care.

Primer: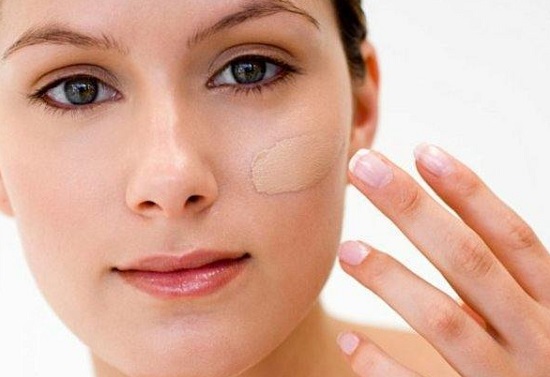 Blot the extra oil from your skin after this apply a good quality primer which works on your skin. An oil free primer is a savior and it makes your makeup stick to your skin and prevent it from melting. Before, applying makeup rub ice cubes on your skin to tighten and close the open pores. Then, apply moisturizer and a primer to create a good base for makeup.
Sunscreen:
Grab that sunscreen with high SPF in it. Never forget to apply and reapply it whenever required just make sure it's oil free. Sunscreens are important to keep the skin and the makeup last longer only if you choose the sunscreen wisely.

Foundation & Concealer:
A light makeup is best during summers. If you can avoid the foundation, do it. You can use BB or teh CC creams instead. If not then ry to use less amount of it and apply it by taking a small amount of it. Apply the Concealer wherever it's required, try to use less amount of it so, that you can go out with the light makeup on your face which stays for longer in summers and doesn't melt easily. Overall, stick to light, sheer coverage to prevent it from melting.
Eye Makeup: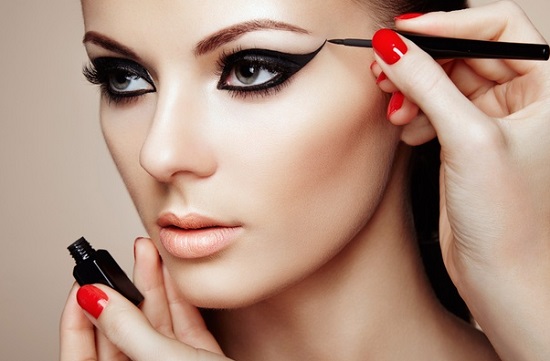 Use more colors to keep it fresh looking and dewy. Try to avoid smokey eyes looks or dark eye shadows in this season. You can play with the colors or opt for nude shades. As I mentioned before buy the waterproof makeup. Opt for a gel based liner and a mascara to avoid raccoon eyes.
Lipstick:
Use vibrant colors of lipsticks like peach, pink, orange or tangerine. Use long lasting lipsticks, line your lips using the lip liner or you can create a base for your lipstick by applying a lip liner first or you can also use a lip primer as well. Opt for a lip stain if you're running out of a good lipstick.
Blush:
Opt for a creamy blush or a gel based one. The powdery blush tends to get cakey after sometime. Again, play with colors use light shades according to your skin tone or you can use a cheek stain which lasts pretty longer.
For Glowing skin:
Use blotting sheets to remove extra oil or sweat from your face for a glowing skin not oily. Carry them while travelling. Use a cooling face mist for a cooling effect whenever required, it keeps your makeup in place and the skin temperature in check. You can also use a makeup setting spray which is really helpful in summers especially when you will be out for long hours.
Extra Care:
Remove the makeup by using an oil free cleanser. Pamper your skin with clay masks, homemade face pack recipes and avoid makeup when you're home, let your skin breathe. Take care of your skin by using serums or night creams. Opt for a healthy diet and try to stay fit.
I hope you all find it helpful and enjoy this season without worrying about how you look with your makeup on. Just follow these steps and you will rock it!