Style a white button down shirt



Fashionistas recommend them! They are loved by the celebs! A classic button down white shirt is a must have in men and women's wardrobe. The reason is simple; a white button down shirt is a classy piece of clothing that can be paired in uncountable ways right from being a causal chic outfit to a sophisticate office outfit. They can give a relaxed bohemian look when you pair that with a pair of floral shorts and can make you look quite dressed up in formals when paired with a pencil skirt and blazer. We at Tips and Beauty just love the crispy white shirts. So, let's get to see how one can style a regular white button down shirt.
1. Style a white button down shirt with suit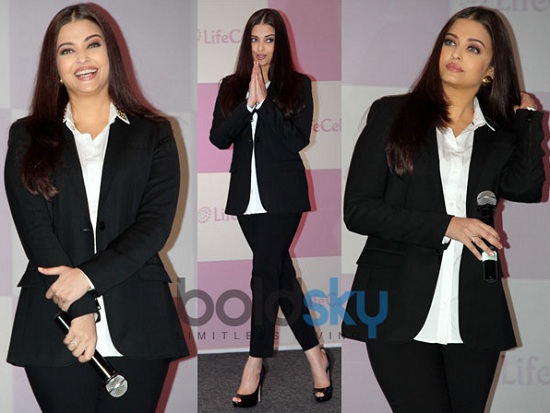 Image courtesy: Boldsky.com
Aishwarya Rai sported a regular white shirt with a black suit this style is a very universal and classic style suitable for corporate jobs.
2. Button down shirt with skirts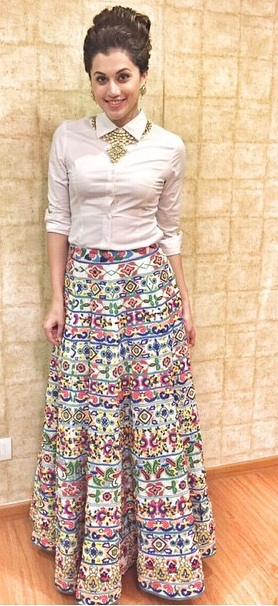 Tapsee has styled this white shirt with a printed long skirt. She buttoned it all the way up and paired a very beautiful gold tone necklace with it. Very well paired! A print skirt with a fitted white shirt is simply stunning and stylish!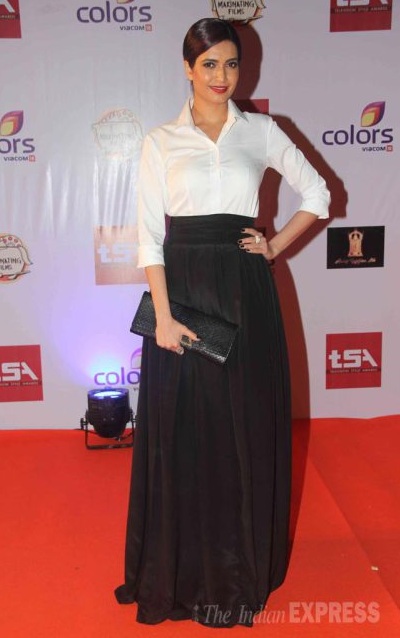 Image courtesy: TheIndianExpress.com
Karishma's style too is a casual one with a long black skirt with a white shirt.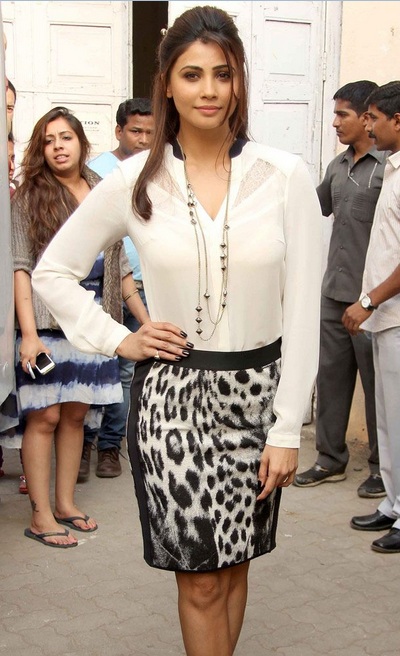 Daisy Shah styled her white shirt with a short straight skirt bearing an animal print on it. Long necklace adds more style to this outfit. We think that instead of black or grey animal print she could have chosen brown print which goes well with a white shirt.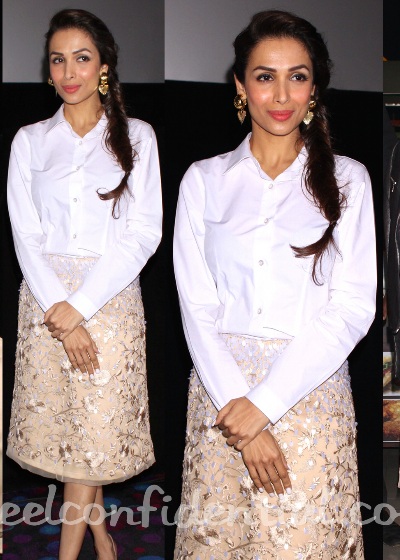 Image courtesy: Highheelconfidential.com
Here Malaika has style her crisp white shirt with a beautiful skirt. The lacey embroidered skirt looks fabulous with that white shirt. It is delicate, feminine and princess kind of aura to this dress. You too can try a look like this where the skirt can be a flared skirt or even a short mini skirt.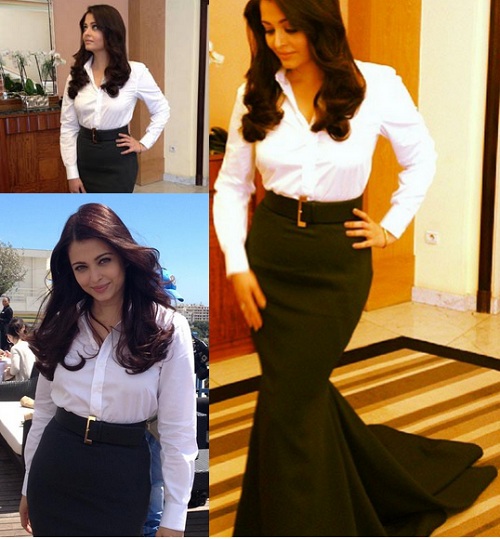 This one's a classic, Aishwarya Rai is seen at Cannes Film Festival in this white shirt paired with a fish shaped skirt. Very red carpet worthy style!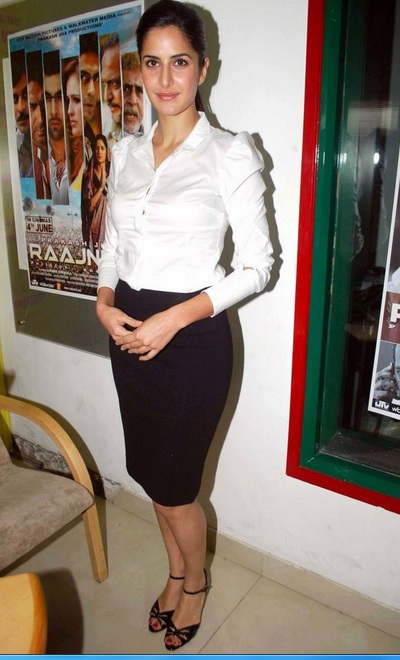 If you like skirts, especially pencil skirts then team that up with a white shirt like Katrina is seen sporting. It's a very corporate and formal look which you may have seen almost in every multi national, aviation industry and corporate.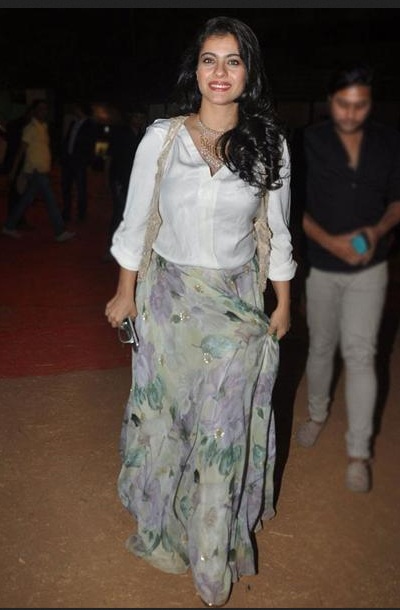 Kajol again with her white shirt teamed up with a printed chiffon skirt. We liked the look but the skirt could have more shape or at least few inches short in length. White shirt looks good with a statement neck-piece like she has here in the picture above.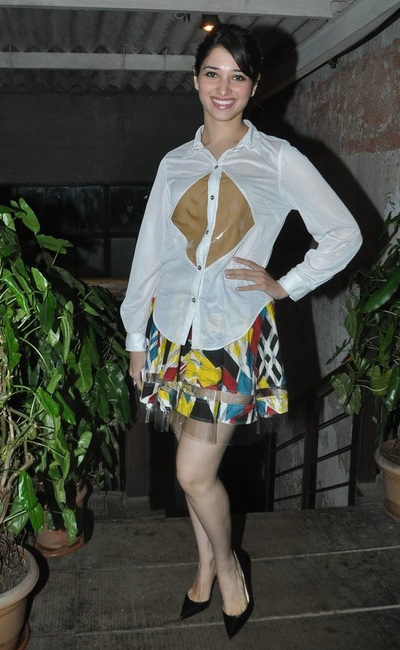 This one is really good for teenage girls who wish to dress casually for a day out with friends. We like the skirt and the shirt with that geometric style is nice. The same shirt can be tucked in. The similar skirt can be paired with a crop top and the white shirt can be teamed up with a nice solid colored pants or jeggings.
3. Style a white button down shirt with Pants, Jeans and Jeggings

Malaika look pretty and chic with her casually styled white shirt with black leather tights. It looks quite chic and fashionable which is ideal for dinner date, parties and events.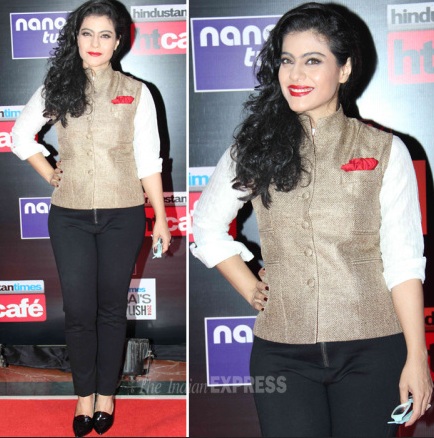 Kajol styled a white shirt with sleeves rolled up and a Nehru styled jacket over it. This is a nice style which is ideal for formal functions and even men can replicate this.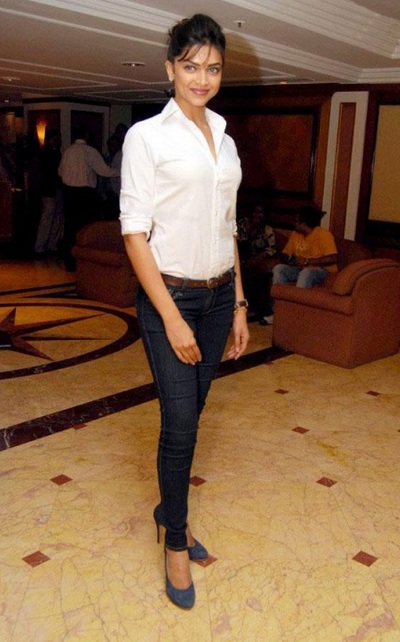 When in doubt wear a white shirt and a pair of denims and you're good to go just like Deepika has done here! This is the classy combination not just for women but for men as well. Every girl and boy should have a nice crisp white shirt in their wardrobe and this style here is exactly what it has to be. Pair this look with wedges, pumps, stilettos etc. You can also style this with a statement necklace.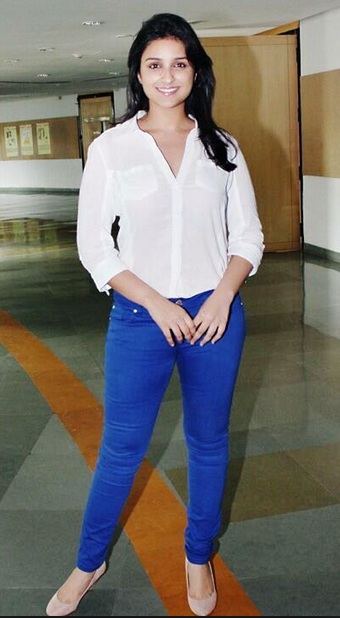 Now let us say again, when in doubt what to wear, pair a white shirt with any colored pants that you have. This is a very chic and casual style that one can wear for college, dinner date, lunch or even for a causal meeting.
4. Style a white button down shirt with shorts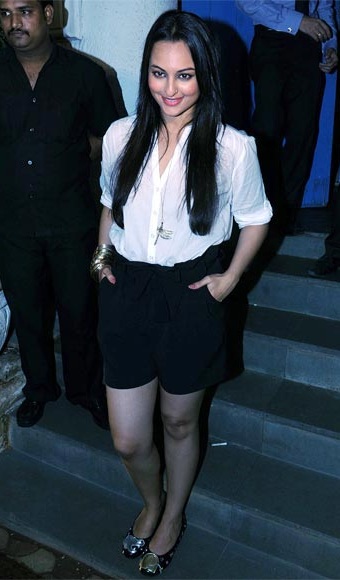 A white shirt and pleated shorts is a casual and comfy outfit when you wish to hang out with friends. This style would suit the younger girls more. Like even the teenagers who would like to style their white shirts like this. It also hides the flab on the hip area but if you have big thighs then do stay away from hot pants etc.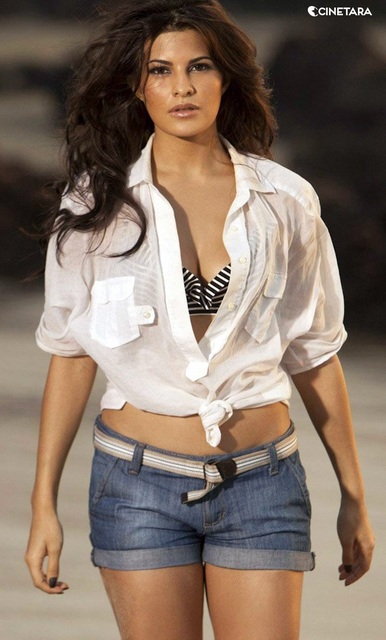 Image courtesy: Cinetara.com
This is just hot! A knotted white shirt styled with denim shorts is something to try this summer. May be when you are on the beach!

That was not all! As this interesting and versatile piece of clothing has still lot more to show, So what is your favorite way of styling your favorite white button down shirt? Do share with us!