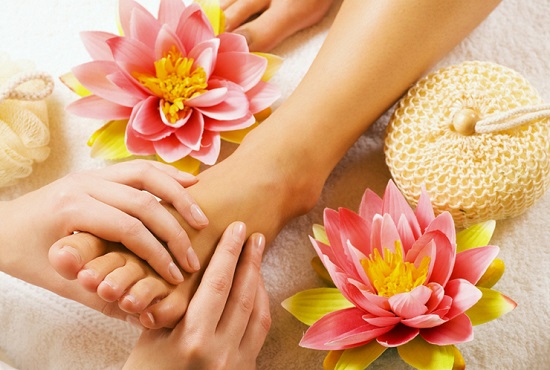 Written By Ratna Balani
How to take care of feet during monsoons: Monsoon days are passing and we love the atmospheric conditions, fresh breeze and rainfall. Don't we?? But this monsoon also brings several skin infections and skin diseases. From warm weather to dark clouds, everything is so pleasant in monsoon. This season is characterized in the way of humid and wet.  Many of us love to get wet in the rain and enjoy that romantic and joyful time. We incline to think that our body and feet is cleaned while having bathe in the rain water. This is a mere assumption; excess moisture develops bacteria on the skin results in infection and diseases.
Heavy rain fall cause many diseases like diarrhea, flu, fever and fungal infections. To ensure proper health, it is essential to take care of body and skin in this season. Our feet are one of the body part which is more prone to infections. Feet gets dry and cracky during the rainy season since there is no protection by the footwear. Further, it leads to smell and dirt into it and remains unclean.
Tips to keep your feet clean and smooth                     
Keep your feet clean: It is important to keep your feet clean and fresh to avoid all infections and smell. Cleanliness is the first step in making the feet beautiful and softer. Wash your feet with lukewarm water every time you come back from outside. You can also try antiseptic soap to remove the bacterial accumulation on the feet. This process will pay you in long term since this will combat and control the smell y feet problems. Moreover, the bacteria and fungal infections that happens with the feet will also be controlled. You can also use foot scrubs and foot soaks to keep the feet clean and to get rid of the dead skin and callus.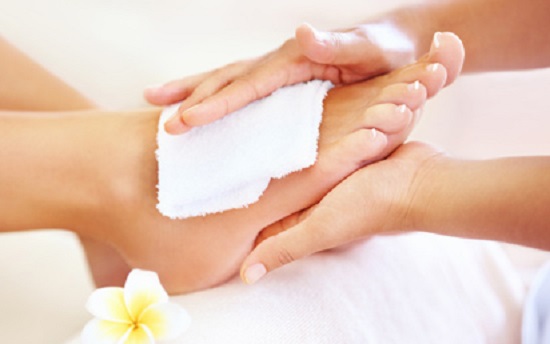 How to make this foot cleanser for feet care

Take 1/2 tub or half bucket of lukewarm water
Add 4 spoons of baking soda in it
Also add 4 spoons of lemon juice in it and few drops of tea tree oil in it.
Now put your bare feet in the tub and sit for 25 minutes.
You can use this therapy every week to get clean and disinfected feet.
These re the tips and remedies that will save your feet from foot problems. Moreover, you can take care of feet during monsoons properly.
Foot Moisturizing lotion:
Most people will have dry feet that have cracks on the heels and also the dry lines on the feet. This is because feet have lesser lubricating glands and also most of will take less care for our feet. Hence, in order to reduce dryness from the feet, use a good moisturizing lotion that contains natural extracts like aloe vera gel, almond oil, cocoa butter, etc. You can also use foot creams daily to keep feet softer.
Home made moisturizing treatment: This therapy can decrease those feet cracks and dryness easily in few minutes. Homemade foot creams and moisturisers are the best to treat dryness.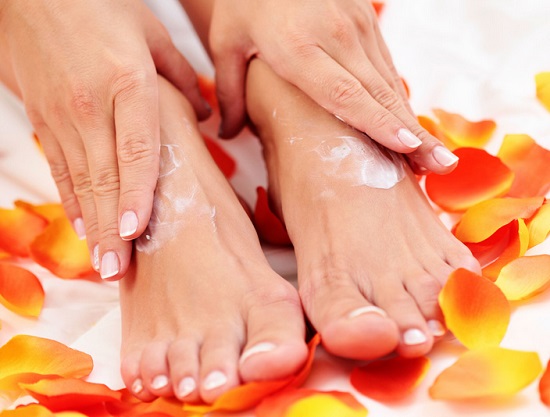 How to make foot moisturizer at home?
Take 3 spoons of olive oil in a small bowl
Add 1 spoon of almond oil in it
Also add 1 spoon of honey
Now mix all the natural agents using a spoon.
Massage gently with the feet in a circular motion for 10 minutes
Keep it for the next 20 minutes
Wash it with cold water
Use this remedy on cleansed feet to get optimum results. Also see: Home remedies for swollen feet and ankles

Take a Bath after rains:
It is commonly seen that people get drenched in the rain, but many of you do not recognize that it is important to choose a shower just after it. It is significant because it gets rid of all the bacteria and disinfects the skin deeply.
Wear shoes: You should wear casual shoes that can protect your feet from dirt and mud. Alternatively, choose flats that are open from the top side. It permits the air to spend by your feet but also causes wetness while walking along the rainy roads.
Pedicure for Foot care:
Don't forget to visit salon in these days to get your pedicure done, it removes all the dead skin cells and aids in soft and smooth feet. Or else do, the home pedicure yourself to take care of the feet during monsoons. You can clean the feet with medicated soaps then use foot scrubs to get rid of the dead dry skin over the feet and heels. Then afterwards, apply a foot cream to give the deep nourishment. This is really simple and your pedicure is done. Pedicures are also considered good to get rid of the sun tan from feet.

More Feet care tips and precautions
Bare feet: You should avoid walking without wearing footwear in the places where it is wet and dirty. This is because the feet may catch bacteria or fungus that may lead to problems like toe nail fungus, pus in the cracks, boils etc.
Wash your footwear: To get rid of the infection and dust, keep your footwear clean and wash it with water every time you come back to home. It helps in stoppage of bacterial multiplication onto the feet area. This should be done all round the year to keep the feet in best state. Else dirty footwear will make you embarrass as well other than the foot care problems.
Natural cleansing treatment: To produce clean and hygienic feet, try this easy to make cleanser onto the feet and get immediate results.