How to treat Acne and Pimples for teenagers and adults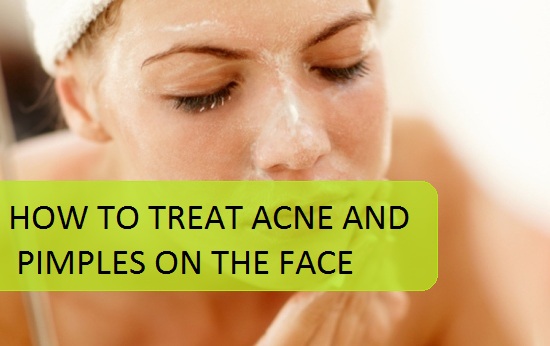 Acne or pimples is the worst beauty problem that we face. A lot of youngster when going through puberty will face these problems. Even the adults who have crossed their 30s will face the acne break outs. Acne or pimples can be due to hormonal changes in the body or can be due to other problems like hygiene, overactive sebaceous glands etc. At times the wrong use of skin care products like face wash, skin creams etc can lead to acne or even the use of unsuitable makeup products can lead to pimples on the face. Not just pimples or acne, one can face tiny boils, whiteheads, blackheads etc. So what can we do to treat the acne and pimples and get a beautiful smooth skin. Here are some remedies and treatments for acne and pimples.
1. Retinoids
Retinoids which is a Vitamin A derivative is known to cure acne when applied topically. Various skin creams are available at the pharmacy shops that have retinoids which heals the skin and also treats the acne. They treat the acne by killing the bacteria causing the acne. They also increase the cell turnover and once can experience slight peeling of skin due to that. They are more suitable to be applied at night but their use is not recommended for pregnant ladies.
2. Benzoyl Peroxide
This is the most common ingredient that we see in the various face washes, skin creams etc that target and claim to reduce the acne and pimples on the face. Benzoyl peroxide kills the acne causing bacteria and also declogs the pores clogged with sebum and dead skin cells. Occasional pimples and acne can be cured easily with Benzoyl peroxide. There are lots of brands that makes skin creams with benzoyl peroxide for acne treatment.
3. Antibiotics
Antibiotics are the medicines which help to decrease or kill the bacteria like when we suffer from a bacterial infection our doctor will advice some antibiotic similarly, antibiotics can be applied on the skin to get rid of the acne. Once such antibiotic is Clindamycin phosphate gel.

This is a medication which is used to clear the acne and pimple infection. This curbs the bacterial production and gradually reduces the pimples. This should be applied on the clean skin in a thin layer at night.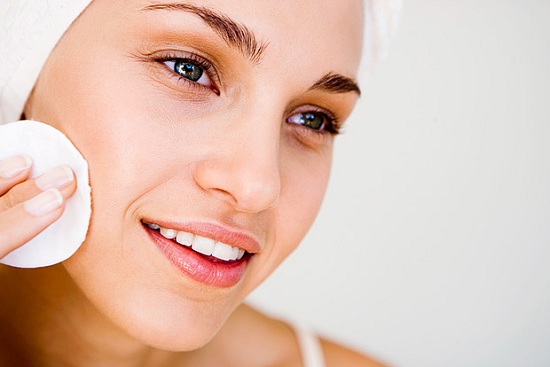 4. Salicylic acid
Salicylic acid is used to clear the pimples and acne on the facial skin topically. There are lots of face wash, face scrubs and creams that has salicylic acid. Salicylic acid clear the skin pores and also cures the inflammation, swelling and redness of the acne. Applying a thin layer of salicylic gel at night is the prescribed method. Salicylic acid dries the skin a little bit so application of a light oil free daily moisturizing lotion when the skin gets dry is must as else the skin will produce more oils.
5. Herbal treatment for acne
Apart from the medicinal or prescribed treatment for pimples and acne. Once can try the herbal methods also. These herbal method will help the pimple clearance faster and unlike the over the counter drugs or creams, herbal treatments will also lighten the marks left by the acne.
So, what these remedies are read below.
1. Neem for pimples treatment

Neem is an antibacterial ingredient that is really good for pimple infection treatment. You can use a neem face pack, face wash or even a neem scrub. Homemade things are beneficial so, here is how you can try a neem face pack. Dry few leaves of neem and after 2-3 weeks they will lose moisture and become crispy. Just break them and powder them with hands. Now you are ready to make either the neem face pack or scrub. Here is the recipe:
Neem face pack: Take 1 teaspoonful of neem powder and mix 1 teaspoonful of honey in it. Mix and apply on the face. Wash after 30 minutes. This can be tried 3 times in a week for excellent results.
Neem scrub: Take some neem and rice flour. Wet the face then apply this mixture to gently scrub the face.
2. Multani mitti for pimple clearance
Mud pack is also good for pimple and acne control. Apply a paste of multani mitti with water or rose water on the face. Keep this for 20 minutes then wash off. It will help to control the excessive oil and dries the pimples.
3. Tea tree oil for pimples
Tea tree oil is an antibacterial and anti-fungal product which works excellently on the acne and pimples. Take 3 drops of tea tree oil and one teaspoonful of water. Mix them and using a cotton ball, apply this on the pimples at night. This will soon clear the acne and their marks from the face. This can be also applied on the back acne treatment.
Extra tips for curing the pimple and acne
Wash your face 2-3 times in a day so that the skin remain clear.

Apply a mud pack at least in a week to keep the skin oils under control.

Use face scrubs to exfoliates the skin as the debris and dead skin cells gives a chance to bacteria to thrive on it.

Use the products which are suitable for oily acne prone skin.

Do not use the face make up products which are oil based like foundations. They can block the pores and pimples can erupt.
So, if you are suffering from the acne problems friends, then try any of these treatments. If your acne condition is worse then we would suggest you to seek help from a dermatologist.