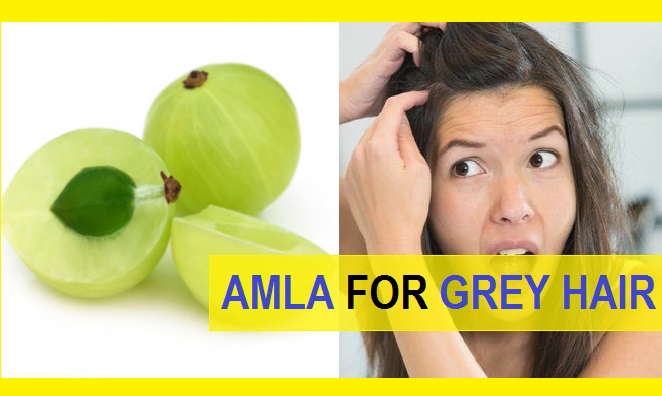 How To Use Amla For White Hair And Grey Hair
Premature graying or white hair is one of the very common hair problems. No matter where you live in the world but, you can still experience this problem. Nowadays, it has become quite a common problem; reasons could be hereditary, pollution, stress and tension, vitamin deficiency, using chemical filled hair products, smoking, malnutrition, acidity or constipation, no good sleep, bad diet and food habits etc. But, one can achieve shiny black hair by following healthy routine and prevent this problem. If you suffer from white hair or grey hair you can try the below remedies using Amla to cure and prevent this problem.
Amla is a green fruit, you can say Indian gooseberry which is full of nutrients and its rich in vitamin C. It has many healthy benefits. One can have the amla juice by diluting it with water, which clears the system and keep the digestive system in check thus giving you clear skin, good eyesight and healthy hair with many other added benefits.
Let's check how to use Amla for white or grey hair
One can add amla fruit in their diet. If consumed regularly it is known to turn the grey hair into black hair with other added health benefits.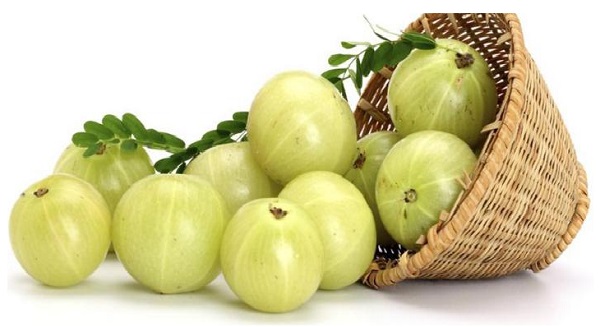 Amla in your diet
Take 30 gms of dry amla and soak it in water before you go to sleep.

Next morning mash it in the water then, strain it using a soft clean cloth.

Now, you can massage your scalp using this water for few minutes and then, wash with your hair with plain water.

If you have dry hair, you can massage your hair by using amla oil before using this water.

This strengthens your hair follicles and nourishes the hair from the roots.

It also makes your hair black, long and shiny and keeps the dandruff at bay.
Amla Hair Oil
You can opt for amla oil to massage your hair.

Or you can make it at home by boiling dried amla's in oils like sesame oil, castor oil or coconut oil.

Regular massage with this oil helps in reversing the process of grey hair and turns your hair into thick, shiny black hair.
Amla hair Mask for white hair
Make amla paste out of fresh amla fruit.

Apply the paste on the scalp and let it stay for 15 – 20 minutes then, you can wash your hair.

Gradually, it nourishes your hair, prevents further premature graying and makes them strong and shiny.

You can also use the amla juice and boil it in coconut oil or sesame oil.

Do a gentle massage on your scalp for few minutes with the help of your fingers before going to bed.

Next morning wash your hair as usual.

You can do this twice or thrice a week to work on your grey hair.

It helps in deep hair conditioning by nourishing the roots and gives you healthy strong black hair.
Amla Hair wash
You can also make a hair wash using fresh amla fruit or amla powder.

You can cut the fresh fruit into pieces and put into boiling water, let it boil for few minutes then, strain the liquid and use it wash your hair.

Another way is soak few teaspoons of amla powder in water overnight for like 8 – 10 hours then, next day strain the liquid using a clean cloth and wash your hair using this.

You can also use this as a last rinse.

This works really great to remove the buildup on the scalp created by chemicals and treats the scalp infections, dandruff etc.

Regular usage works on the white hair pigmentation and gives you black hair.
This is how one can use amla or the treatment of grey hair and white hair. Adding this wonderful fruit to your daily diet would really help. One can opt for amla juice, tablet or capsules to enjoy multiple health benefits. Buy the hair care products which have amla in it. You can also use the home made amla oil for hair massage.