How to use Dry shampoo and Benefits for oily scalp and hair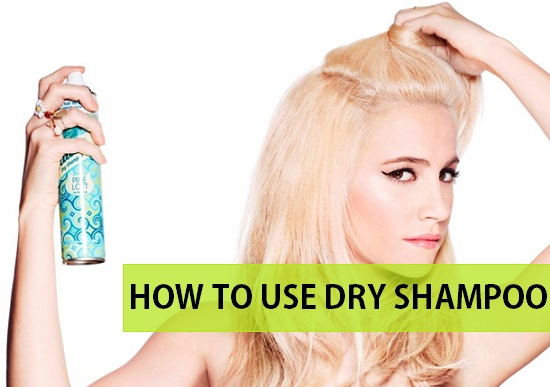 Dry shampoo is like a magical product for girls with oily hair and oily scalp. The way they absorb the sweat, oils and grease from the oily hair. This is what makes dry shampoos very beneficial and a savior for us. Like if we don't have a time to wash the hair and our friends are at the doorstep waiting for us to come for a meeting. I really can't go with the second or third day hair. I have to get a hair wash else my hair looks so oily. So then the dry shampoo can be extremely useful. Couple of days ago, I have posted about some best dry shampoos in India and in today's post at Tips and beauty, I will tell you how you can use the dry shampoo and what are dry shampoo's benefits and disadvantages, if any. :)

So, let's check out the post my dearies and say goodbye to oily limp hair. Read: What to do when you have oily hair and scalp

How to use dry shampoos to get cleaner and grease free hair

We use dry shampoo to give some lift to the roots and to reduce the oils on the scalp. These oils will make the scalp and hair sticky so hair looks low on volume, here are steps to tell you how this products has to be used.
First of all comb all the hair out. Most of us want volume on the top potion of the head. So, take a small area of hair and take all the hair up.

Then spray some dry shampoo on the roots of that area. Take another small area from top, from the previous place and then sprays some dry shampoo there.

This way you have to do those on the entire front and top part.

Then repeat the same on the hair roots on the sides of the head and near the ear.

So now that you can properly sprayed the dry shampoo in all the hair roots. It's time to do some massaging.

With your finger tips lightly massage the scalp all over for 1-2 second each. Not more than that.

Then put your head upside down and they spray some shampoo on the hair now so that any oiliness there should also be absorbed.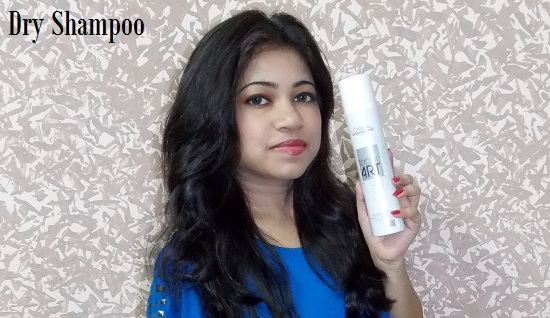 Read: Best Natural Tips for Oily Hair
When to use the Dry shampoo
We basically use the dry shampoo when the hair feels sticky and oily and we really don't have enough to me to get the hair wash. Usually such situations happen when like we go for the gym session and hair gets tricky with sweat. There a dry shampoo can be used. If you are traveling and it's a really long journey then you can use a dry shampoo as you don't have time and place to wash the hair. Dry shampoo can also be used when you have to attend a friend's birthday party or meeting after the office get over. Then you can try a shampoo to takeoff the greasiness of the hair. Of if you have done street shopping.
These days there is monsoon season so, you can also read about hair care tips for monsoon season.