How to Use Honey for Dry Skin Cure
Those of us who has got dry skin may found it really problematic to take care of it. Dry skin lacks glow and radiance. So, today we will share how you can use honey to bring back the glow and to cure the dry skin. Honey can be easily found in the kitchen and in grocery stores. This magical yellow resin like product is excellent to give the nourishment and suppleness to the peeling and dry skin.
How Honey Helps Dry skin?
Honey is a made up of nectar, pollen, resins from the flowers which is loaded with the anti aging and anti bacterial properties. Honey is known as natural humectant which means that it attracts and restores the moisture. The plant nutrients in the honey makes it great for getting a fresh glow on the face and to keep the skin heals after when there are some rashes, boils or pimples. For dry skin, honey can do wonders when applied as face packs, honey mask, honey lotions etc.
How to Use Honey for treating dry skin
1. Honey Mask for dry skin
Honey mask is an excellent cure to get rid of dryness way instantly. You just need to apply a thick layer of honey on the face and leave that for 30 minutes. Then wash the face with plain water. Try this everyday and within 1 week you will realize that the dry skin is healing faster now. This should be done in the evening.
Ayurvedic Treatments for Dry Skin
2. Honey and Jojoba Oil Lotion
This lotion will make the skin glow and will help the dry skin get supple. Mix 1 teaspoonful of honey with ½ teaspoonful of jojoba oil. Then apply this lotion on the face and massage. Keep massaging for 2-3 minutes then let it dry for 20 minutes. Wash with plain water.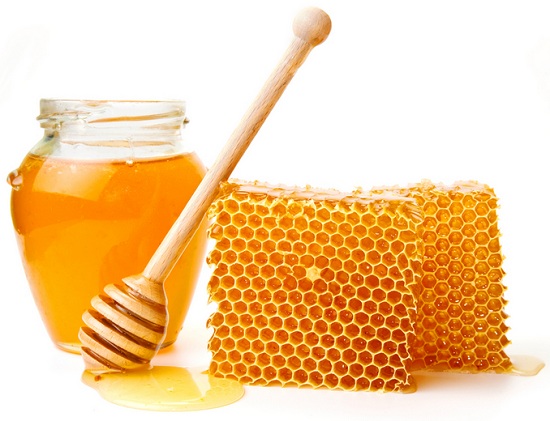 3. Honey and Milk for Fairness for dry skin
Take a small bowl and mix some milk and honey in it. The quantity of milk and honey should be equal. You can take 1 teaspoonful of milk with 1 teaspoonful of honey. Apply this on the face and leave for 20 minutes. Then rinse the face with plain water.
4. Honey for brightening with lemon
This face pack with honey for dry skin is for brightening purpose. This will brighten the skin and also takes the sun tan that you have gathered due to sun exposure. Mix 2 teaspoonful honey with ½ teaspoonful of lemon juice then apply this on the face and wash the face after 20 minutes. Do this 3 times in a week to get rid of the tan from the dry skin.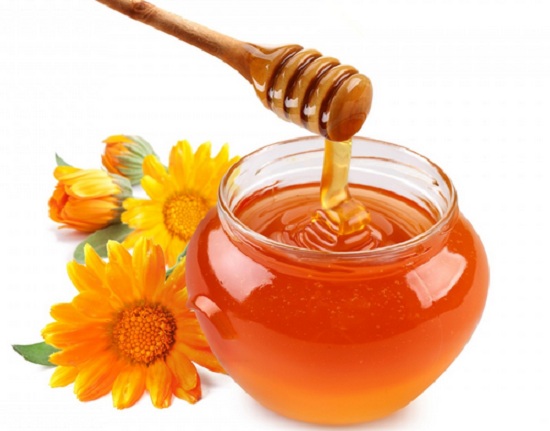 5. Honey body lotion for dry skin
You can also try a honey body lotion for the dry skin cure for the body. Take 4 teaspoonful of honey and mix 2 teaspoonful of almond oil in it. In the shower once you can had the shower. Apply this lotion on the body like on hands, legs etc. leave this for 20 minutes then wash it. This will add extra moisture to the skin and skin get healed.
Everyday Honey Remedies for Dry Face
Honey remedies can also be used at night so that when we wake up in the morning the dryness is cured a lot. Note that these remedies will help getting a smooth and supple skin. It heals dryness like magic and will give you effective results.
Take 1 teaspoonful of honey and mix ½ teaspoonful of pure almond oil. Pure almond oil means the extra virgin or the cold pressed almond oil since this is devoid of any impurities Apply this on the dry skin on face body parts like legs, hands etc. Wash after 30 minutes.
Take little bit of honey, like a teaspoonful and add ½ teaspoonful of milk cream. This quantity is only for the face so, you can surely increase the quantity if you would like to sue on the hands, legs etc. Apply this on your face and then wash after 20 minutes.
Honey Packs for Dry Face
Packs and masks are known to heal a variety of skin problems this is why a lot of us would go for face packs. There are facial packs including honey which works wonders for dry face and dry body skin. Here are some packs that can be definitely tried.
Honey and Yoghurt Pack
This pack gives dryness cure and also helps in making the skin feel softer.
Take 2 teaspoonful of yoghurt or curd and then add ½ teaspoonful of honey in it.
Apply this pack on your facial skin and leave for 30 minutes.
Wash after that using some plain water.
Honey and Banana
Banana and honey both are highly moisturizing and nourishing for skin which is peeling, dry and dehydrated. So, to make this pack use the below recipe.
Take 1 teaspoonful of honey and a small chunk of ripe banana fruit.
Mash the banana and make pulp of banana. Then add honey in it.
This is a delicious paste that will give hydration and care for dry face.
Apply this on dry skin and then was with normal water.
Use at least 2 times in a week for glow and smoothness.
Honey with Oatmeal
Soak 2 teaspoonful of oatmeal in milk and then when they get softened take them out and add 1 teaspoonful of honey. Apply this paste on your dry face. Then wash off with cold water. This should be used everyday when your face is very dry and flaky during the winters. In summers just 2 times in a  week will do.
Tips for Dry Skin
While doing any of the remedies for dry skin, you should always use the honey which is pure and organic.
Regular application of honey will results in dryness cure and flakiness cure.
When you use honey with oils like coconut oil, almond oil etc make sure you apply them evenly and then regularly. In winters, oils with honey are great.
Never use too hot or very warm water to wash your dry face it will results in more dryness.
Exfoliate the skin twice in a week with milk face scrubs so that the dry roughness of the dead skin cells can be removed.
For dry skin, sunscreens for dry skin are also very important that will help to cure the skin.
So, these were the Honey remedies for dry skin cure, which you should try at regular intervals, so it will cure the dryness faster. When the dry skin is your concern you will love our other posts.