How to use Jojoba Oil for Makeup Removal
In our last post on the beauty recipes with jojoba oil to make you beautiful, we share how can Jojoba oil be used as a makeup remover. Here in this post we will share how you can use jojoba oil to get rid of the waterproof makeup from the face. Makeup is a necessity for we girls and we all love to apply makeup. Makeup gives us confidence and makes us look pretty. But getting rid of the makeup is also equally important else the skin get get blemishes. So, when you have a tiny bottle of miraculous jojoba oil with you. You will not need to spend money on the makeup remover. Now? Let find out ho you can use Jojoba Oil as Makeup Remover.
You will need:
A small tiny bottle

Jojoba oil

Vitamin E capsules

Glycerin

Distilled water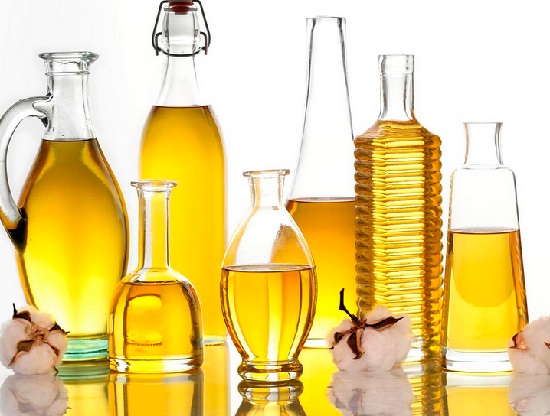 Procedure for Preparation of Jojoba oil as makeup remover

First of all take some filtered or distilled water and pour that in a small glass bottle. You will need 10 teaspoonfuls of distilled water only. In that add 12 drops of jojoba oil.
Then you need to pour 4 teaspoonful of glycerin, here we are talking about the vegetable glycerin.
After that cut open 2 vitamin E oil capsules and put that also in that tiny bottle.
Now that we have poured everything in the bottle in the required quantity, we will just put the bottle cap tightly and shake it well. You jojoba oil makeup remover is ready to be used.
This can be stored in the refrigerator for up to 2 weeks and since the quantity is not much hopefully you don't have to keep that too long.
How to use this jojoba oil makeup remover
Take a cotton ball or cotton pad. Shake the bottle very well and take then take some of this makeup remover over the cotton pad.
Now, you can use this to swipe the face. Keep this over the eyes for 10 seconds so that this dissolves the waterproof makeup and gets wiped off easily. Take some more if you need.
Now let's see how this jojoba oil makeup remover will benefit you.
Benefits of this jojoba oil as makeup remover
First of all, this makeup remover is all natural and do not contain any chemicals in it thus safe to be used.
This has jojoba oil which deeply nourishes the skin after you have removed the makeup and also makes the skin softer.
Glycerin in this recipe will further moisturize the skin. See: Beauty Recipes with Glycerin

Vitamin E oil is extremely beneficial for skin as this keeps the lines and wrinkles away and enhances the skin's texture and makes skin even toned.
Jojoba oil is also known to lighten the marks and spots from the face.