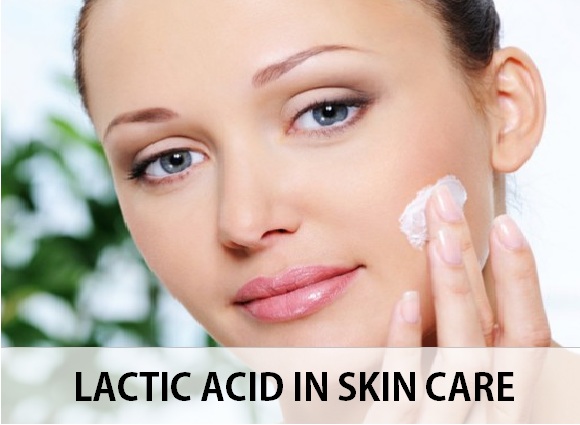 How to use Lactic Acid in skin care
We have always emphasis on the natural skin care and usage of herbal products for skin and hair. You may have known about the Alpha Hydroxy Acids, which are important ingredients in anti aging formulations like skin creams, cleanser etc. One such AHA is Lactic acid which is commonly found in milk is also a part of that Alpha Hydroxy Acid family. Lactic acid is widely known to improve the skin tone, makes skin fairer and to give adequate hydration to the skin. Do you know that lactic acid is also used in chemical peeling procedure by the experts? Yes, it does enhance the skin cell renewal rate which fades lines. Read on to know more about on how to use this for natural skin care and benefits of lactic acids.

How to use Lactic Acid in skin care:
Lactic acid is rich in the yogurt and curd. Due to this, yoghurt can be used as face packs, face masks or to make a massage cream to reap the goodness. Here are few methods on how to use yogurt to derive the benefits of lactic acid for face and body.

Lactic acid in skin care as face mask
Make a face pack with two teaspoonful of yogurt.

Add 2 pinches of turmeric powder.

Mix it well to make a fine creamy paste.

Apply the face pack on the skin and keep it for 25 minutes.

Wash it off with mild lukewarm water.
This can be done 3 times a week to fetch the benefits of lactic acid in it. This lactic acid pack can also be tried by all skin types and it suitable for sensitive skin as well.
Lactic acid in skin care as Massage cream
You can also whip the yoghurt to make a creamy consistency paste. Use this paste on the skin to massage the face gently. Massage for 5 minutes and then leaves it for 15 minutes. Wash the face and pat dry. It is good for mature dry skin with fine lines.

Benefits of Lactic acid in skin care
Improves skin texture
Lactic acid help a lot in improving the skin texture. Alpha Hydroxy Acids are known to loosen up the topmost dead skin layer which gives way to newer younger layer with lesser blemishes. Lactic acid being the member of Alpha Hydroxy Acid family is ideal in giving smoother skin texture. Lactic acid promotes skin's collagen production. Collagen is what is responsible for giving skin it's elasticity and youthfulness plumpness.

Decreases lines
When the dead skin cells are sloughed off, this process helps in visibly fading the lines  from the skin.
Treats blemishes
Regular application of this lactic acid pack makes sure that the skin's blemishes are faded gently. The lactic acid gradually lightens the dark spots and marks and soon skin becomes flawless.
Evens out the skin tone
Pigmentation, darkness, dryness and rough patches can make skin look uneven and patchy. Using the lactic acid packs as mentioned above improvises and evens out the skin tone.
Fairer skin tones
Those of us who wish to get fair naturally can find a best mate with lactic acid treatment. Using lactic acid on the skin regularly makes skin fairer and decreases the sun tan. You can either use this great chemicals as a face pack or use curd, yogurt, milk powder to make herbal face packs and masks that will make you fetch the benefits of lactic acid in skin care.