How to Use Mango for Glowing Skin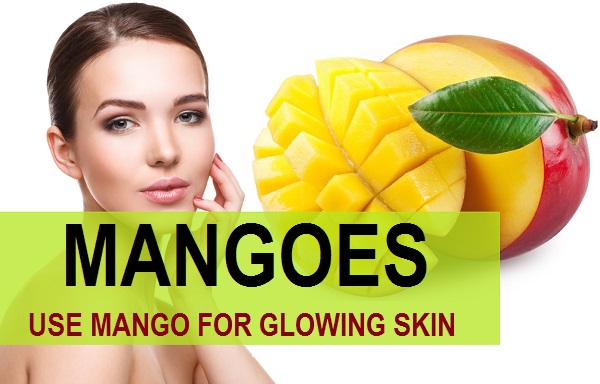 Mango is the king of all fruits. It is the most delicious seasonal fruit grown in summers. The taste, flavor and divine fragrance of mangoes make it special for everyone. People love summer because they get to eat sweet and delicious mangoes. They are rich in vitamin A, vitamin C and vitamin E. It has anti-cancer and anti-ageing properties. It consists vitamin B 6 and potassium which is really important for good organ functioning. Mango has many nutritional benefits but do you all know that it gives great natural beauty remedies?? Yes, you read right!. Mangoes are also very useful in skin care and body care. How? I have a quick guide for you all that will give you all the homemade remedies with mango. Let's check it out!
Benefits of Mango for Face and Body 
You may know that mango is considered as king of fruits. This is a summer fruit which is seen during summers only. Mango may taste delicious but this also has load of beauty benefits as well.
Mango is capable of treating the dark spots and patches on the skin

As it is rich in AHA which is known as Alpha Hydroxy Acids, this also gives anti aging benefits too

Mango makes the skin glow and looks brighter

Mango will also help to lighten the skin tone by a couple of shades faster

This is excellent in reducing the sun tanning from the face.

Other than the glow, you can also get a radiant and luminous clear skin with mango

Certain mango species are also known to reduce the acne and their marks

Mango is also great to heal and hydrate the dry parched skin
Usage of Mango for Glowing Skin
Skin Glowing Mango Mask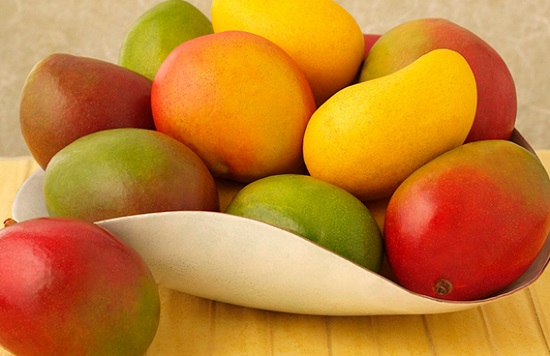 In the summers, we sweat a lot and it causes dehydration in our body. Due to lack of liquid content, our body and skin looks tired and dull all the day. To feel refreshed and active, take mango daily regular in your diet. Alternatively, use mangoes as a skin hydrater to get glowing skin. You can easily prepare this mango mask and get the benefits of mangoes.

How to make?
1 full spoon of mango flesh and blend it well so tat you get a pulp of smooth consistency.


1 full spoon of cucumber juice or tomato juice.

Mix it well and apply to your skin.

Wash it after 20 minutes and feel fresh.

You can also put some aloe vera gel since aloe vera is good for glowing skin.
Tan Removal Mango Mask
Fairness is the desire by everyone in our country. Who likes to look tanned and dark? No one!! We also use so many anti-darkening and sun protection creams and lotions in the summer to protect our skin from harsh UV rays that causes tanning and oiliness. So, now you don't need to buy those heavily expenses skin lightening products. Go on the market and get some mangoes. Mangoes are not used just for glowing skin but you can clear your sun tan in addition of getting glowing skin.
How to use?
Take half mango and peel it out.

Keep that pulp in a small bowl and add lemon juice into it.

Mix it well thoroughly and apply all over the face or other tanned area.

This can be used on the body as well


Keep it for 20 minutes and wash it with cold water.

This face mask will give you fair and de-tanned skin instantly. And also the glow of course!! You should also read our post on best face packs for sun tanned skin

Mango face pack for dry skin

Mangoes consists moisturizing properties that help the dry skin to retain moisture and result in soft and smooth skin. It also consists vitamin-A and vitamin-E that gives supple and firm skin. Not only that, furthermore, mangoes will calm the dryness of the face and its starts to glow.

Recipe:  
Take one fresh mango and cut a small slice of it. Then take out the flesh or pulp and mash it well.

Add a half tablespoon of honey in it. Mix the substances really well.

Apply to the dry and patchy skin.

Wait for 25 minutes and wash it thoroughly.

This can be done 3 times in a week for best results.
Mango Face scrubber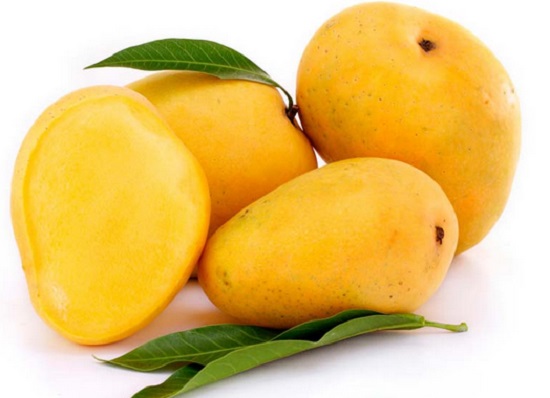 A good skin care routine is must for non-oily and non-sticky skin in summers. Scrubbing is an important step of the whole cleanup process. It deeply cleanses the pores, removes dead cells and takes out the excess oil and dust from it. Now you can make your homemade scrub with mangoes and use it anytime. Homemade scrubber with mango for glowing skin is easy yet really effective. This is equivalent to that of the Orange Peel packs for blemishes and glowing skin which is great for oily skin types.
How to make?
Put some mango slice in a bowl and then add a half tablespoon of brown sugar

Add 1 full spoon of oatmeal and add little water if required else leave that.


Mix the above ingredients and make a thick paste.

Scrub the mixture in circular motion slowly onto the face.

Don't rub it quickly. Be gentle on the skin.

After scrubbing it for 10 minutes keep it for 10 minutes

Then wash it with chilled water. You will immediately feel that your skin feel softer and glowing

Fairness and Glow with Mango Face Mask
This is a mango skin brightening and lightening face mask. Mangoes are a rich source of vitamin C and vitamin E that brightens the skin color and gives a flawless and spotless face. For dark skin tone people, it is the best remedy to use. Also is the best Indian face pack for glow for all skin types.

How to make?
Take 3 tablespoons of fresh mango pulp. Add 1 tablespoon of raw milk

A half tablespoon of pure honey, also add a pinch of turmeric in it

Mix all the above ingredients and make a pack.

Now apply gently over the face or skin and wash it after 25 minutes.
So, these were the best tips with mangoes for glowing skin at home. Try them and you can surely beat that dryness, oiliness and patches. Explore the glow this summer with these mango remedies.
Written by Ratna Balani