Yoghurt or curd for skin whitening and oily skin treatments. Everyone wants a flawless and brighter looking skin. But at times due to certain factors, the skin may look dull and lifeless. Not only can that extreme sun exposure also make your skin looks darker than it is. Apart from that, young adults face acne, pimples, marks and spots etc that further makes the skin look blemished. So, when the skin is blemished then even if the complexion is fair, it still looks patchy and discolored. Oily skin is one of the problems that can make the skin look dull and darker. Moreover, the skin problems are more often seen on the oily skin. So, what can be done to make the skin look fair and glowing? Well we try so many products to make the skin look whiter and brighter. But the natural products are by far the best to use. Why? This is because they will not harm the skin and would leave long lasting results.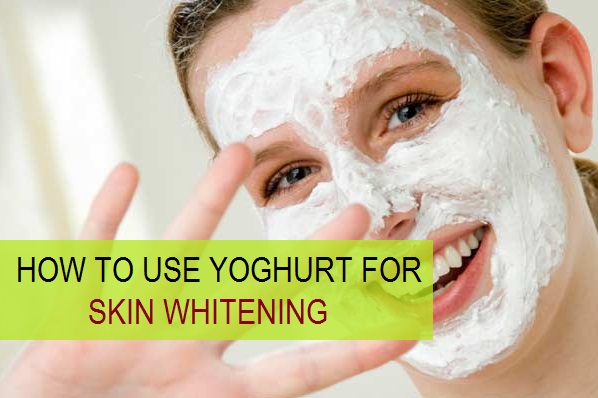 How can Yoghurt whiten the skin? Benefits of yoghurt:
First of all, curd is rich in the milk proteins that help to repair the damage on the skin. Hence, the skin looks smoother and nourished.

Yoghurt is also rich in the lactic acid which is known to whiten the skin color. Moreover, lactic acid also improve the signs of aging and dark spots.

It will lighten the dark spots and black spots on the face which makes the face look tired and dull.

Yoghurt is also rich in zinc that smoothen the wrinkles and fine lines on the face. Therefore, the skin that looks lifeless can be revived by using curd.

Vitamin B complex is also found in ample amount in yoghurt. This includes vitamin B2, B5 etc that helps to make the skin brighter and more radiant.

It will also help to fight the oxidative stress of the skin cells that is the main reason for the skin aging process prematurely.
So, now, let's see how you can prepare yoghurt packs and yoghurt mask to become fairer within a month or so. Yes, with regular application, it can be possible.
How to Get fairness With Curd or Yoghurt 
So, as we have mentioned, curd is one of the best solution to get a great skin. Here are some of the remedies and beauty tips with yoghurt that you can whiten the skin at home without spending much on the skin care products.
1. Yoghurt Massage cream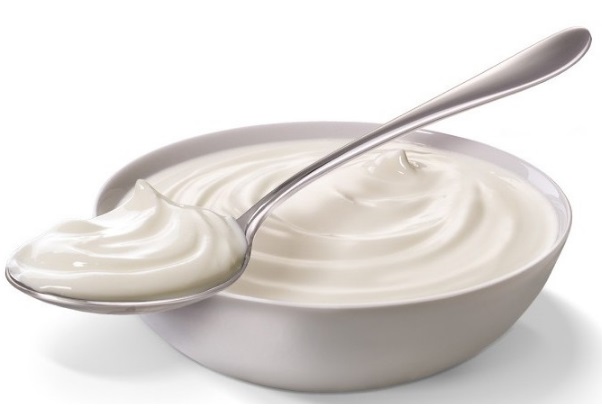 Curd is rich in so many essential vitamins an minerals. This edible product can easily be used on the face. In this remedy, we will be using the yoghurt alone like a skin cream.
For that you can take ½ teaspoonful of curd in your clean hands.

Then gentle massage this all over the face like you massage with a lotion.

Keep massaging this until, this starts to get inside the skin.

Keep this for 30 minutes, then wash off. You can try this daily at least once in a day.
2. Yoghurt with Honey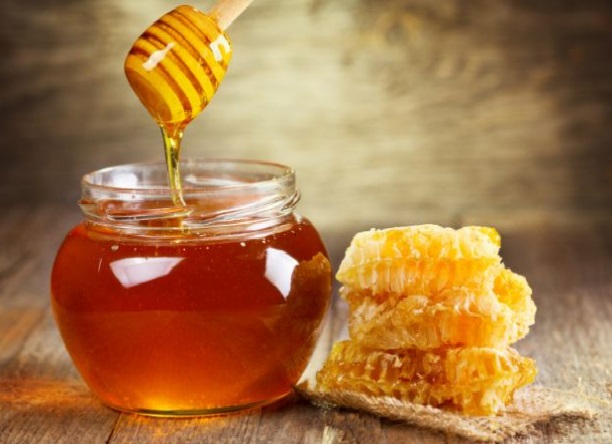 This remedy will not just whiten the skin but will also make it free from the tanning. Moreover, this will also lighten the unwanted facial hair naturally.
Ingredients:
How to make?
Take a small bowl and mix 1 spoon of yoghurt and 1/2 tablespoon honey.

Make a smooth paste by mixing this with a spoon.

Apply this all over the face and then wait for 30 minutes.

Wash off using clear water and pat dry the face

Try this 3-4 times in a week or daily if possible.
3. Yoghurt with Lemon Juice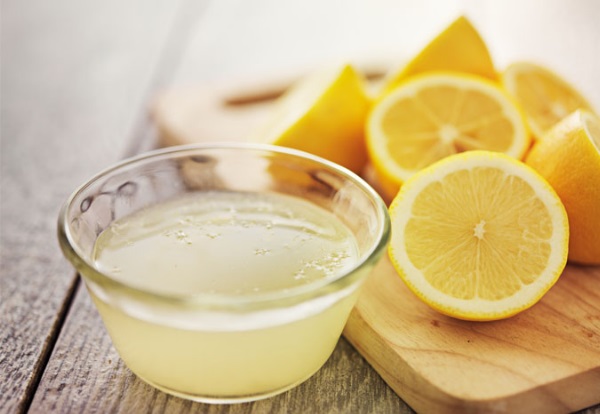 This is one of the most tried and tested remedy with yoghurt that will whiten the skin. It is great for oily skin as this also controls the oils.
In a bowl, take 1 teaspoonful of curd and mix ½ teaspoonful of lemon juice.

Mix and apply on the face and also on the neck as well.

Wash the face after 30 minutes.

Do this daily for best results in skin lightening.
4. Yoghurt and Turmeric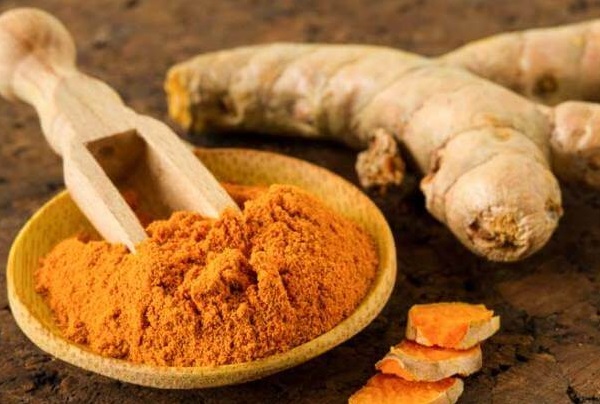 This yoghurt remedy is for lightening skin tone. Turmeric will enhance the skin complexion by removing the sun tan. This will deeply clarify the skin.
Take 1 teaspoonful of yoghurt in a bowl and add 2-3 pinches of pure turmeric powder.

Mix them well. Apply on the face and keep for 25 minutes.

Wash off with normal water.

Do this every day for good results.
5. Yoghurt with Tomato Juice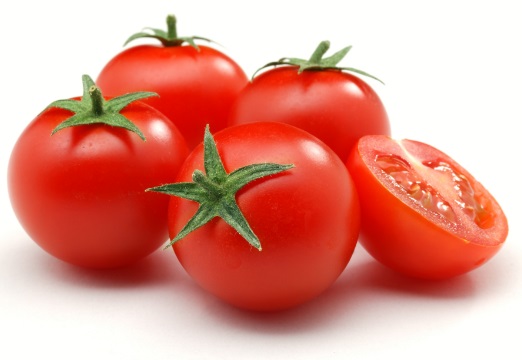 If you do not have lemon juice handy then tomato can also do the job. Yes, tomato juice will also help in skin whitening. It also lightens the facial hair. When the facial hair gets lightened and matches with the skin color, then too the skin appear brighter. This will also remove the black spots and acne marks.
How to make?
In a small bowl, mix 1 teaspoonful of yoghurt and 1 teaspoonful of tomato juice.

Apply this mixture nicely over the skin and leave it for 15- 25 minutes.

Then rinse it off with normal water and pat dry the skin.

Follow this daily for best results.
6. Yoghurt with Orange Peel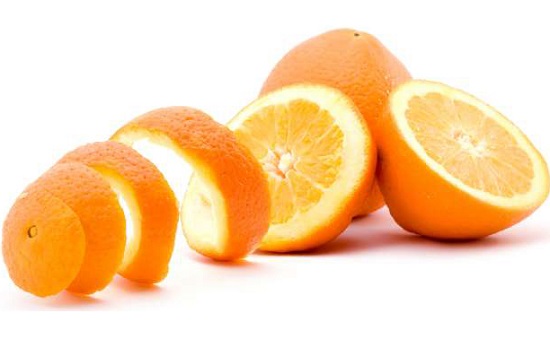 When the skin happens to be very oily then orange peels are just amazing. Orange peels will tighten the pores on the oily skin. It will also make skin fair and lighter.
Take 1 teaspoonful of orange peel powder and pot some curd into it.

We need to make a paste so do not add more curd but just that the paste is not runny.

Apply this on the face.

Keep for 20-25 minutes and rinse off.

If you do not have orange peel powder you can try this.

Take a hand grater and some orange peel and grate it. Then use it.

Try this yoghurt remedy for fairness every day to retain the skin complexion.
7. Yoghurt and Rice Powder Scrub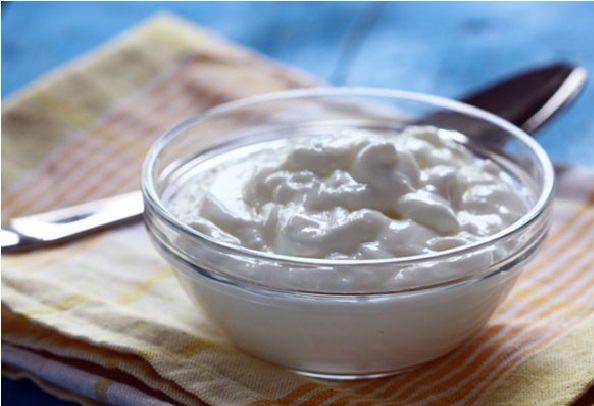 You may know that when the skin is oily it is very important to keep it clean. Else you can have blackhead, whiteheads etc. So, this recipe with yoghurt will not only lighten the skin but will exfoliate. This will smoothen the skin and remove the dead skin.
Take 1 teaspoonful of rice powder or rice flour and mix that with 1 teaspoonful of curd. Mix with a spoon or clean fingers.

Apply all over the face like a cream pack.

Then massage the skin like you are exfoliating with a face scrub.

Wash with clear water after 2-3 minutes.

This needs to be done 2-3 times in a week for good results.
Yoghurt Masks and Packs for Skin Whitening
Here are some more remedies with yoghurt for face whitening that can be tried. We would also like to recommend that you be regular with the treatments else the effects will not be much visible.
8. Yoghurt and Strawberry Whitening Mask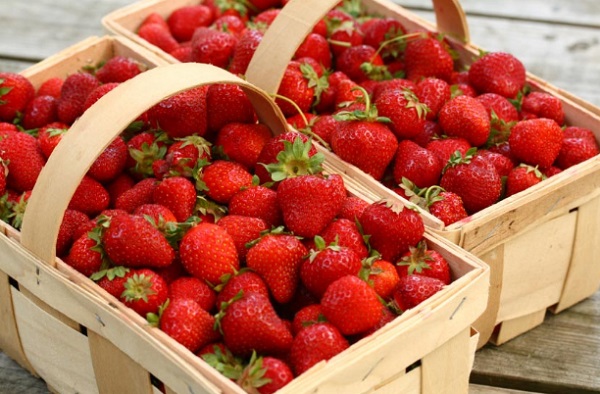 Strawberry is known to be rich in ellagic acid. This acid whitens the skin color. In fact strawberry when rubbed over the teeth also helps to whiten the teeth. Hence this yoghurt and strawberry rich face mask make the skin complexion lighter.
Grind or blend a strawberry into a pulp.

In this strawberry pulp add 1 teaspoonful of strawberry.

Mix everything nicely and apply on the face.

If you wish, you can also add some honey into this face mask.

Apply and wash after 20 minutes.

Use this thrice in a week for good effects.
9. Yoghurt and Sandalwood Pack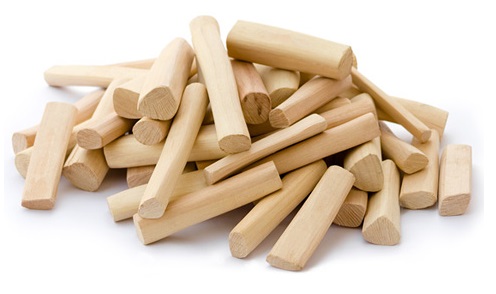 In Ayurveda, sandalwood or chandan is said to be a great ingredients that lightens the skin. So, in this pack we will be using two ingredients i.e sandalwood and yoghurt.
Mix 1 teaspoonful of sandalwood powder with ½ teaspoonful of curd.

Put more curd if the paste gets too thick.

Apply this directly on the clean face and wait for this to get dry for 25 minutes.

Clean the ace with clear water and pat dry the skin.

Use this treatment 3 times in a week.
10. Yoghurt with Cucumber mask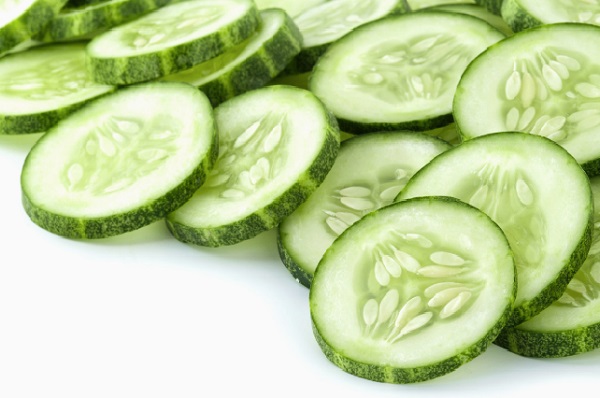 Yoghurt and cucumber are two things we use a lot in summers. They both are cooling in nature, hence they are good for oily skin and fairness. This will lighten your tan and removes the dullness faster. Moreover, this will also give relief in the sun burns.
Grate a small chunk of cucumber and in that mix 1 teaspoonful of fresh curd.

Mix and apply on the face.

Remove with normal water after 20 minutes.

Repeat this tip 3 times in a week or this can be used daily as well.

The best time to sue this is the evening when you have come from the sun and have sun tanning.
11. Yoghurt and Mint Face mask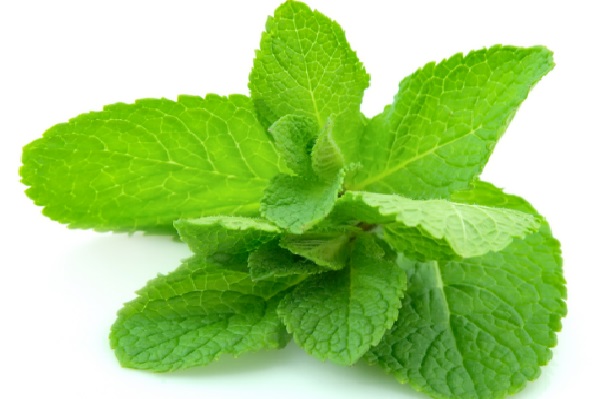 Mint is yet another skin cooling products. This will also lighten the skin complexion. It removes the red spots, rashes etc that we experience in summers.
Take 1-2 teaspoonful of curd in a bowl.

Grind or mince some mint leave so that we get a paste.

In that paste mix the curd.

Apply evenly on the face.

Leave for 30 minutes and wash off.
12. Yoghurt pack with Avocado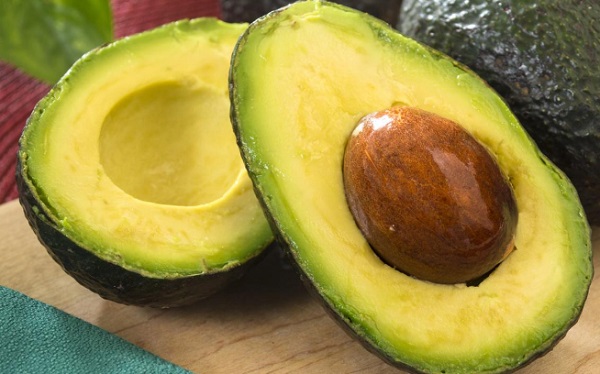 When the skin is dry and peeling then we need care. This moisturizing whitening mask will hydrate and moisturize the skin. Regular application will lighten the skin tone.
Mask a piece of avocado and stop when you get a pulp.of avocado

Mix 1 teaspoon of yoghurt and 2-3 drops of lemon juice.

Apply this pack over the skin and let this get dry for 20-25 minutes.

Rinse it off with lukewarm water.

Repeat this quick face pack everyday, if you can.

Try this pack 3 times a week.
13. Yoghurt and Egg White Face mask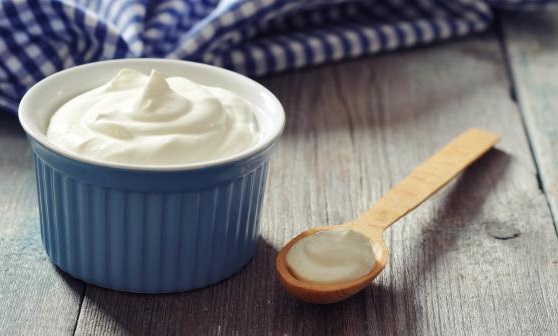 Yoghurt has lactic acid while egg white is rich in the minerals and also tightens the pores. The pores on the face can be reduced with this mask. This curd pack is good for oily face.
Take an egg and break it.

Separate the egg white from it and mix 1 teaspoonful of yoghurt in it.

Blend them well and add 2-3 drops of lemon juice in it.

Apply evenly on the face and then wash of when this gets dry.

Try this 2-3 times in a week to have a tighter skin.
14. Yoghurt and watermelon whitening pack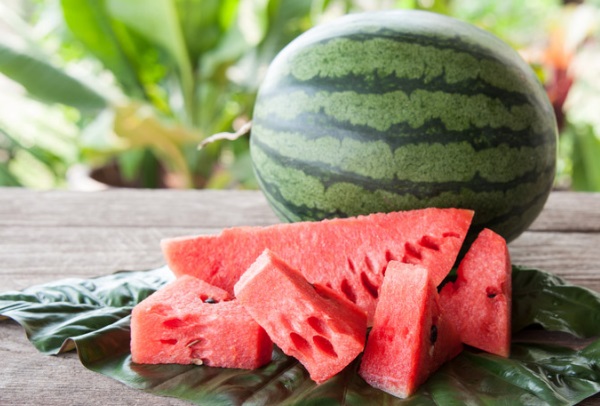 Yoghurt is a skin lightening agent. Watermelon too lightens the skin tone when used as a pack. Try this face pack with curd for skin glow and fairness. It will also lighten the pigmentation on the skin.
Take 1 teaspoonful of curd and add mashed watermelon pulp.

Mix and apply on the clean face.

Keep for 20 minutes or more

Rinse the face with plain water.
15. Yoghurt and Potato Mask for Dark Spots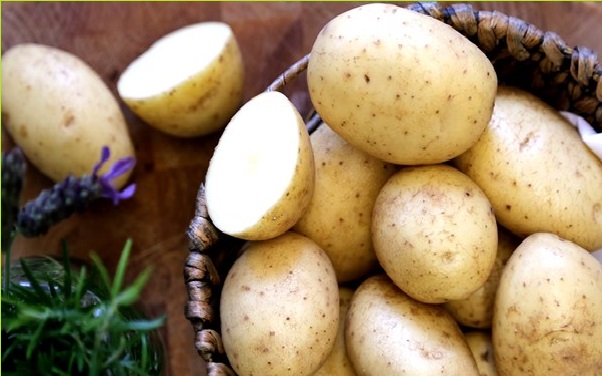 Dark spots make the skin look darker and patchy. Potato lightens the skin and reduces the dark spots. Yoghurt on the other hand is very good to cure the patches and spots on the skin.
Blend one medium sized potato to make a fine paste.

Mix potato pulp and yoghurt in equal quantities, like 1 teaspoonful each.

Mix them and apply this on the facial skin nicely.

Let it be there for 20 minutes.

Wash off with regular water.

Try this 3-4 times in a week for best results.
16. Yoghurt and Aloe Vera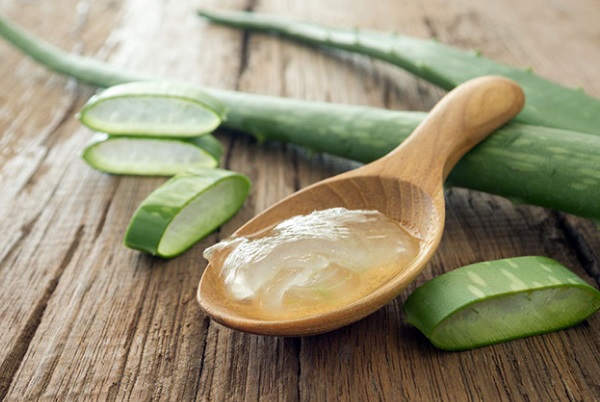 Mix freshly extracted aloe vera gel from the fresh aloe plant leaf.

Add 1 teaspoonful of yoghurt in that.

Mix well and layer evenly on the face.

Leave this for 25-30 minutes.

Rinse it with normal water.
Precautions to take while using yoghurt for Skin lightening
Never use the yoghurt that are sweetened and are flavored, else that will not give the best results but may cause the irritations and rashes.
Yoghurt is good for oily to normal skin and also for dry skin but if you feel that this is not suitable for your skin then discontinue using it.
Make sure that the face is clean and have no makeup, products etc before applying the face mask and yogurt treatments
Always rinse the face properly after using yoghurt for skin whitening masks and treatments.
Do not sue the fatty yoghurt but use the yoghurt made from fat free milk, especially when you have oily skin.
Some of the recipes should be followed everyday so, if you are using them then apply sunscreen regularly when you go out of home in sun.
So, skin whitening with yoghurt is not difficult rather is cheap, effective and safe methods. Do try these and let us know.