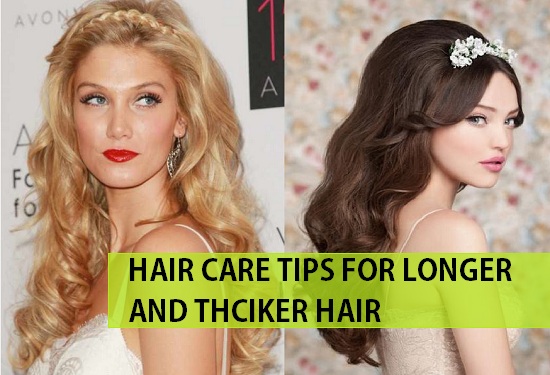 Indian Hair Care Tips for Long and Thick Hair
Long and thick hair is an important part of Indian women. Even if we try out short hairstyles still our main desire remains the same that we want to get thick hair. Long and thick hair add beauty to any women and when it comes to India, the traditional Indian women want her hair to be lustrous and very thicker.
It is a symbol for Indian women of beauty. In India, we have so many hair care secrets that we try using the traditional herbs and natural products like Shikkakai, amla (Indian Gooseberry), Brahmi, Reetha (soap nut) etc to name a few. These natural products are aptly responsible to make Indian girls hair longer and thicker. In south India, coconut hair is used extensively which is why they have beautiful thicker, longer and black hair. They also do not get grey hair/premature hair graying for a lot longer.
Indian hair care tips for thick and long hair
Here are some natural hair care tips from India for long and thick hair
1. Fenugreek seeds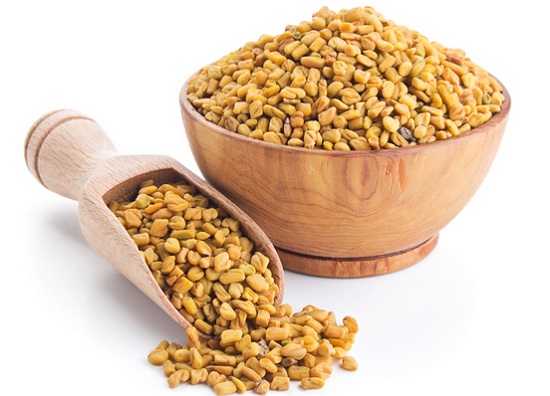 Fenugreek seeds make hair thicker and boosts the growth of the hair. These Fenugreek seeds also known as methi dana makes hair strands thicker thus very beneficial for the thinning hair. You will have to soak half cup of fenugreek seeds in one cup of water at night. Keep this to get swollen with the water overnight. The next day, take the seeds and grind them. You can use a mixer grinder for that. Now apply this paste of methi dana on the scalp and hair. Leave this has a hair pack for 45 minutes then wash with water. You can also grind the methi dana in a powder form and then keep that with you. Use this by mixing with some water and apply. This way you will not have to grind it every time you do this hair herbal treatment.
2. Shikkakai
Shikkakai cleanses the scalp. It will promote the hair thickness and also shows good results in making the hair longer. You will need shikkakai powder for that. You can put the shikkakai in the grinder and make the powder. Keep this shikkakai powder in an air tight jar or container and use when you want. Well the ideal frequency to do shikkakai treatment to make hair thicker and longer is 2 times in a week.
So, what you need to do with this? You will have to make a paste of shikkakai with amla juice or water. If you have dandruff then you can also use curd instead of water. Apply this paste on the scalp, hair and make a bun. Men too can try this. Keep this for 60 minutes then wash the hair with normal water. You will not need the shampoo and shikkakai is a natural hair cleanser as well.
3. Coconut Oil
Coconut oil is the best when it comes to getting longer and thicker hair with homemade treatments. Apply warm coconut oil mixed with some amla juice 3 times in a week. You can do the massaging which we call as champi as well. Keep this overnight then shampoo the hair. It will be good if you use the mild shampoos with herbal ingredients. But beware of the shampoo which has herbal stuffs but lots of harmful chemicals as well which the companies will hide. Shampoos from Khadi, patanjali, VLCC are good.
4. Amla Juice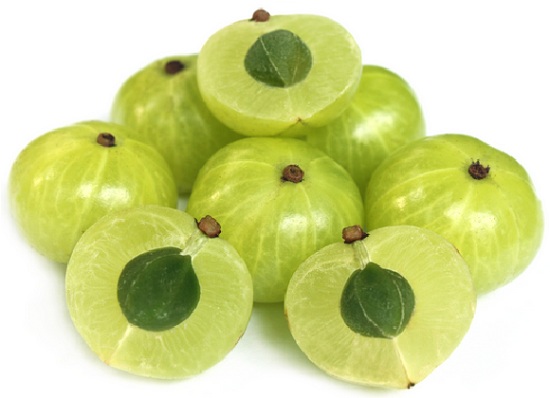 Amla juice is full on nutrients and antioxidants. Amla juice is also known to be the richest source of Vitamin C. Vitamin C aids in the improvement of hair texture, hair growth and cures against the hair fall. Take amla juice and apply that on the scalp and the hair. Keep this for 60 minutes. Then wash the hair with plain water. This will also make the hair shinier. You can also drink a cup of amla juice to keep your hair healthy and to promote the hair growth.
5. Curry leaves
Curry leaves remedy is my favorite for making the hair thick and longer. Curry leaves have several substances that will promote the hair growth and hair will grow longer. A lot of us face this stagnant growth after the hair reaches a certain length. There too ingredients that I have mentioned above and curry leaves will show good results. To use curry leaves, you have to take some curry leaves and grin them with water. Apply that paste on the hair and scalp. Wait for 1 hour then wash. Or you can let the curry leaves get dry and then grind them to get powder of those curry leaves. Add half teaspoonful of this powder in 2 teaspoonful of coconut oil. Apply on the scalp. Massage and wash the next day. Curry leaves or kadi patta are great herbal remedy for all hair care problems.

Some more Indian hair care tips
Applying coconut oil at night is beneficial for beautiful hair
Use shampoos which are enriched with the natural ingredients like reetha, shikkakai, amla etc.
Apply paste of Brahmi on the hair to get stronger and longer hair
Use olive oil and almond oil in equal amounts and massage the scalp at night. This improves the hair shine and texture. It will also boost the growth of the hair strands
Apply bottle gourd juice on the hair then wash off. It gives shone and strength
Use papaya juice once in a week to get lustrous hair. You will need to leave the papaya juice just for 30 minutes.
For oily scalp and hair, try massaging with lemon juice and apple cider vinegar. This will leave the scalp squeaky clean.
Use paste of besan to wash the hair. It is a natural cleansing of hair without using chemical.
Hair care tips for summers in India
These were the Indian hair care tips that will surely make hair thicker and help them grow longer.