Indian Vegetarian Diet Plan for Weight Loss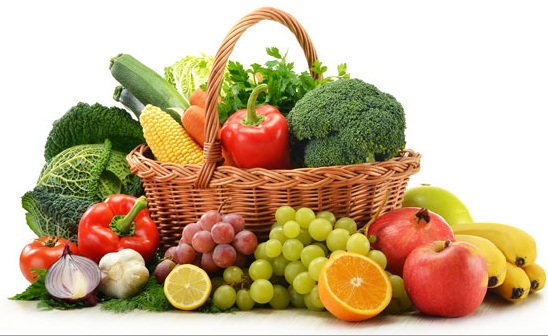 Your diet plan depends on so many factors like the age, gender, lifestyle etc and when you are vegetarian then the diet plan greatly differs from someone who is a non vegetarian. So, if you are thinking of creating an Indian vegetarian diet plan the let us tell you than everyone's body need is different as per their lifestyle and gender as we said. The ideal diet plan for loose weight should include the food that has low calorie count but high in fibers thus in this way you are not starving yourself up but just reducing the daily calorie intake. The high fibrous food items makes you feel full and you won't eat too much. At the same time, these fibrous food will keep your gut clean. Do you know that the immunity strength depends on the condition of your digestive system. Yes, it does therefore, you will be getting 3 benefits, first great skin and hair, then great health and lastly but not the least, weight loss.
Here we have shared a general diet plan for vegetarian that you may follow:
Indian Vegetarian Diet Plan for Weight Loss in 3 Week
1. Morning diet Plan

Start your day by drinking a glass of warm water with a lemon juice squeezed in it. This helps to cut down fat and cleanses the colon.
For for the beverages, take either green tea or black coffee.
Breakfast
One glass of vegetable juice. Any vegetable like cabbage, carrot, cucumber etc.
A cup of brown rice with one cup of boiled vegetables.
Or you can have one bowl of oatmeal and one bowl of brown rice along with the vegetable juice.
Mid morning snacks
For that you can have sprouts or handful of almonds, or even handful of peanuts.
2. Lunch Diet plan

For the lunch time, You can take 1 small bowl of brown rice + 2 chapatis with 1 small bowl of dal (lentils) + ½ cup of other vegetable + 1 cup of salads and a cup of raita.
If you are already full then that fine. You can decrease the amount of rice or the roti the next day but the other things like dal, raita and salads should be consumed completely or if you still feel hungry even after eating that you can have some vegetable soup.
Evening snacks
For the evening snacks you can have either a small bowl of soup, lassi or even some nuts like almond, peanuts etc.
3. Dinner diet plan

For the dinner one can have 2 chapattis, 1 bowl of vegetables, 1 bowl of dal, salads and some soup at the starting. Brown rice can be there when you wish to cut down on rotis.
Just a tip for the rotis, you can use the wheat flour mixed with other whole grain flours like ragi, bajra etc. this will be highly beneficial in reducing cholesterol and for weight loss.