Is the Keratin Treatment good to reduce frizzy hair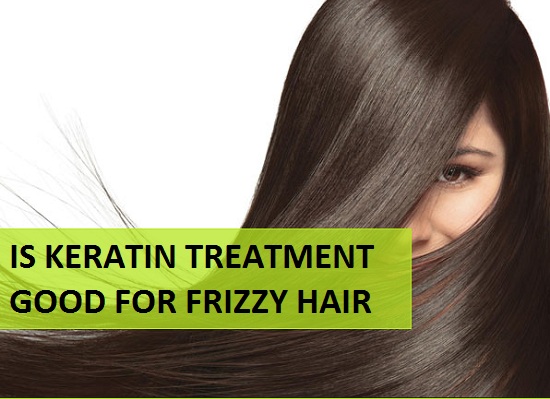 Our hair apparently is the most important part of our beauty no matter how beautiful the facial features are but if the hair is not beautiful then that may pinch. These days the keratin treatments are getting quite popular. But why keratin treatment is popular that in spite of it being little expensive women would love to go for it? Actually keratin treatments help make the hair manageable, smoother and ensures radiant shinier locks. Some of us are already blessed with such beautiful hair but there are some women who have got dry, curly frizzy hair which is hard to manage and looks unmanageable, so for them keratin treatment can be a savior.
How keratin treatment is done
The keratin treatment starts with the clean hair. So, first of all client's hair is washed and blow dried. After that the smoothing lotion or concentrate is applied on the hair with the help of combs and other instruments so that the solution gets even applied throughout the hair. Then, it is left to be absorbed by the hair for 20- 25 minutes. After that hair is blow dried and using the flat iron the concentrate that they have applied is kind of pressed during the straightening. This process actually seals in that proteinaceous concentrate that was being applied o the hair. This can take up to 90 minutes approximately. Then the hair is advised to stay without any hair product or accessories for 2-3 days. This treatment lasts for about 3 months and the cost depends on the client's hair length just like the rebonding cost is estimated.
Benefits of keratin treatment
This keratin treatment can make the frizzy hair manageable and softer.
The proteins that have been sealed into the hair will make the hair to get less tangles post the hair washing.
The hair has a subtle shine due to the refined new layer over them.
It makes the hair look salon styled even if you have just blow dried them.
In total this actually makes a huge improvement in the quality of the hair. If your hair is very curly then the curls can be less frizzy and dry, they will be more relaxed and softer unlike extremely frizzy that one can expect from naturally curly hair.
Who should go for keratin treatment
Women who have got very frizzy dry hair or the hair that is extremely curly and have a rough cuticle which makes them looks unmanageable. So, if you have really dry, rough frizzy hair then keratin treatment can be tried but they are not that inexpensive. The major salons can charge even more so you should choose wisely for that. But don't get the keratin treatment done from a salon where the treatment is cheaper but they do not know completely about the procedure as the process doesn't harm the hair but with hair we should not take chances.