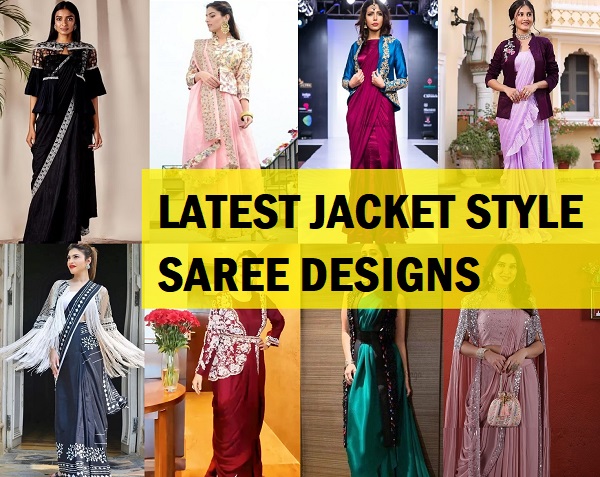 Jacket style sarees are quite popular at present. Sarees have evolved a lot in the past few decades. And the best thing is that there is so much to experimental with the traditional saree. Whether it is the saree draping technique, using accessories with the sarees or the different fabrics of the sarees. This beautiful clothing for Indian women is simply awesome an amazing. There is so much that one can do with a traditional saree. Here we have compiled this catalogue where you will find the latest jacket style Saree designs.
Latest Fashionable Jacket Saree Styles For Women
1.  Tissue Silk Jacket Saree Style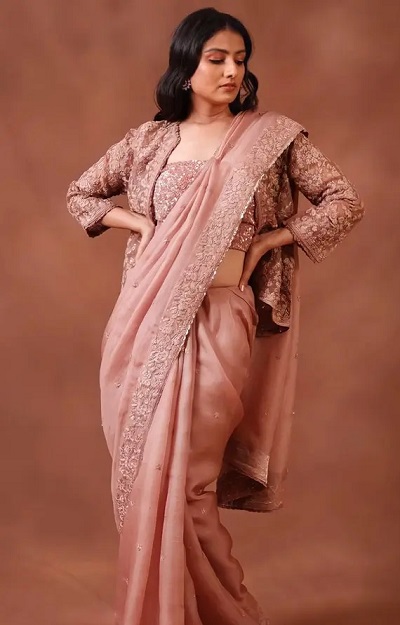 This is a beautiful saree in the tissue Silk fabric with thread work and embroidery. The saree is simply amazing and very classy looking. It has a net fabric which is heavily embroidered. The short jacket that reaches just below the waist line. It is indeed a highly trendy and fashionable saree for the weddings and parties.
2. Long Jacket Style Saree For Women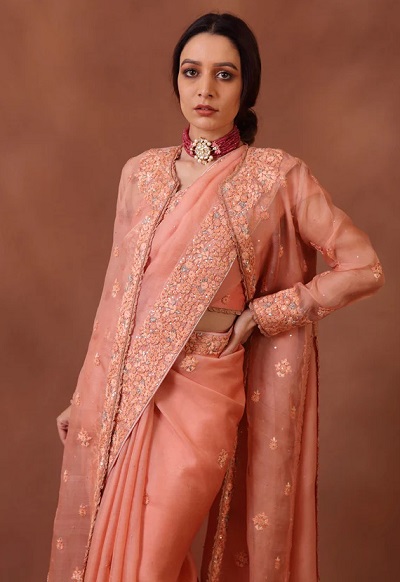 The peach pink saree in tissue Silk fabric is simply on another level, when it comes to the classiness and luxury. It has a long jacket in the same fabric and similar matching embroidery. The embroidery is so beautiful that it is astounding. The delicate and decent thread work with some contrasting colored floral pattern. It is definitely a saree that one can try for the Indian weddings and festivals.
3. Brocade Long Jacket For Sarees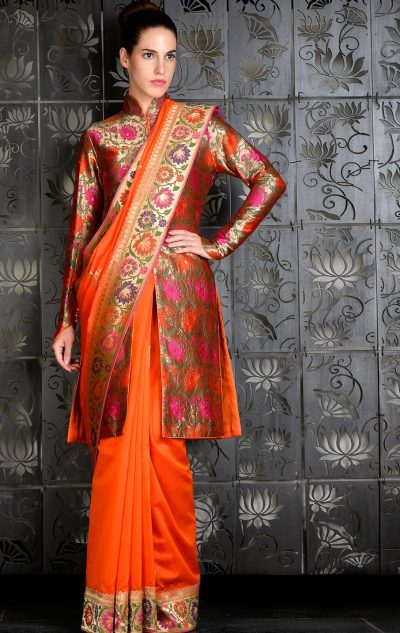 A brocade jacket is indeed quiet classy looking. The saree in silk fabric has a thick border with the Banarasi silk broker fabric. A matching jacket that reaches the knees is also added to further enhance this overall style. The jacket has a Mandarin stand collar that makes it quite formal looking.
4. Georgette Sequin Saree Jacket Pattern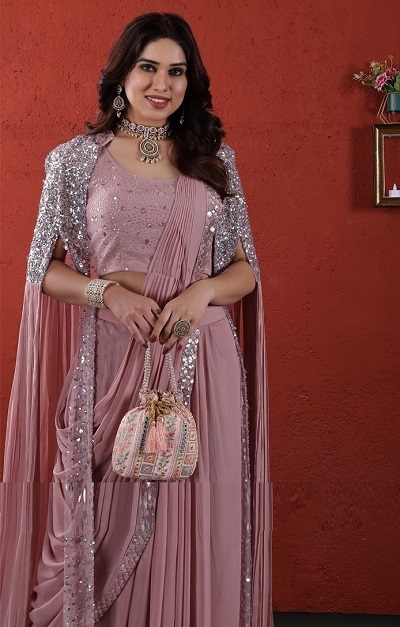 This saree is actually a readymade saree with tripping already done with the stitching. If you would like to ditch your traditional style for this new and contemporary looking saree look then definitely it can be tried.
5. One Sleeve Jacket saree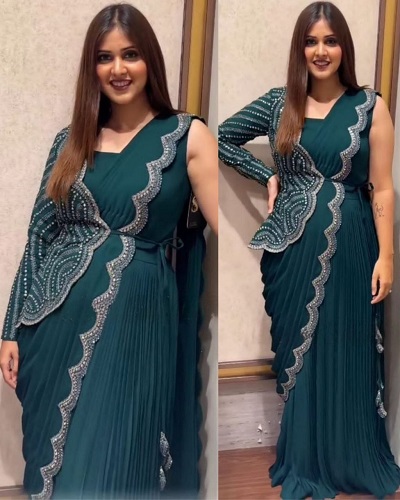 This is a beautiful style wherein there is only one sleeve of the jacket and the saree is already a readymade saree. This is quite an innovative kind of jacket style saree that we have seen.
6. Jacket Style Red Saree For Women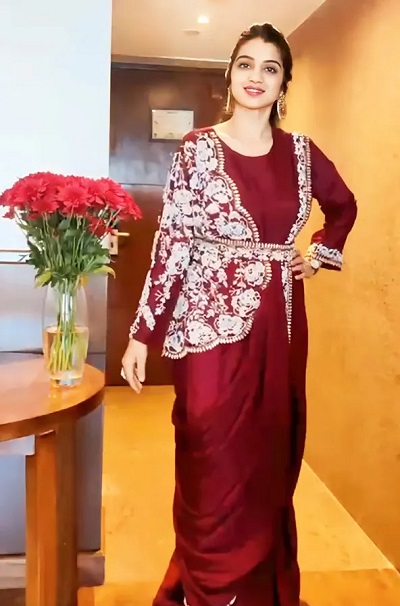 This is a gorgeous jacket style saree that looks beautiful. This actually makes this saree appropriate for the Indian functions.
7. Fringe Jacket For Cotton Silk Saree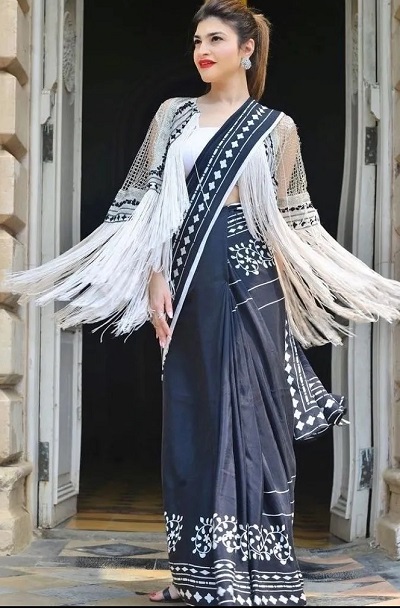 The Cotton silk sarees are quite popular and they indeed are very comfortable to wear. This racket has a fringe and tasseled jacket which has been made with a loose match like cloth.
8. Satin Blazer Style Jacket Saree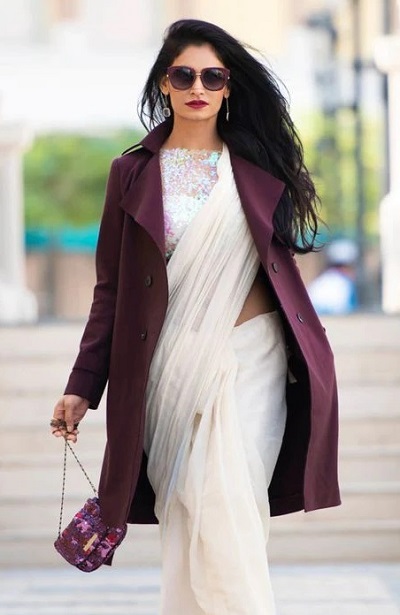 This saree in white Muslim fabric is beautiful and serene. It has a very heavily embroidered net sequin studded blouse with a satin fabric long coat. This is ideal for the winter functions where you would like to stay warm and keep yourself stylish.
9. Readymade Jacket Saree For Women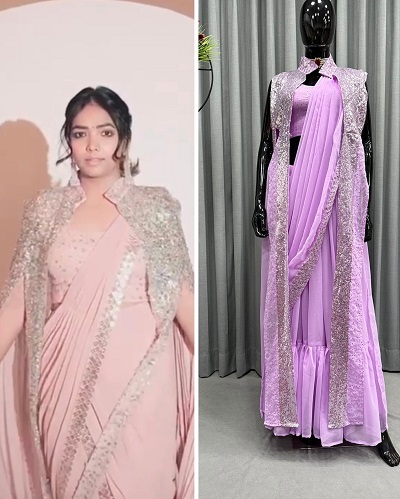 The readymade sarees are quite popular amongst the younger women because they are easy to wear and you do not have to drape them every time you wish to wear them. In fact, the readymade sarees are easier to wear and you do not have to worry about the draping going wrong while you dance or do some activities.
10. Sequin Studded Long Jacket Saree Pattern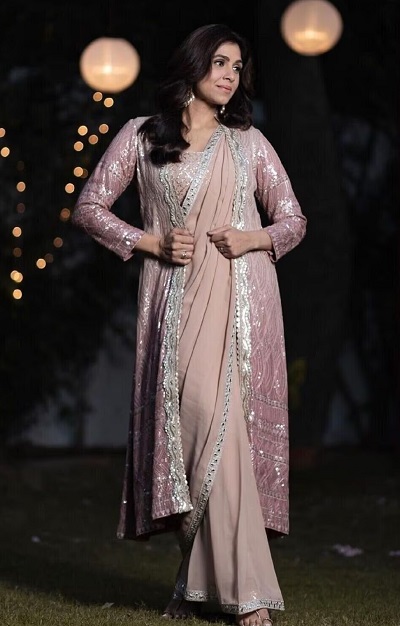 Sequins are beautiful and they indeed make any dress look party ready. This required jacket is simply stunning. The use of the pink and silver sequence makes the saree not just astonishingly beautiful but classy. The light Salmon peach color saree has matching and the blouse. This is a Cocktail function appropriate saree for women who would like to stay stylish.
11. Short Blazer Style Ruffle Saree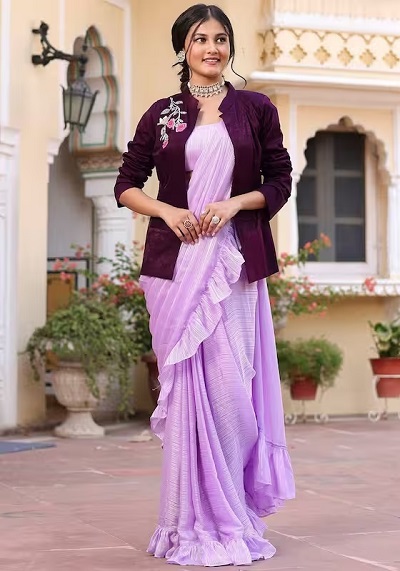 12. Cape Jacket Saree Pattern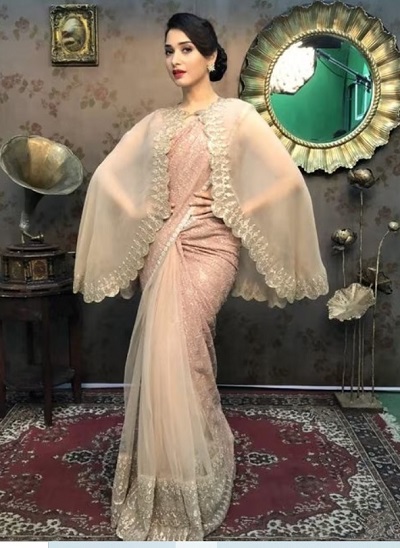 13. White Red Carpet Style Jacket Saree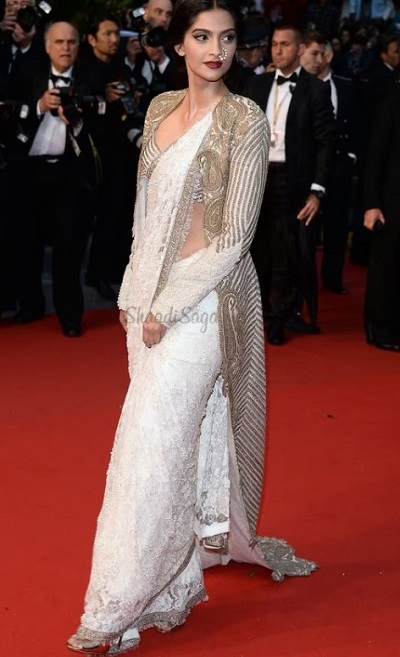 14. Satin Cream Gold Jacket Saree Pattern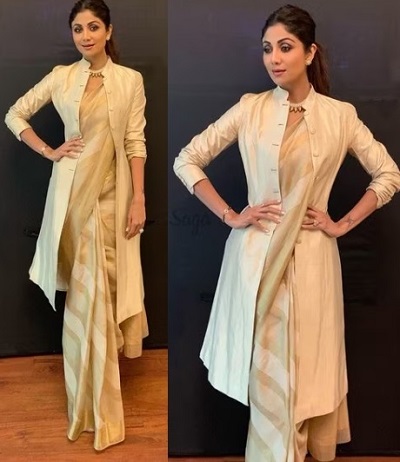 15. Lace Fabric Sari With Jacket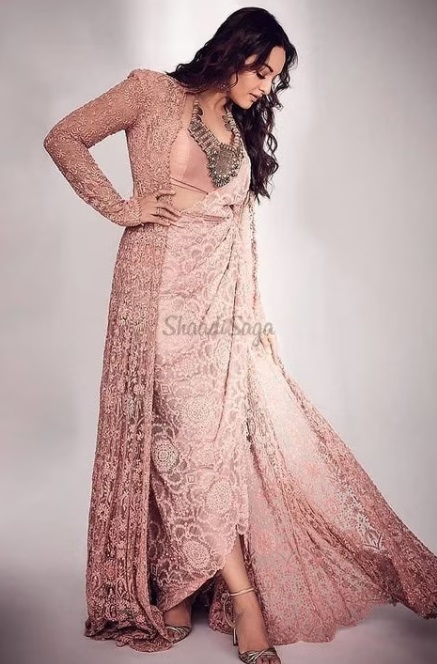 16. Sleeveless Long Jacket Saree With Satin Saree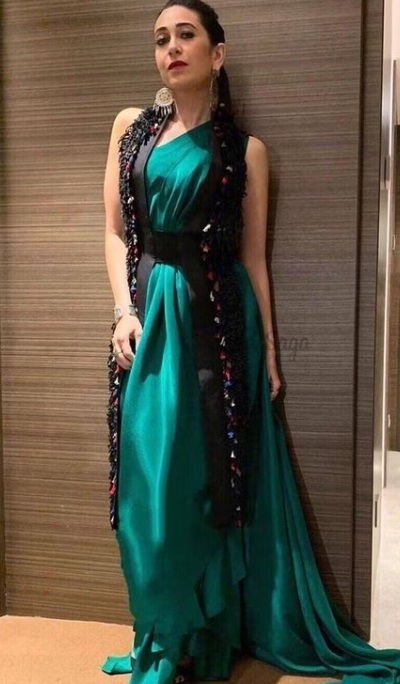 17. Batwing Sleeves Jacket Satin Saree
18. Circular Cape Style Cotton Silk Saree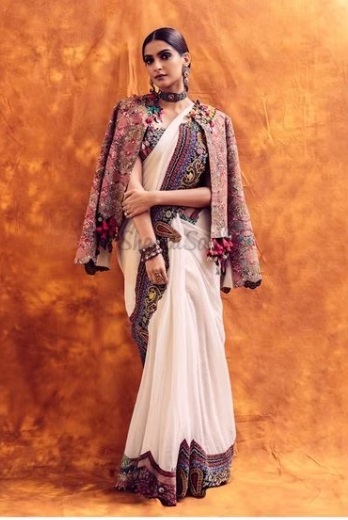 19. Embroidered Peplum Jacket With Satin Saree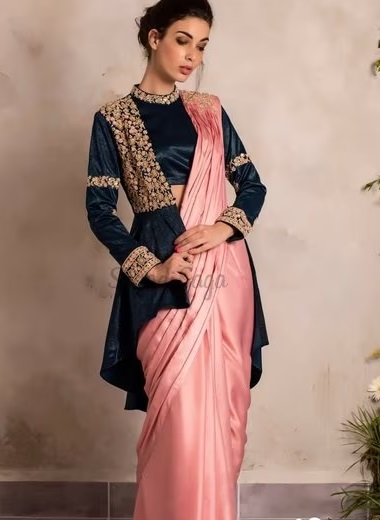 20. Velvet Blue Frock Style Jacket Saree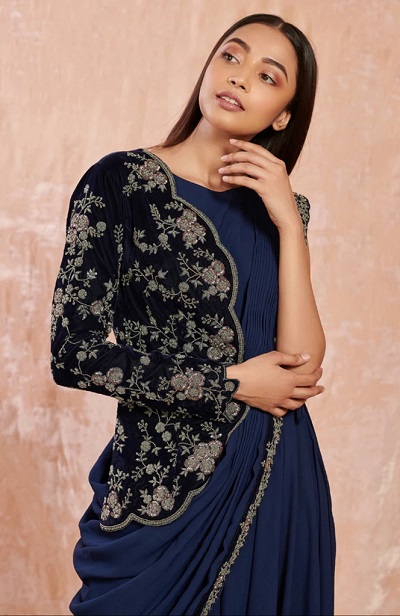 21. Lace Fabric Long Floor Length Jacket Saree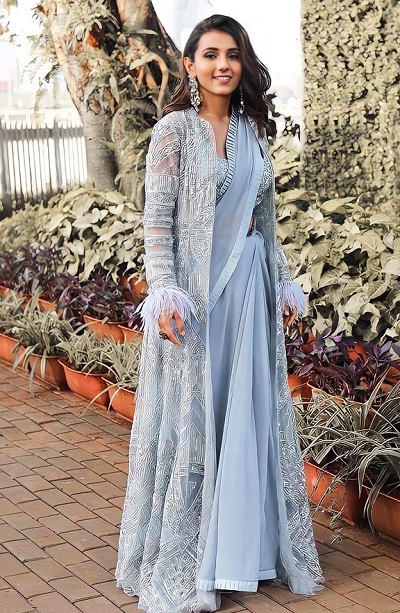 22. Short Satin Embroidered Jacket With Saree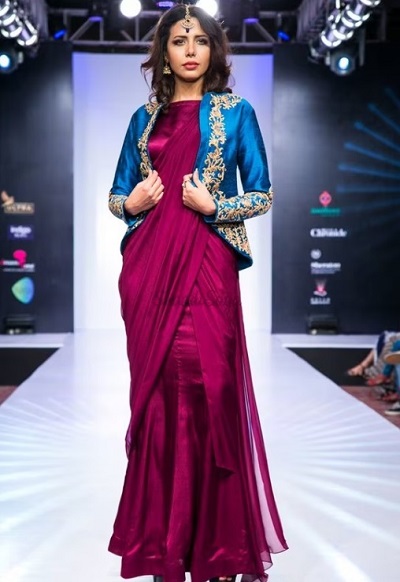 23. Party Wear Saree With Lace Jacket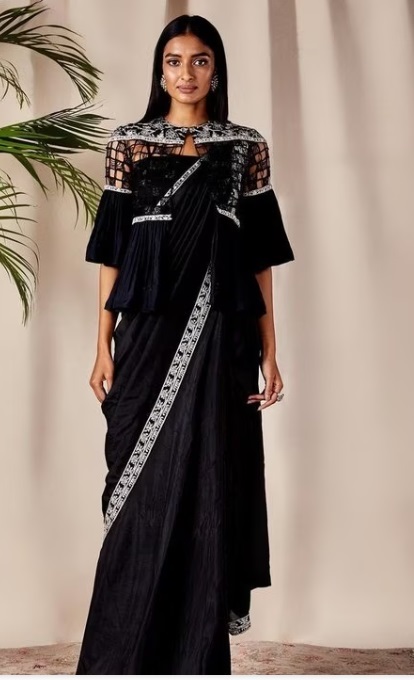 24. Heavy Bridal Saree With Peplum Jacket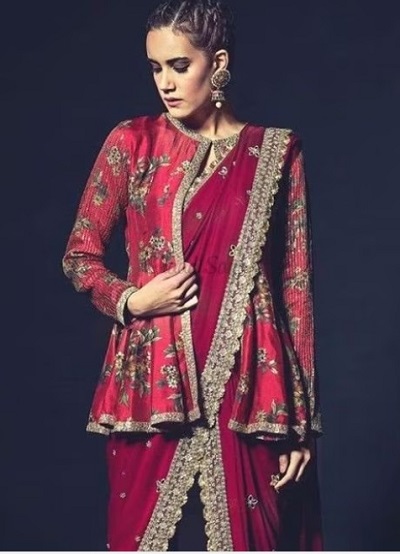 25. Satin Saree With Printed Bomber Jacket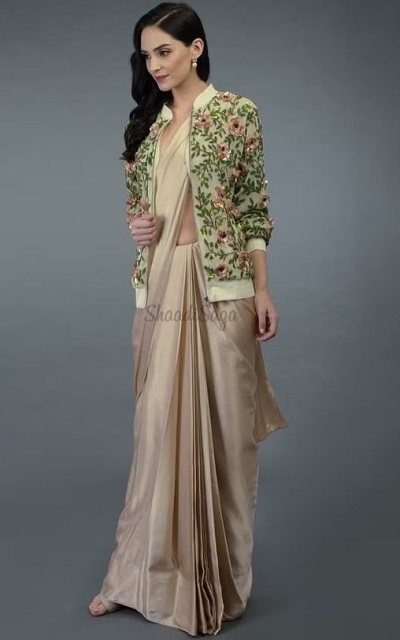 26. Beautiful Yellow Embroidered Saree With Embroidery Jacket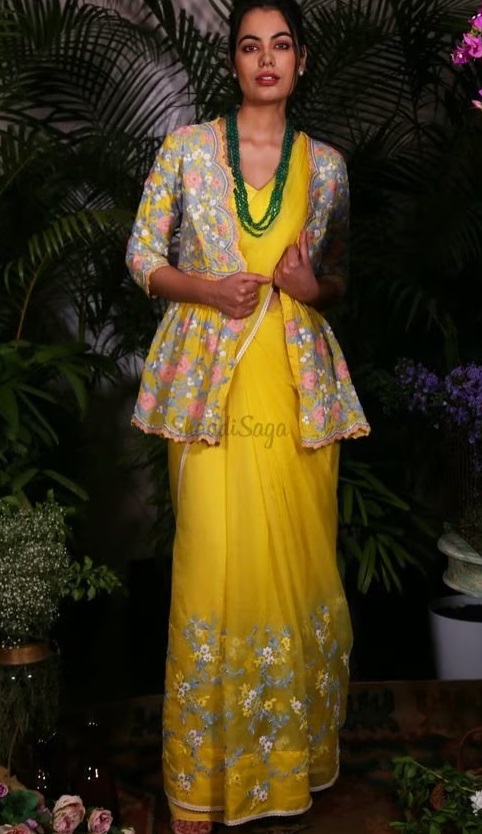 27. Bridal Embroidered Saree With Heavy Jacket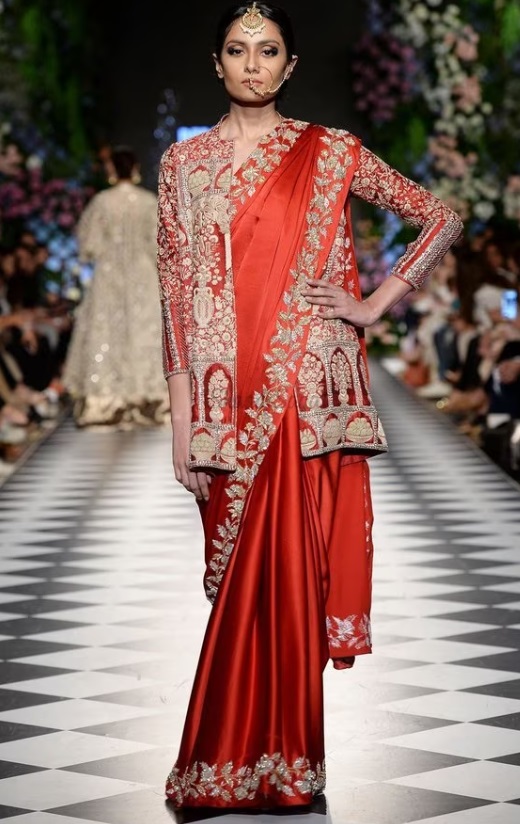 28. Stylish Pink Printed Saree With Printed Long Blouse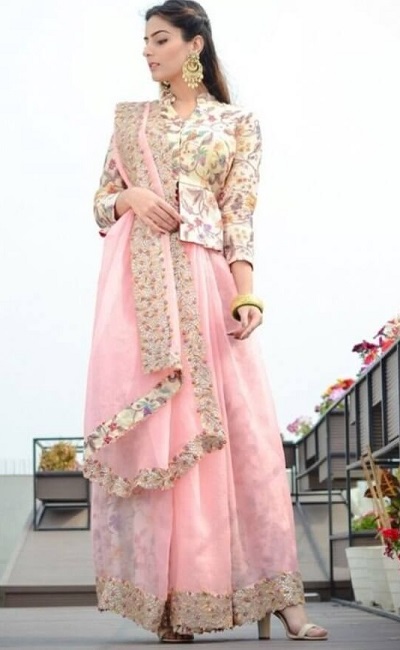 29. Long Net Jacket And Lehenga Saree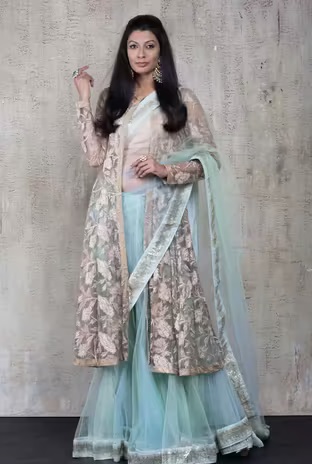 30. Satin Red Saree With Golden Jacket
31. Net Embroidered Long Jacket Satin Wine Saree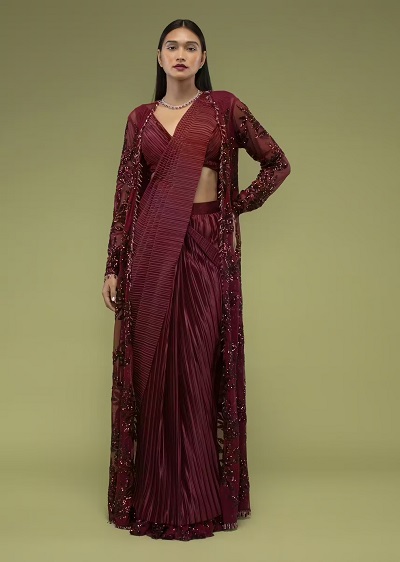 32. Jacket Stylish Tissue Saree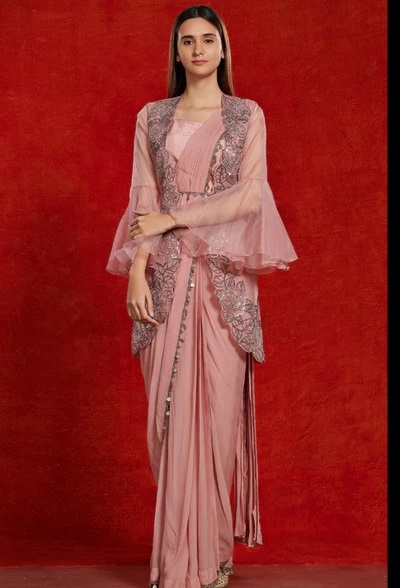 33. Party Wear Heavy Embroidered Jacket Style Saree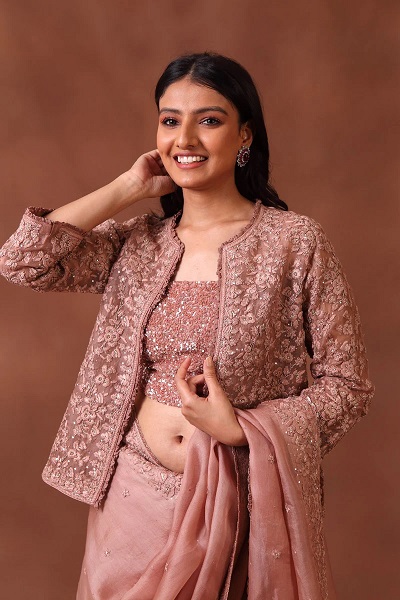 34. Circular Cape Feather Jacket Saree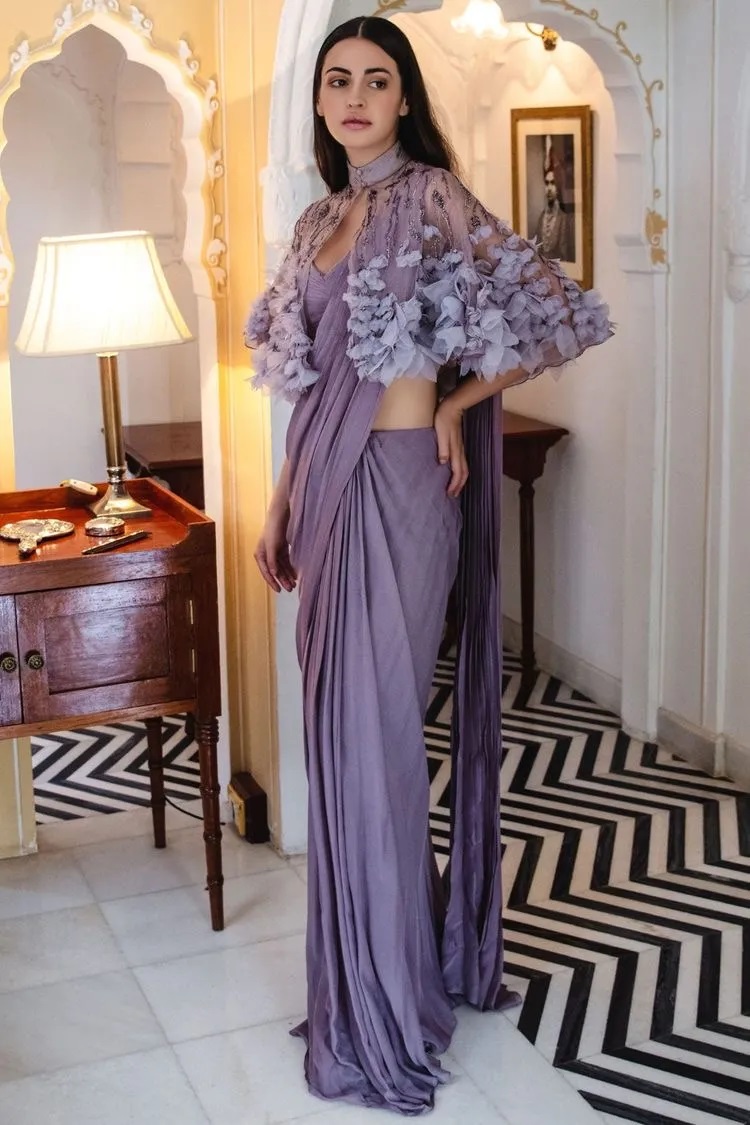 35. Cotton Saree With Satin Jacket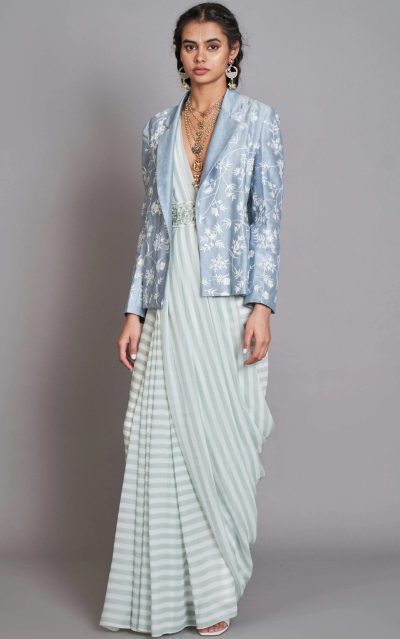 36. Satin Simple Saree With Velvet Blue Jacket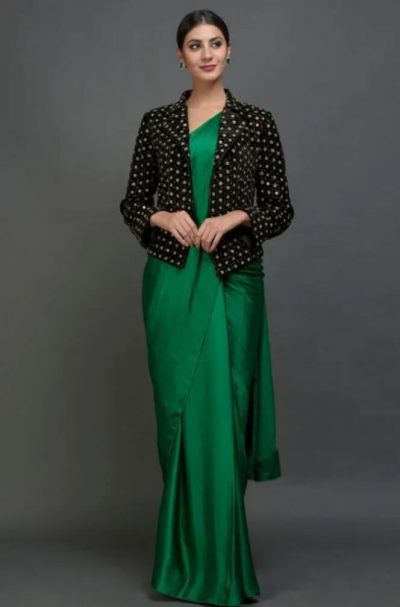 37. Printed Short Blazer Simple Saree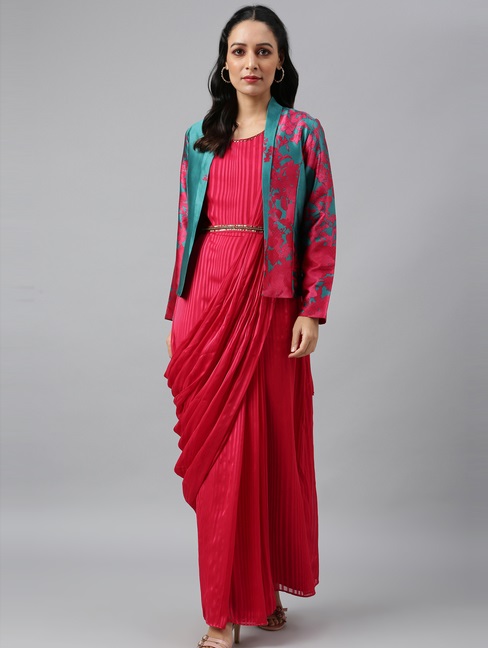 38. Matching Jacket Party Wear Embroidered Saree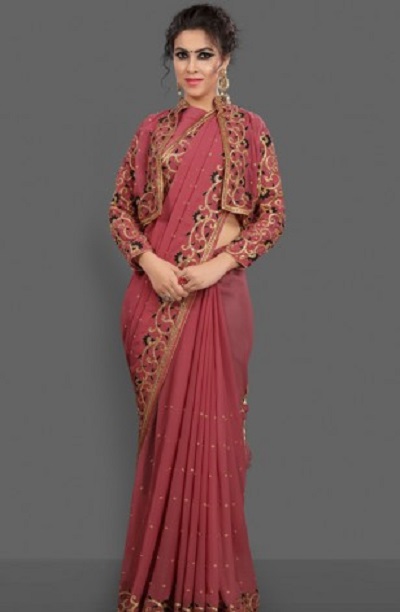 39. Bollywood Style Long Jacket Style Saree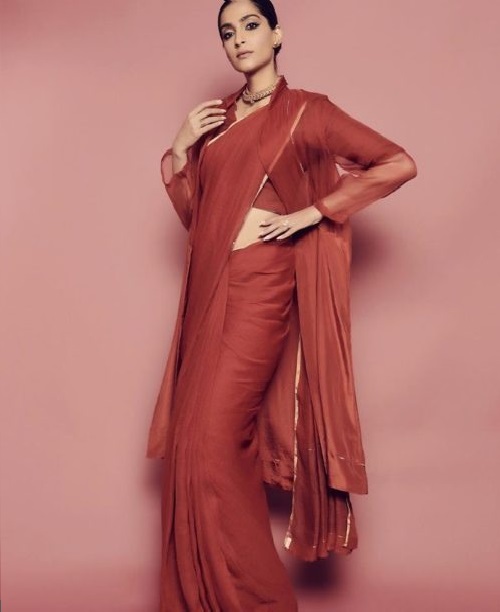 40. Cotton Saree With Smart Fit Blazer And Belt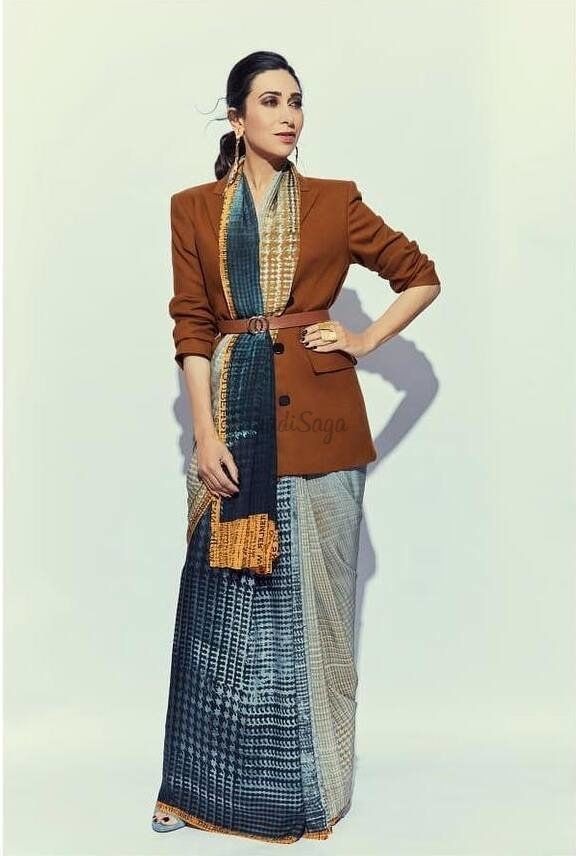 These were the beautiful jacket style sarees for women. These can definitely amp up your style quotient and also make you look beautiful and stunning at every function.