Jaqueline Fernandes beauty secrets, diet and fitness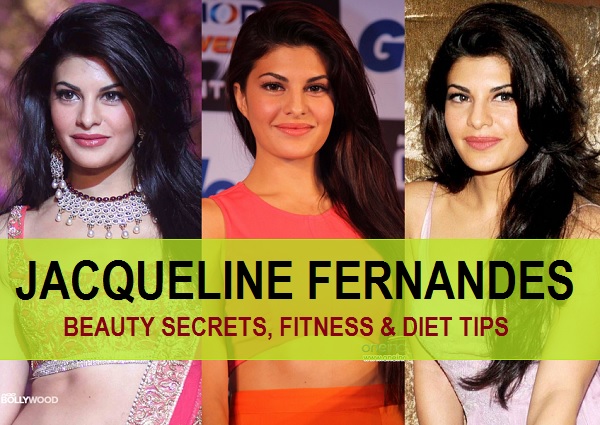 Are you a fan of Jaqueline Fernandes ? This Sri Lankan beauty was actual Miss Sri Lanka 2006 and has joined bollywood soon after that. She is glamorous and popular ever since she had done Houseful and Kick. Kick with Salman khan was a good career opportunity for Jaqueline. Her gorgeous skin and fit body is liked by a lot of young women who also think of her as their inspiration. In this post we will talk about Jaqueline Fernandes and her  beauty secrets. She has shared few beauty tips and secrets about her flawless skin and hair in an interview. Let's get inspired by them.
Jaqueline Fernandes Skin care secrets and tips
Jaqueline Fernandes was prone to acne earlier as a teenager and had a bout of acne ever now and then. She says cosmetics were of no use. The change in her diet changed her skin and helped her lot in gaining gorgeous skin and body. We couldn't agree more good diet affects skin and hair positively.
She believes what you are what you eat. She says this out of her experience. She says she completely stopped junk food and sugar. She reduced carbohydrates intake and started eating nutritious food. She ate more veggies, fruits, nuts (as snacks) and fish.  This diet soon made her skin glow. And she was happy about it.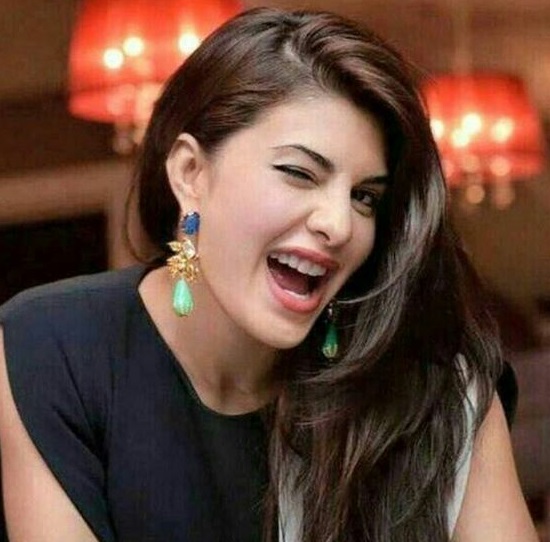 Jaqueline Fernandes skin care routine
Jaqueline tells that she loves to cleanse her skin. She cannot any trace of dirty or chemical based thing (make-up) on her skin for much time. So she just cleans until she sees last patch of dirt or make-up gone.
Also she does toning and moisturizing regularly to supplement her skin. Moisturizing keeps skin hydrated. Mositurization helps to make the skin look fresh and dewy. She would moisture the skin as soon as she comes out of the shower. You too can take this quick beauty tip from her to keep your skin younger looking for a long time, as this actually prevents aging of cells faster.
Jaqueline Fernandes diet tips and plan
She says she takes lot of care about the diet.

Jaqueline eats grilled fish, fruits, steamed vegetables and nuts.

She also prefers green tea rather than tea or coffee.

And avoids sugar completely. Just for general knowledge I want to tell you that sugar present in food (veggies, fruits, rice etc) we take is more than enough for our body.

She loves doing yoga. She hates those big gym plans and exercise. She is very particular about her yoga routine.

Yes, if she misses or skips it she swaps to some cardio and weight training to break out some sweat. She says sweat is good for skin and healthy body as all the toxins come out and refresh skin and bring life to old dead skin.
She had followed many diet plans. The popular ones too but soon realized that these plans were just short cuts to lose weight and soon saw regain in weight. She felt these were the temporary tactics and soon changed to healthy diet and food intake. She says the food we love contain so much sodium which is not good for her professional look. So she cut high sodium intake. Sodium is also related to high blood pressure hence she keeps it low.
She have cut sugar from her diet and incorporated low crabs, proteins and fats in her meal. For beverages she dwells on green tea rather than tea or coffee. She munches seeds and nuts to satiate the small huger breaks.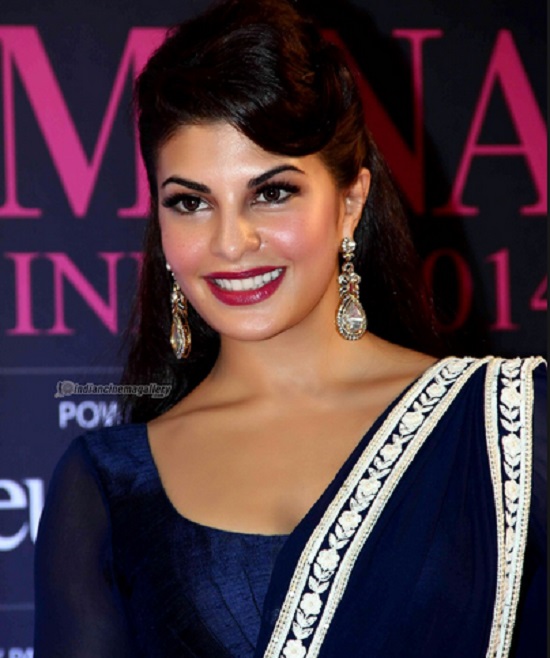 Finally she suggests eating wholesome food and sleeping enough so that you gain optimum benefit.
Jaqueline Fernandes Beauty tips
Jaqueline says use correct products for your selves. Know what you skin wants. Wrong products can lead to skin problems and unhealthy skin.

She says never put your make-up on for more time unless it is necessary as they might clog the pores. Cleanse and tone your skin so that they can take enough oxygen and give a radiant shine.

She says choose right shampoo and conditioner. Never leave your hair dirty. She uses hair masks ones a week for hair nourishment. Never wash hair daily as they might remove natural oils. Natural oils are essential for scalp and healthy hair.

She suggests using minimal cosmetics it ruins the skin texture and tone. She suggests using cosmetics that are alcohol free. Moreover, she stresses on the application of the products which are not full of checicals and are safe for the skin.

She concentrates on nutritional diet. And suggests the same to all. So friends turn on to fresh homemade healthy food. This actually helps to keep her gut clean and skin flawless.
Written By Khyati Mahajan