Written by Ratna Balani
Kangana Ranaut Beauty secrets, Diet and Fitness tips
The national award winner 'Kangana Ranaut' is the queen of Bollywood. Passion for acting and modeling led her career to the sky. This hot diva is full of vitality and positive vibes. Going from a middle class family, Kangana has a big story behind her success. The never die spirit, focus, hard work and will power made her the top actress of Indian film industry. Kangana Ranaut received no support before entering into a dynamic industry, her family hadn't supported her desire and passion but she was living it from indoors.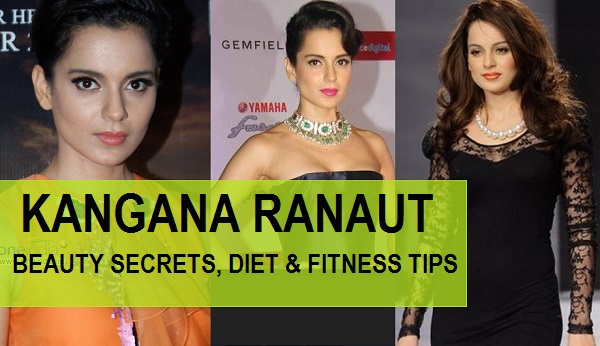 Kangana is among the most naturally beautiful actresses of Bollywood. She has a warm skin color with pigments. According to Kangana "beauty is endless and can be enhanced with various  means".
Agreeing to her statement I would like to share Kangana's beauty mantras and tips:
Kangana Ranaut Beauty secrets and tips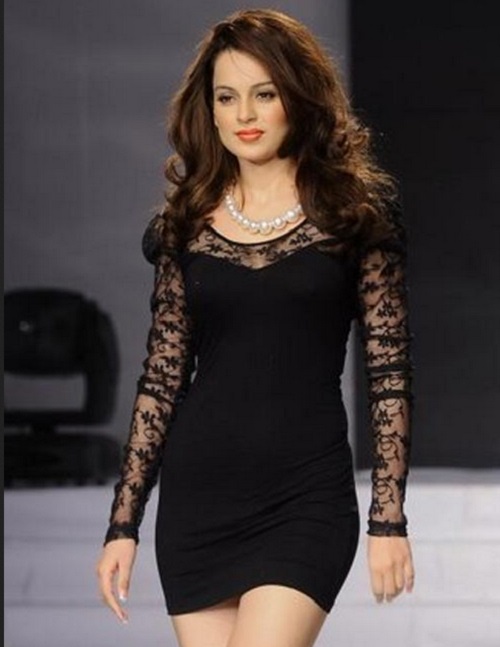 Kangana has a sensitive and very fair skin. Her skin care routine comprises of cleansing, scrubbing, toning and moisturizing. She completes her beauty care with regular face clean ups once in a month. She takes out her makeup properly every time.

She can't step out without blush and lip balms. Her favorite makeup brands are MAC for base makeup, Chanel, Armani for lipsticks and lip balms, Incult Bronzers and Bobby Brown eye colors. In anyways, Kangana is blessed with high and chiseled cheek bones which makes her face look sharp. So, the blushes look great on her face and complexion.

She likes to wear neutral and light makeup for the day and classy bold for the night.

Kangana has been spotted wearing red's and pink shades in lipsticks at various award nights and promotions, even though neutral lipcolors suit her as well. She look fabulous when she applies those neutral glossy balmy shades.

Hair care routine: Kangana follows a proper hair routine for her curly and bouncy hairs.
She takes deep conditioning, hair treatment thrice in a week. She uses a good hair protectant for her curly manes to reduce frizz and increase shine. See: Hair care tips for curly hair

Kangana Ranaut's fitness tips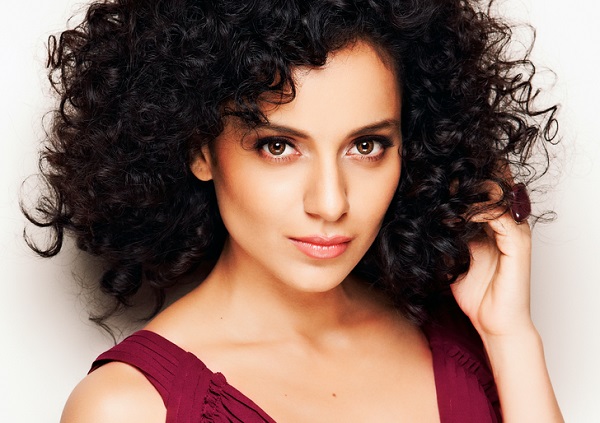 This outstanding actress maintains her body and health from her first debut in Bollywood. She is lean and slim since childhood. Her sexy and toned body is the outcome of constant physical workout sessions and gym.
She does push ups, Squads, lunges 10 sets, 10 reps.

Her regular workout sessions include yoga and meditation for the toned figure and relaxed mind.

Weight training and muscle gain training once in a week to strengthen the bone and muscles.

Peripheral and Heart training to stimulate blood circulation and oxygen supply in the body.

Abdominal exercises and running once in a week

Kangana workouts for 5 days in a week which keep her slim and fit

Her figure is also one of the best bodies in the Bollywood and for that she definitely works hard. This is clearly visible when she wears short clothes or even gowns, sarees etc where her perfectly tone curves are visible.
Kangana Ranaut Diet plan Revealed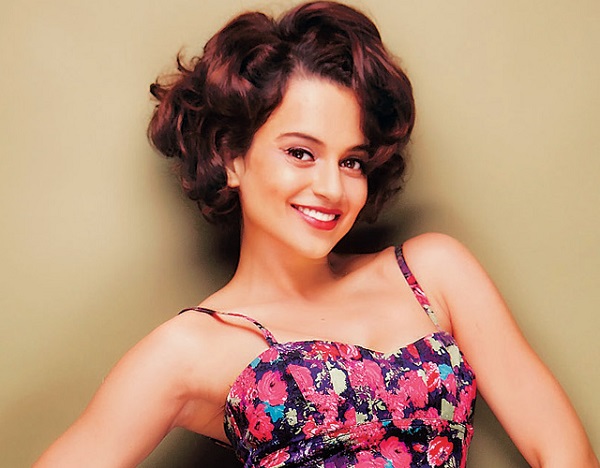 The secret behind her beauty is not only her fitness, but also a right diet that maintains her health. She follows a light but rigid diet plan to improve her overall health of mind and body. She follows a high protein rich diet.
At breakfast: Kangana takes oatmeal and porridge in her breakfast. This is also considered as the breakfast to keep your heart and body fit. Both porridge and oatmeal are whole grains that helps to boost metabolism and also aids in weight control.
Mid-time snack: Kangana like to drinks a protein shake or juices at pre-lunch. This also fulfills the protein requirement of the body and juices gives a boost of vital vitamins.
At Lunch: she eats daal, 2 chappatis, boiled veggies, legumes and some curd occasionally.
Evening time: 1 cup of green tea
Evening snack: Seasonal fruits, salad, nuts which are good for health and gives the fibres to the body which maintains a good digestive system.
Dinner: she intakes boiled rice or 2 chapatis, grilled chicken and tofu. See: Aishwarya Rai Beauty secrets, Diet and Fitness

Tips by Kangana Ranaut for her fans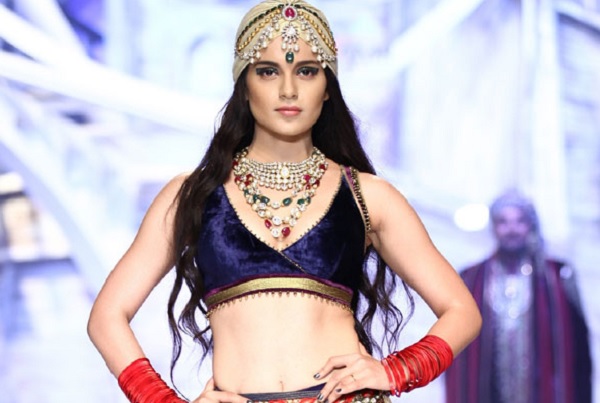 Avoid excess consumption of caffeine, it causes bloating and acidity and keeps for stomach full with unwanted calories.
To lose weight, reduce the amount of sugar in your daily consumption.
Do not follow shortcuts like starving to shed some extra pounds, a right diet and regular exercising is the key.
Replace tea and coffee with green tea; it is rich in anti-oxidants and stimulates metabolism.
Drink plenty of water to detoxify your body and skin.
Brown rice is better and is more fibrous then the white rice hence brown rice should be preferred.
Avoid fried and excess fat content foods, it will lead to weight gain and obesity.
So, these were the beauty secrets of Kangana Ranaut and her diet tips for her fans. Also check out:
10 Top Beauty Secrets of Bollywood Actresses