Kurtis for women is a hassle free comfortable and staple dress. There are so many designs and patterns of women's kurtis and kurtas available. However, the bottom wear that you wear actually create a lot of difference. Kurti pant set is one such a combination that is quite in trend and totally comfortable. The trendy and stylish looking kurti pant combination is ideal for women who would like to different types of kurtis and pant design. Here we are going to through this amazing catalogue where you will see fashionable and new model of kurti and pants sets. Without a doubt, these sets will not only make one look alluring and ravishing for any occasion and function, but will keep you comfortable and cool as well.
How To Style Kurti Pant Set?
Styling the kurti with regular pants is not very difficult unless one is wearing kurti and pant that suits the body type. Style the similar color suit or long kurti with the same colored pants or you can try the contrasting options. There are so many different patterns and varieties available in the market. The pants with the side slit or even the button work in very much in trend. So you can just transform your casual dressing to a more formal for any occasion just by choosing the right type of kurti and the pant. Most of the time the kurti and pant set doesn't need a dupatta however if you wish you can carry a Dupatta along. Just to make your outfit complete a Dupatta would be good. Kurtis with pants are good but if the kurti is too long the pants are barely visible. Therefore pants are ideal for kurti that has long length but deeper cut so that the pant shows through. However you can wear the pants with long straight fit or knee length kurtis.
With the straight long kurtis pants look amazing. With straight long kurtis the pants are visible from the sides and they actually create white and elegant look. Combine a similar color short kurti with a pair of women's trouser pant and a pair of jacket or a shrug. You can wear your kurti with the stylish pants which has embroidery and button work. The ankle cropped pants are also in trend currently and younger women quite like it.
Asymmetrical kurti with handkerchief Hem Line or even with the high low pattern looks really with a nicely fitted ankle fit pants. Now let's take a look at the latest designs of kurti and pant sets for women.
Kurti With Pant Set For Women
1. Purple Kurti Pant with Long Jacket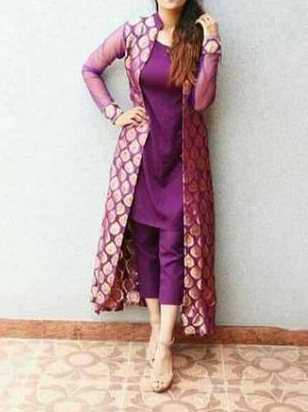 This is the ideal dress which is very festive wear a kind of as well as ideal for the functions. It has a plain solid purple short kurti and cropped trouser pants over which a long jacket or shrug in embellished brocade material is given. The sleeves are made with the sheer fabric. For sure this is a nice dress for most of the women for any occasion.
2. Long straight cut kurti with side slit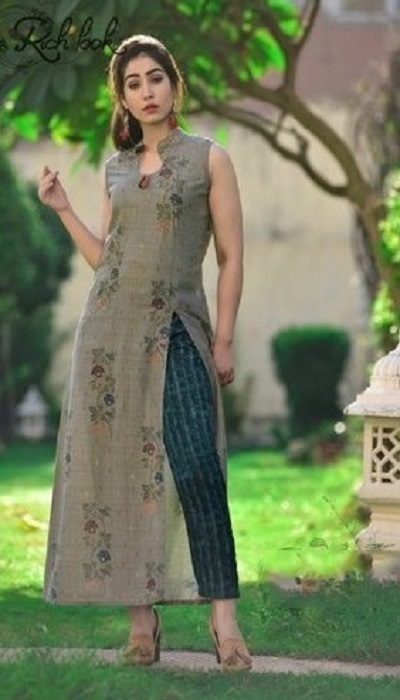 This is very long straight kurti that we were talking about. It has a long side cut that actually shows the pant. The pants are made with the printed cotton fabric and so does the kurti. The printed kurti has a pot neckline with the stand Chinese collar. The sleeveless kurti with straight fit cropped pants is an ideal combination for college and work when you have to look smart and elegant.
3. Rounded hemline kurti with white trouser pants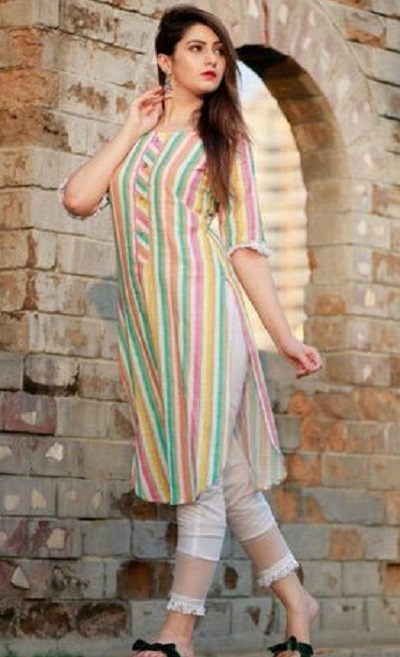 The vertical prints are in and they are here to stay. The best thing about vertical printed tops and kurtis is that they help in giving you an Illusion of height and lean look. This kurti is made in cotton fabric which is suitable for summer season. It is ideal for summers and when paired with white trouser pants like this.
4. Long A line kurti with check printed pant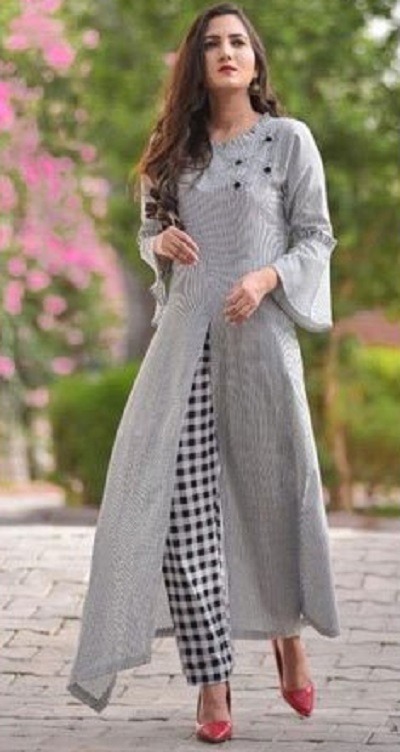 The A line kurti is quite simple except for the bell sleeves. It has been given a newlook by pairing it with a nice slightly loose but smart looking check pants. These pants are adding that a much needed look at me kind of feel to this overall dress.
5. Long brocade kurti with trouser pants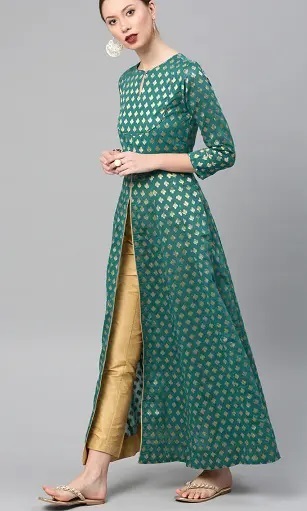 This dress is an ideal dress for women who would love to look stylish attractive. This is an ideal dress for parties and festivals. A golden trouser pants have been paired with this a-line kurti that is made in a woven brocade green fabric. It is a simple yet quite festive dress. With the proper jewelery or the statement earrings this is going to make you look beautiful and classy.
6. Green Kurti With Red Side Slit Pants Set
7. Cotton Printed Kurti Pant Set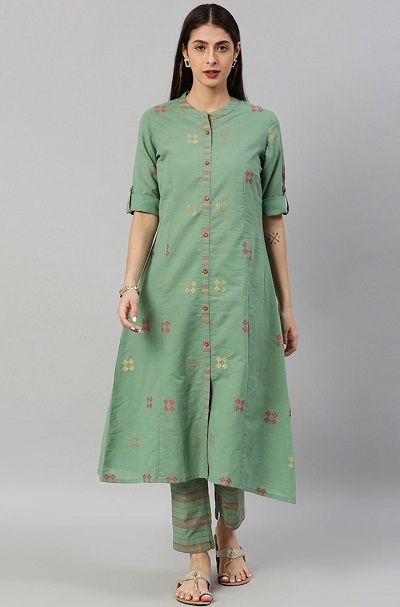 8. Mirror Work Dress Kurti With Bandhej Dupatta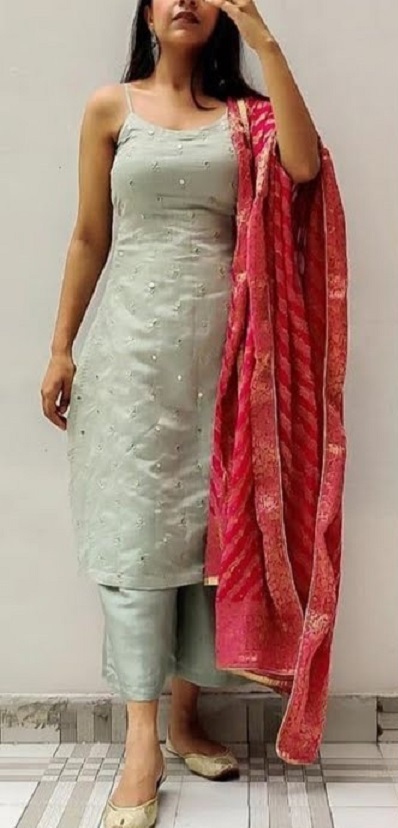 9. Simple Cotton Sleeveless Kurti Pant Set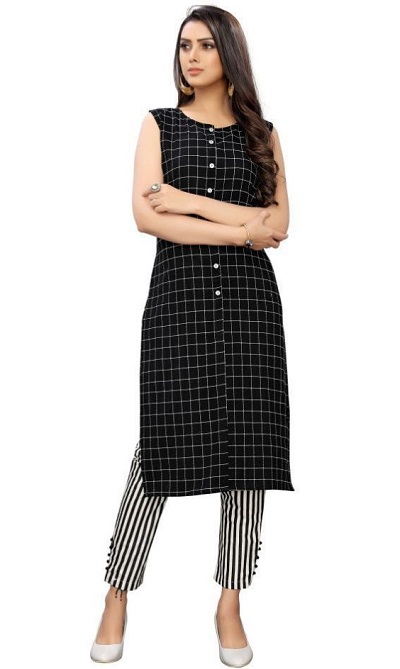 10. Pink Kurti With Pleated Pants For Office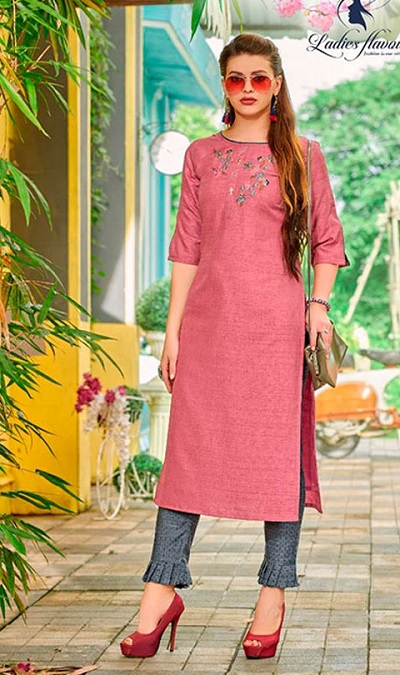 11. Simple Rayon Green Kurti White Trouser Set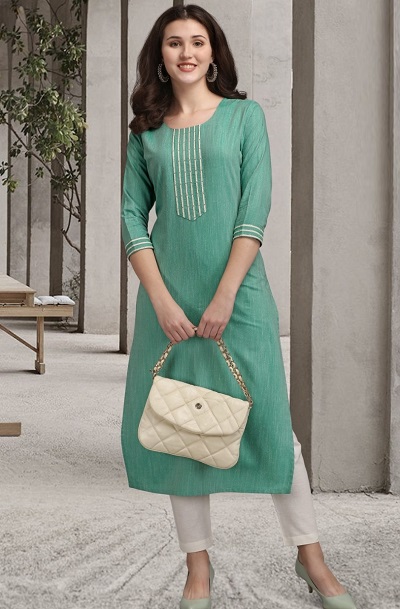 12. Printed Mint Green Kurti Trouser Set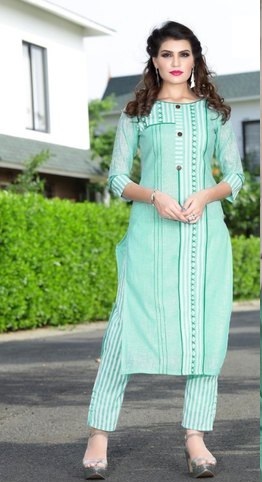 13. Red Cold Shoulder Kurti With Khaki Pants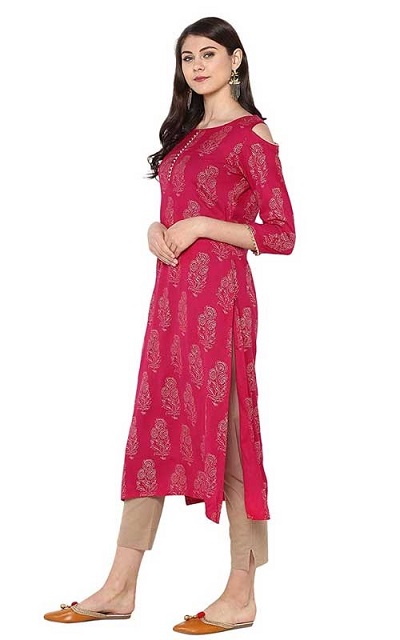 14. Printed Grey Kurti Cotton Pant Set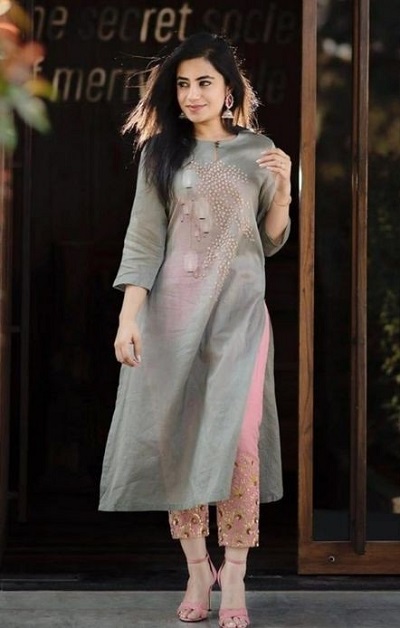 15. Round Hemline Printed Kurti Cropped Pant Set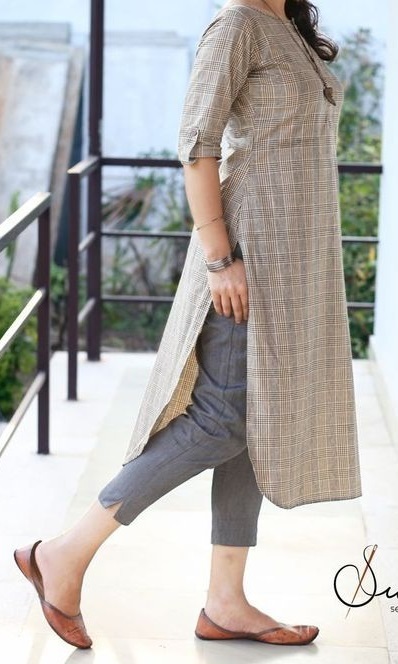 16. Striped Kurti Cotton Pant For Office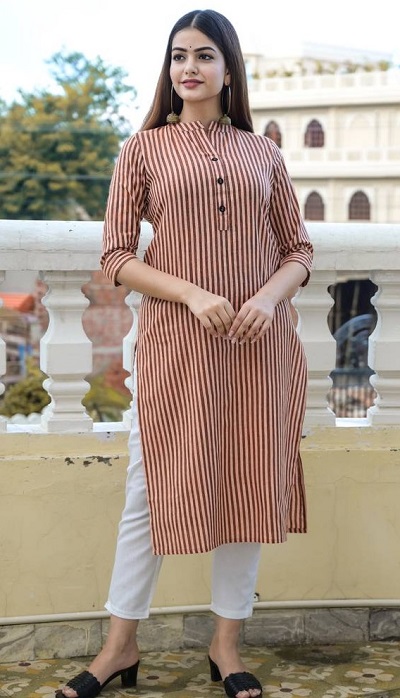 17. Black And White Shirt Kurti With Black Pants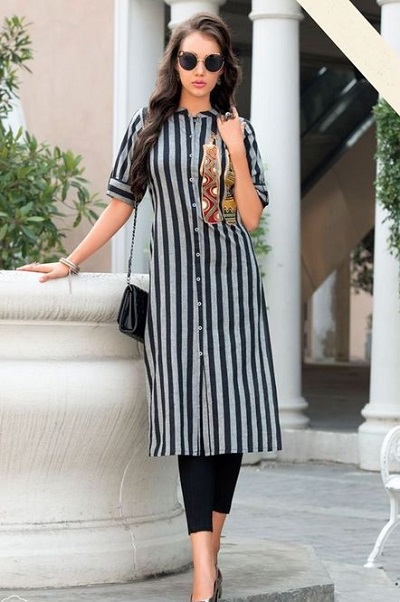 18. Stand Collar A Line Kurti With Trouser Pants
19. Women Check Printed Kurti For Summers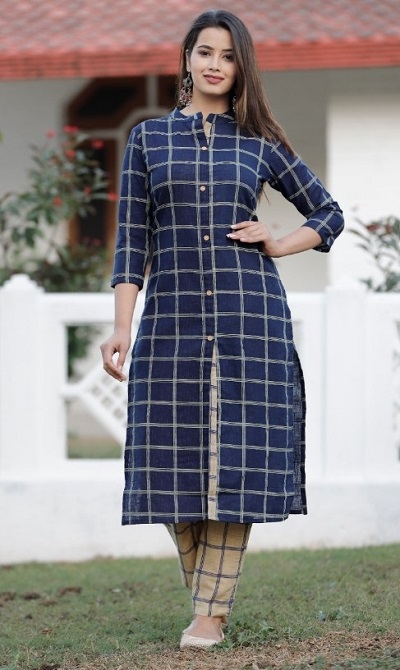 20. Summer Wear Printed Kurti Pant For Casual Wear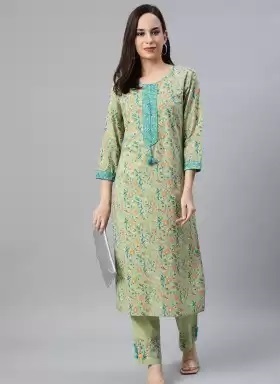 21. Festive Wear Pink Embellished Kurti White Pant Set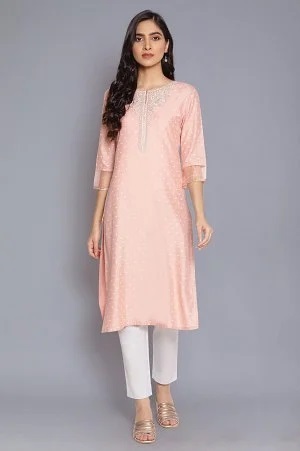 22. Casual Wear Pink And White Kurti Pant Set Design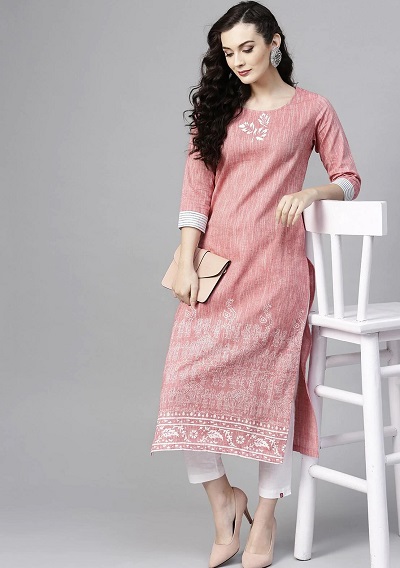 23. Summer White Floral Kurti Orange Pant Set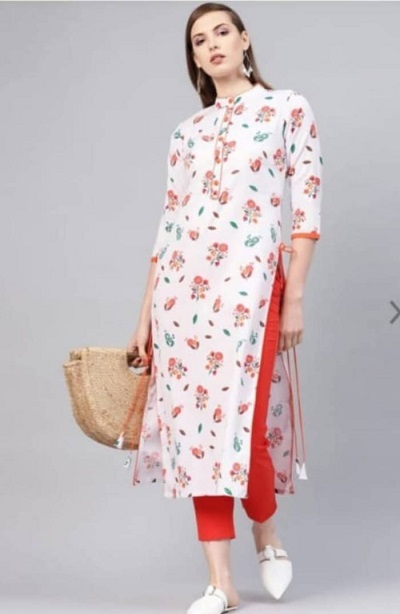 24. Stylish Blue Side Slit Kurti Pant
25. Simple Cotton Kurti Pant For Everyday Use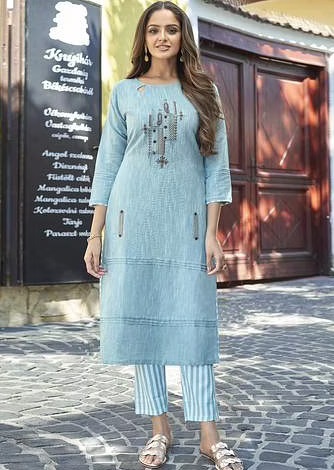 26.  Embroidered Kurti Pant For Office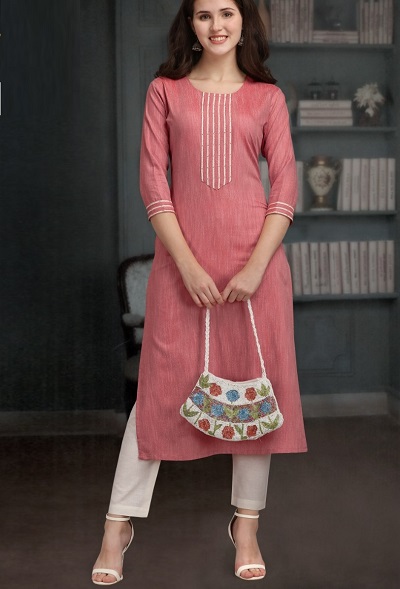 27. Art Silk Kurti Pant With Long Jacket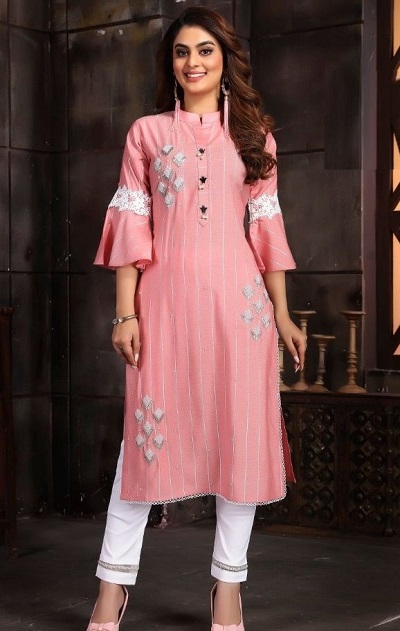 28. Purple Kurti Pant Long Jacket For Parties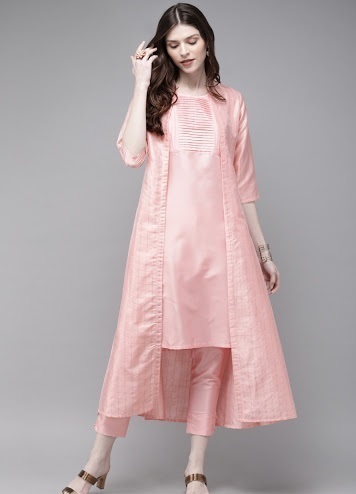 29. Casual Wear Printed Peach Kurti Pant Design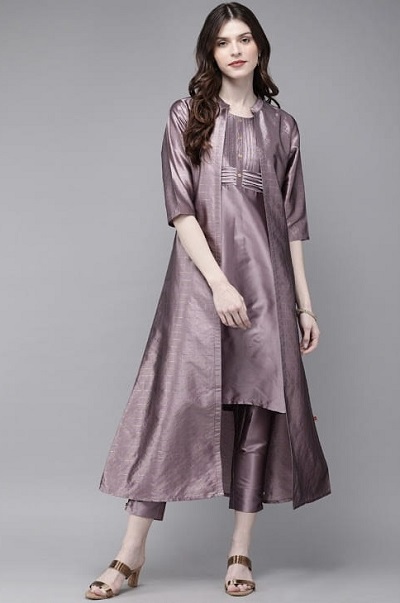 30. Black Gold Foil Printed Kurti Pant For Parties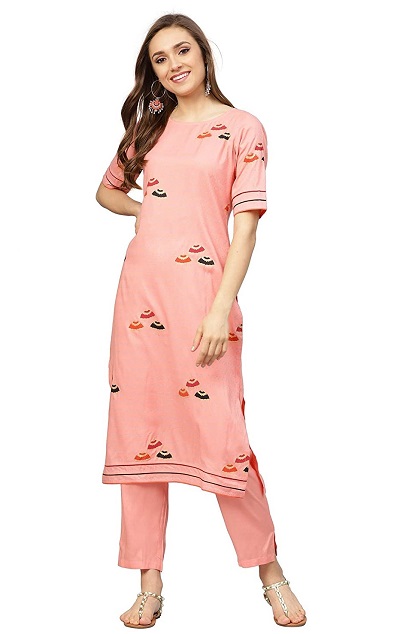 31. Simple Black Solid Kurti With Button Work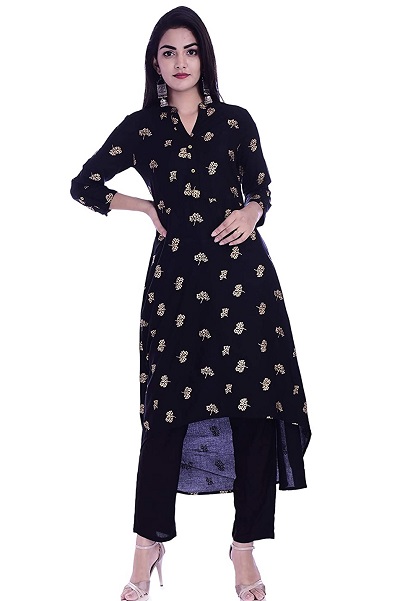 32. Kurti Pant With A Line Embellished Jacket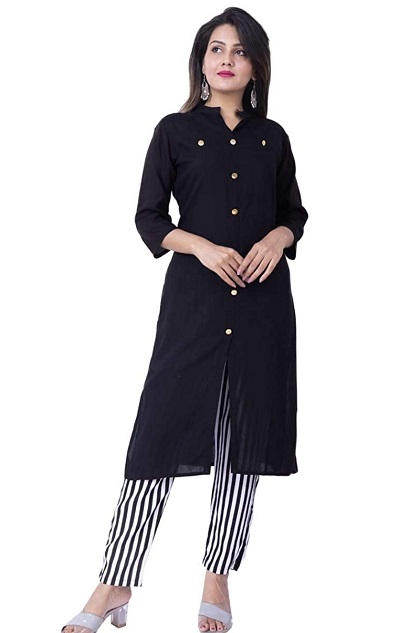 33. Simple Kurti Pant For Everyday Wear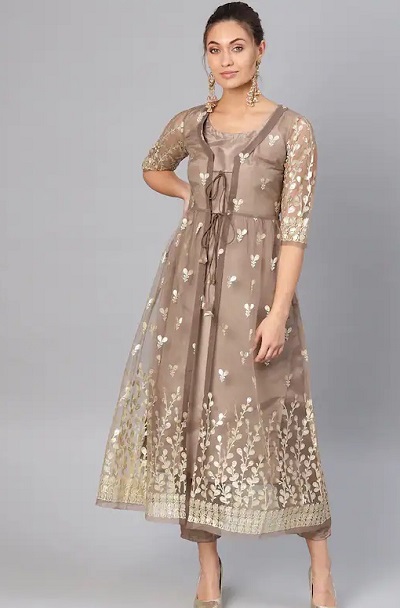 34. Everyday Use Cotton Kurti And Pant Combination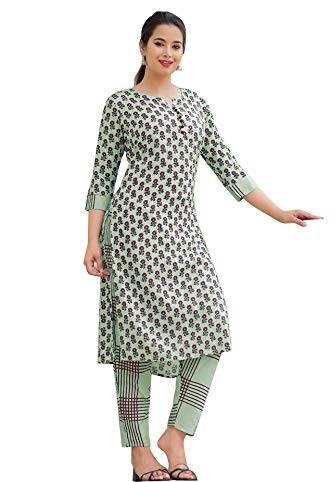 35. Silk Shirt Like Long Kurti Printed Pant Combination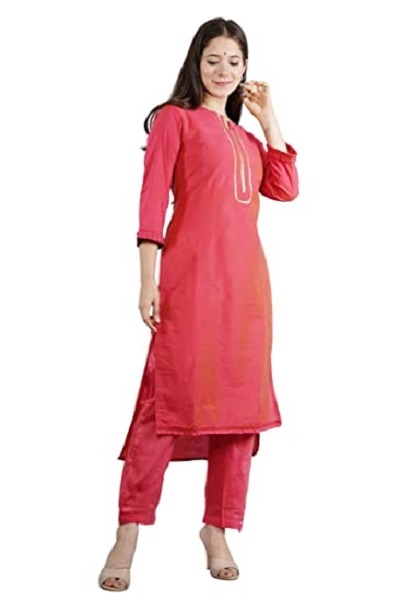 36. Off White Kurti For Festivals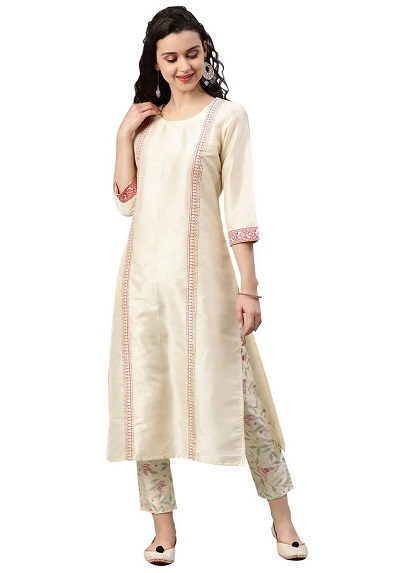 37. Simple Kurti Pant For Festive Look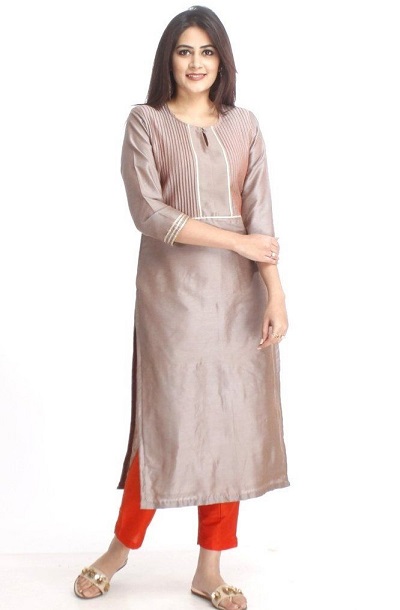 38. Silk Peach Embellished Kurti Simple Pants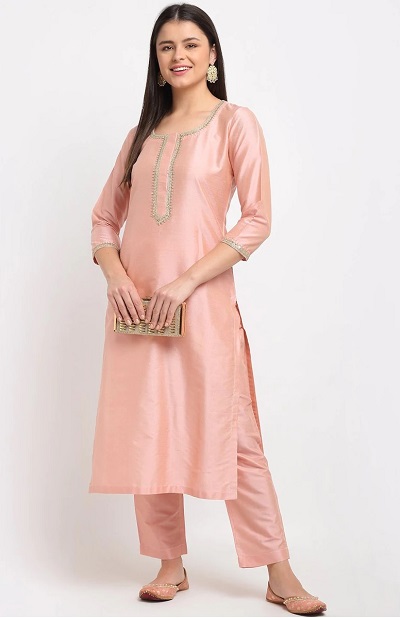 39. Yellow Kurti Pant Design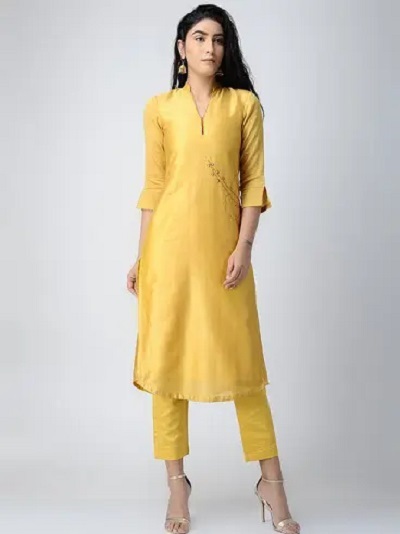 40. Khadi Embellished Kurti Pant For Women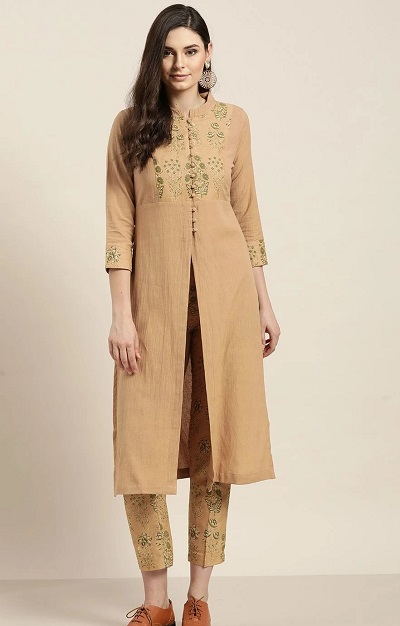 41. Embroidered Kurti Pant With Printed Dupatta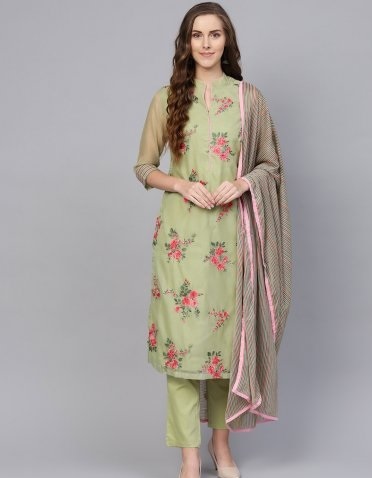 42. Wedding Wear Embellished Net Kurti Pant Design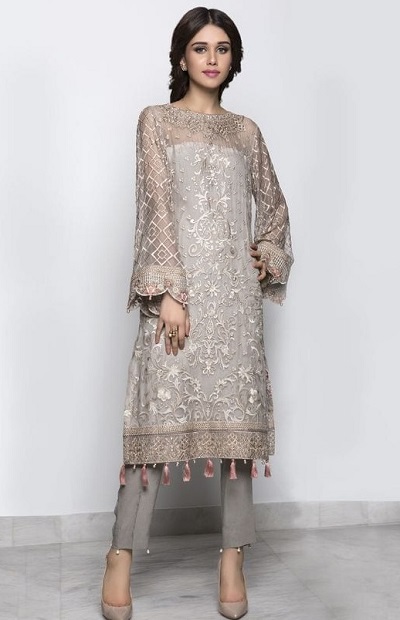 43. Georgette Embroidered Heavy Kurti Pant For Festivals
44. Cotton Simple Kurti Blue Pant Daily Use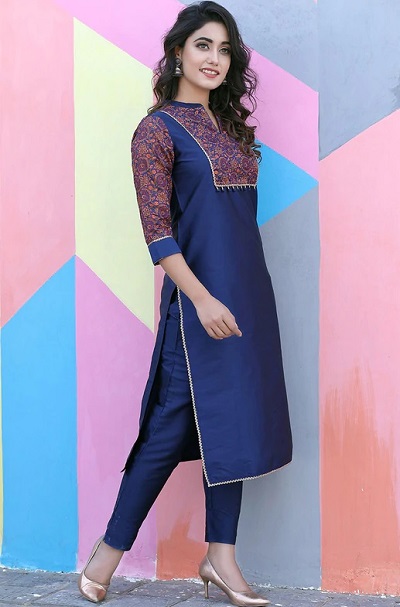 45. Summer Cotton Printed Kurti Pant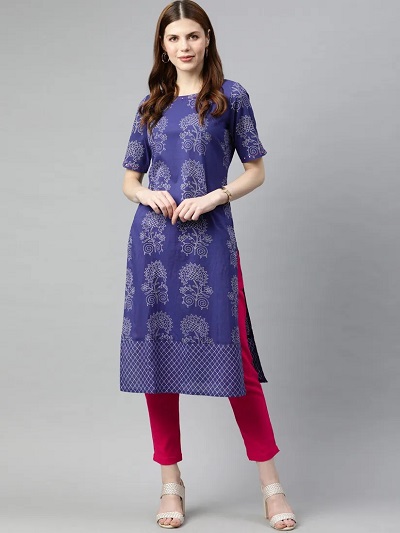 46. Simple Blue Kurti Pant For Hot Weather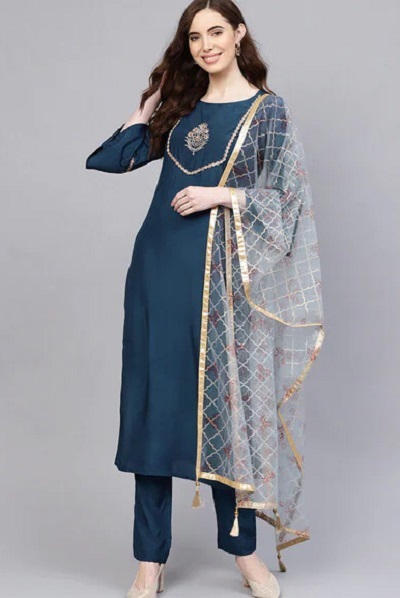 47. Pink Silk Collared Kurti pant set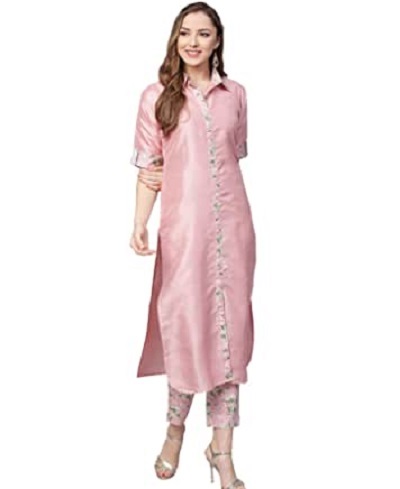 48. Printed Cotton Kurti pant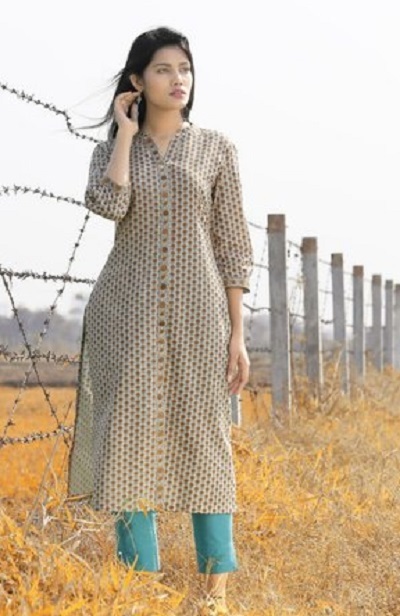 49. Printed Summer yellow kurti with pant
50. Simple cotton kurta with pant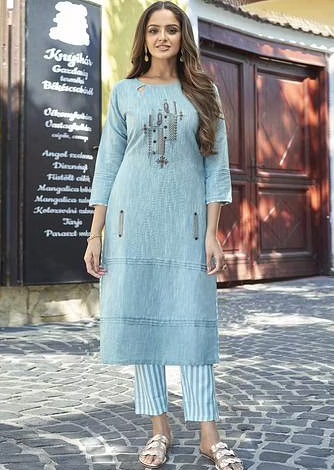 51. Rounded hem kurta pant set