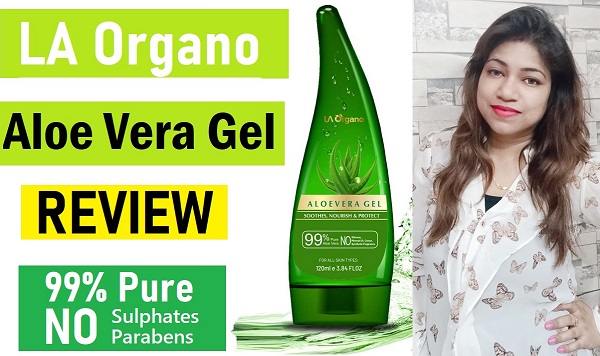 Aloe Vera Gel is one of the most widely used herbal product. Thanks, to the wonderful healing ability of this product, that it's a part of many skin and hair care products.  From burns to minor cuts and pimples, aloe vera gel can give relief in numerous skin problems that we have in our day to day life.
I am going to review this LA Organo Aloe Vera Gel in this article. As you may know, I am an aloe vera gel lover and would like to use Aloe Vera Gel for my skin. This is why, I am inclined to try so many different brands of aloe vera gels. The way aloe gel suits all skin types, is another good point that makes me reach out to it. When you don't have access to the freshly extracted aloe vera gel, product from a trustworthy brand will also do.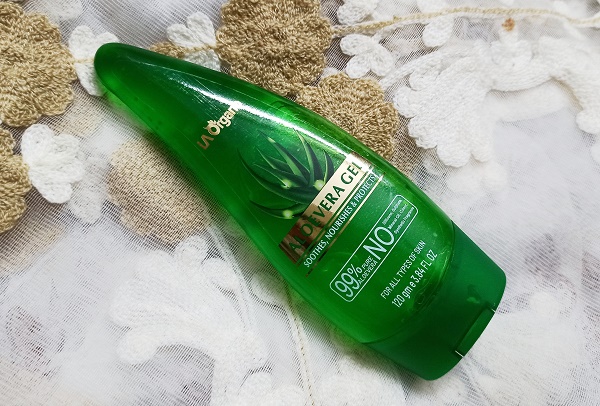 About The Brand:
La Organo is a herbal skin care, hair care and wellness brand. Their products are sulphate, paraben and chemical free. With their own shopping portal, they offer good discount on their products.
Ingredients:
99% Pure Aloe Vera Gel and 0.5% Glycerin
Price:
299 Rupees for 120 ml (Available at Discount on amazon for 239 Rs)
Shelf Life:
24 Months
About LA Organo Aloe Vera Gel:
LA Organo Aloe Vera Gel, is a non sticky a completely natural ingredient product, enriched with Vitamins, minerals and essential amino acids, ready to protect your skin and hairs' natural beauty and rejuvenates & strengthen them to fight with external environment.
Packaging:
The product comes in a nice and attractive looking packaging, which resembles an aloe vera leaf. The green color tube looks really amazing and it can be kept on your dressing table easily because of the broad base. This is a very handy product that you can also keep it in your bag, in case you are travelling.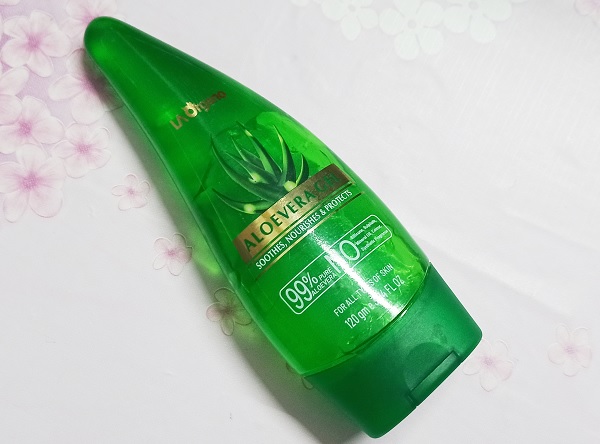 Texture:
The Aloe Vera Gel is pure and I noted that its texture is non-shiny rather it has this matte texture which resembles exactly like that of the freshly extracted Aloe Vera Gel that we have seen.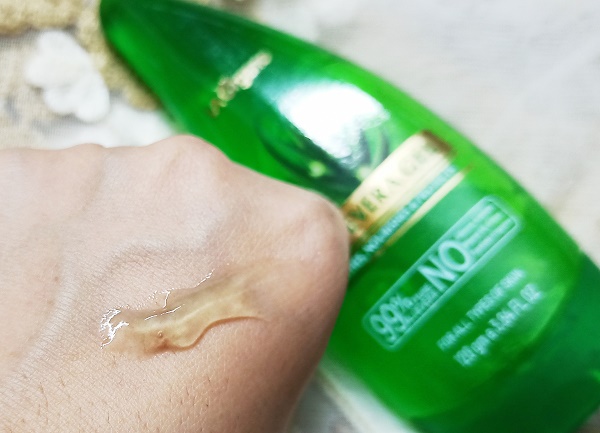 How I Use This Aloe Vera Gel and Experience:
I use this particular gel in different situations and for different purposes. Aloe vera gel is loaded with different vitamins like vitamin A, C, E, Vitamin B12 and even folic acid. For minor burns or Cuts, just smear some aloe vera gel, three to four times in a day and it really helps a lot.
Even for small babies the product can be applied on insect bites, rashes and other skin related issues. When you don't have anything handy for your baby's delicate skin, reach out to a good aloe vera gel. It definitely helps!
When it comes to beauty uses of aloe vera gel, there are no limits. I like to try Aloe Vera Gel every night as a massage gel and under eye gel. After washing my face, I would apply a good serum, then this aloe vera gel. I massage for at least 2 to 5 minutes. This tiny massaging session with a good natural and pure Aloe Vera Gel has helped my skin to stay nice and glowing.
Even when your skin is oily and no product suits, try applying aloe vera gel mixed with few drops of  tree oil in it. Tea tree oil and Aloe Vera Gel is an excellent combination that will not only get rid of the acne and pimples from your skin, but makes your oily skin clear. This will also help prevent the acne and the formation of blackheads on your T-zone.
Other than that, I use aloe vera gel in my body lotions as well. I used some aloe vera gel and mix it with body lotion during summers. Skin stays cool and free from the heat rashes and etc.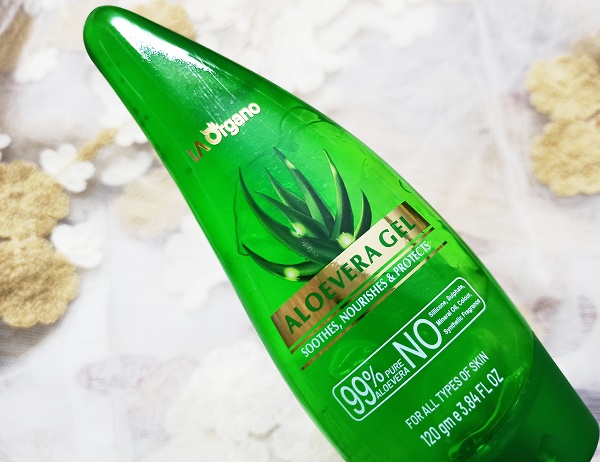 Aloe Vera Face Packs:
Other than that I also mix Aloe Vera Gel with some gram flour powder and apply on my face. After 10 minutes, I would wash it off. It acts as a very natural and quick to try herbal face pack for me. And along with besan and aloe vera, you can mix other products like some lemon juice, tea tree oil drops, pomegranate powder, Orange peel powder, Turmeric and multani mitti powder, which is also known as Fuller's Earth. So you can make so many different ingredients with aloe vera to create your own face pack.
This is the reason, why I like to keep an Aloe Vera Gel handy at home to get skin care and body care benefits.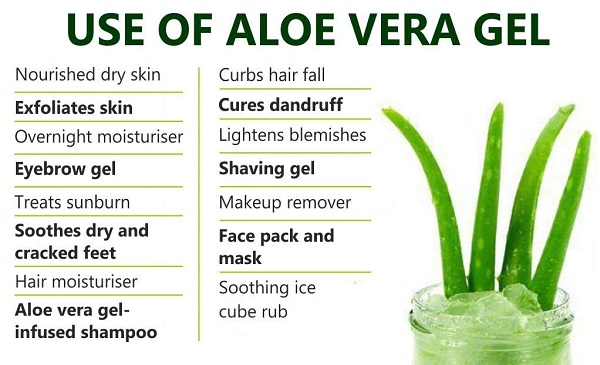 In case you do not have shaving foaming gel, you can use aloe vera gel shaving gel. Even after the waxing or shaving, when your skin stays irritated or feels rough, this gel can be applied to soothe irritated skin.
Conclusion:
I really liked enjoying this brand's aloe vera gel. It is very affordable and the gel is really natural. I would recommend if you would like to try then surely you can buy it online is available on the major shopping sites and here is the link from where you can try this.
LA Organo Aloe Vera Gel is 99% pure and natural product that does not contain any adulterants, paraben, sulphates, or mineral oil. It can be used for different skin types safely and also contains 0.5% glycerin, for extra hydration.
Availability:
LA Organo's Official website, Amazon, Flipkart
Combo Packs Available: 
LA Organo Aloe Vera Gel and LA Organo Apple Cider Vinegar Face Wash is available at a Discounted Price of at 548 Rs, Buy Here
LA Organo Aloe Vera Gel and LA Organo Vitamin C Serum is available at a Discounted Price of 799 Rs, Buy Here