Lakme has recently launched this Lakme 9 to 5 Insta Light Insta Glow Creme that has the unique mineralized powder and luminising pearl for that instant glow. So basically this Lakme 9 to 5  Insta glow crème is a solution to get quick glow on the skin. I got this few weeks ago and after using this for all these days here is the review of this "Lakme 9 to 5 Insta Light Insta Glow Crème" so, does this induce glow on the skin or its just the regular skin cream Let's check out.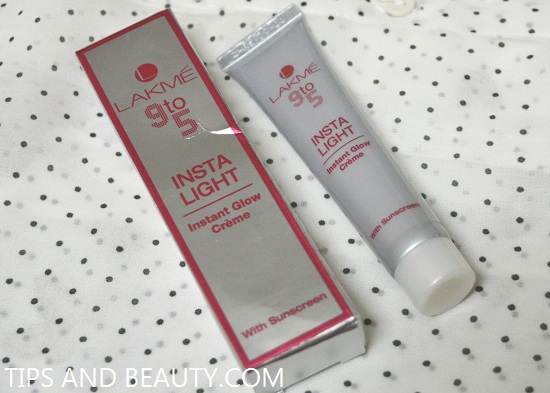 Price: This Lakme 9 to 5 Insta Light Insta Glow Creme is for 79 rupees for the smallest 20 g tube.
Experience with9 to 5 Insta Light Insta Glow Creme
This cream is packed in a grayish colored tube with a pearly white cap. The packaging is good and is very sleek so that it can be kept in the purse very easily. The Lakme 9 to 5 Insta Light Insta Glow Creme is a cream colored slightly thick cream which surprisingly smell exactly like the Pond's White beauty skin lightening creams that we all may have used at one point in our lives. Let me tell you that Pond's, Lakme, Dove, Elle 18 and some other brands are marketed by Hindustan Lever hence this similarity isn't too surprising now.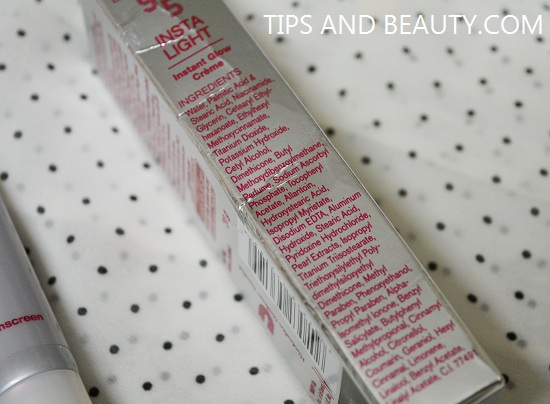 How to use Lakme 9 to 5 Insta Light Insta Glow Creme: The cream has thickness exactly like the Pond's cream when I blend it on the face it is slightly hard to get blend. You will have to be really quick because if you leave it on the face then the cream get very difficult to blend. I am talking about the dot method, like you dotted the crème all over the face and then rub it to blend. But that way I have noticed that at some places the cream was not so easy to get rubbed and whiteness has left. So, it's better to rub this crème on the fingers and then rub the fingers on the face.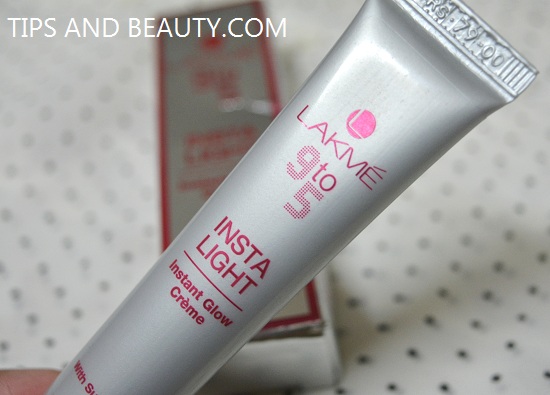 As this is being advertised as a glow cream I had this impression that it would have been a very creamy and moisturizing crème that when applied on the skin will make the skin dewy and glowing but it is not that what I thought. When I applied it on my skin, this cream looks slightly lighter and brighter just like when I use fair and lovely or Pond's Cream. But there is no glow on my face rather my skin look matte which is a good thing but not what the brand has said.
Anyways, when I applied this Lakme Insta Glow Creme. My skin looks matte and my skin stays oil free for 3-4 hours except for my nose that gets oily very quickly. Thus those of you who have oily to combination skin can use this in summers to get a matte looking skin.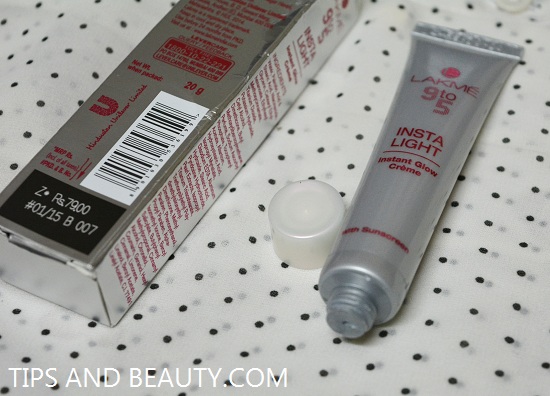 This cream is not at all for the dry skin as this does not have anything moisturizing that should give some hydration to the dry skin. It has not break me out but it is a decent cream only if you can blend it well.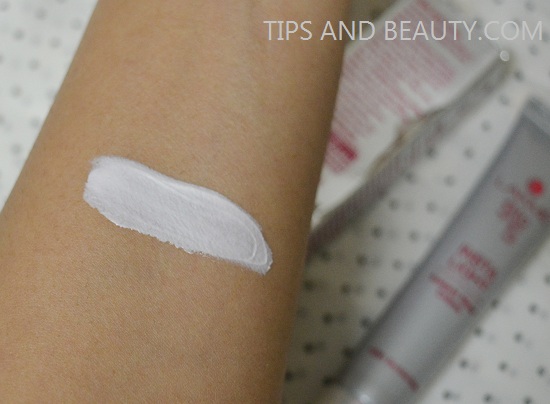 Pros of Lakme 9 to 5 Insta Light Insta Glow Creme
Packaging is good

Price is okay

Gives a matte skin

Skin stays oil free

Skin looks slightly brighter

sunscreen
Cons of Lakme 9 to 5 Insta Light Insta Glow Creme
Does not give glow as per the claims

Not for dry skin

Very long list of chemicals or ingredients

Has sunscreen but how much SPF? That isn't included in the details.
Rating: 3 out of 5
Lakme 9 to 5 Insta Light Insta Glow Cream is not a glow cream at all rather a day cream which gives slight skin whitening which too goes after few minutes. Will recommend this to oily skin for the day time in summers as this keeps the skin matte and has some sunscreen though they have not mentioned the SPF amount.