Lakme Absolute Lipstick Peach Carnation Review

Hello lovelies!! Lakme lipsticks need no introduction in India. This is a very popular brand which is our desi makeup brand. Yaay. But that doesn't mean that I love all the Lakme products as my favorite makeup brand will be Maybelline and L'Oreal for sure. Okay so, in this post I will share this Lakme absolute matte lipstick in peach carnation. These lipsticks were launched couple of years ago and I got this mainly because of its matte finish. So, let read more about this Lakme absolute lipstick in peach carnation dearies.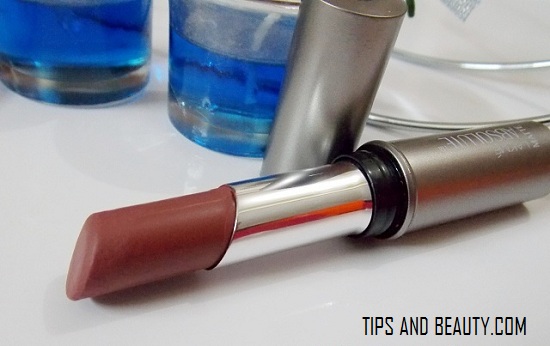 Price of Lakme Absolute matte Lipstick in Peach Carnation: This costs 450 rupees and I think if you will buy these online then you can get some good deal.
Experience with Lakme Absolute matte Lipstick in Peach Carnation
This Lakme Absolute Lipstick Peach Carnation comes in a steel grayish packaging which I love. It looks classy and the top of the lipstick is flat and slanted which look so pretty than the regular lipsticks. The packaging for all the shades from this Lakme absolute matte lipsticks are same just the shade name is given at the bottom of the tube. I actually got 2 colors. This Peach Carnation and Brilliant Kiss for my mum. I love her and she wanted a purplish color so, I got that for her. Coming back to peach carnation.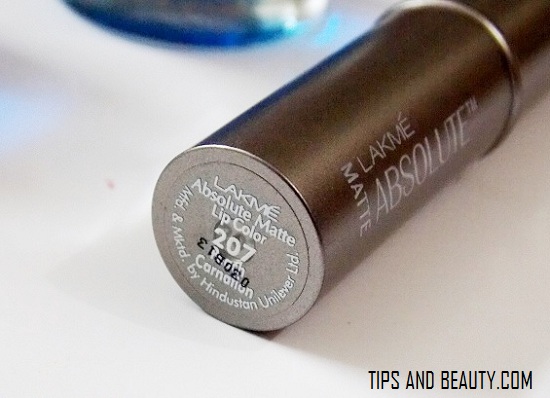 Lakme absolute matte lipstick in peach carnation is not a regular peachy color that we may imagine but this is a peachy with brownish color. Like you take a peach color and mix some brown hues and there you get a peachy brown color. This is a color that will never wash out any skin color for sure. It is because this is warm enough for the Indian skin tones. Our Indian skin colors have yellow tones which goes well against such colors. I personally like bright colors and feel that colors like this makes my skin color or face look dull.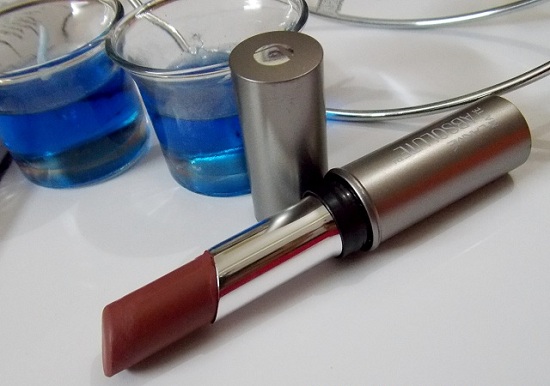 Have you noticed girls that when we use a bright pink or orange or even red, then our skin color looks brighter and fairer? And when we use such darker brownish color then the skin looks dull. This happens with medium wheatish complexion mostly. But such peachy brown colors will look great for girls and ladies with darker skin color or very fair skin. Even mature ladies like our aunts, mum, etc will also like such soft and subtle colors for daily use.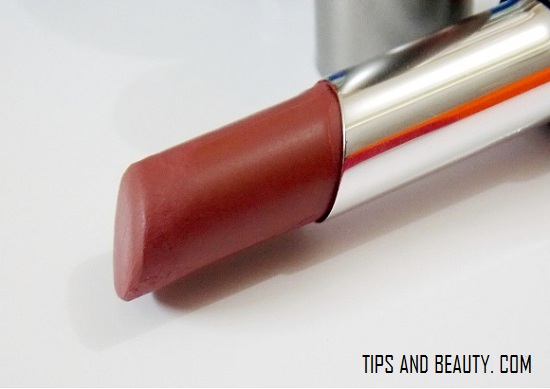 Pigmentation is not much; I have to swipe 2-3 times to get a rich color. This is a very shine-less matte lip color but glides very smoothly. I noticed that this gets wiped off soon when we eat or drink. This will also not leave any stain on the lip when it gets completely wiped off. The texture is nice, I mean the matte finish which is not dry but decently moisturizing is nice. I need to use a lip balm before using this. This stays for around 3-4 hours on me which is okay.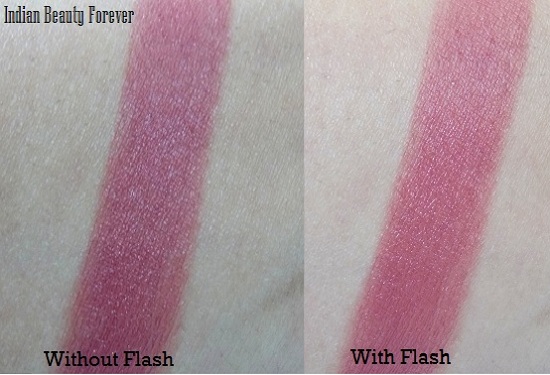 The texture is light weight and this does not feel heavy or sticky on the lips.I love the texture of this lipstick. I think if I have chosen a reddish color then I would have loved this.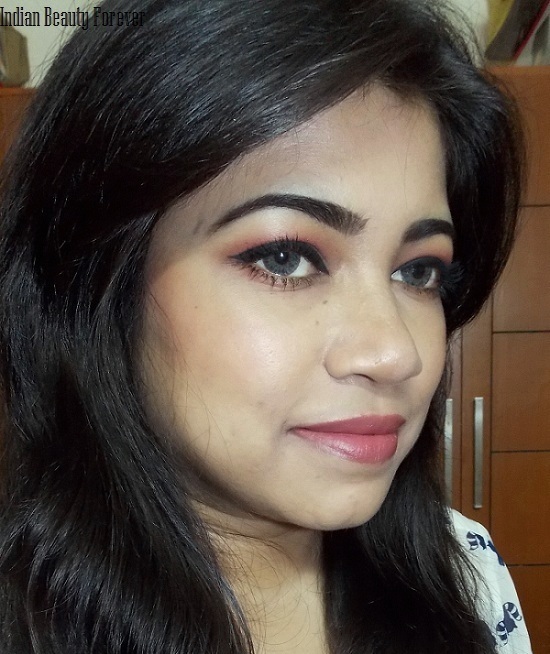 Good about Lakme Absolute Matte lipstick peach carnation

Availability of Lakme lipsticks is not tricky, they are easily available
This is affordable and lasts long
Classy looking packaging
Texture is very smooth and satiny
Matte finish but still it has moisturizing formula
Keeps the lips moisturized and does not dry them out
Feels very light weight on my lips
It doesn't bleed but feathers a bit.
Not so good for Lakme Absolute Matte lipstick peach carnation

Pigmentation is okayish but could have been more
Feathers a bit
Staying span is low as it gets wiped off quickly
Rating: 3.5 out of 5
Take- Lakme Absolute matte lipsticks have beautiful packaging that look luxe and classy. I like it. The shade of Lakme absolute matte lipstick peach carnation is good for everyday for mature ladies or for someone who does not want bright colors. Such colors are good for office for fair to dusky skin colors. But I feel that such colors can make the wheatish skin dull looking. I like the matte finish and texture though pigmentation could have been more.
So girls, have you tried any of these lipsticks from these range dearies? You can check out the swatches of the new Elle 18 Color Boost Lipsticks here, If you like colorful shades. :)