Latest Blouse Designs with Boat shaped neckline
Boat shaped neckline look stylish and accentuate the neck. A long slender neck can look even more attractive with a boat shaped blouse. A trendy fashionable blouse can do a lot for the sarees and the lehenga that you team up with. We will share this compilation of the boat shaped blouses designs that you can try with your sarees or lehengas. Such blouses can be made with full sleeves or sleeveless.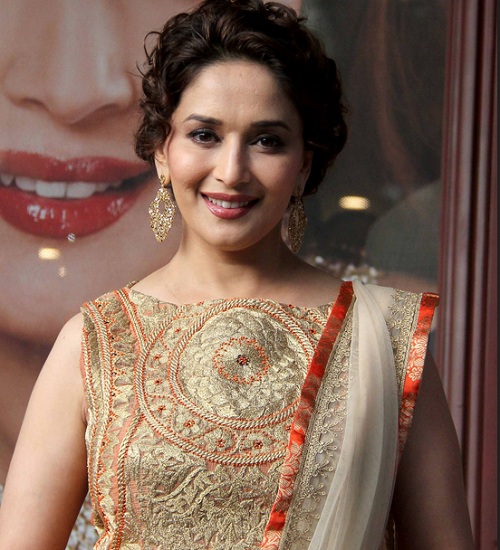 This is a regular boat shaped blouse that can be made with any material. With some customizations or in the normal sleeveless way.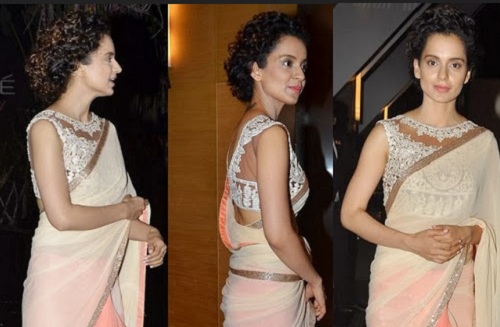 This blouse that Kangana wore is beautiful with white embroidery over a net cloth. It makes her look stunning. This can also be tried with some sequin embellishment on the neckline.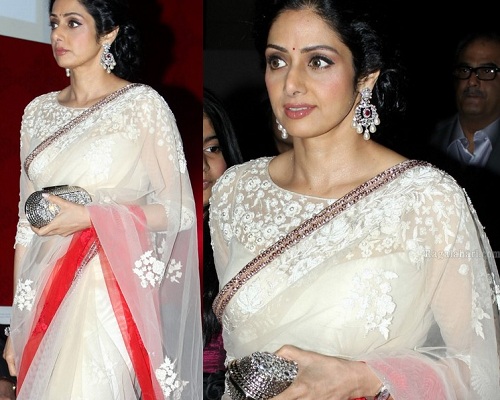 Sri Devi has worn this boast shaped neckline blouse with full sleeves. The work is embroidery which makes her look stunning.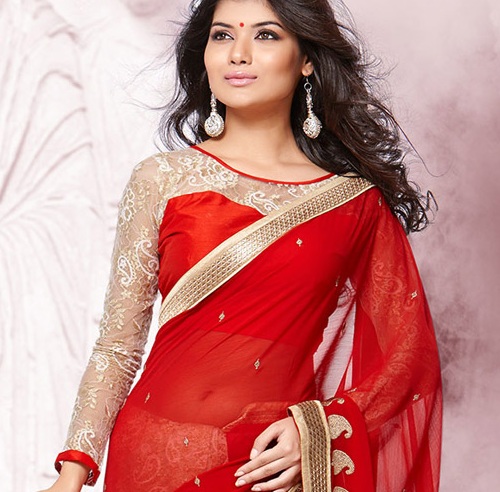 This is again a pattern of boat neck with embroidered net. A contrasting colored blouse or blouse with two colors can really jazz up the outfit.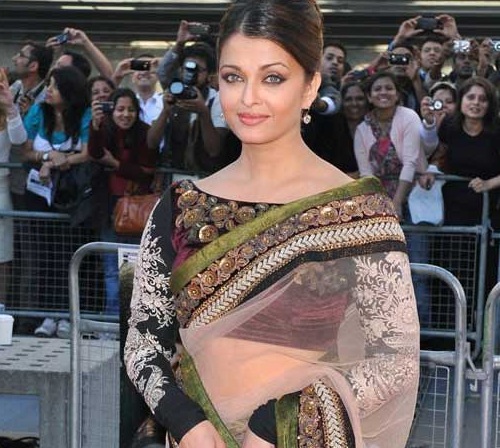 Aishwarya wore this embellished boat neckline with full sleeves the blouse is adorned with sequins an embroidery.
Here is a blouse pattern with boat neck and the material is velvet with full sleeves. The contrasting blouse makes the blue lehenga look beautiful.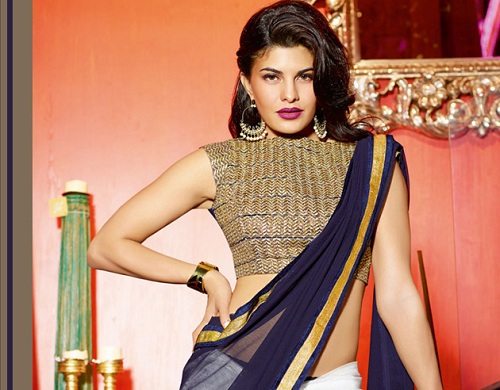 Jacqueline's blouse with high boat shape is stunning with almost sleeveless. . It's just a regular embroidered blouse piece which has been made in a regular style but yet gives so much complimenting and stylish feel to the outfit.