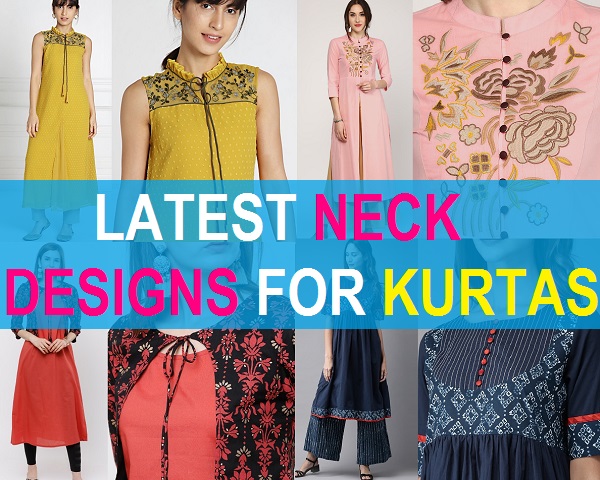 Latest kurta neck design is what we are going to know about in today's post. Kurtas and kurtis one of the best ethnic and traditional wear of clothing. The ease of wearing  and comfort is what makes kurta so much desired and popular amongst young Indian women. No matter how much you like to wear jeans, tops and other clothing. When it comes to comfort, you will always choose a nice kurti or kurta. Nowadays, there are so many different types of ladies kurti neck designs available that they make you look modern yet ethnic. Here, we have compiled these images of modern neck design for kurta and kurtis. The latest designer neck designs of kurta that you can replicate for the kurta that you will be wearing.
Designer and Modern Kurti Neck Designs for Women (2022)
So let's take a look at the latest kurti neck designs.
1. Half Collar Kurti Neck Design For Women
This design has a half collar neck design kurta and in the front there is a V-neck. The kurta is an angrakha style of kurta with tassels on the upper layer. Such designs would look good on women even with shorter neck. You can replicate this design for your kurta and it can be worn for office as well.
2. Round Neck Kurta Design for Females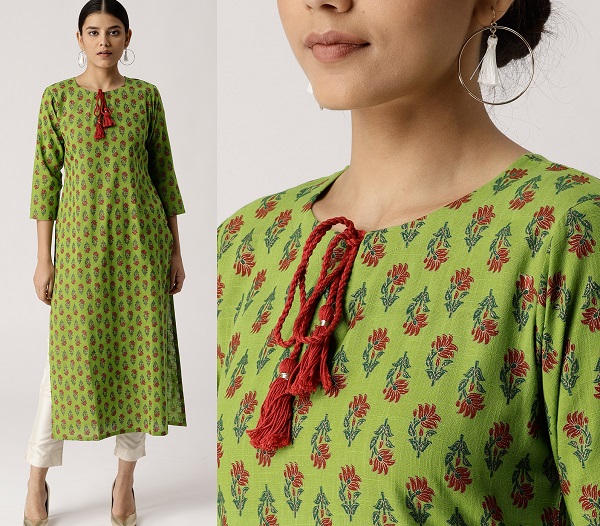 This design has a round neckline and from the centre a string is attached that has to be tied. This design looks extremely beautiful and makes a simple neckline very pretty. It can be replicated in your kurtis, kurtis and suits as well. The tassels on the string also looks lovely and adds more feminine touch to this kurta. his can also be replicated on the sleeveless kurtas.
3. Keyhole Kurta Neck Design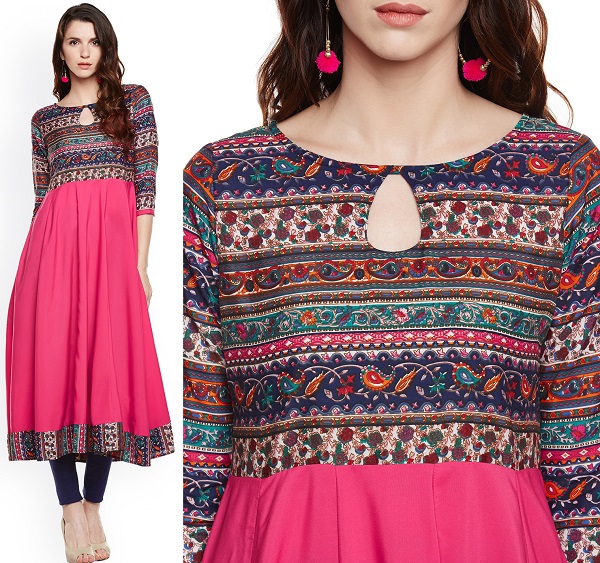 Keyhole boat neck design are very modern and looks good on suits and good as well. You might have also seen blouses and tops with keyhole neck design. On top it is a round neckline and on the centre there is a teardrop shaped hole that makes this design absolutely pretty.
4. Notched Neck Design for Kurta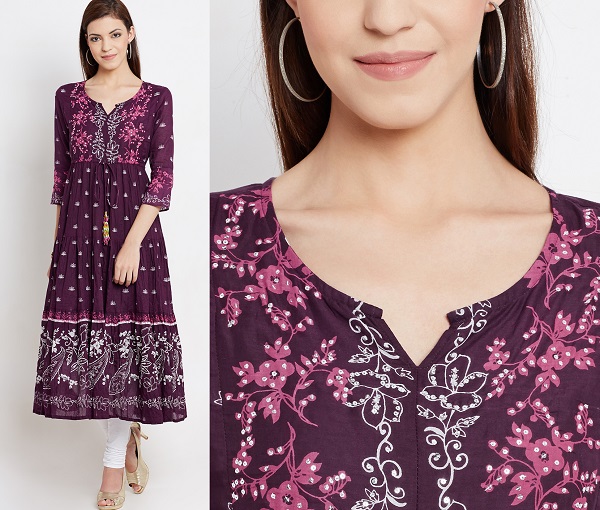 The design has a round neck and from the centre there is a small notch. Such designs can be replicated not just in your kurtas but in your suites, blouses and tops as well. The design does not look very revealing but has that sensual feel which makes it so pretty.
5. String Neckline Design for Kurta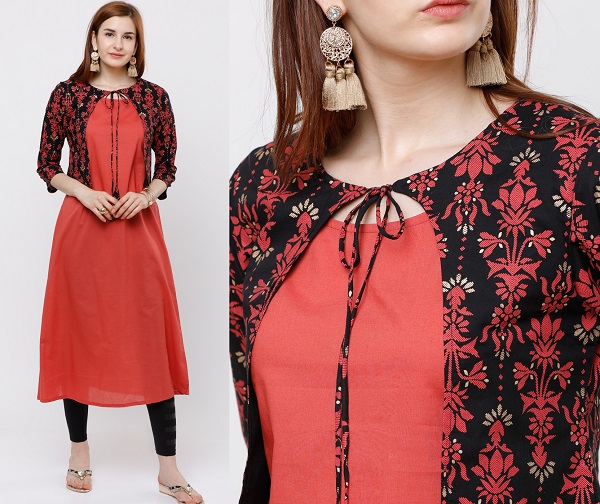 This design has a very different feel as the upper layer is a jacket with a round neck and a string on the centre. And below that there is around neck next piece of clothing. This looks absolutely stunning and it can be used in your not just good as but in the suits to. These designs are very stylish and fashionable that can be used for the office wear kurtis. You can also try this neck pattern for your silk kurtas and kurtis.
6. Mandarin Collar Design for Kurta Neck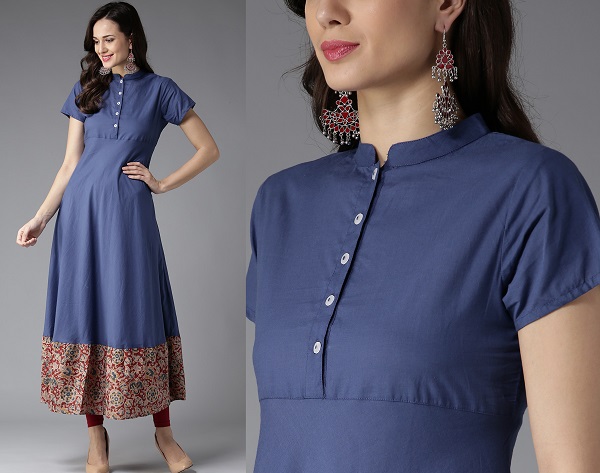 This kurta has a Mandarin collar with the short button placket that contains 5-6 button. You can open the top one or two buttons if you feel like and it can also be worn for corporate meetings and as a kurta for your work.
7. Round Neck with Buttons for Kurta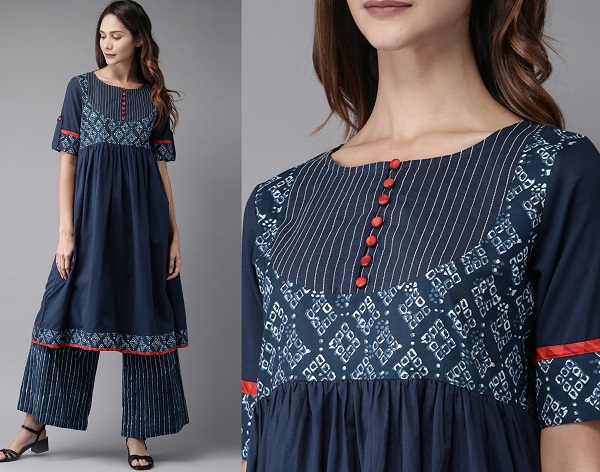 This is a simple design which yet makes a striking look to your kurta. It has a round neck with buttons on the centre. On a plain solid black kurta this design would look absolutely stunning when the buttons are kept of the contrasting color.
8. Ruffled Neckline Design for Kurta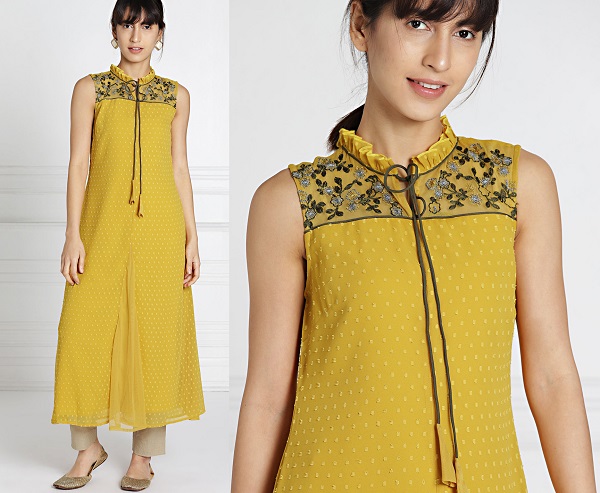 The neckline has a high round neck with string in the centre on the edge of the neckline there are ruffles or pleats. The pleats give a very morning and fashionable effect to this kurta. Such kurtas can be teamed up with jeans to make the fusion wear work perfectly for you
9. V-Neckline Design in Kurta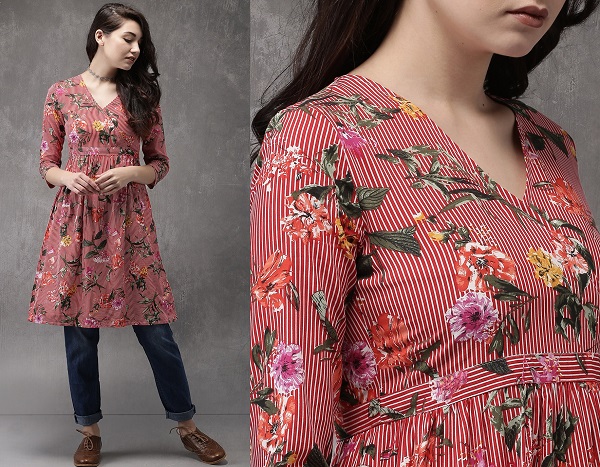 V neck is the most common neckline after around neck. This neckline looks good and is also very comfortable. This does not show a lot of the chest part yet makes your clothing look good. V-neck designs are very popular currently so you can also go for a design like this.
10. New Side String Kurta Neck for Ladies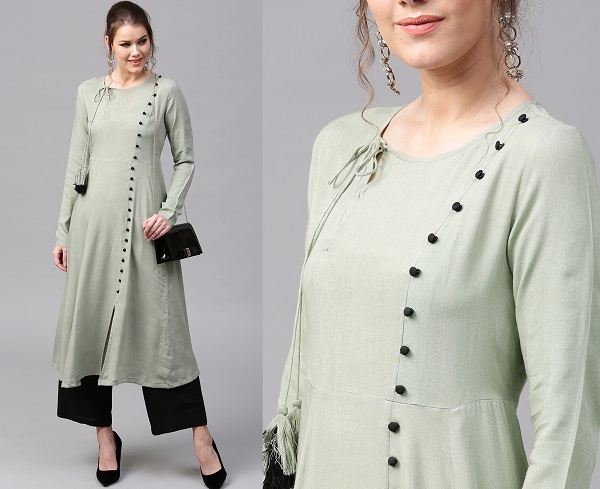 This has a string neck pattern with string on one of the sides, not in the centre. This is why this looks a lot different than the regular kurta and a lot chic and looks sophisticated. This is a perfect formal kurta for your office and other places where you need to look sophisticated.
11. Chinese Collar Kurta Neckline with Buttons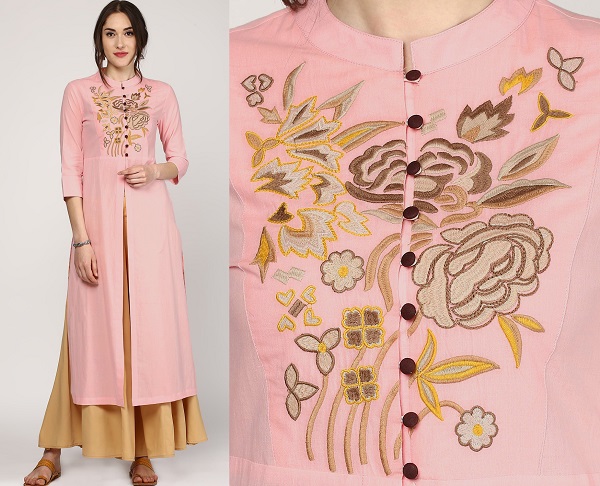 The neckline is perfect for women who would like to have an Illusion of long neck. The buttons on the centre makes the design even prettier women of all age groups can wear neckline like these. It's a really long kurta with chinese collar.
12. Round Neck With Cold Sleeves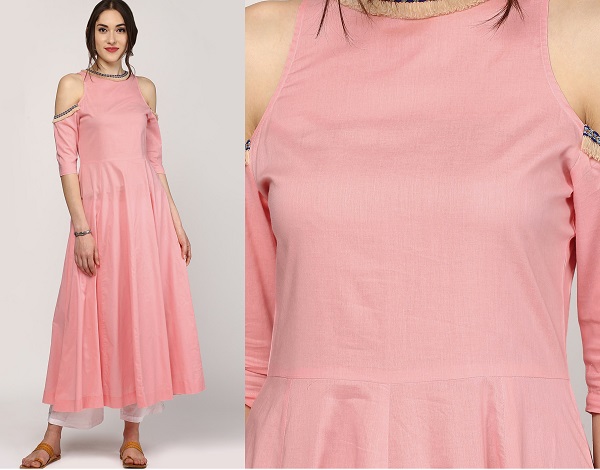 A round neckline looks lovely with cold sleeves. When the neckline is high the result of the cold sleeves looks even better.
These are the various women's kurta neck designs that you should try. Having a good neckline can make your kurta look absolutely stunning. Also having a comfortable neckline is a must when you are designing your own kurta. Some of these latest kurta neck designs are very traditional while some are very modern looking. So you can go ahead and try to create your own design for the next kurta that you will be designing.
13. V Shape Wrap Around Kurta Suit Neckline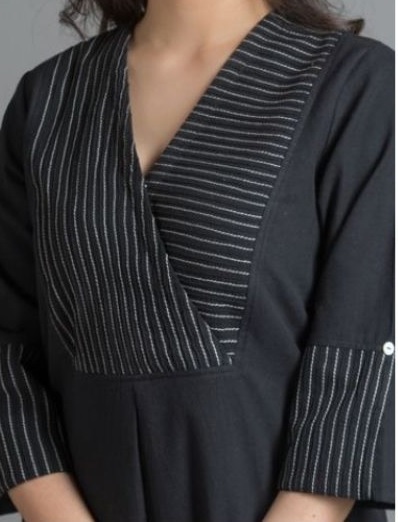 14. Triple Layered V Shape Kurti Neckline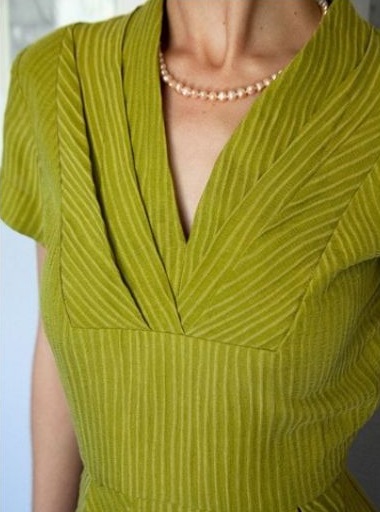 15. Mandarin Collar With Slit Suit Neckline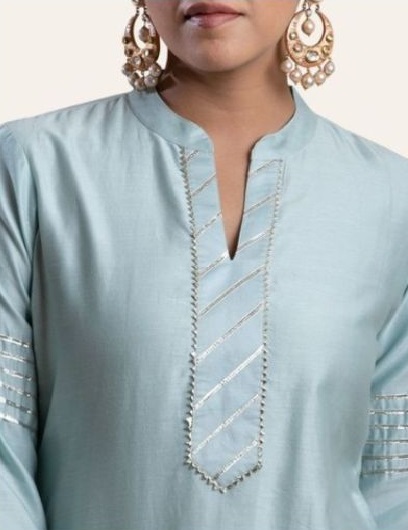 16. Front Round Neckline for suit With Loops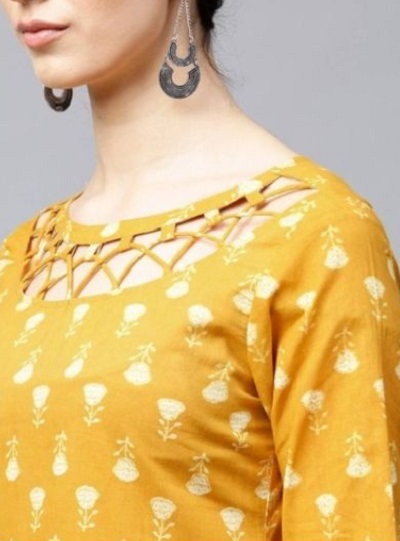 17. Side Keyhole Kurti Front Neckline Design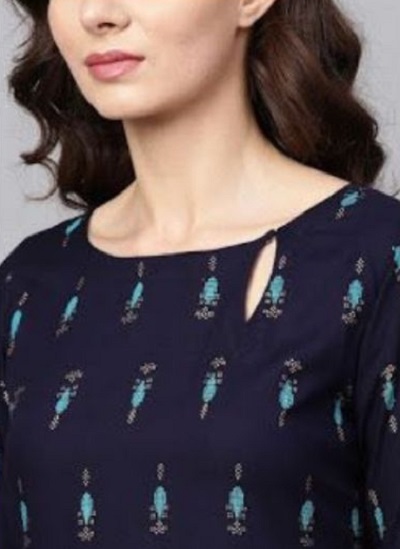 18. Halter Neckline With Potli Buttons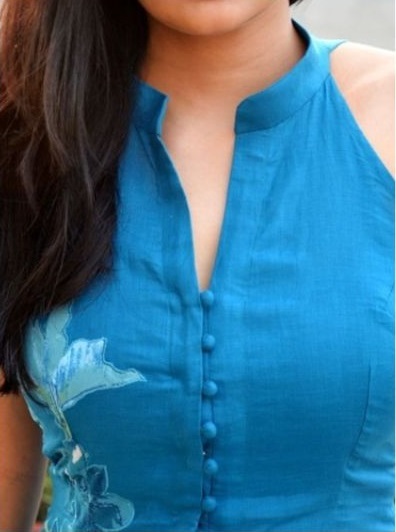 19. High Chinese Collar Neckline With V Slit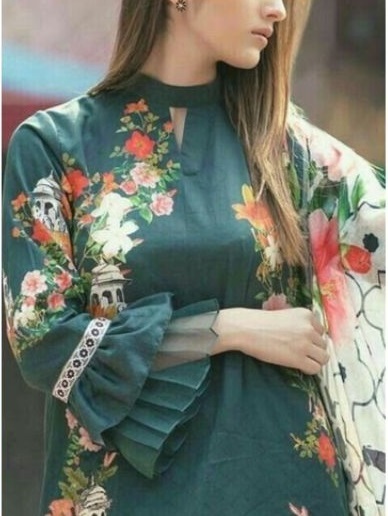 20. Kurti Halter Neckline With Chinese Collar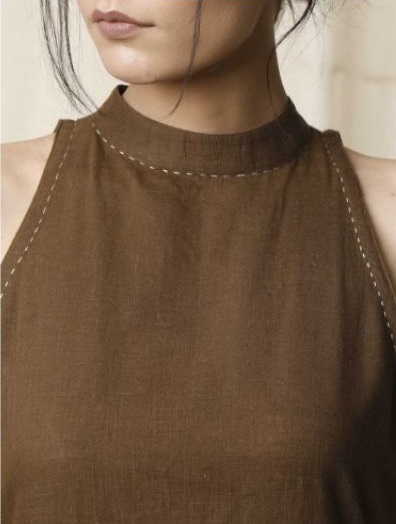 21. Kurti Neckline With Slit And Embroidery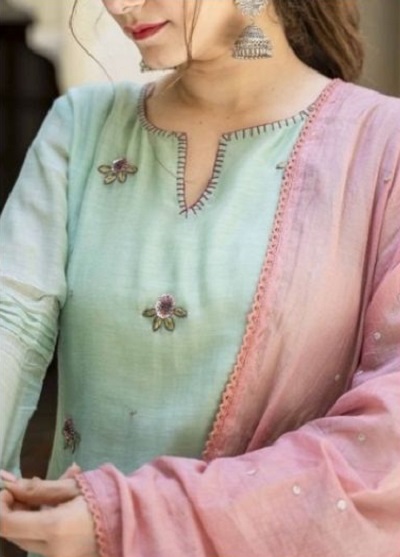 22. Beautiful Side Button Placket Neckline For suits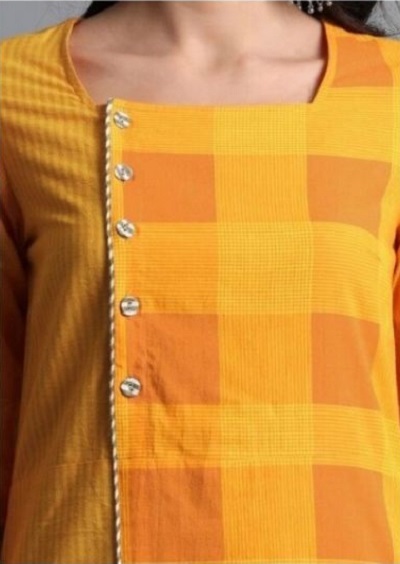 23. Kurti With Choker Style Neckline Pattern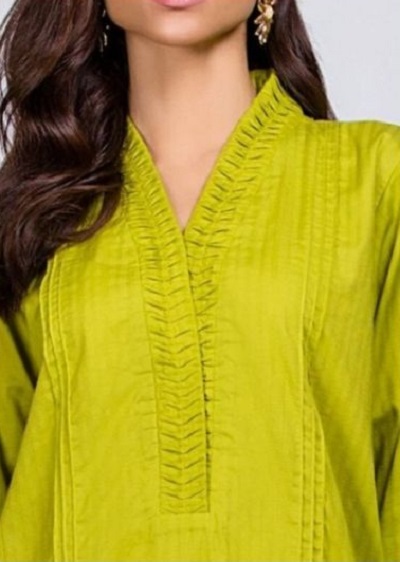 24. Stylish Kurti Neckline With Buttons And Strings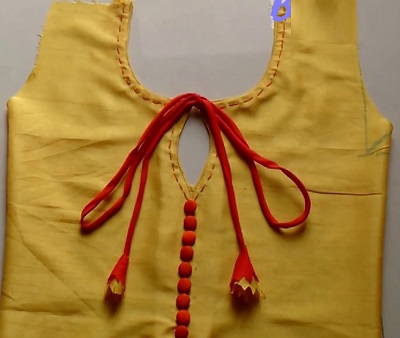 25. Embroidered Stylish Kurti Front Neckline Pattern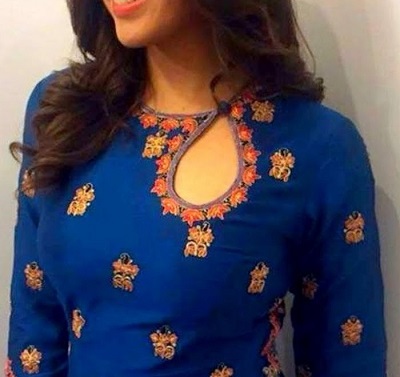 26. Stylish Neckline With Sequin And Stone Work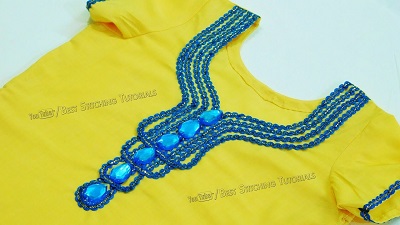 27. Neckline With Square Cut And Hooks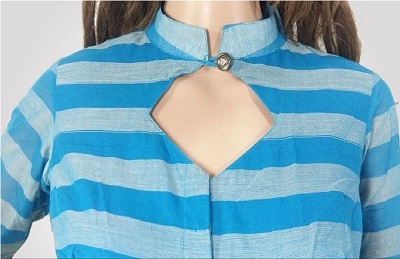 28. Stylish Suit front Neckline With Pearl Beads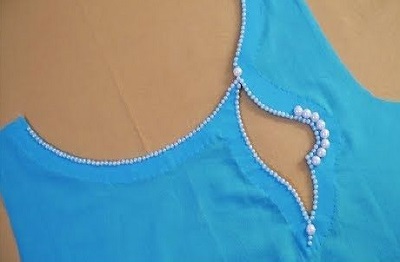 29. Stylish Kurti Neckline With Beads And Strings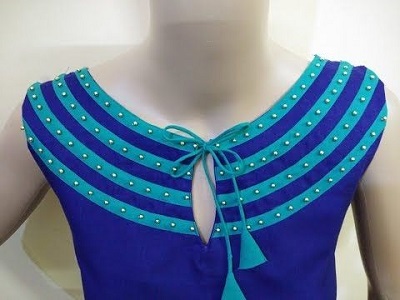 30. Fashionable Shirt Style Collar Neckline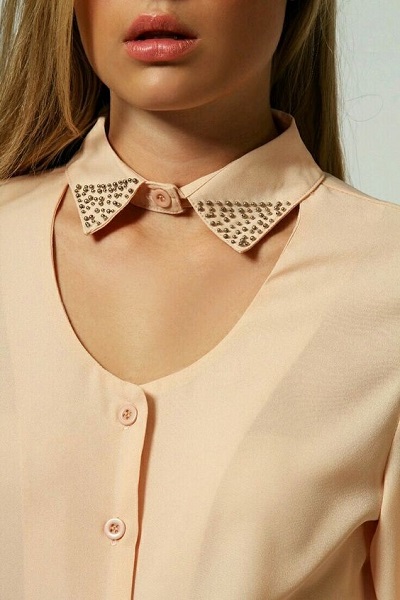 31. Stylish Patchwork Neckline With Golden Beads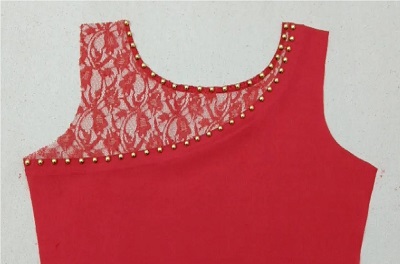 32. Double Layered Suit Neckline With Beadwork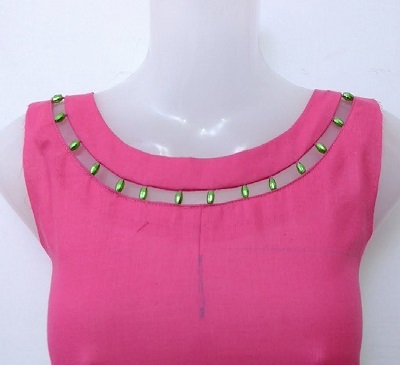 33. Designer Keyhole Neckline With Contrasting Piping Work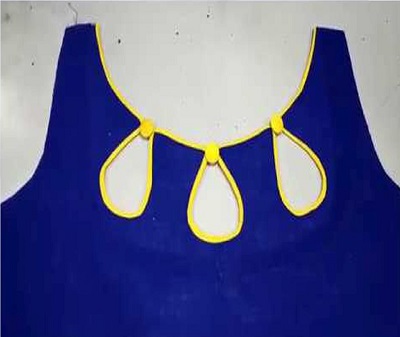 34. High Neck Chinese Collar Neckline With Cut Work Shapes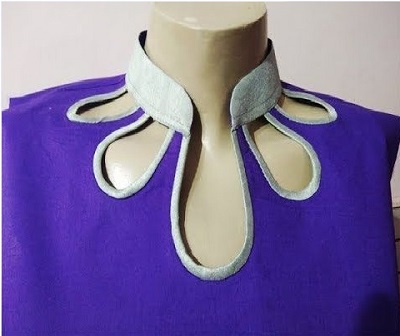 35. Salwar suit Stylish Neckline With Dori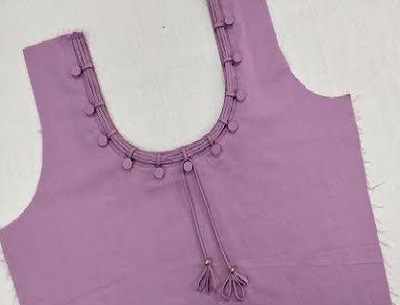 36. High Neckline With Angrakha Style Pattern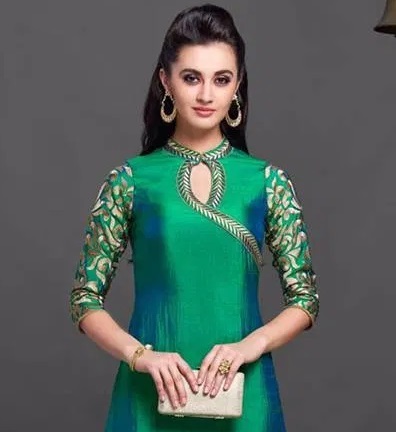 37. V Shape Kurta Neck Front Pattern
38. Off Shoulder Suit Neck Design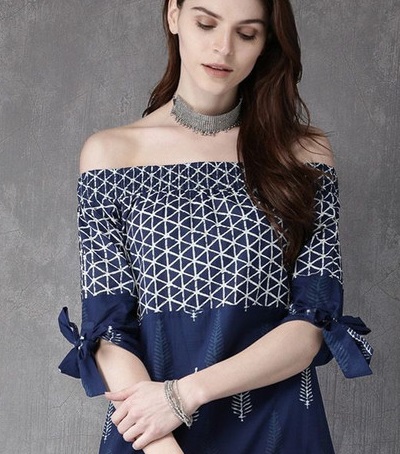 39. Cold Shoulder Shrug Style Suit Neck Design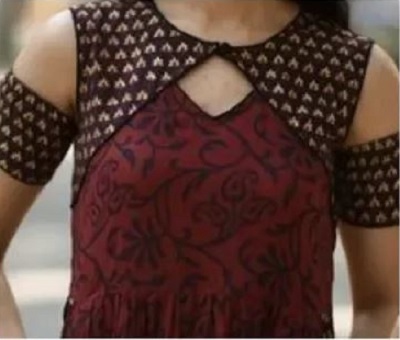 40. Patch Work Stylish Neck Design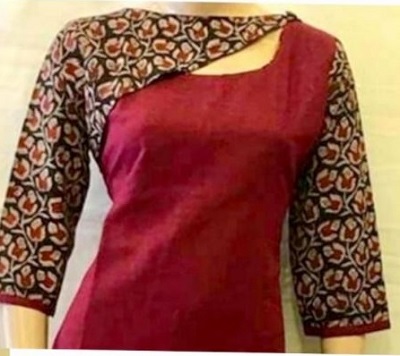 41. Stylish Neck Design With Buttons And Yoke
42. Neck Design For Suit With Pin Tucks And Collar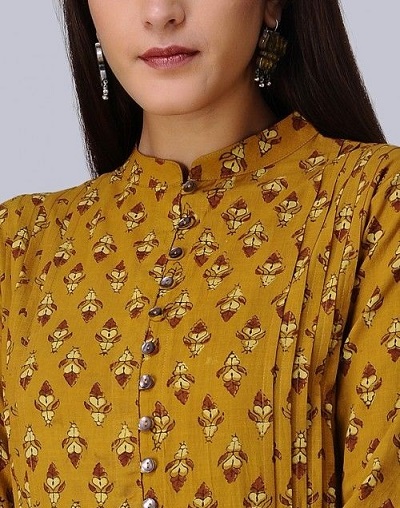 43. Collar Lapel Style Suit Neck Front Pattern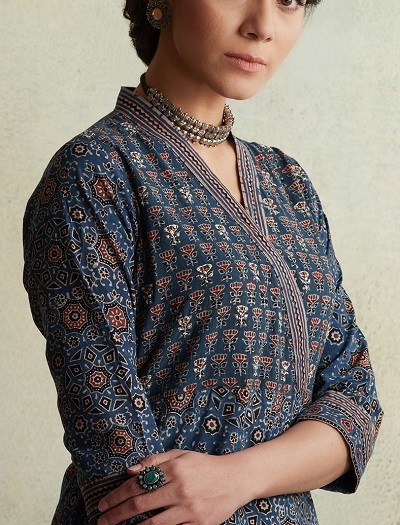 44. High Neck Suit Design With Pleats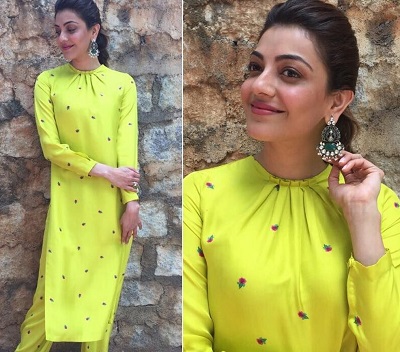 45. Overlapping Cut Pattern Kurta Neck Design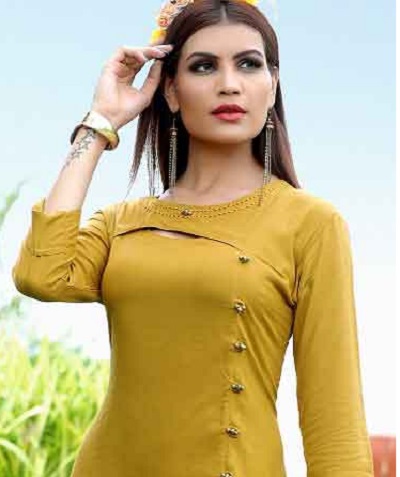 46. Stylish Embellished Kurti Front Neck Design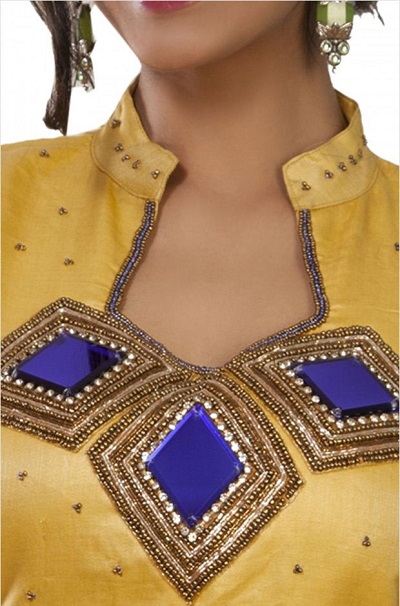 47. Stylish Cut Pattern Front Neck Style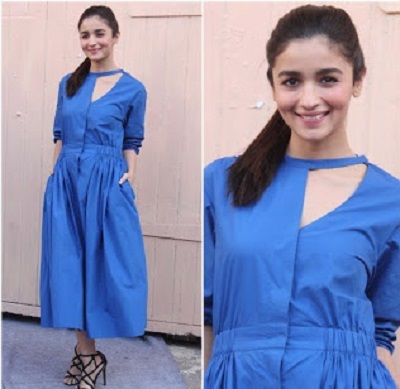 48. Rounded Button Placket Kurta Neck Pattern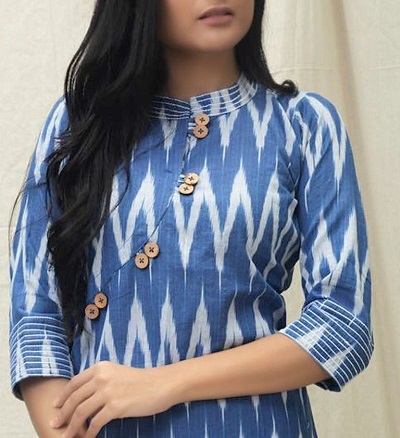 49. Designer Yoke Style String Neck Shape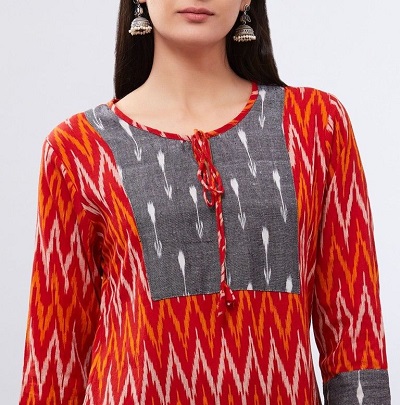 50.  Short Angrakha Style Front Neck Pattern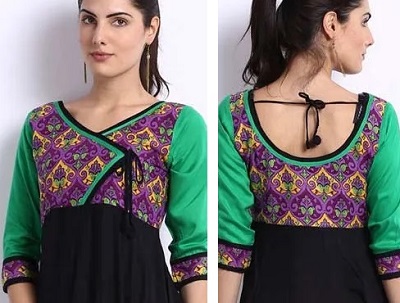 51. Designer Overlapping Collar Style Neck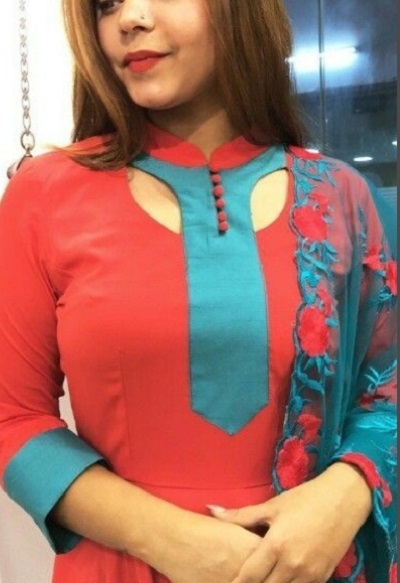 52. Patch Work Collared Neckline For Salwar Suits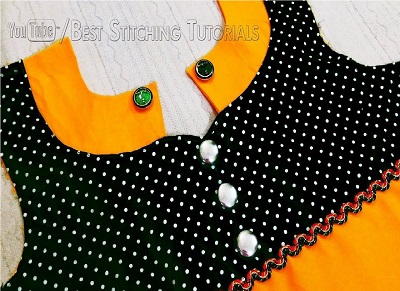 53. Stylish Jacket Style Suit Neck Design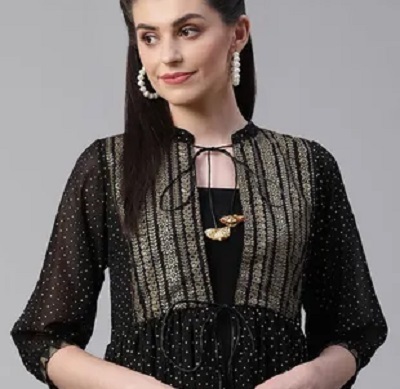 54. Simple Salwar Suit Front Neck Design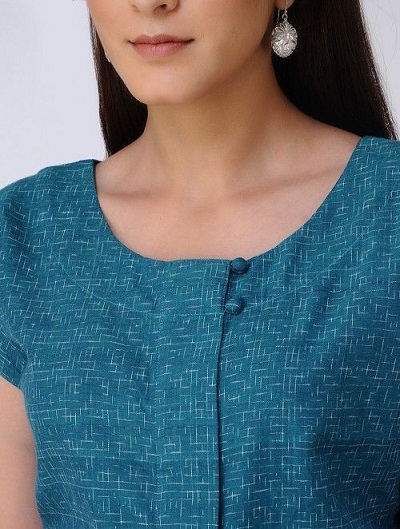 55. Stylish Sweetheart Neck Pattern For Suit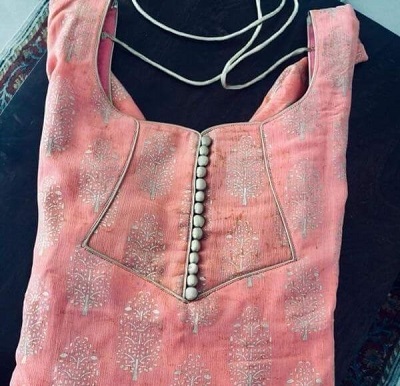 56. Extended Button Placket Style Neck Front Design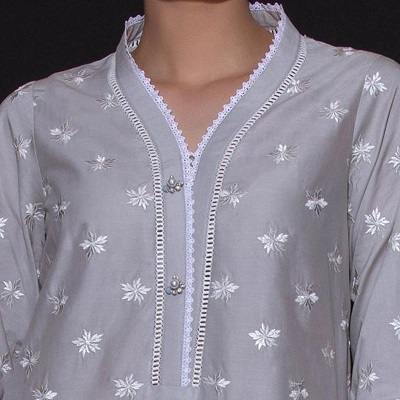 57. Simple Stylish Keyhole Collared Neck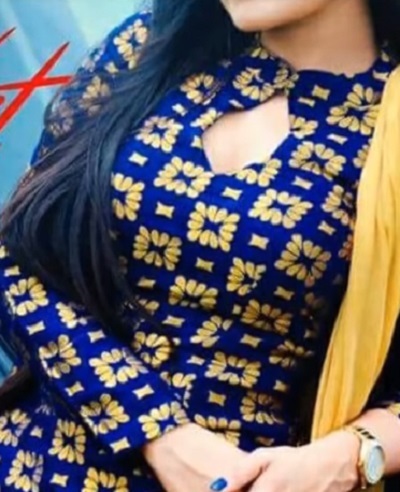 58. Patch Work Design In Solid Patch Suit Neck Design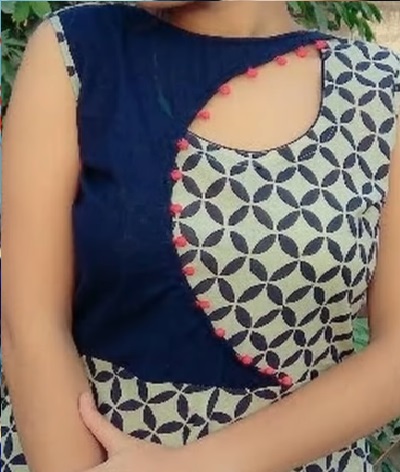 59. Suit Neck Design With Pearls And Stones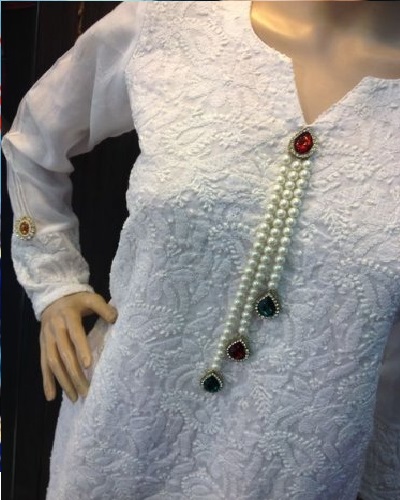 60. Peter Pan Collar Style Salwar Suit Neck Design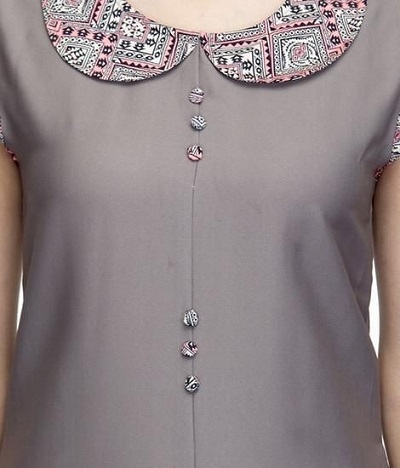 61. Side Potli Button Style Neck Design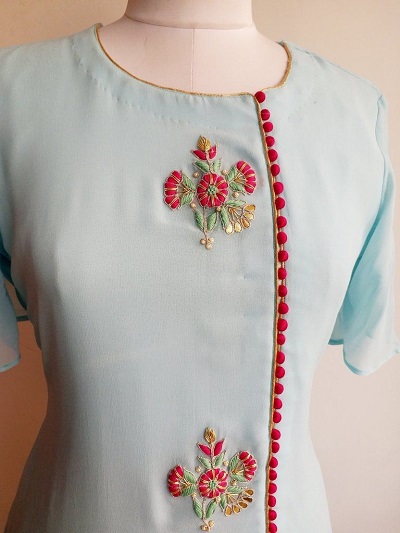 62. Multiple Overlapping Peterpan Style Suit Neck Design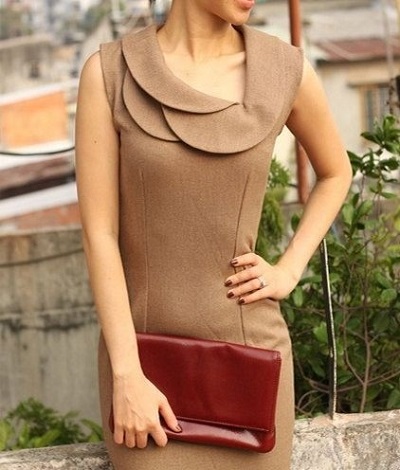 63. Keyhole And Angrakha Style Suit Front Neck Design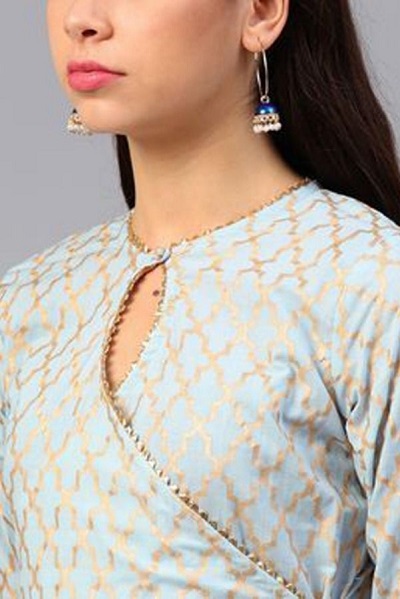 64. V Neck Design For Suits With Tassels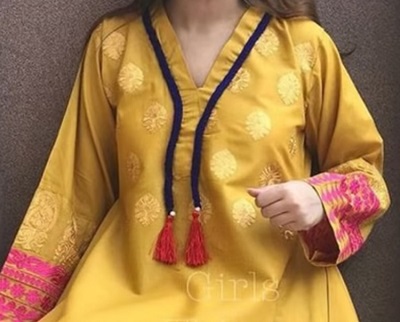 65. Designer Partywear Suit Neck Design Idea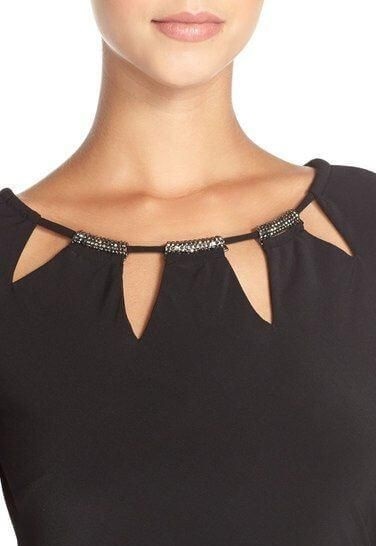 66. Stylish Cut Pattern Style Front Neck Design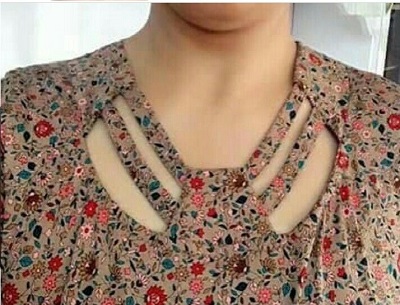 67. Simple Chinese Mandarin Collared Neck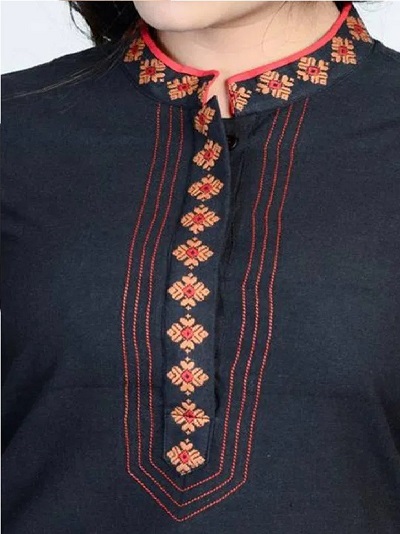 68. High Neck Design For Salwar Suit Style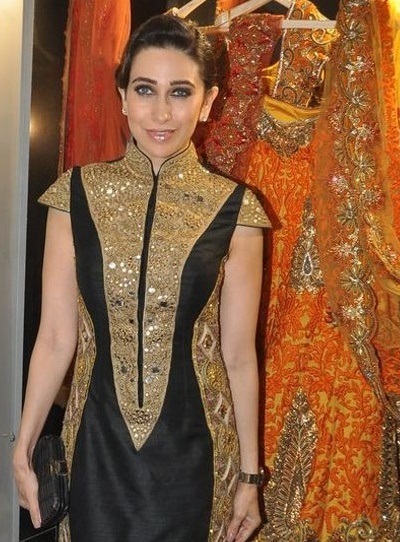 69. Very High Neck Front Suit Neck Design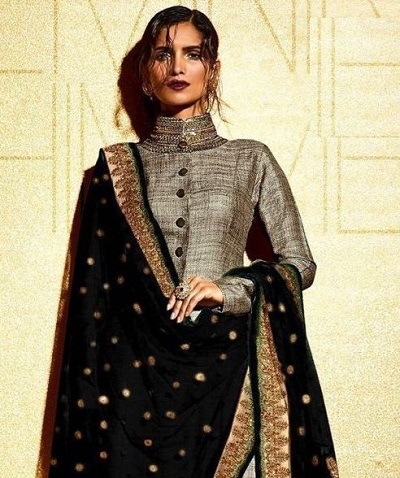 70. Elegant Front Short Keyhole Neck Pattern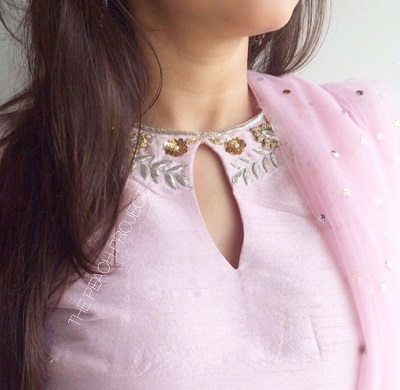 71. Suit Front Round Neck Design With Strips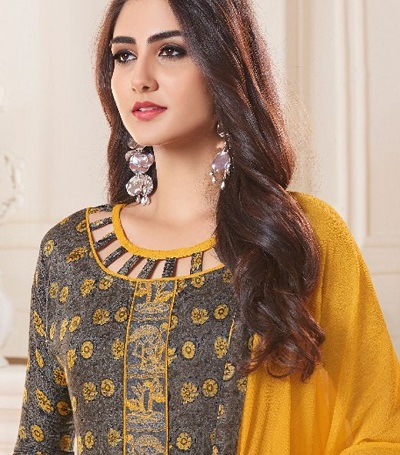 72. Piping Style Front Neckline Pattern For Salwar Suits