Office wear jewellery is as important as your dress for the office. Suitable jewelery can add to your looks and can also make you look well dressed. Jewellery is not just to make one pretty but it also acts as the factor that binds your overall look. When it comes to jewellery the necklace or the neck chains are the most used things for the office wear. So, here we have compiled this catalogue where you will find the office wear necklace for women. That can be different styles and designs come over right is and type of office where necklaces. Even the material used can be of different styles and types. The most commonly used material is the metal that is most commonly used to make the artificial and the junk jewellery. Apart from that women also like to use gold silver and Platinum necklaces. These metals are precious metal and can be costly. However, the artificial jewellery can be in budget and very affordable. So let's take a look at the office wear necklace designs for women.
Latest Office Wear Necklace For Women
1. Beautiful gold necklace design with stone work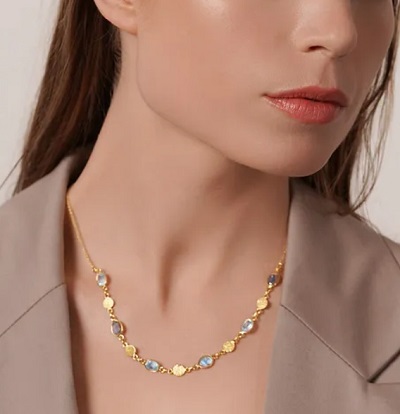 It's a short chain necklace that falls just below the collar. It looks really dainty and pretty. The beauty of the necklace is the design and the stones. It is a nice design that can be worn for the office wear clothing for women.
2. Stylish stone pendant Silver chain necklace design for women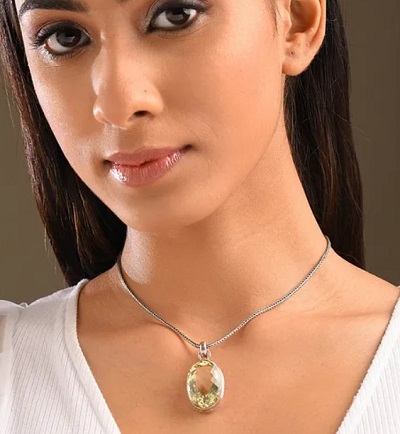 It's a very elegant looking design that has a stone pendant in the centre which dangles a pendent. It looks pretty and can be used for different varieties of your office wear dresses.
3. Simple Solitaire pendant and chain necklace for women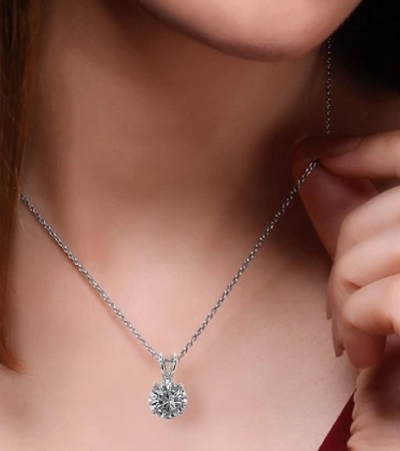 This design is as classy as it looks. At simple Solitaire hands from a thin chain. It is a classic design and looks really pretty.
4. Stylish triple chain with stone work necklace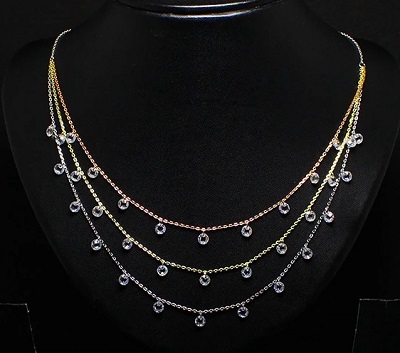 The gorgeous necklace is made beautifully because it contains three different metals, one is a little copper shaded metal, the second row is of gold and lastly silver. The thin chains are joined on both the ends and explain single chain goes at the back of the neck. In the front, all the change has these small stones hanging from them. It looks divine and beautiful.
5. Beautiful peacock chain pendant for office wear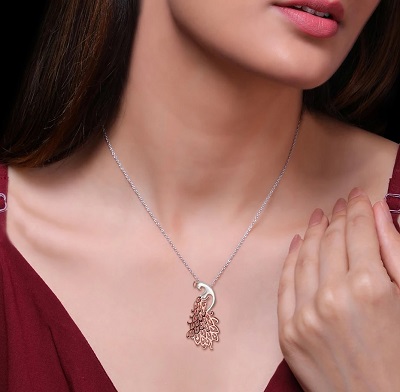 This is also such a gorgeous design for women office wear. There a pendant is in the centre which tangles from chain in Silver. It is suitable for all the Seasons and even for your Indian wear and the western wear.
6. Double chain style necklace design for office wear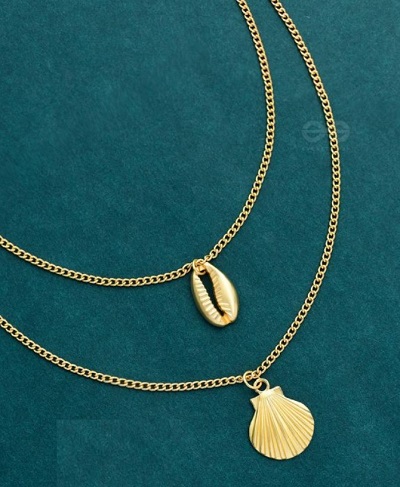 This style of necklace for women is very simple and easy to wear even during the summer season. It is a double chain design, wherein on the topmost chain there is a metal pendant while the lower one has the different seashell design.
7. Stylish gold chain necklace for women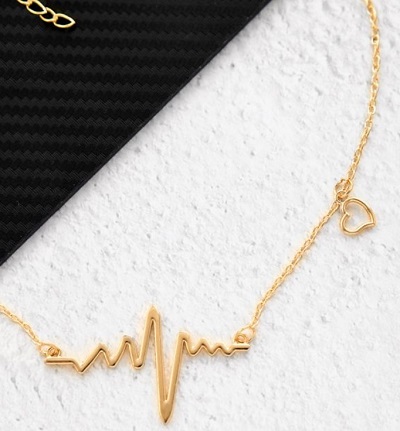 The beautiful hard angles from this gold thin chain that makes it looks really beautiful and pretty it would look really amazing on the western wear and the clothes with v shape neckline.
8. Pendant and chain necklace with matching earrings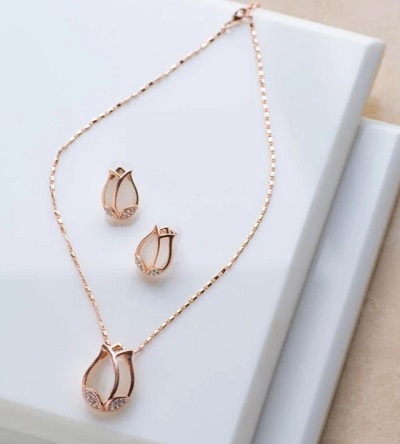 If you also like to wear pendant with thin chain and matching earrings, then this is also great to have with you. It is a very simple and elegant looking necklace set for women.
9. Blue Stone pendant with matching earring necklace set for women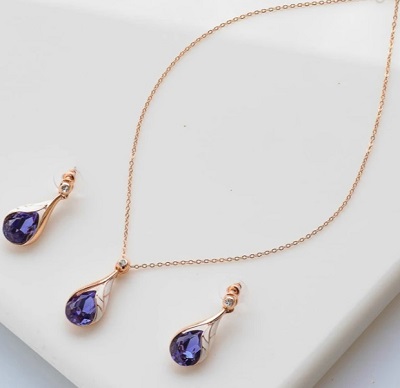 The thin chain carries a nice tear drop shape pattern with a blue in between. It looks royal and regal. The blue color of the stone is Royal looking. It also comes with matching earrings. For all your western wear it is going to look amazing.
10. Matching earrings and pendant chain necklace for office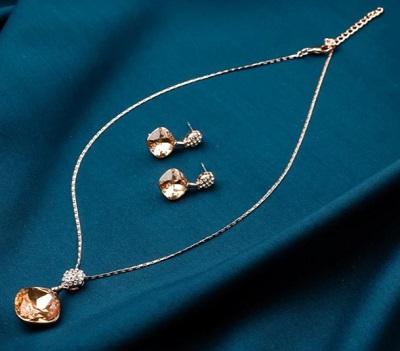 This office wear necklace set is undoubtedly beautiful and gorgeous. It will go really well with both the Indian ethnic wear and the western wear for office. For the business suits and even for the blazer and A-line skirt set this is going to look just amazing.
11. Gorgeous Necklace Set With Matching Earrings And Stones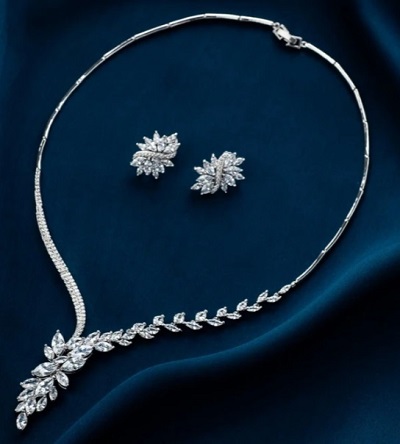 12. Stylish Stone Studded Thin Necklace Set For Office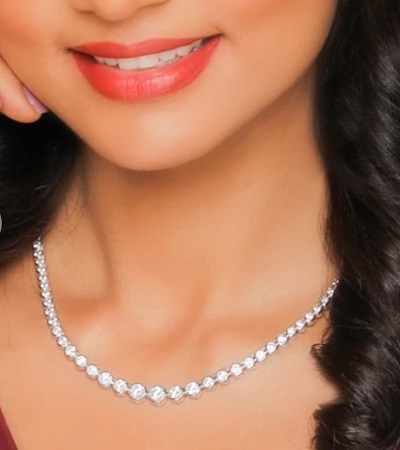 13. Thin Gold Chain With Stone Work Design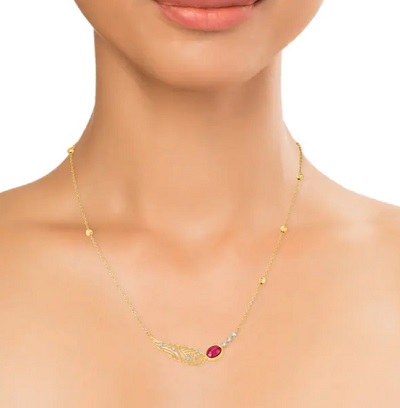 14. Dainty Gold Chain Pattern For Everyday Office Wear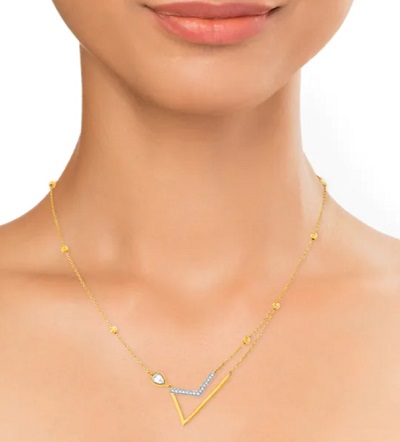 15. Luxurious Necklace With Matching Earrings For Office Parties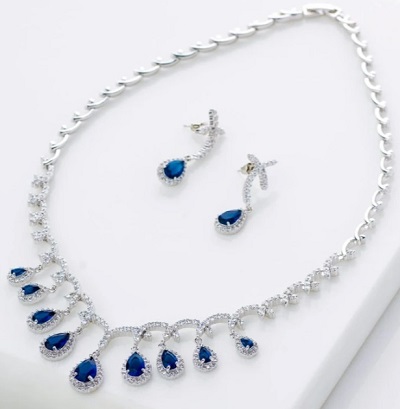 16. Three Layered Simple Chain Style Necklace For Office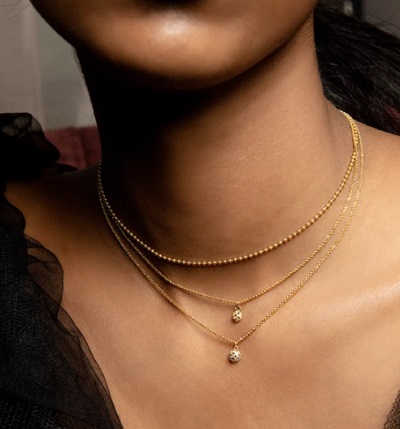 17. Simple Things Change Style Office Wear Necklace Set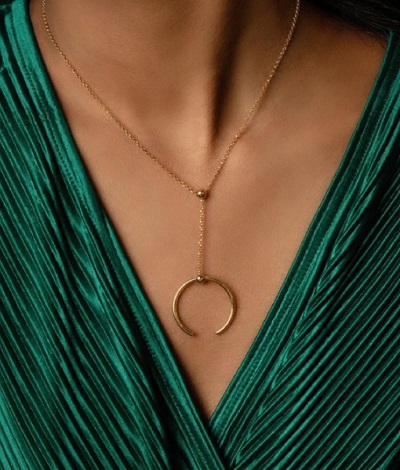 18. Beaded Chain Style Necklace Set For Women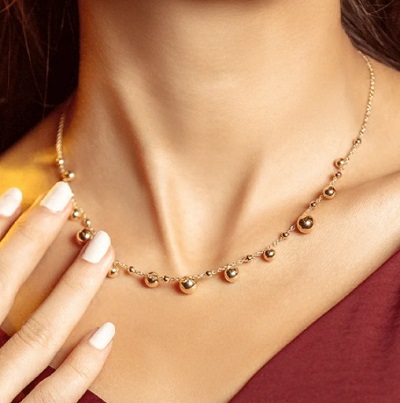 19. Double Chain Style Necklace For Office Wear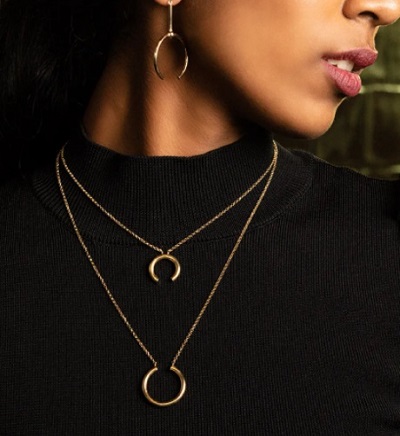 20. Stylish Stone Studded Pendant And Thin Chain Pattern For Office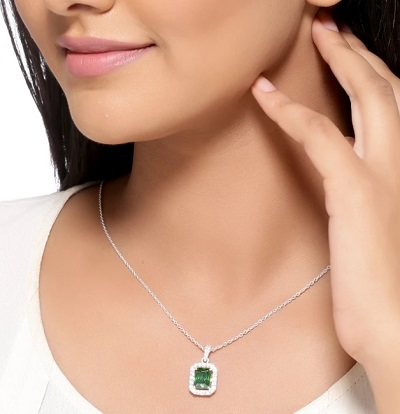 21. Floral Pendant With Thin Chain For Office Dresses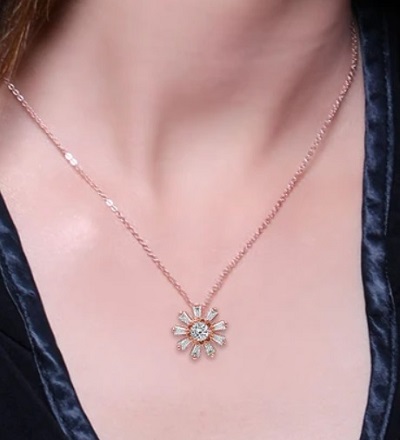 22. Silver Chain Pattern With Matching Earring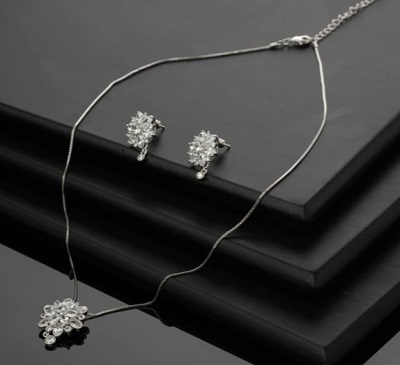 23. Simple Chain Style For Office Wear Tops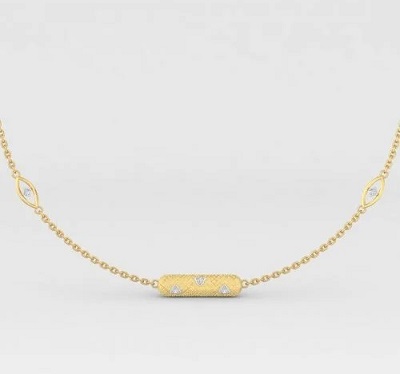 24. Double Chain Pattern Office Wear Jewellery For Ladies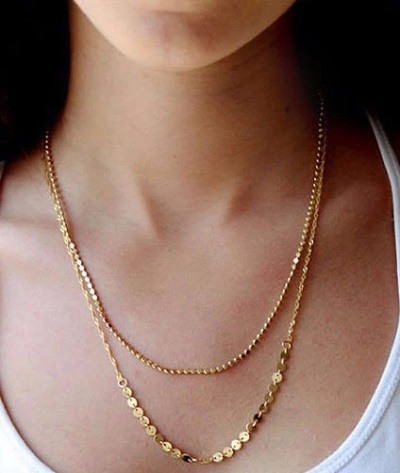 25. High Low Pattern Jewellery Design For Women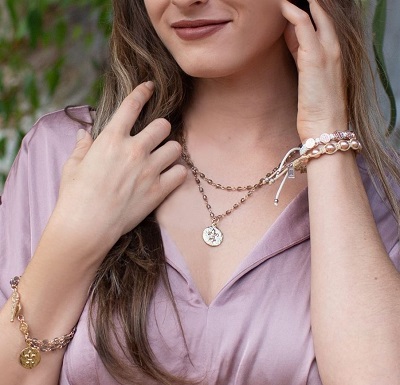 26. Geometric Pattern Chain Design For Office Wear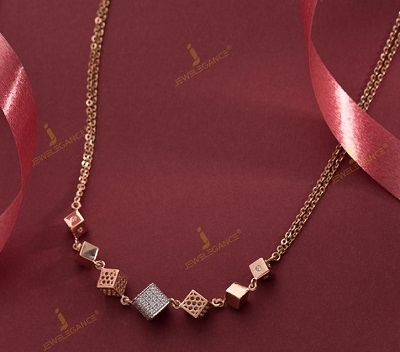 27. Office Wear Simple And Stylish Chain With Matching Studs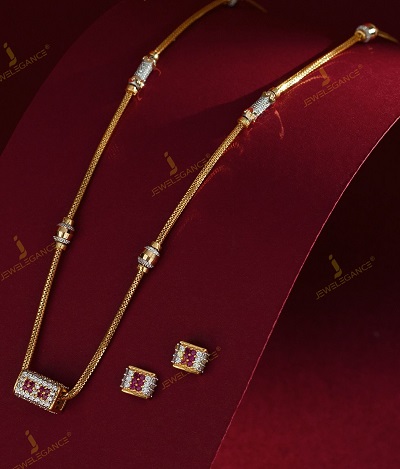 28. Simple Chain Style Office Mangalsutra Pattern For Women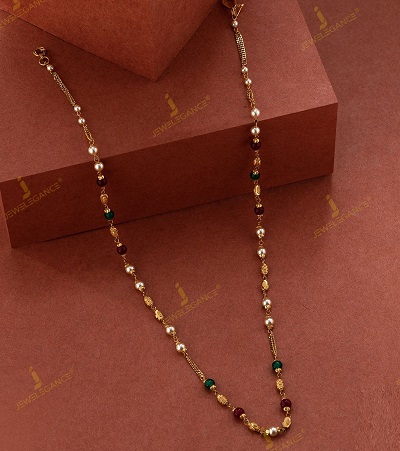 29. Beaded Necklace Style Pattern For Office Wear Dresses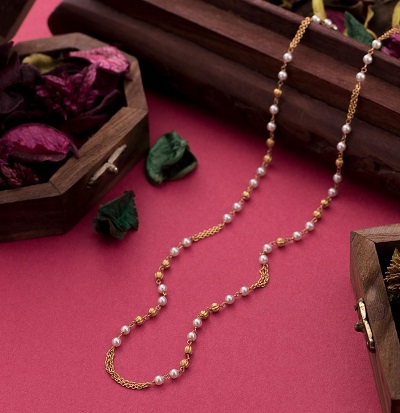 30. Double Chain With Ball Pendant Style Pattern For Office Wear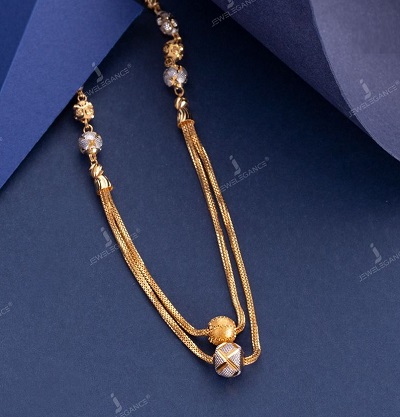 31. Pendant With Thin Chain And Matching Earring For Office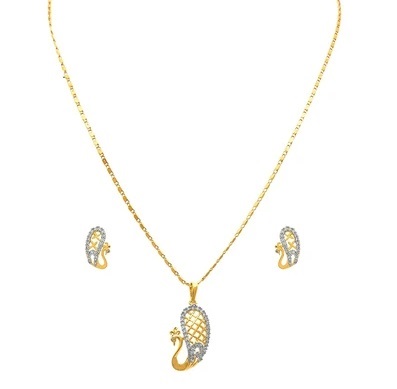 32. Single Chain With Double Dabbing Pendant Style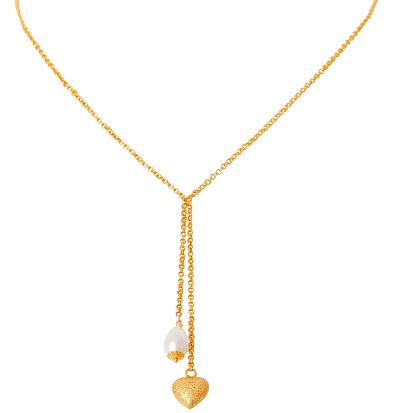 33. Minimalistic Chain Style For Office Jewellery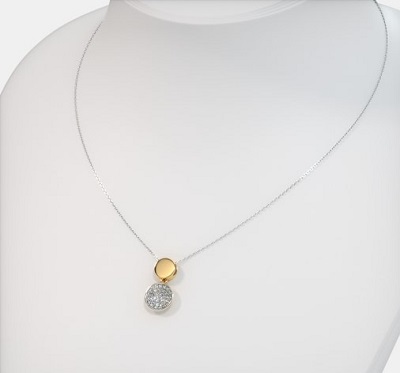 34. Heart Pendant With Thin Chain Style Ladies Jewelery
35. Butterfly Style Stone Studded Pendant With Thin Gold Chain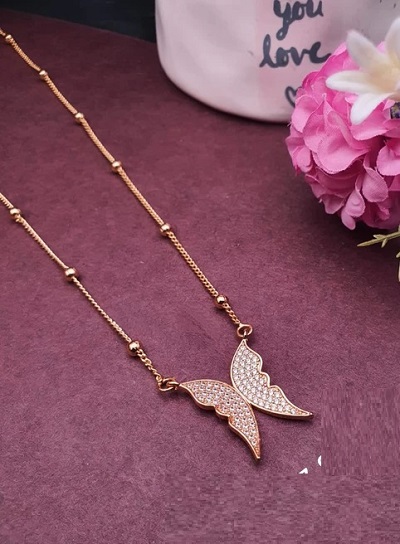 36. Simple Office Jewellery For Women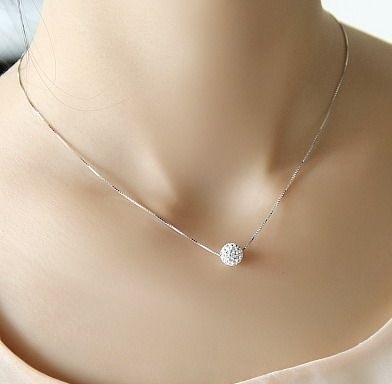 37. Gold And Diamond Office Jewellery For Women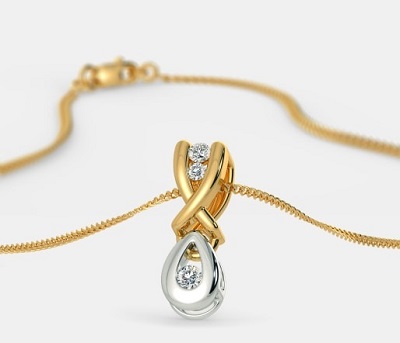 38. Gorgeous Pendant And Beaded Gold Chain Style Necklace For Ladies
39. Gold Pendant With Pearl And Thick Chain For Women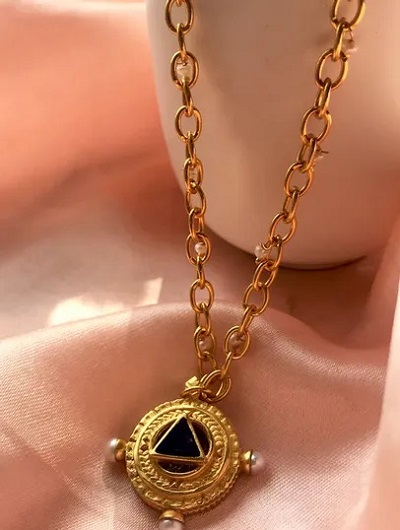 40. Stylish And Simple Chain For Women Western Wear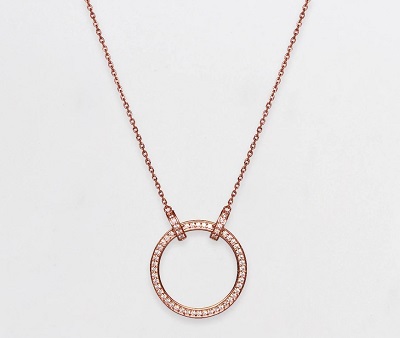 41. Gorgeous Heart Pendent With Wings Style Chain For Office
These are the latest designs of office wear necklace for ladies. Ladies can wear them for office and even for office parties.