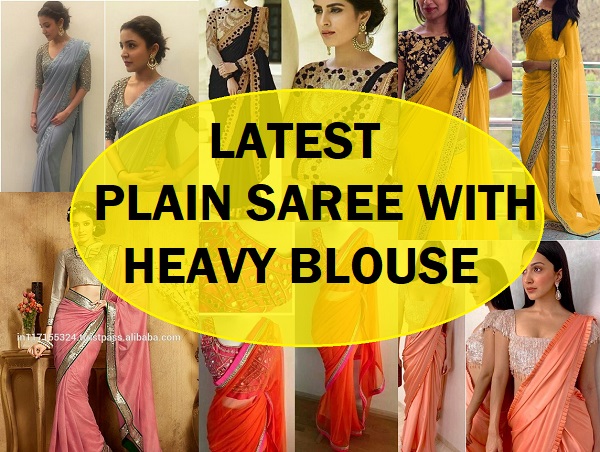 The style of plain sarees with heavy designer blouse is very popular and many women love to try that. In fact, it was popularized in the olden days as well, when the actresses in the movies used to wear plain sarees with beautiful heavy embroidered or design blouses. This is why, we've created this post, in which you'll find the best plain saree blouse designs with heavy blouses.
Latest Plain Saree with Heavy Blouse Designs
1. Red And Gold Plain Saree Design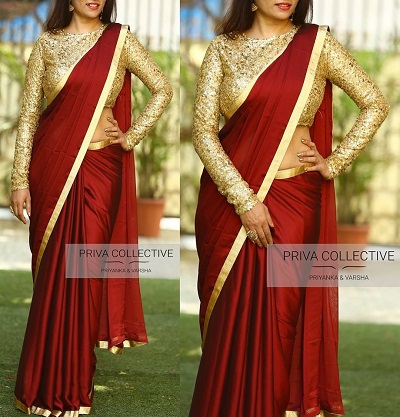 The beautiful plain dark red Satin saree with only the golden border is an exclusive color combination to look at. This saree is paired up with a gold and sequin studded blouse. The blouse has full sleeves with boat shaped neck line. The Princess cut blouse has side zipper that makes it easy to wear. The saree and the blouse combination is a hot favourite as Red and gold are made for each other especially for the Indian wear.
2. Peach saree with red blouse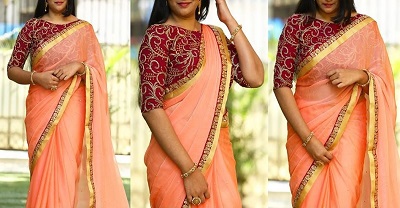 How about a Peach and dark red combination? Here a light peach saree is paired with a dark red blouse. The blouse is given elbow length sleeves with boat shaped neckline. The entire blouse has heavy Gold thread work embroidery. This combination of black and peach looks very stunning and ravishing for every occasion.
3. Plain saree with heavy embroidered blouse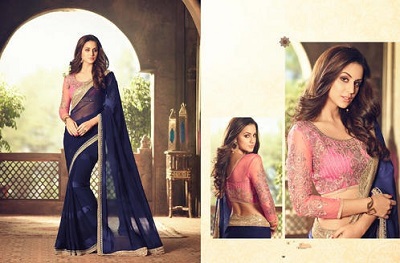 Pink and blue are two entirely different colors from the different color families. Pink blouse is paired with navy blue saree. The plain saree is not entirely plain but has a border on the edges. The blouse is made with the sheer net fabric in pink color with heavy embroidery on the sleeves and the centre part. The blouse is given round neckline and very heavy jewelery like embroidery is done on the entire design. It is perfect for evening parties and ceremonies.
4. Grey plain saree with Heavy Sequin Studded Blouse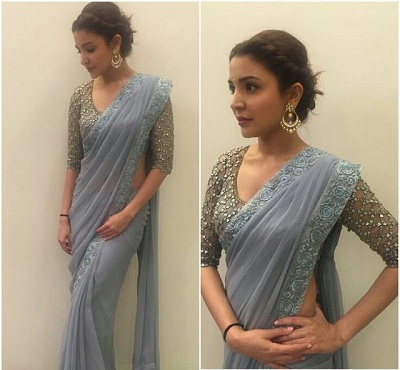 This light grey saree is almost plain with just the embroidered border given. The beauty of the saree is the stone and sequin work studded blouse. With a scoop neckline, the blouse is given three fourth elbow length sleeves. The blouse is a designer blouse piece which blends so really well with the saree that it would surely make you look like a Diva whether you attend any party.
5. Beige and gold plain saree pattern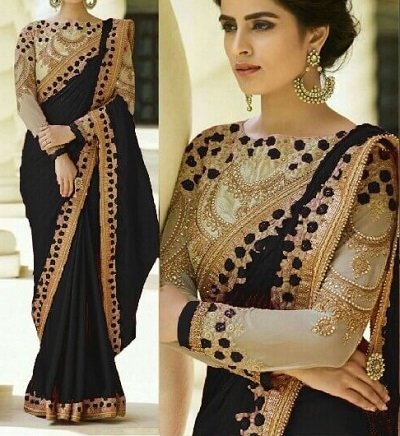 This plain black saree with border is with a beige and gold heavy embroidered blouse. And the blouse has beads, sequins and Zari work which is clearly seen. The blouse also has the black embroidered flower pattern that is also seen over the saree. The blouse bears the jewellery like patterns in the form of embroidery.
6. Yellow simple saree with Heavy Navy Blouse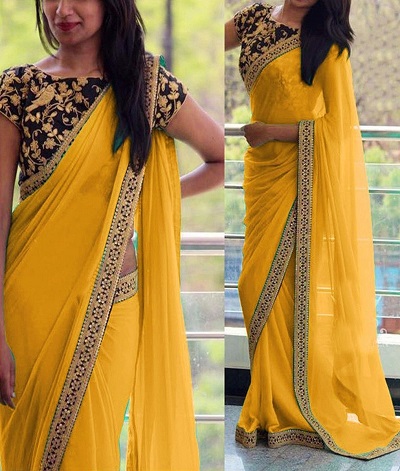 The plain yellow saree is paired with a dark blue which almost looks like a black blouse. It is a short sleeve embroidered blouse with boat shaped neckline. This blouse is given very heavy embroidery with bird and floral pattern. The yellow saree has border that matches with the blouse. It is yet another beautiful combination that one can try.
7. Stylish Saree Blouse Pattern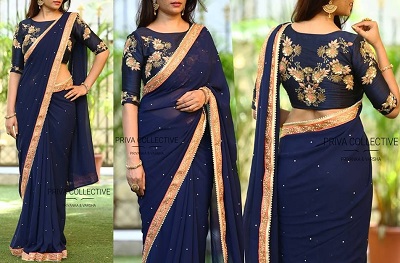 The saree hair is not plain but has pearl beads. The blouse matches the saree color and both are in navy blue color. The blouse is embroidered and embroidery is shown of the sleeves shoulder and the bust part. With boat shaped neckline, it looks very regal and royal.
8. Pink and Gold Plain Saree Designer Blouse Style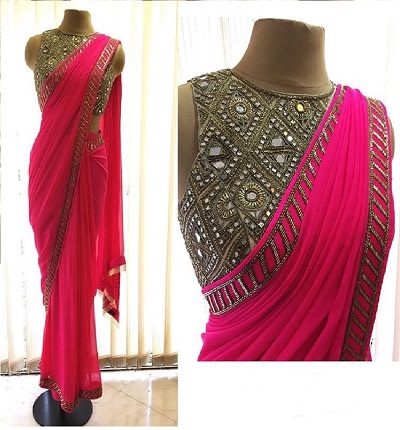 Pink and gold is yet another beautiful combination that works extremely well for Indian ethnic wear. This pink saree has borders with the sequence and beads. We highlight of this entire dress is the blouse. With the round neckline and sleeveless pattern the blouse is given a princess cut. The blouse is so stunningly made with stones, sequins and mirrors that the geometric pattern makes it one of the best looking golden blouse designs that you can have with the plain sarees.
9. Peach plain saree with sequin blouse for party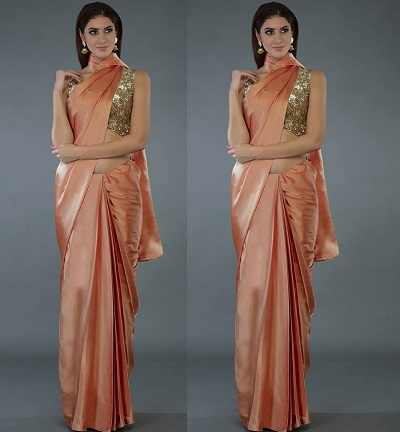 The Salmon pink or peach colored Satin sarees paired with a nicely made sequence studded Golden blouse. The gold blouse sleeveless and has a round neckline. The entire attire is so royal and luxurious looking that it is elegant yet has extreme the glamorous feel to it.
10. Plain pink saree with silver gold blouse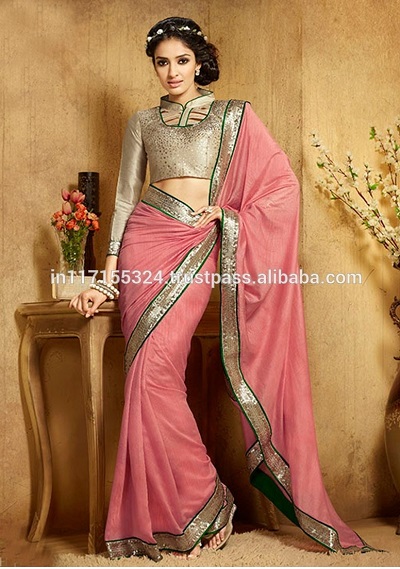 The watermelon pink color saree with a golden border is paid up with a golden silver blouse. It has a collar and the blouse design is likely unique and model looking. It is a very party perfect dress that women can try.
11. New Model Blouse With Plain Saree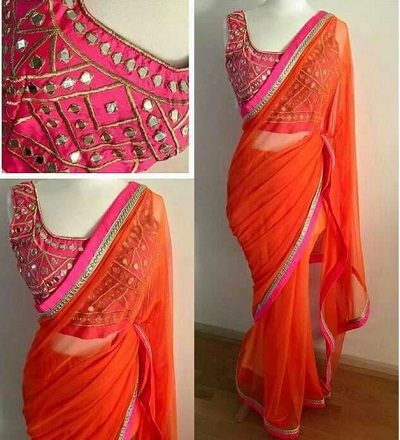 If pink and orange is your color then surely this dress is for you. The orange saree is paired with pink mirror work blouse. The blouse has embroidery that has mirrors. The blouse has scoop square neckline with sleeveless pattern.
12. Latest Saree Blouse Design And Pattern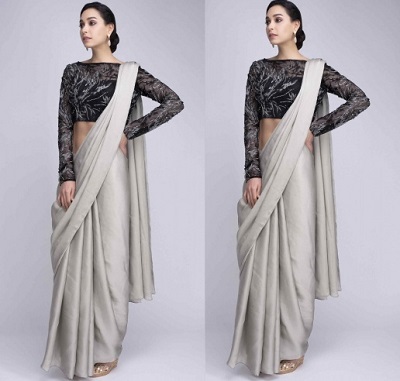 This slate grey color saree is teamed up with sheer black blouse. The blouse is absolutely stunning and the color goes really well with the saree. It has embroidery in grey and silver color which makes it very Cocktail function appropriate dress.
13. Silver Grey Plain Saree With Designer Blouse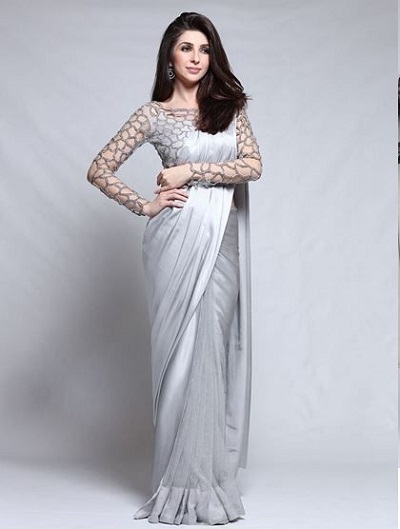 Here the blouse is the highlight of this saree which is no less. The Silver grey color saree is teamed up with a cut work blouse pattern. The extremely designer and heavy blouse has cut work all over. The full sleeves of this design make it extra essential and glamorous.
14. Partywear Plain Saree With Designer Blouse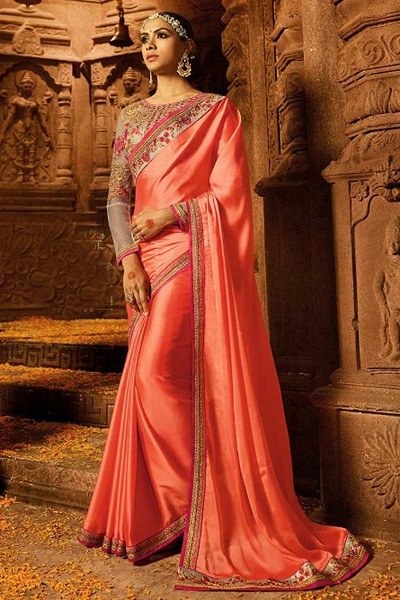 The orange peach color is certainly Indian and most of the Indians would love to wear it. It comes with a light grey colored blouse in full sleeves. The sleeves are adorned with embroidery gold color. The neckline is round which makes it elegant yet very modern.
15. Black and White Saree Blouse Pattern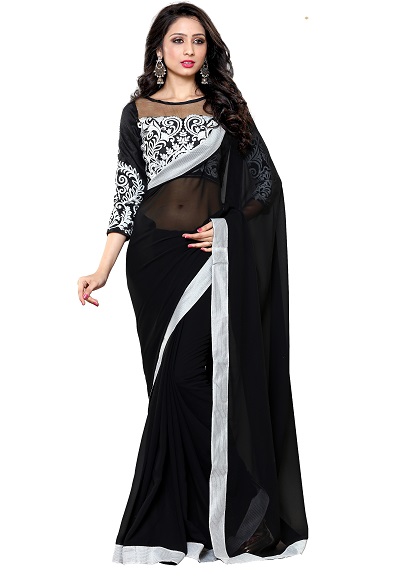 The simple black saree is paired with silver border black blouse in chiffon fabric. The highlight is the white embroidery that is done over the blouse and the sleeves. Three fourth sleeves are given to this blouse which makes this look extremely elegant and stylish.
16. Purple Embellished Heavy Blouse With Plain Orange Saree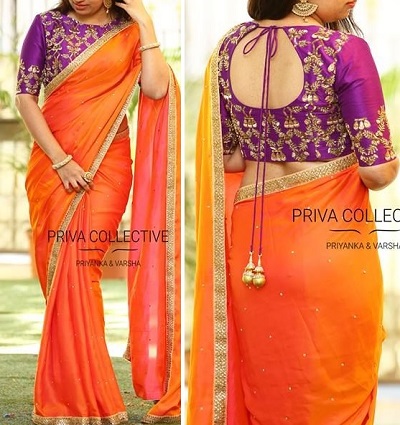 17. Stylish Plain Peach Printed Saree With Heavy Ivory Gold Blouse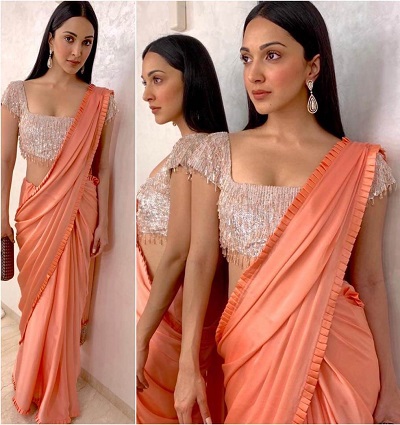 18. Beige Net Thread Embroidered Heavy Blouse With Black Pink Plain Saree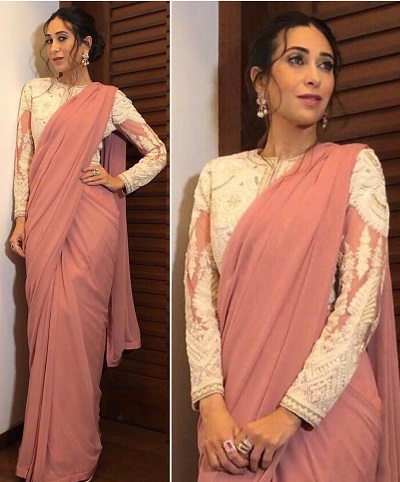 19. Pink Plain Saree With Blue Embellished Net Blouse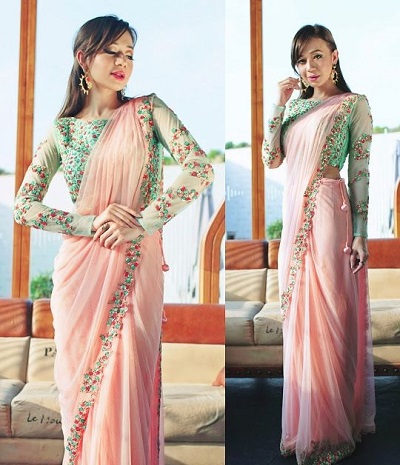 20. Stylish Black Heavy Embroidered Blouse With Plain Pink Saree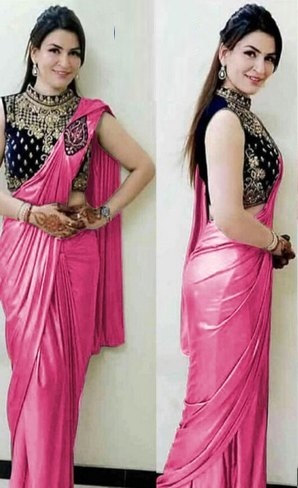 21. Pink Mirror Work Heavy Blouse With Orange Saree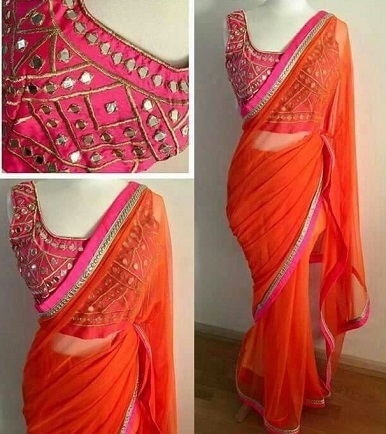 22. Plain Chiffon Saree With Heavy Sequin Work Black Blouse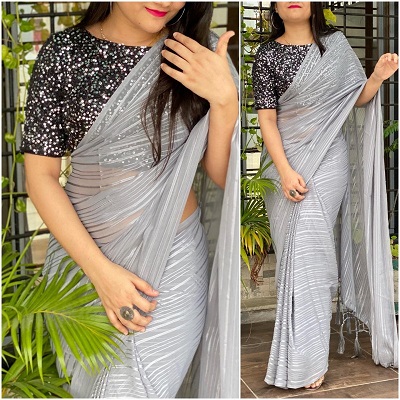 23. Black Heavy Embellished Velvet Blouse With Grey Plain Saree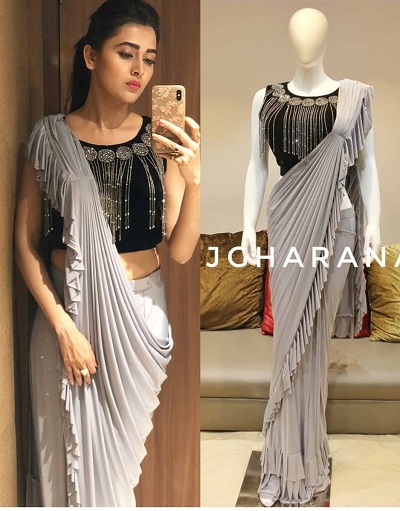 24. Simple Saree With Netted Heavy Blouse Design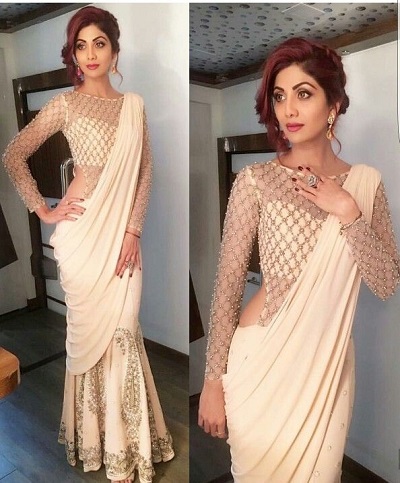 25. Golden Heavy Blouse With Plain Gold Saree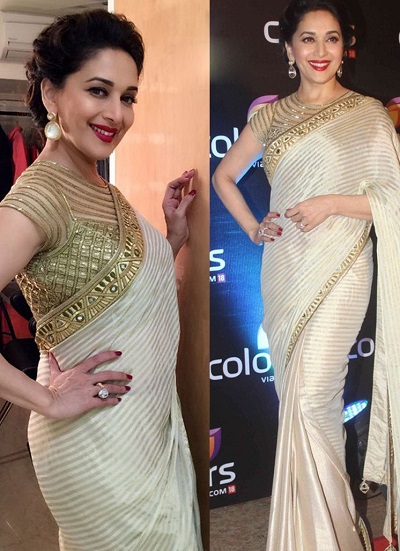 26. Green Plain Saree With Border With Heavy Embellished Blouse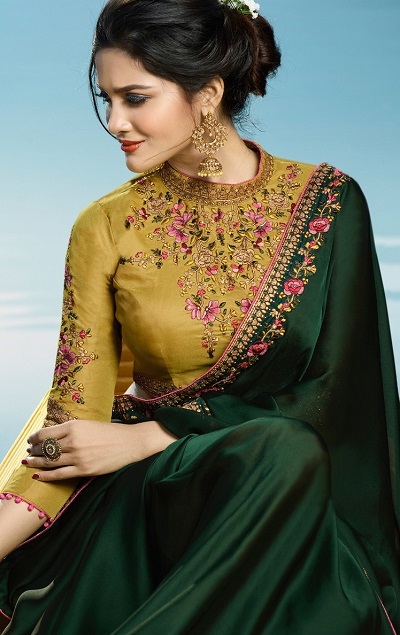 27. Heavy Party wear Blouse With White Border Saree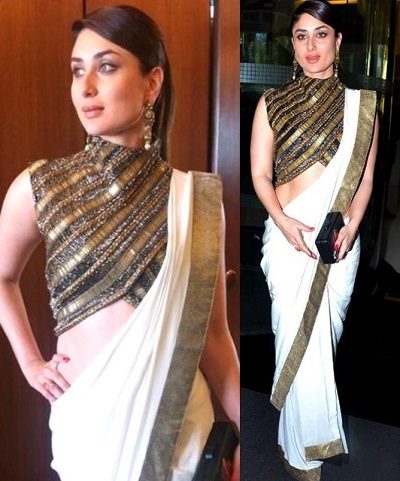 28. Heavily Embellished Blouse With Multi Shaded Saree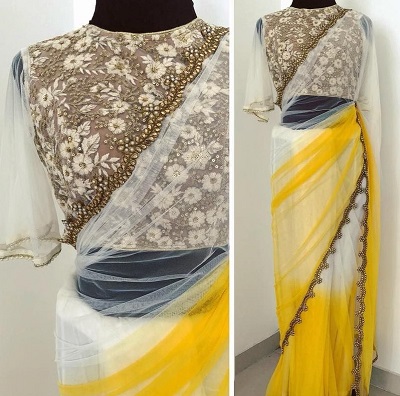 29. Ruffle Designer Blouse With Plain Saree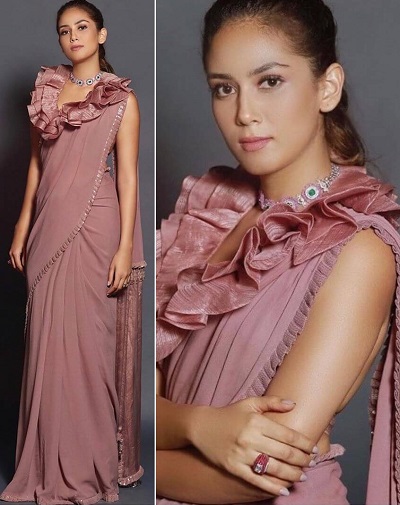 30. Mirror Work Heavy Embellished Blouse With Plain Grey Saree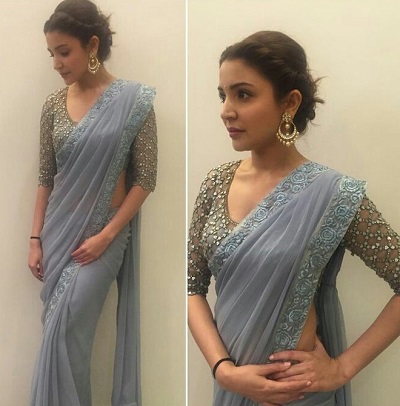 31. Plain Gold Saree With Velvet Maroon Heavy Blouse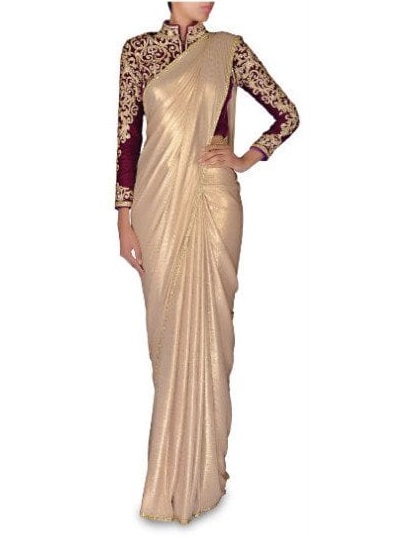 32. Plain Maroon Saree With Silk Maroon Heavy Blouse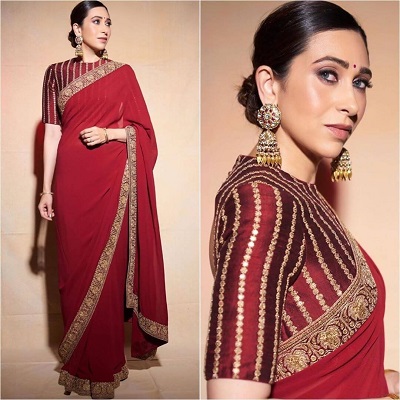 33. Stylish Plain Black Saree With Heavy Black Blouse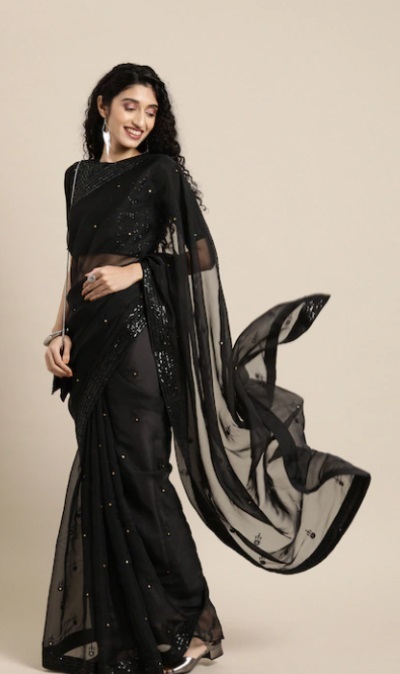 34. Simple Georgette Saree With Heavy Embellished Sleeveless Blouse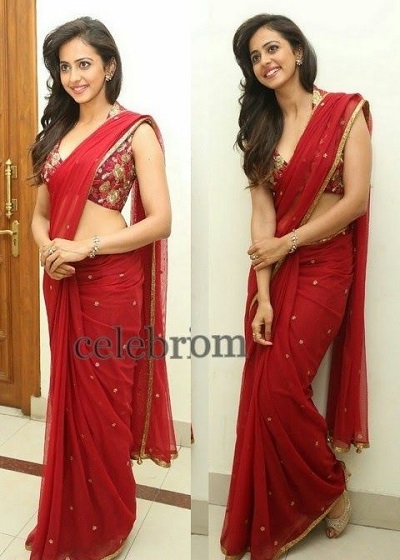 35. Stylish Wine Coloured Plain Saree With Gold Heavy Blouse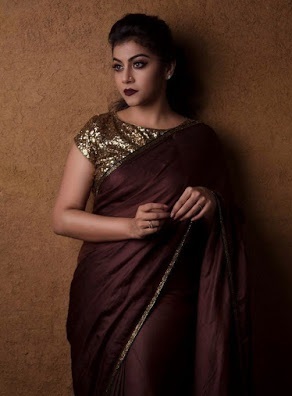 36. Simple Chiffon Saree With Heavy Multicolor Blouse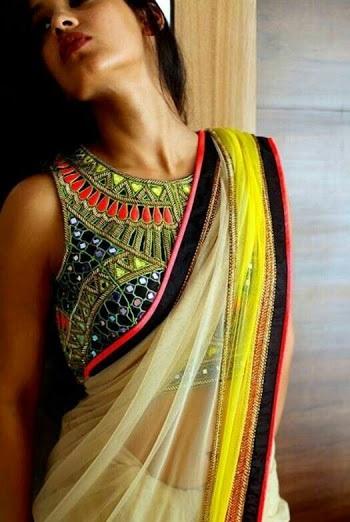 37. Feather Work Heavy Blouse With Satin Coffee Colour Saree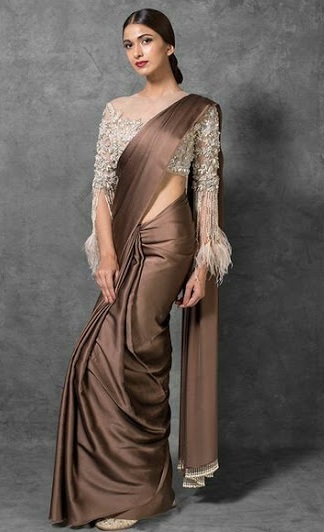 38. Simple Green Saree With Heavy Blouse Design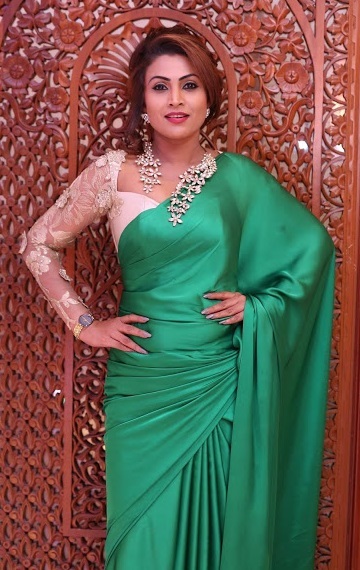 39. Stylish Chiffon Yellow Saree With Embroidered Pink Blouse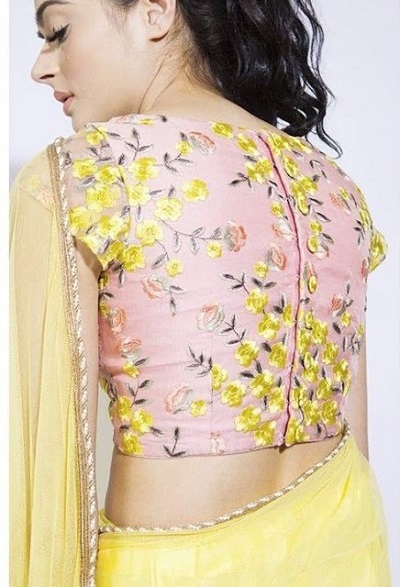 40. Chiffon Orange Saree With Designer Blouse Pattern
41. Plain White Saree With Full Sleeves Red Heavy Blouse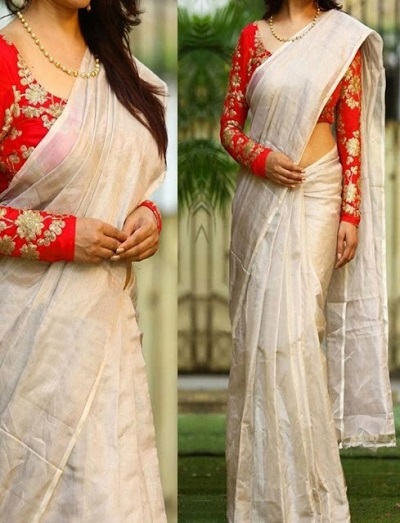 42. Plain Double Shaded Simple Saree With Heavy Blouse Pattern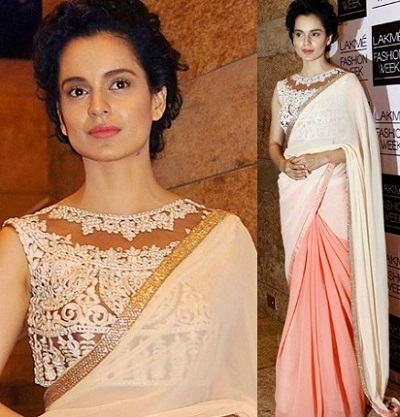 43. Stylish With Heavy Work And Simple Saree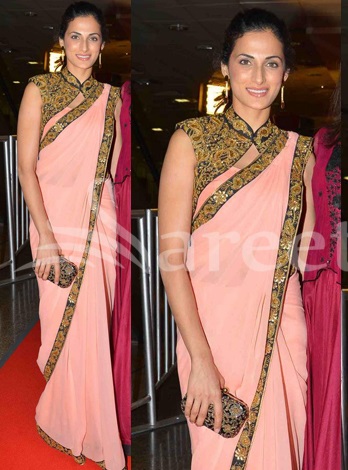 44. Plain Saree With Heavy Work Blouse Pattern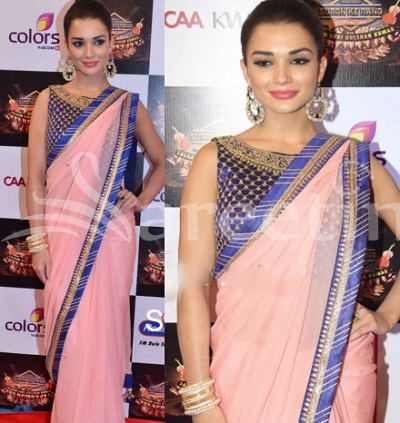 45. Pink Plain Chiffon Saree With Heavy Golden Blouse Pattern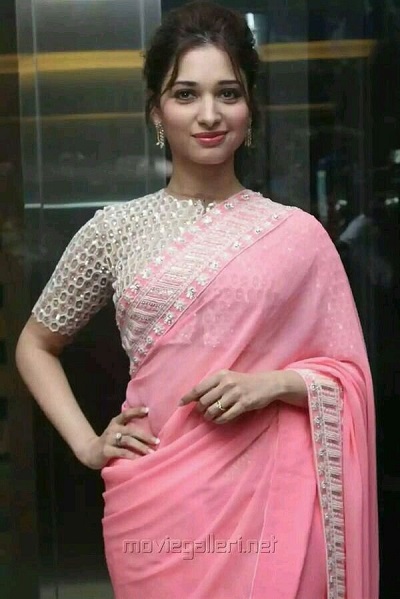 46. Plain Designer Pink Saree With Designer Blouse Pattern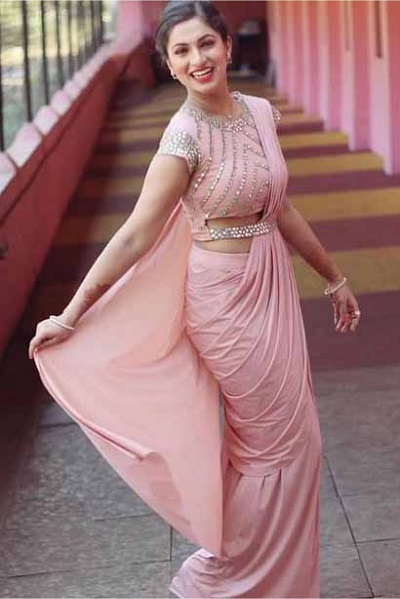 47. Stylish Pink Plain Saree With Black Velvet Heavy Blouse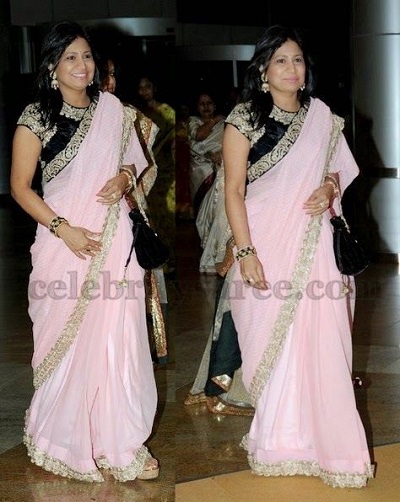 48. Red Heavy Blouse With Simple Pink Saree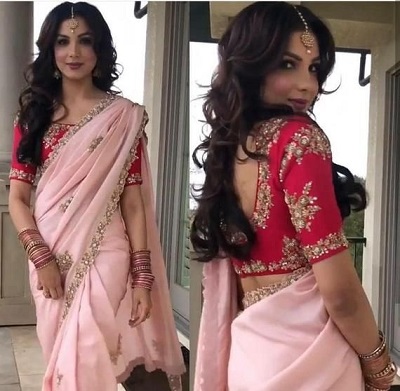 49. White Plain Saree With Golden Sleeveless Blouse Pattern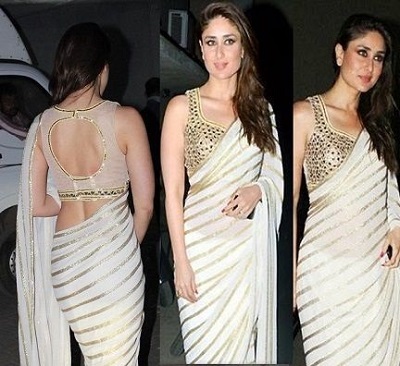 You have enough of the options for the plain saree and heavy designer blouse patterns. One can surely try it for any function that they go for. Whether it is the Karva Chauth, festival or any pooja at your home, you can surely look your best and stunning is away.