Latest Pattu Saree Blouse Designs and Patterns
Silk sarees has a rich cultural existence and women all over Indian loves to wear them. Kanjivaram Silk sarees are also referred to as Pattu Sarees in Southern India. Latest pattu blouse designs make you look royal and definitely one can never look out of fashion while wearing a silk saree.  One would wear the gorgeous silk saree for grand occasions like family wedding, receptions, baby showers and other ethnic events. Worn with pretty silk saree blouse designs you can elevate your entire look.
You must have noticed that even on the international platforms, a lot of Indian celebrities have sported pattu sarees and other such traditional wear. Now gone are the days when the silk sarees were only paired with regular looking Silk blouses with border. However, currently, you can have your reshmi or pattu saree blouses in different patterns, designs and trendy color combinations as well. For formal occasions, silk sarees are given preference. A lot of women experience difficulty while going for the latest blouse designs for their silk sarees. Therefore, we have compiled the top silk saree blouse designs that are in trend and currently very popular. 
When it comes to blouse designs, a lot of women are experimenting with the contemporary designs like boat neck, deep back neck, and even the delicate embroidery work along with the pattu sarees. Not just that, even velvet blouses are in current trend that you can pair up with your different types of silk sarees.
These pattu saree blouses can have beautiful heavy embroidery, maggam work, pattu blouses with border, with sequins, thread work, puff or flared sleeves, lace fabric and even the cutwork. Cut work in kanchipuram silk saree blouse design is heavily relied upon since a lot of women find the work to be quite interesting and beautiful. Here in this post, let's check the latest pattu saree blouse designs that you must try this year. Even the Bollywood and South Indian celebrities have time and again shown their love for silk sarees.
After sharing the blouse design images, we would like to give you some extra tips to choose the best blouse designs for silk sarees or pattu sarees. Pattu sarees are royal and attractive looking, therefore the blouse designs should match it. Below, we have compiled the blouse designs that are not just pretty but will do equal justice with your Pattu or silk saree.
Latest Pattu Saree Blouse Designs and Images
Here, we would also like to tell you that there are different types of pattu sarees like Mysore Silk, Kanjivaram Silk, Raw Silk, Tushar Silk, Kerala Silk, Uppada Silk, Dupion Silk, and even the Kalamkari silk.
1. Elbow Length Pattu Saree Blouse Design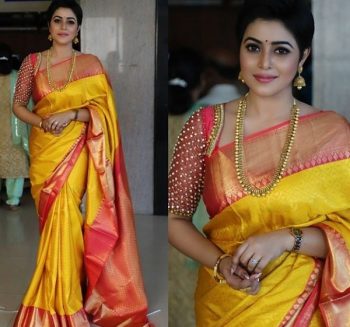 Beautiful embroidery and bead work on the sleeves is the key highlight of this blouse. Sweetheart neckline that is embellished with Kundan and Dragon stones is giving Royal look into this design. The chequered work on the elbow length sleeves make it look extremely refreshing. It can be paired with your wedding sarees. Like, if you have a wedding in your family you can opt for this blouse. The beauty of this pattu saree design is that women of all age groups and body types can opt for this. Not that if you are thinking of wearing a lehenga aur ghagra, this design would also go with that.
2. Simple Pink Pattu Saree Blouse Design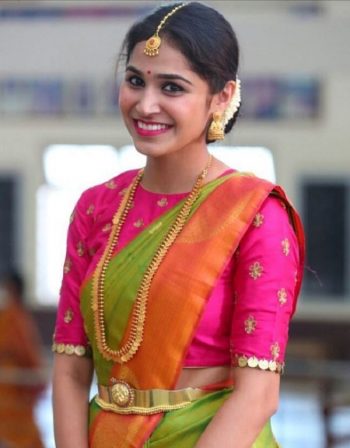 This stylish pattu blouse has high neck with elbow length sleeves. The otherwise plain looking blouse has multiple floral motifs which are embroidered. On the edge, there is coin sequin work that gives nice look to the blouse. If you ever decide to wear a crop top and skirt, this blouse can also be reused for that. Other than the pattu sarees, you can pair it with your chiffon and georgette sarees as well.
3. Green Stone Work Pattu Saree Blouse Pattern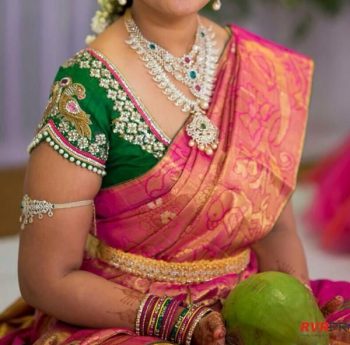 It's a heavy Maggam work pattu blouse design for brides and suitable for other big occasions. To give it more royal and classy appearance, the entire blouse has been stone studded. The green designer blouse has edges studded with sequins and stones. It is not a patch work but hand work that looks quite exclusive. It is only a designer blouse that most of you would like to wear for big occasions.
4. Puff Sleeves Pattu Saree Blouse With Border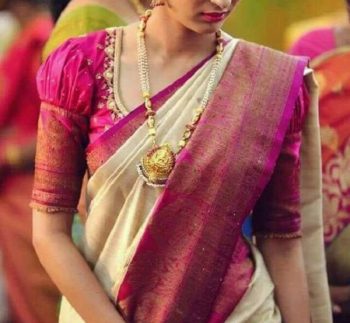 The pattu blouse here reinvents puff sleeves. The round neckline of the blouse is embellished with thread and beads work. The highlight of the blouse design for silk saree, is its sleeves. While you have puff sleeves on the top, you have a band that goes till the elbows and pleated work is seen on the edges. The blouse design is highly refreshing, unique yet has the traditional vibes to get. I am sure you would love to pair this with your Kanjivaram silk sarees or even the sarees like Kerala silk, Maheswari silk and others.
5. Green Maggam Work Pattu Saree Blouse Pattern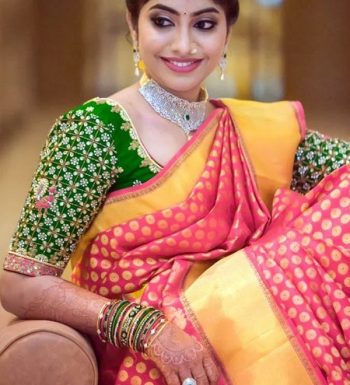 The chequered design on the sleeves of this blouse is truly a designer piece. Maggam work is rich with stone, thread and zari embroidery and aari work is quite visible. Its round neckline is also heavy embroidered. With band of contrasting colour is added on the edge of the sleeves. The combination of green and pink is quite refreshing. The same pink colour is seen on the all over saree. One can definitely go for this designer blouse pattern for their wedding silk sarees.
6. Paisley Green Pattu Saree Blouse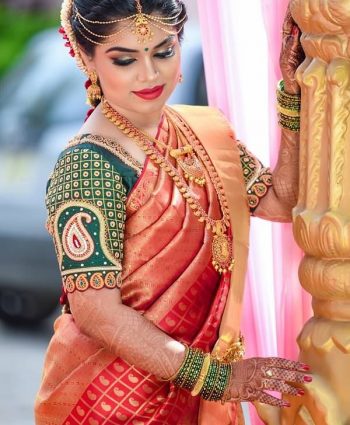 This latest silk saree blouse designs with mirror work is truly grand in its appearance. The Paisley border on the edge of the sleeves gives it an exclusive catalogue blouse look. The same paisley motif motive is on the sleeve with chequered stripes. It's a heavily embroidered design that is mostly for events, where you would like to be the centre of attention. Blouse like this is perfect for new bride and baby showers.
7. Thread Work Silk Saree Blouse With Border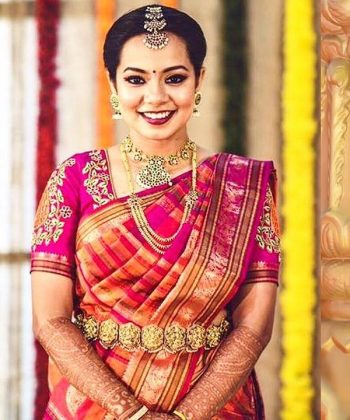 Designs like these, are also extremely popular amongst celebrities. It has heavy thread embroidery work with border on the sleeves. The otherwise simple looking blouse has been made attractive with the use of heavy embroidery.
8. Pista Green Cold Shoulder Pattu Saree Blouse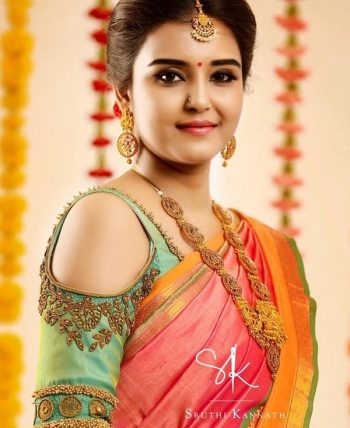 The blouse has been adorned with golden beads and Zari work. It's surely a modern and contemporary looking blouse design in silk. The beauty of the design is the cold shoulder sleeves. You may have seen that this pattern has been evolved and is one of the most trending sleeve designs this year.
9. Blue Boat Neck Pattu Saree Blouse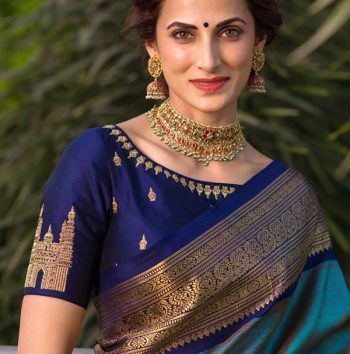 You can never go out of fashion while wearing silk blouse with saree. The blouse looks extremely beautiful and royal in the deep blue colour. It's boat neck is adorned with gold thread embroidery while small floral motifs are used all over the blouse. You would surely look extremely attractive while wearing this blouse. On the sleeves, you can see embroidery of Hyderabad's Charminar.
10. Pink Cut Work Pattu Saree Blouse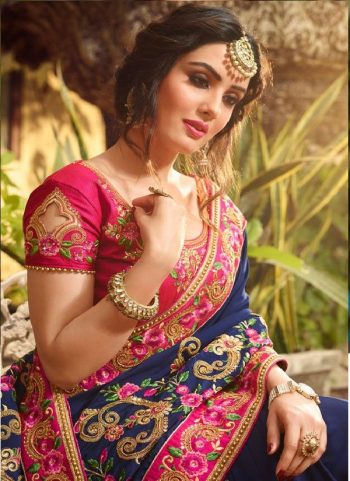 It's an extremely stylish Silk blouse with cut work with beaded sleeve edge and a cutwork patch on the sleeves. This blouse is sure to entice you, It'll period will make you look attractive and centre of attention at a wedding or event. The blouse is very heavy on the embroidery with the round neck.
11. Flared Sleeves Pattu Saree Blouse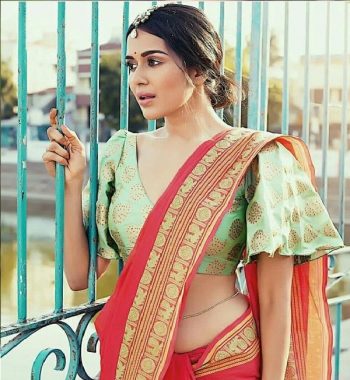 The attractive point of this pattu blouse design is the sleeves. The sleeves go slightly above the elbows and are layered in flared pattern. The v-neckline also adds attract to this design. Such blouse designs can be easily teamed up with your cotton silk sarees and even the heavy pattu sarees.
12. Puffed Sleeves Pattu Blouse Design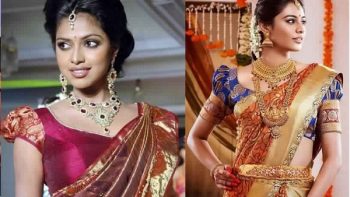 Puff sleeves are again in trend this year, even in the period drama films, the similar blouse designs are ruling the fashion world. You can either have a thin band below the puff sleeves or your saree border below the blouse sleeves. Currently the golden border blouse designs are extremely popular.
13. Trendy Blouse Design for Pattu Sarees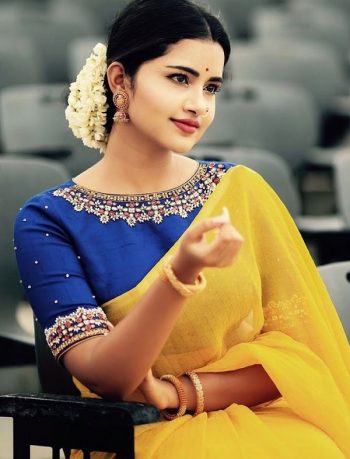 If you would like to pair your simple saree with heavy blouse, then this design is perfect. With a boat neckline and embellished sleeves, it surely looks enticing. Such designs are available in the market. Celebrities and Actresses have worn such designs a lot.
14. Latest Pattu Saree Blouse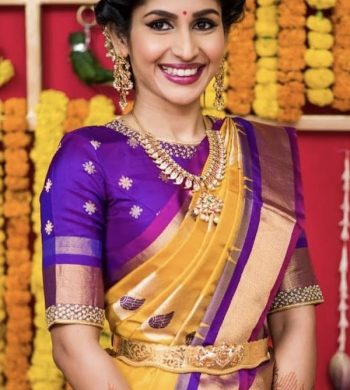 The otherwise simple looking blue Zari and border work designs are good for small functions and get together. They are easy to get stitched and wearing these for summers is also easy. 
15. Contrasting Pattu Saree Blouses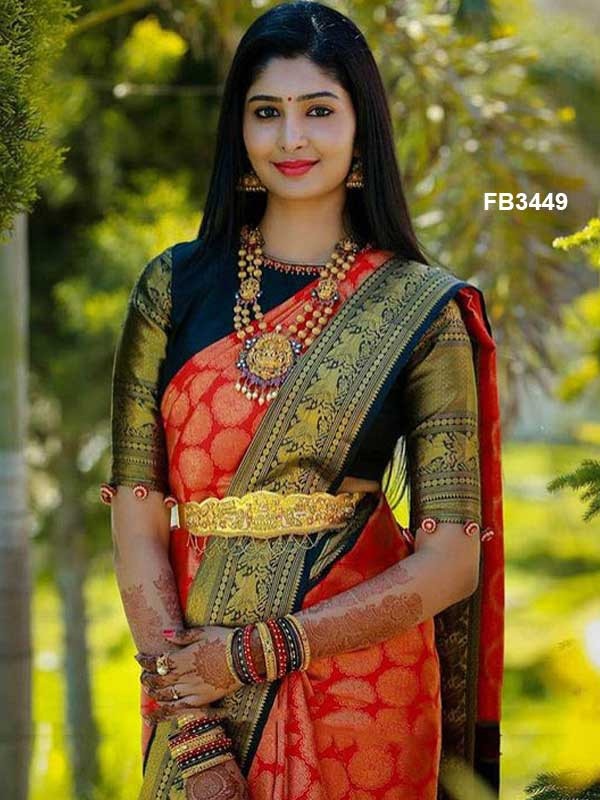 When you look at this designer blouse, instantly you like the pattern and beauty. The Jhumki at edges of sleeves are attractive. The woven design on the sleeves with gold border is certainly alluring while the bust area has been kept in plain black silk fabric. This is one of the best designer blouse patterns that we totally loved, because it has simplicity and can be paired with other attires as well.
16. Heavy Maggam Work Pattu Wedding Silk Blouse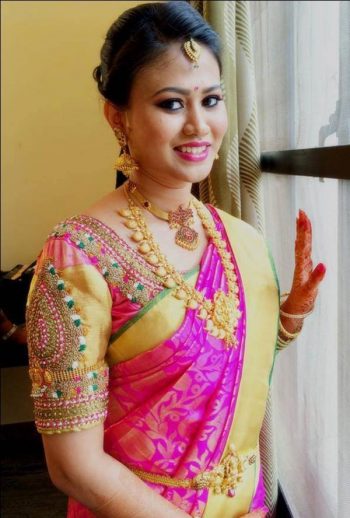 The pink and yellow blouse is extremely beautiful and most beautiful. The heavy maggam work with jhumkas and stones is something that will make your saree look very expensive and luxurious. The embellishment that the blouse has creates a lot of style factor. You can imagine a heavy blouse when paired with designer silk saree. It's a hand work designer pattu saree blouse design that is extremely interesting and latest.
17. Designer Pattu Saree Blouse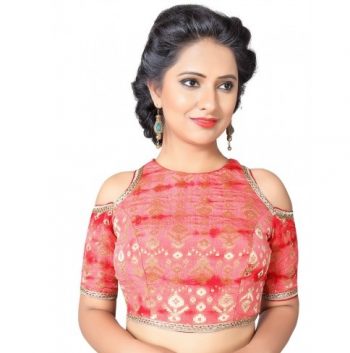 While cold shoulder sleeves are in trend, this blouse still looks traditional so, you can have a balance between being modern and traditional both. It exudes the simplicity and richness of the silk fabric. It would be lovely to pair it with the printed sarees.
18. Pattu Saree Blouse with Stone Work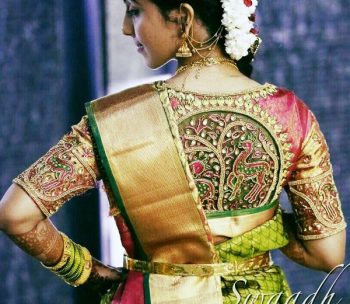 With sheer net fabric on the back, in a bell shaped cut out, this blouse exudes a luxurious feel. It has heavy zari, beads and maggam work that is very neat and beautiful crafted. The beauty of this designer blouse, is the embroidery on the sheer fabric at the back. The alluring pattu saree blouse back neck design is surely made for brides and weddings.
19. Simple Silk and Net Blouse Pattern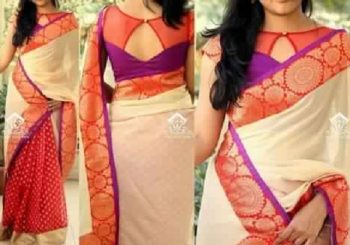 Blouses with simplistic design can be worn with any type of silk sarees. This pattu blouse neck design has a Boat neck with keyhole apart is the sheer fabric while the best fabric is in violet blue silk such designs are ruling the Trends currently and with any silk saree or even your tissue or banarasi silk sarees you can pair it up. The best thing is that you can get heavy work done on such blouse designs for keep them simple.
20. Modern Embroidered Blue Pattu blouse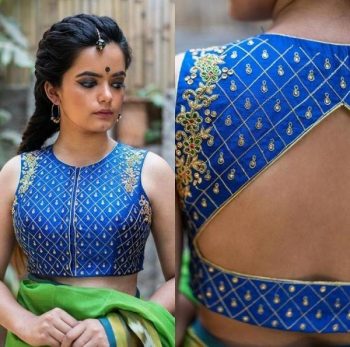 The sleeveless blouse in silk has embroidery. More than the front, the back of this blouse is interesting it has isometric shape cut out which lends a modern and extremely glamorous feel. Younger generation designs like these are perfect to pair with silk lehengas. It's a beautiful blouse neck design for pattu sarees.
21. Silk and Embroidered Net Blouse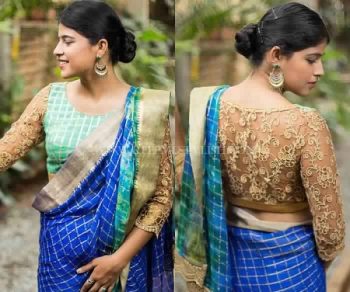 The chequered Silk fabric is used over the bust while on the sleeves, it has a golden embroidered net fabric. The new pattu blouse designs is quite simple with the long sleeves, round neck and with no detailing but only the net with embroidery. It's surely a design for extremely modern women who would like to experiment different blouse designs with their sarees. In fact, the delicate thread work blouse designs for pattu sarees is highly attractive.
22. Designer Net Blue Black Saree Blouse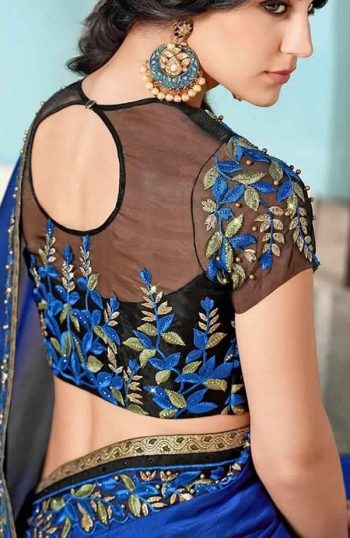 The dainty and delicately embroidered blouse is made for all types of silk sarees. One can look beautiful and modern with this pattern. You can get it replicated for your blouses too.
23. Geometric Print Silk Saree Blouse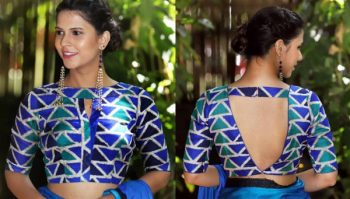 The blouse has geometric print with exclusive deep cuts on the back. You can also opt for tassels and doris there. The stitching is impeccable and neat. Such designs look better on thin women. It gives a contemporary and modern touch to your simple sarees.
24. Multiple Border Silk Saree Blouse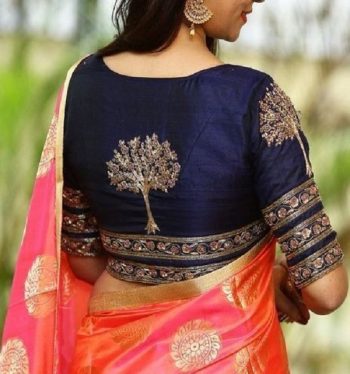 The multiple borders on the sleeves and the back of the blouse is the key highlight of this designer blue silk blouse. You can notice three borders embellished with sequins with a tree motif on the back. It definitely goes well with a peach pink coloured saree. The blue blouse is sure to catch the yeballs, when you wear it.
25. Sequin Silk Saree Blouse With Slit Work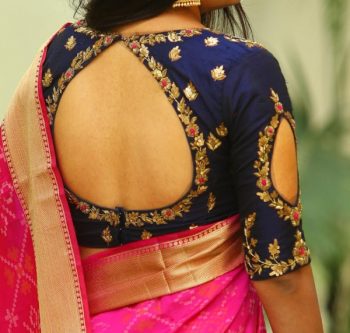 It has a back neck design with keyhole which is adorned with sequins and thread embroidery. The pattern and design is undoubtedly enchanting. You can pair a blouse design like this with any type of silk saree. It also has elbow length sleeves with a boat shape slit cut on the sleeves. It's a design for all age groups and occasions.
26. Boat Shaped Silk Saree Blouse With Full Sleeves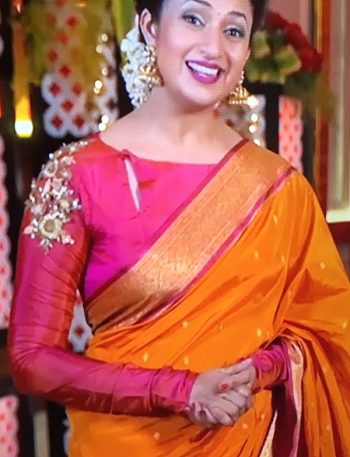 There's a simple embroidery patch work on the shoulder of this pink silk blouse. Boat neckline is further stylized with a keyhole slit with a button. You can replicate this full sleeves silk blouse design with a lehenga or any reshmi saree that you wish.
27. Cutwork Latest Blouse for Pattu Saree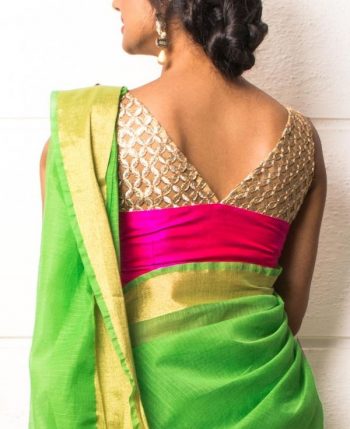 The blouse has V back neckline with cut work fabric and a silk fabric band at the back. Such blouse designs can be paired with all the style of silk sarees and it can even do proper justice to the simple sarees.
28. Simple Double Keyhole Pattu Back Neck Blouse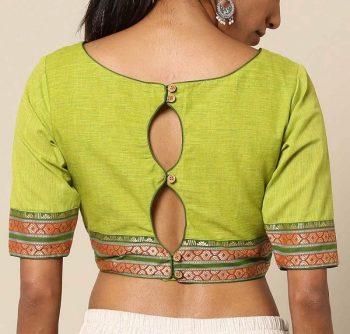 It comes with a double keyhole at the beck neckline. With that, it has borders on the sleeves. The design is suitable for daily wear and simple sarees.
29. Heavy Chained Back Neck Silk Blouse Design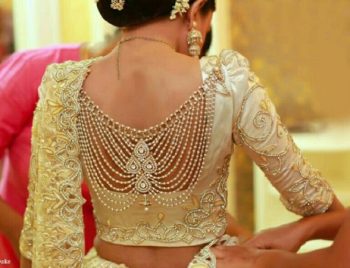 This ivory silk blouse is heavily embroidered with elbow length sleeves. The chained design on the back gives it a very royal and luxe feel. It is highly attractive and is mostly for the wedding silk sarees.
30. Silk Saree Blouse With Cutwork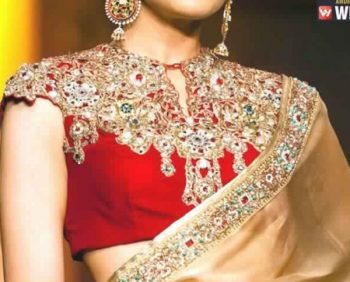 The high neck blouse design has heavy embroidered cut work on the sleeves and front neckline. While the rest of the material is kept simple, the top part is heavily embroidered with sequin work. The red is surely attractive and can be used for your sarees and lehengas.
31. Festive Wear Silk Blouse Design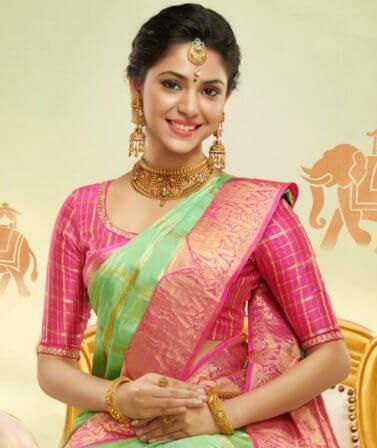 32. Woven Sleeve Pattern Silk Blouse For Parties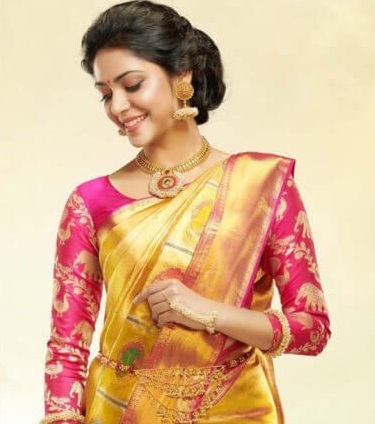 33. Puff Sleeves Design With Net And Silk Fabric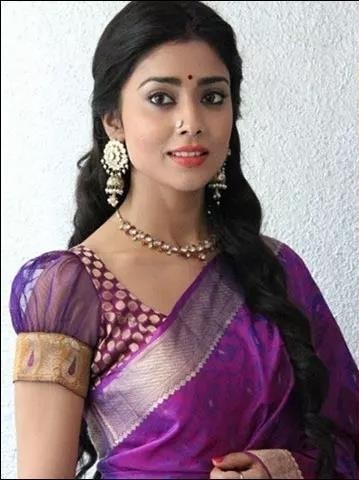 34. Silk Blouse With Puff Pleated Sleeves Design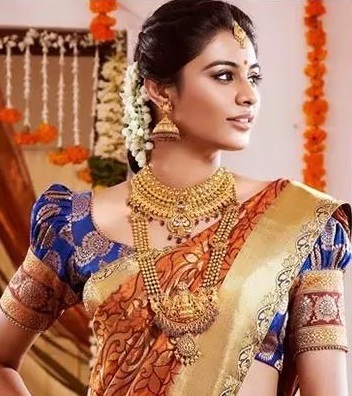 35. Diamond Cut With Tassle Silk Blouse Design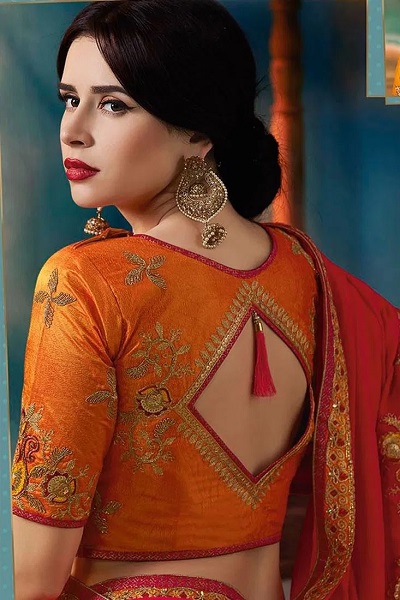 36. Pleated Neckline White Silk Blouse With Puff Sleeves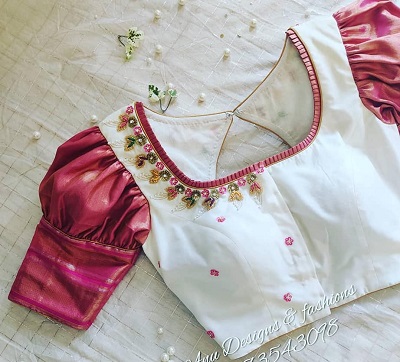 37. Embroidered Silk Blouse With Pleated Sleeves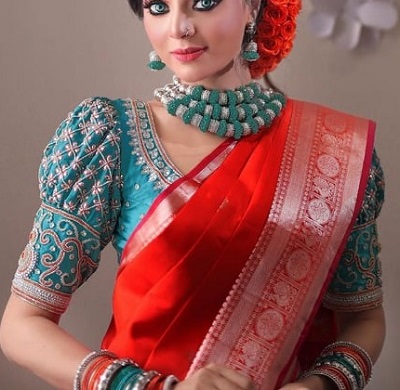 38. Partywear Peach Silk Blouse Design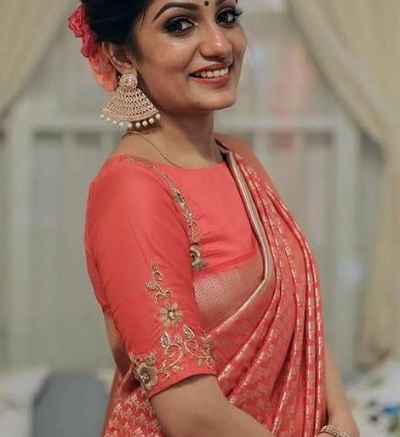 39. Pleated Neckline Blouse In Silk Fabric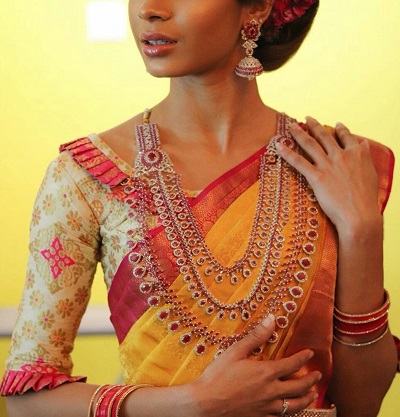 40. Purple Embellished Silk Blouse Design For Festivals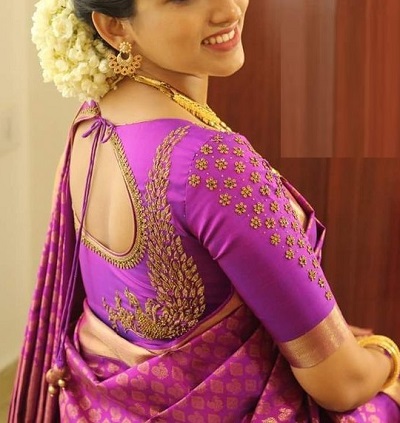 41. Stylish Embroidered Silk Blouse Pattern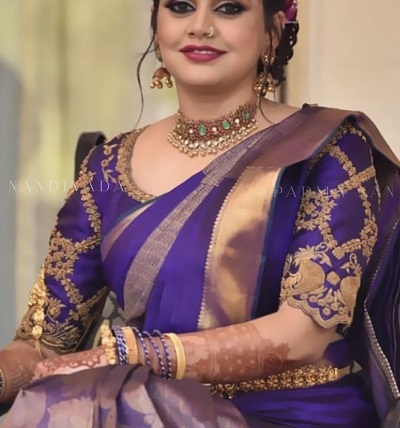 42. Unique Back Neck Line Silk Saree Blouse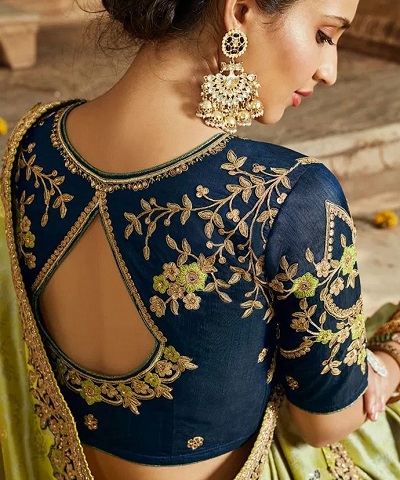 43. Silk Saree Blouse Design With Fringes Pattern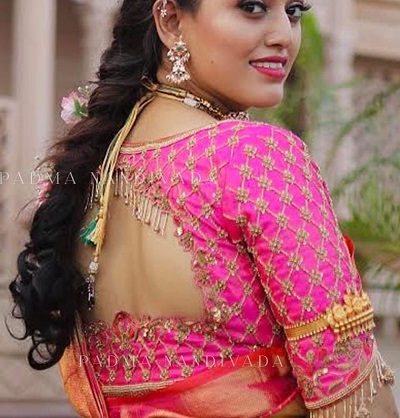 44. Silk Embroidered Blouse With Cut Work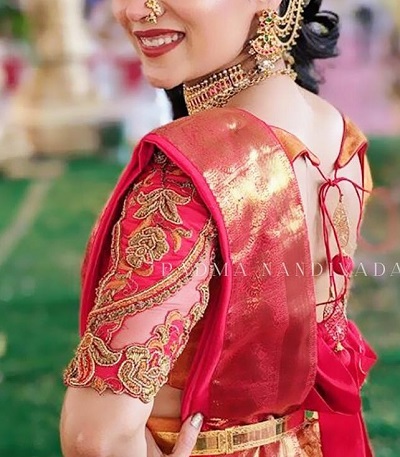 45. Silk And Bead Work Sleeve Pattern For Weddings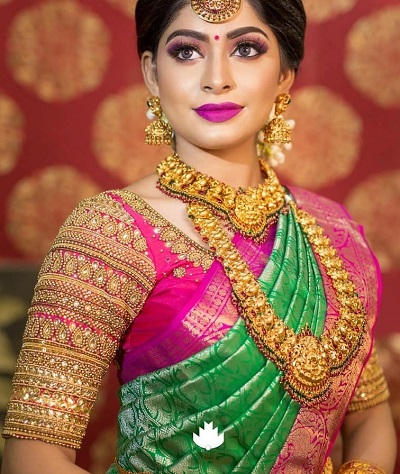 46. Heavily Embroidered Silk Blouse Pattern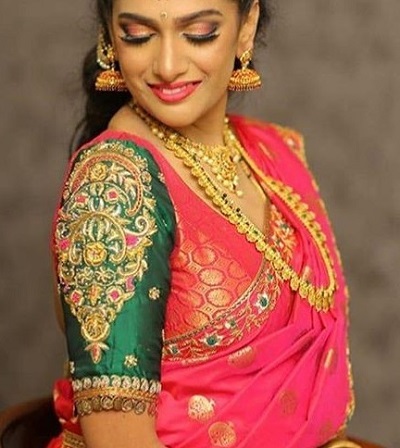 47. Square Neckline Green Embroidered Silk Blouse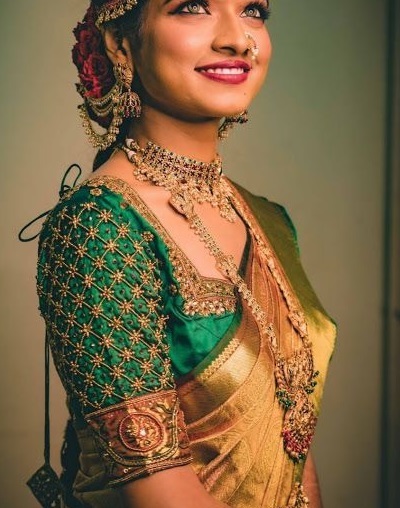 48. Red Silk Blouse With Embroidered Sleeves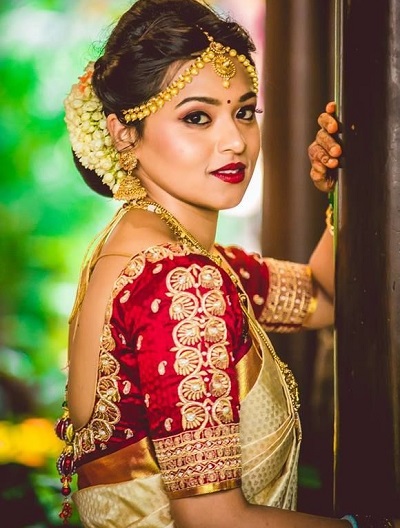 49. Thread Work Silk Blouse Pattern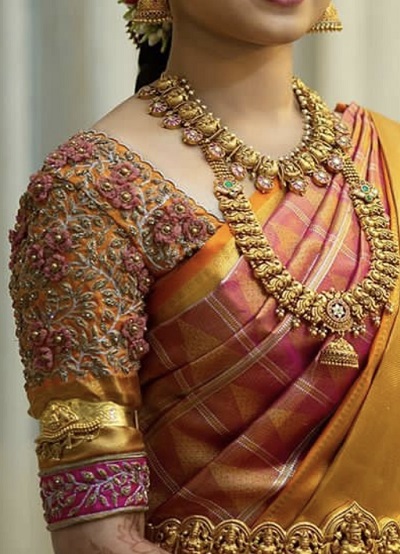 50. Party wear Silk Embellished Blouse Design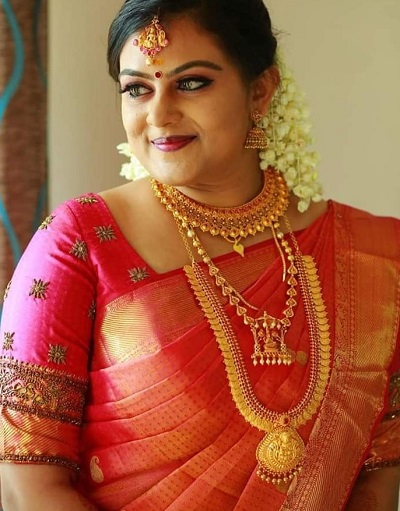 51. Golden Embroidered Round Neck Line Silk Saree Blouse Design
52. Silk Blouse With Exclusive Design On The Sleeves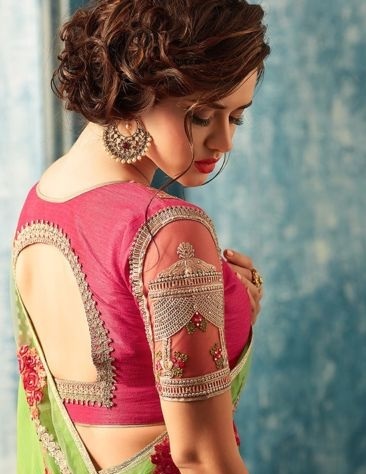 53. Round Neckline Embroidered Saree Blouse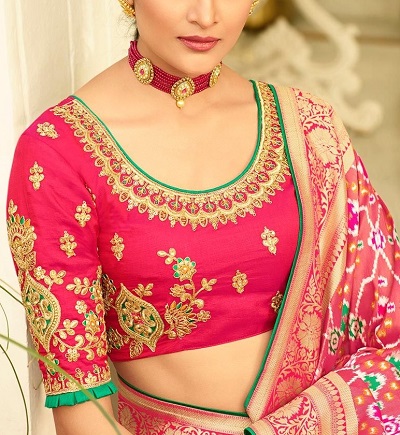 54. Silk Satin Heavily Stone Maggam Work Blouse Design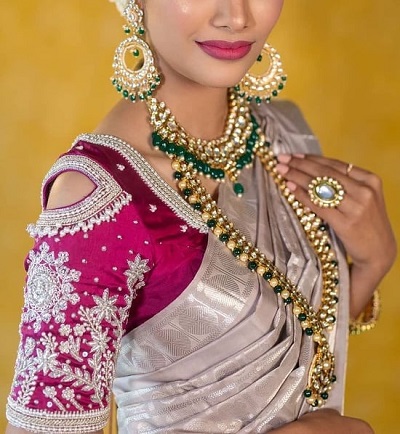 55. Jacket Style Silk Border Pattern Blouse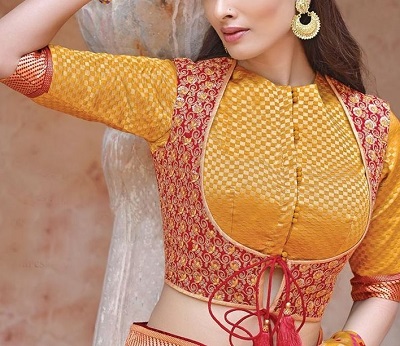 56. Jacket Style Patch Work Silk Blouse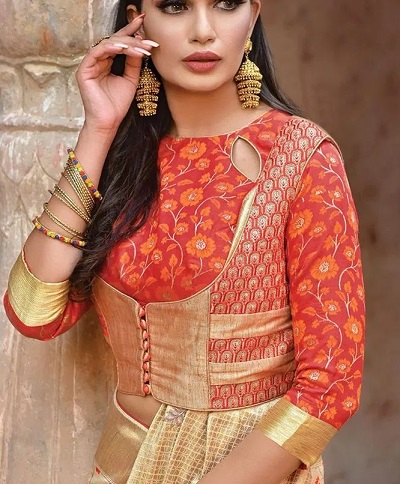 57. Backline Round Cut With Embroidery Patches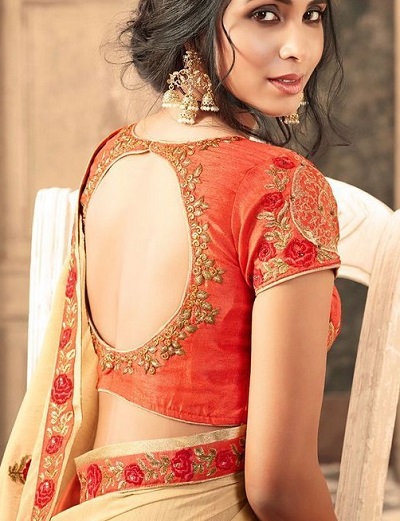 58. Bridal Wine Colored Silk Blouse With Heavy Embroidery Work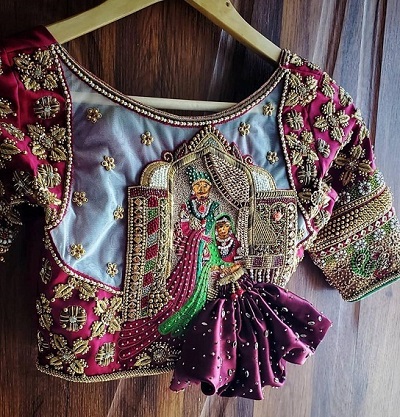 59. New Modal Aari Work Silk Blouse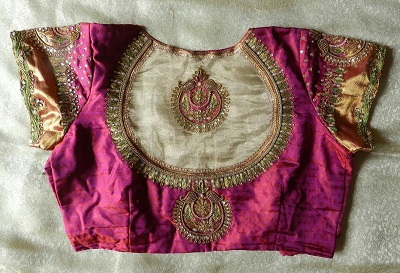 60. Simple Silk Saree Blouse For Pattu Sarees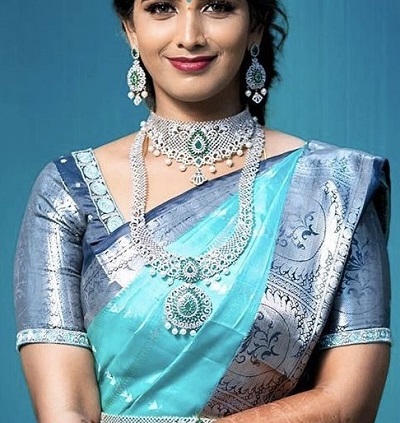 61. Bead Work Royal Blue Blouse Silk Blouse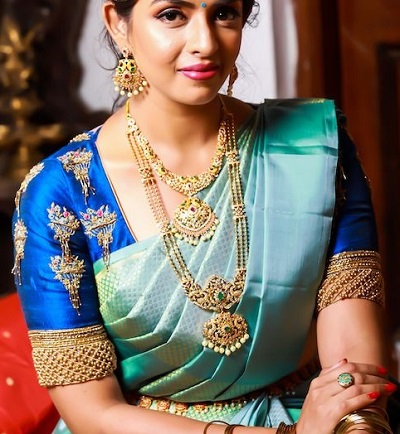 62. Elegant Silk Saree Blouse For Weddings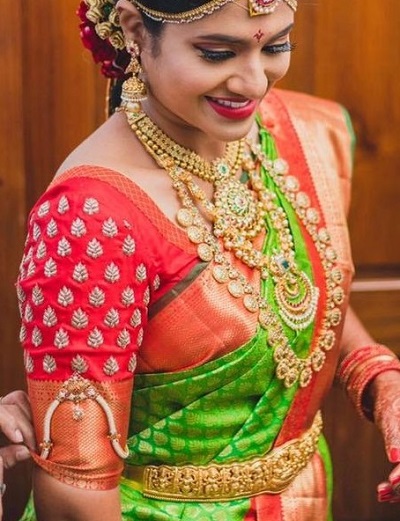 63. Peplum Yellow Silk Saree Blouse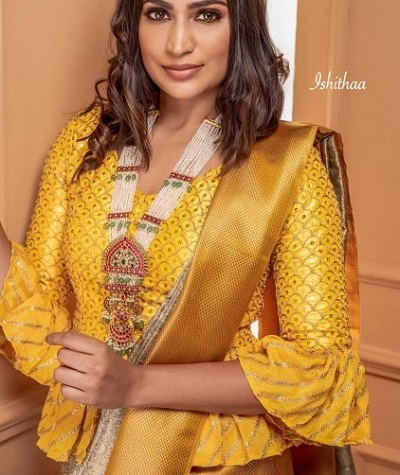 64. Green Silk Saree Blouse Pattern With Embroidery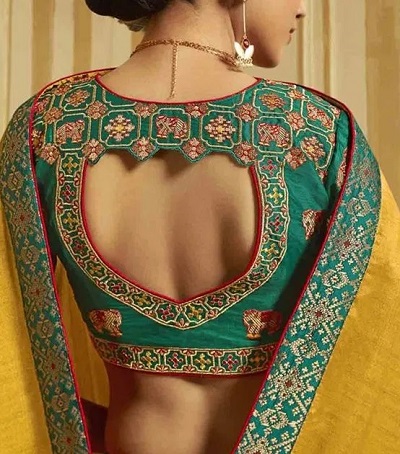 65. Golden Silk Blouse With Tassels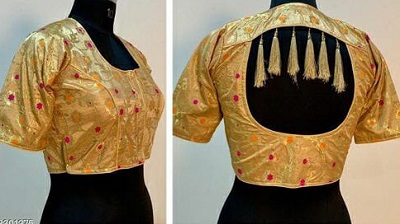 66. Navy Blue Ruffled Flared Sleeves Blouse Design
67. Lime Green Art Silk Blouse For Silk Sarees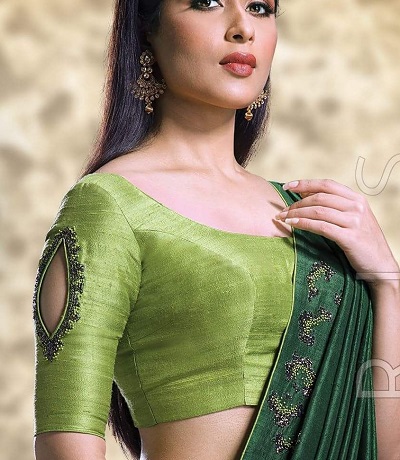 68. Cold Shoulder Collar Style Brocade Silk Blouse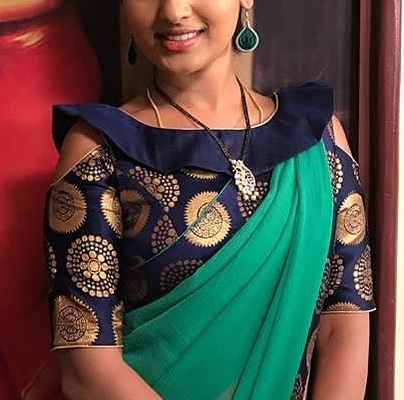 69. Sleeveless Strap Design Blouse Pattern For Net Sarees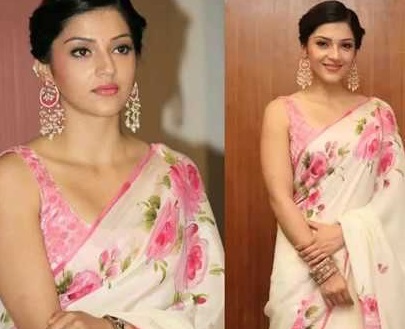 70. Maggam Work Silk Blouse With Cut Work Sleeves
71. High Neck Woven Silk Blue Blouse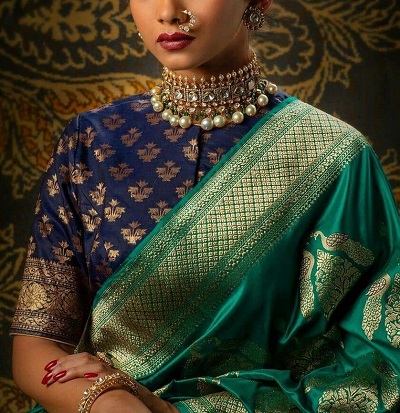 72. Button At The Back Neckline Stylish Silk Blouse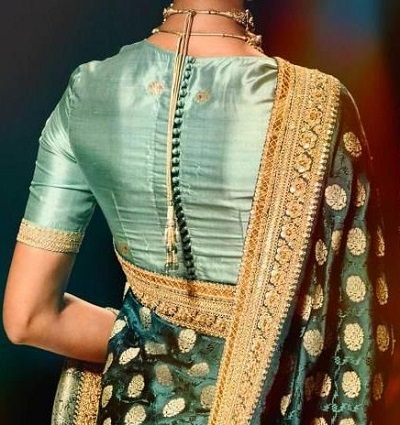 73. Orange Silk Blouse With Three Fourth Sleeves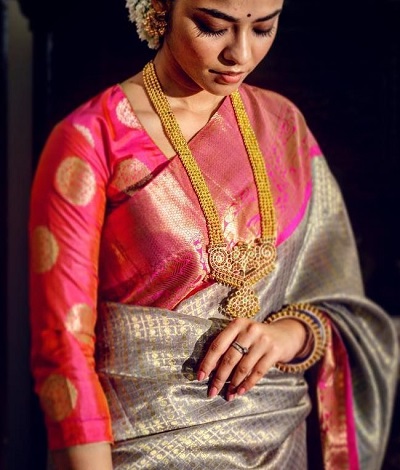 74. Embroidered Sleeves Pattern Design For Silk Blouses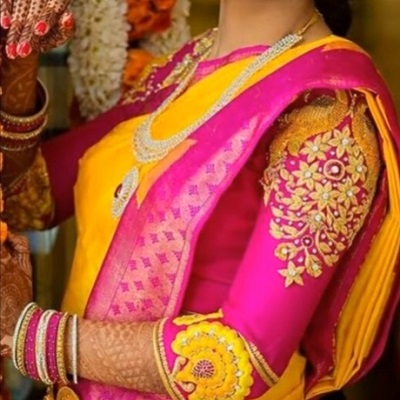 75. V Back Neck Bead Work Silk Blouse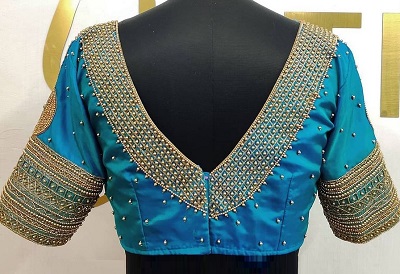 76. Sequin And Embroidered Art Work Silk Blouse Design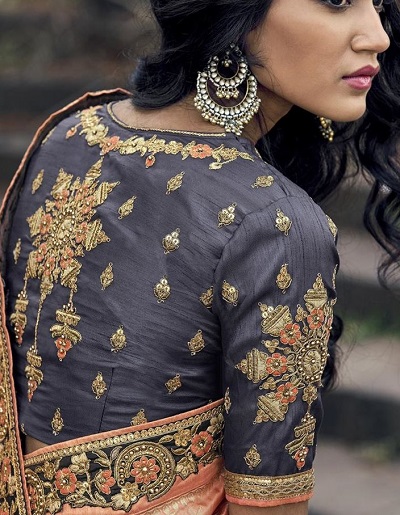 77. Scoop Neckline Semi Puff Sleeves Blouse Design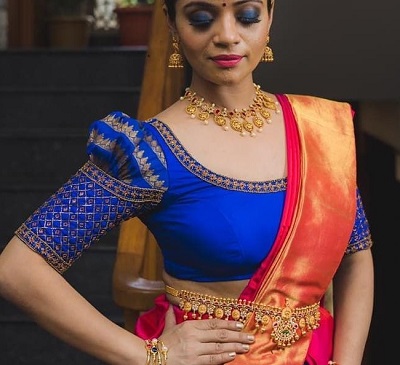 78. Off Shoulder Cotton Silk Saree Blouse Style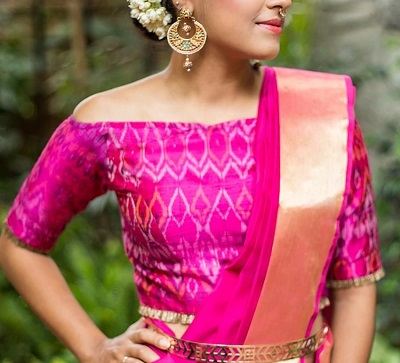 79. Thread Work Embroidered Saree Blouse Design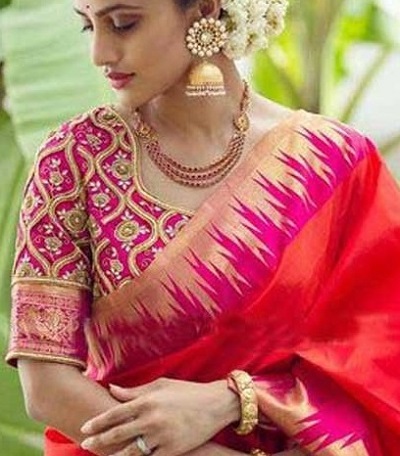 80. Gold Silk Blouse With Sequin Work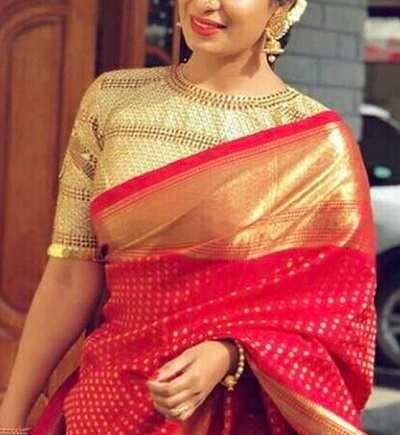 81. Sequin And Silk Work Saree Blouse Design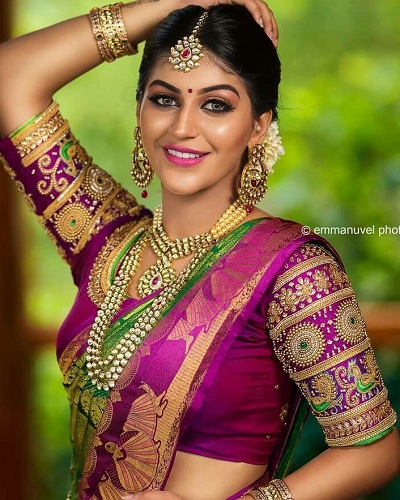 82. Long Sleeves Olive Green Silk Blouse Pattern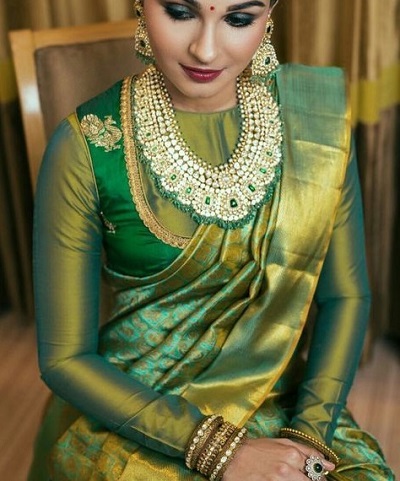 83. Modern Sleeves Green Silk Blouse For Wedding Sarees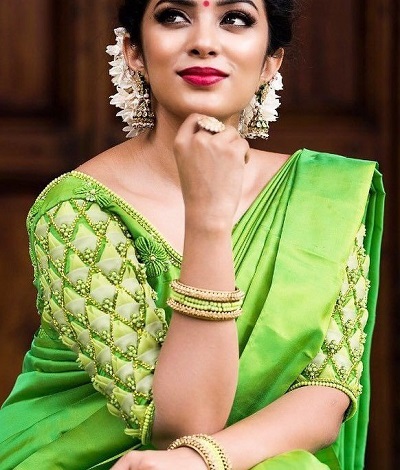 84. Studded Silk Blouse For Pattu Sarees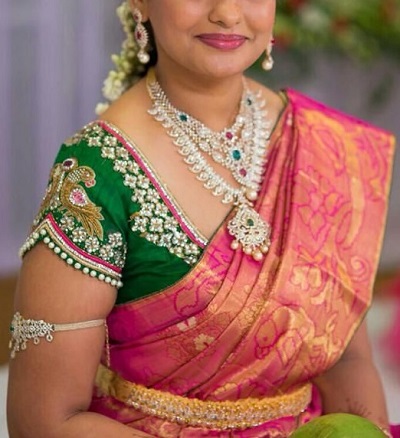 85. Boat Neckline Silk Blouse With Embroidery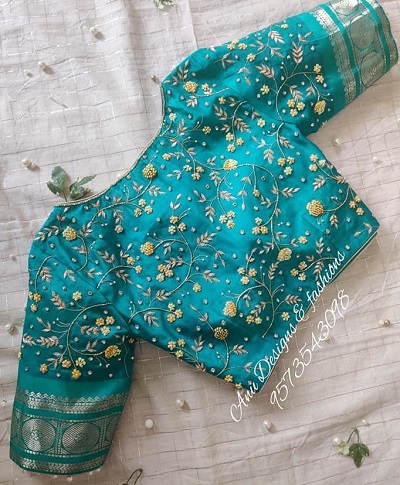 86. Boat Neckline Kundan Work Silk Saree Blouse Pattern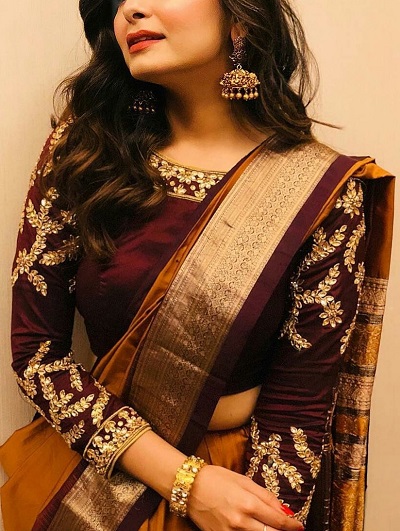 87. Coin Sequin Work Heavy Silk Blouse Pattern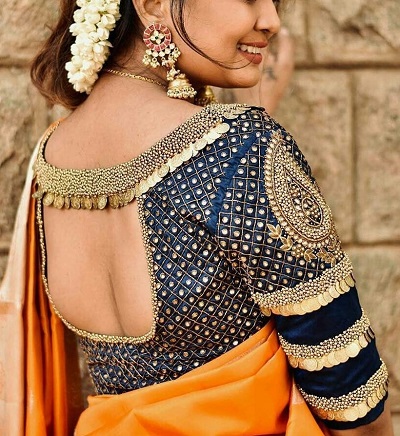 88. Silk Blue Blouse With Border Work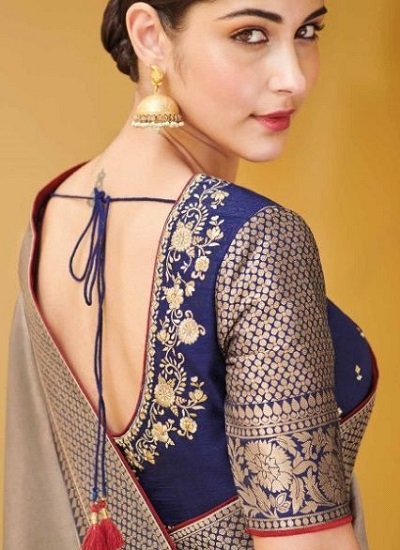 89. Backless Navy Blue Silk Blouse Design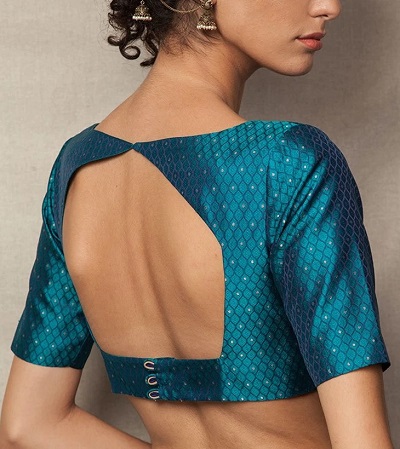 90. Wrap Pattern Silk Saree Blouse Design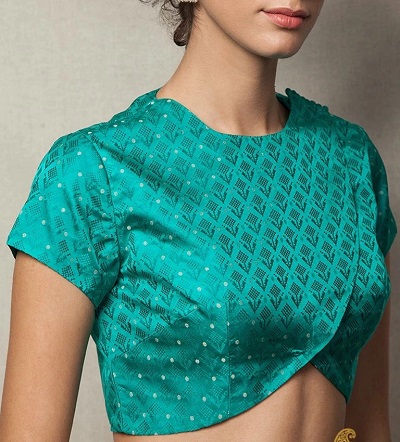 91. Boat Neck Blouse With Pleated Designer Sleeves
92. Sequin And Gota Patti Work Yellow Silk Saree Blouse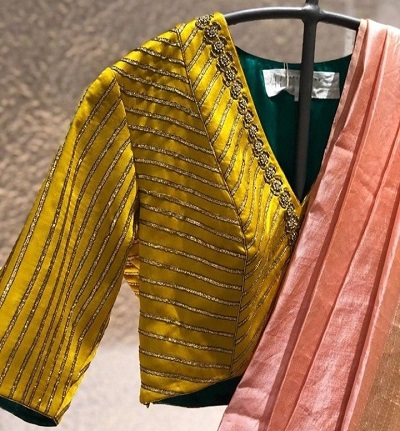 93. Double Flared Sleeves With Round Neckline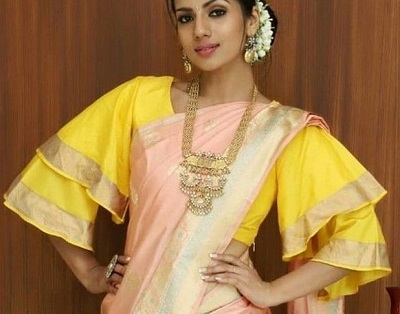 94. Patch Work Design Yellow Silk Saree Blouse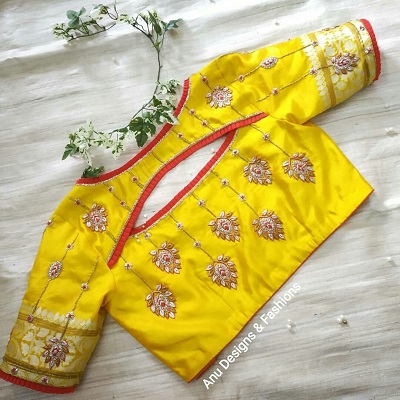 95. Designer Sleeves Halter Style Silk Blouse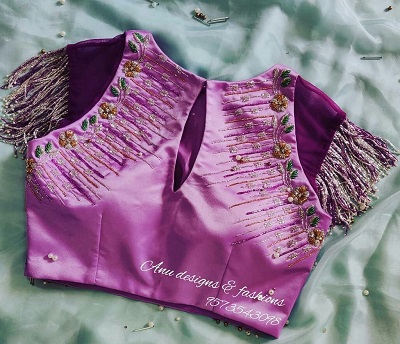 96. Boat Neck Duochrome Silk Blouse Pattern With Medium Sleeves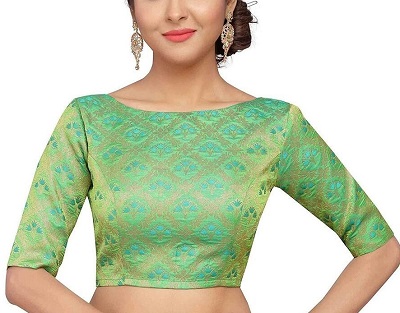 97. Princess Cut Silk Blouse With Ruffled Net Sleeves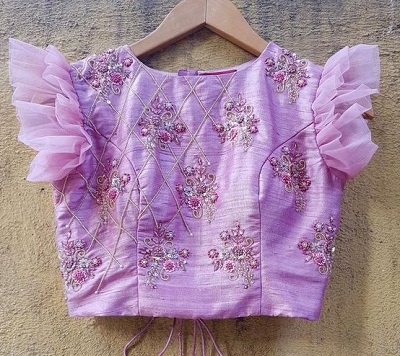 98. Sleeves Stylish Neckline Blue Blouse Design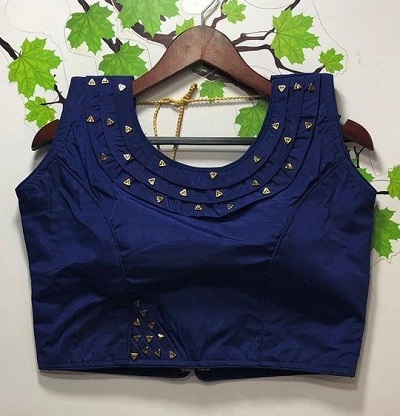 99. New Modal Stylish Silk Pink Blouse Pattern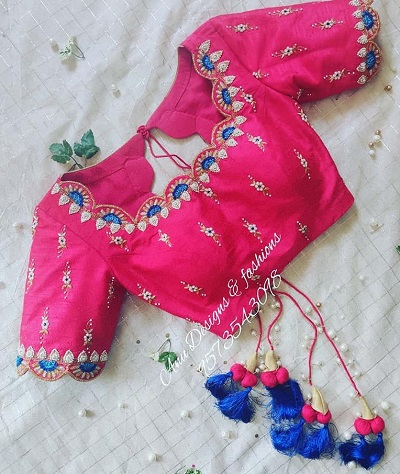 100. Round Neckline Embroidered Thread Work Blouse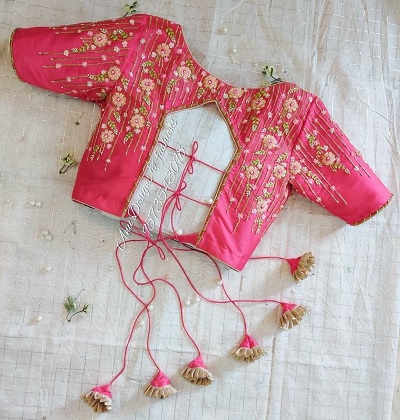 Tips to Choose the Best Blouse Design for Pattu Sarees
While choosing the right blouse design, it's totally up to you and what kind of colors, patterns and work that you like as a person. However, if still you are confused about how to choose the best design depending on your saree then, you can simply keep these tips in mind.
First of all, check the design of your saree and the colour that you have. It's really important that you your saree and blouse, should have colour combination that goes well or complement each other.
You can keep your saree blouse heavy or simple. This actually depends on the occasion you will be wearing the blouse. With your pattu saree, you can either opt for a pattu saree plain blouse designs or if the occasion is grand like wedding, reception or even baby shower, when you can opt for heavy work blouse design.
Another thing to look out is the neck design. Go for boat neck, if the back neck is very deep since, it is currently in trend. Very deep neck in the front does not look as enticing and classy when it comes to silk saree blouse designs.
While neck can be kept simple you can do a lot with the sleeves. You can go with heavily embellished sleeves that has very beautiful stone, thread, zari work on it.
And when it comes to latest blouse neck designs for pattu sarees, round, keyhole neck with tassels and dori is very attractive looking. 
After getting the enough inspirations of the silk saree designer blouses, we're sure you would pick up the best blouse designs for pattu sarees design for yourself. Pattu sarees are expensive and some of the versions are quite of simple. So it doesn't matter with silk saree that you are opting for, it's the blouse that can take your look to another level. The best thing is that you can wear these blouses with your other sarees as well. Mixing and matching is something that is trend this year. Therefore, you can just transform your saree look completely by opting for a beautiful designer pattu blouse.