There are different types of lehenga blouse designs that one can try. These designer blouses can also be worn with the sarees and even the readymade sarees. Out of the latest and trendy designs for the lehenga blouses, we have picked up the currently trending designs. So, let's have a look at the different styles and patterns of the lehenga blouse designs that you can team up with your lehenga or even the full maxi skirts.
Latest Lehenga Blouse Designs To try in 2021
1. Stylish Embroidered Lehenga Blouse Design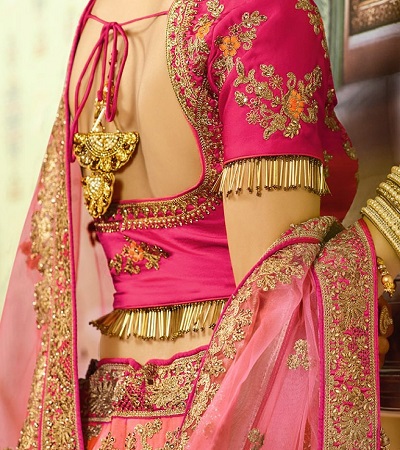 This blouse is in hot pink colour with embroidery in Golden thread work. The blouse has the sequin and bead work that makes it really designer and unique. The blouse looks really amazing and is one of the best looking blouses that are not only comfortable but also easy to wear.
2. Stylish Lehenga Blouse With Tassels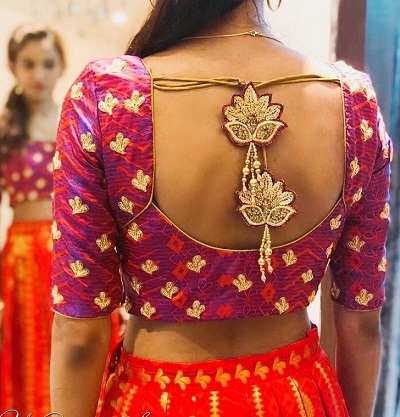 The stylish blouse has tassels in the lotus flower pattern and is more like a cotton Silk blouse. It is suitable for the Silk lehengas and even the net lehenga.
3. Full Sleeves Velvet Embroidered Blouse For Lehenga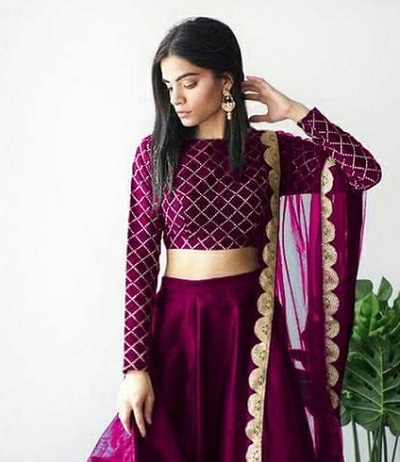 Full sleeves blouses are also very comfortable especially for the colder season. Here, it's made with the princess cut pattern and a boat shape neck line. The full sleeves of this blouse make it really elegant and amazing. The best part about this blouse is The Subtle embroidery in the geometric pattern. Here, it's paired with a solid Silk Satin full skirt and a designer Dupatta.
4. Velvet Scoop Neckline Lehenga Blouse Design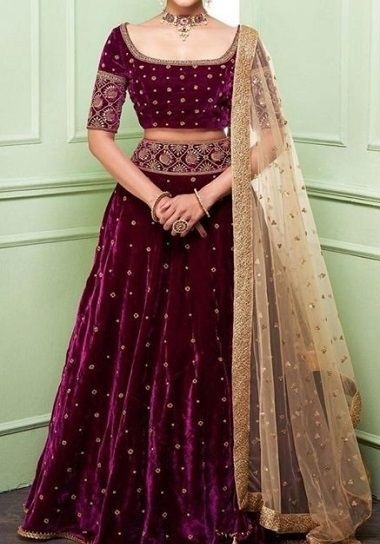 The blouse here is in velvet fabric and looks really amazing. The best part about this blouse is the embroidery which is subtle and makes this blouse really amazing. The Magenta velvet lehenga is adorned with a net Golden Dupatta. This combination is really fashionable and in trend currently. Even a Peach Dupatta will work with this colour combination.
5. Art Silk purple coloured lehenga blouse
This is a beautiful art silk blouse with embroidery on the shoulder and cuffs. The blouse has pleated wrist pattern and looks really amazing the full sleeves design.
6. Golden Round Neckline Lehenga Blouse With Ruffled Sleeves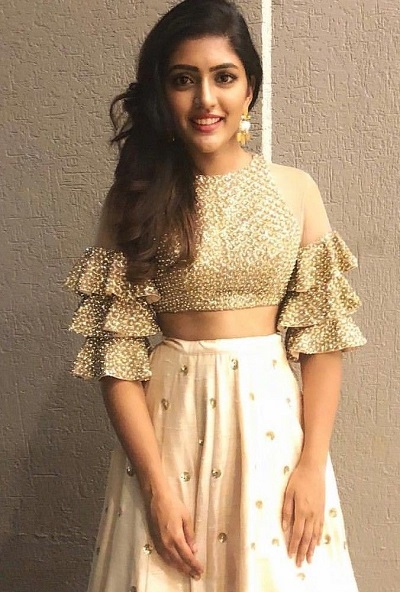 The blouse has multiple layers of ruffled sleeves that extend till the elbow. The blouse looks more like a Halter style blouse or cold shoulder blouse. The golden colour blouse looks really pretty and can be paired with different colours of lehengas.
7. Stylish Golden Ruffled Sleeves Lehenga Blouse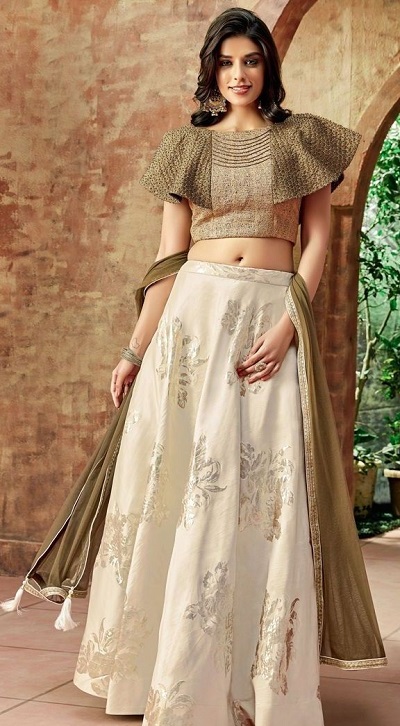 This blouse design is really pretty, because it is paired with a beige coloured lehenga and a deep golden blouse.  The best part about this combination is the designer blouse that makes it a designer look.
8. Designer Maroon Embroidered Blouse With Sleeveless Pattern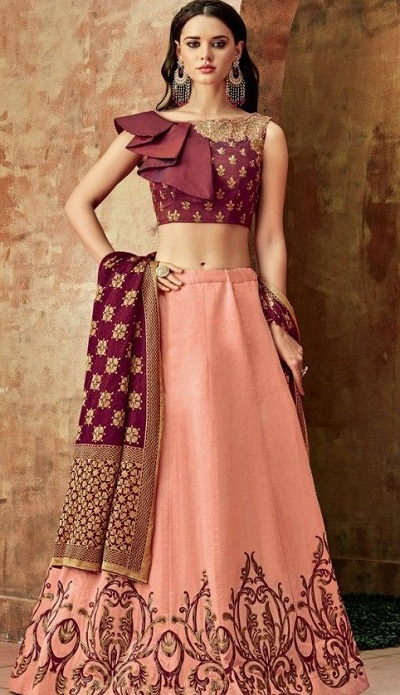 The maroon designer blouses paired with a peach embroidered lehenga. A Maroon Silk Dupatta is paired with this lehenga combination. On the shoulder, a pleated design is made that makes it a unique and designer looking blouse.
9. Semi Off Shoulder Designer Blouse For Lehenga
The lehenga here is a layered one with Satin and net fabric used. The blouse is also designer and unique looking. Here, the blouse is one off shoulder and is made with the Silk fabric. It can be paired with different styles of lehengas and dupattas. It is best to be used for the Cocktail functions, wedding parties and even for the ceremonies.
10. Net And Silk Patch Work Blouse For Lehenga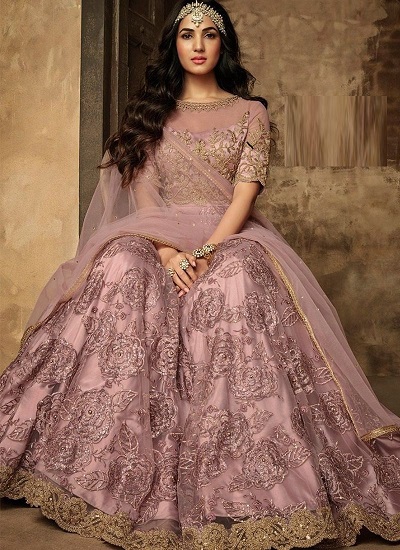 The beautiful blouse here is made with a Satin Silk fabric with a net pattern over the shoulders. It is Boat shape Neck and short sleeves. This designer blouse is suitable for the sarees as well as for the lehengas.
11. Halter Style Grey Sequin Lehenga Blouse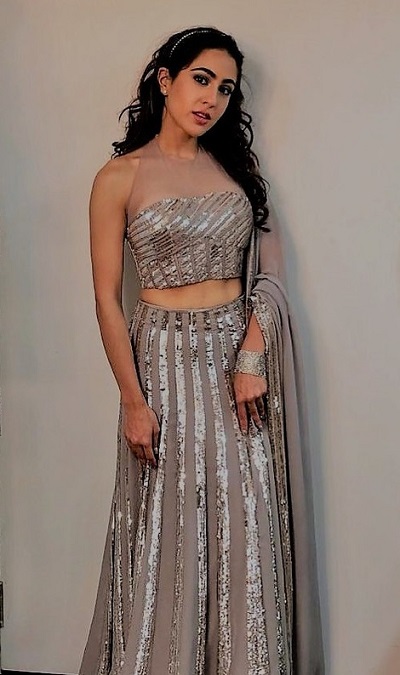 The grey sequin studded lehenga blouse has a Halter style patch work blouse with net fabric. It is a beautiful blouse that is paired with a sequin studded lehenga.
12. Maroon velvet and net lehenga blouse design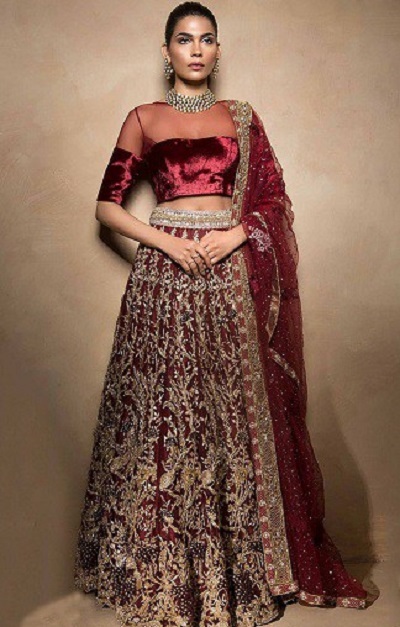 The beautiful velvet blouse in maroon colour is not embroidered and is given only a plain solid look. This looks really amazing, when paired with the heavily embellished lehenga. The blouse is so beautiful that it looks good, when you pair it with designer and stylish lehenga.
13. Off shoulder Bustier Style Blouse for Satin Lehenga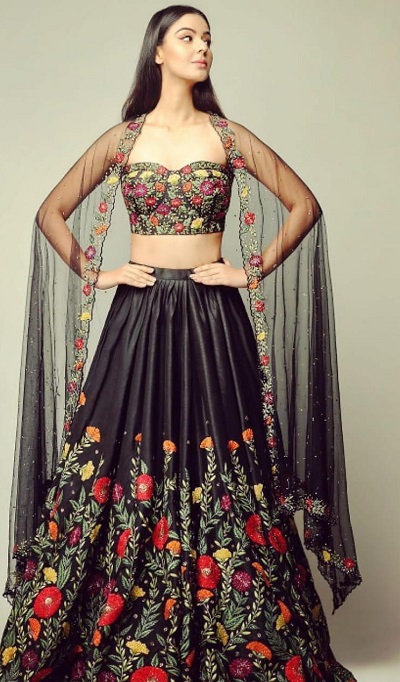 The stylish lehenga is made in embroidered satin fabric. The blouse is paired with a nice sheer dupatta. It is a nice lehenga design that looks really good and paired with the full Maxi skirts.
14. Yellow Embellished Silk blouse for lehenga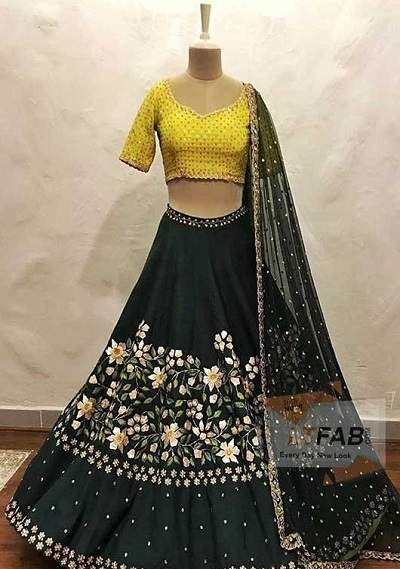 The designer blouse is made with the bead and sequin work. It is a strap blouse that looks really nice when paired with the velvet green lehenga.
15. Collared net lehenga blouse with short sleeves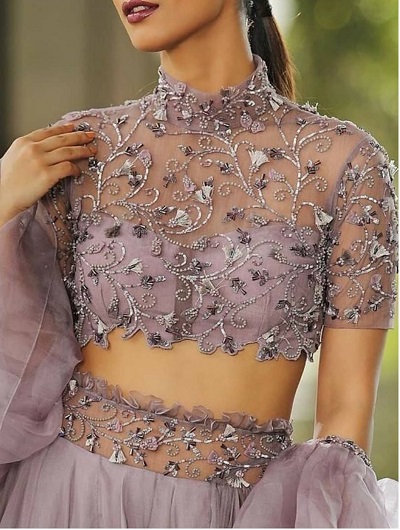 This is a designer lavender coloured lehenga, which has a nice collared saree blouse. This blouse can also be paired with net sarees and the sleeves are made short. And cut work is given near the waistline. This is a beautiful saree blouse design, that is made using the nice embroidered net fabric.
16. Thin Strip Beaded Designer blouse for Lehenga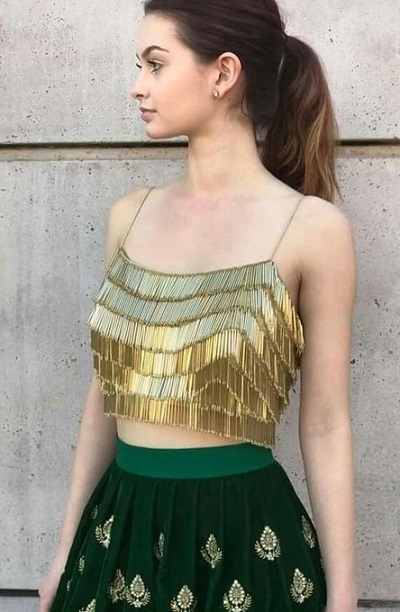 That blouse is also very versatile because you can also double them up with a jeans and maxi skirt. In fact, this can also be paired with the regular sarees.
17. Beige Sequin Studded Net and Silk Saree Blouse Design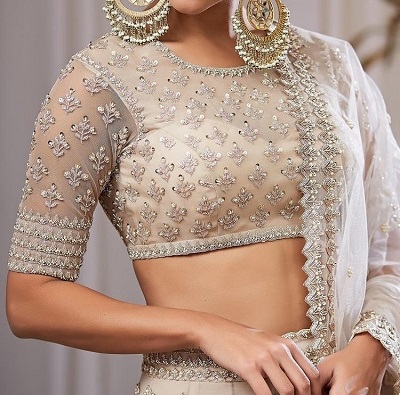 18. Golden Lehenga Blouse with Sequins And Stones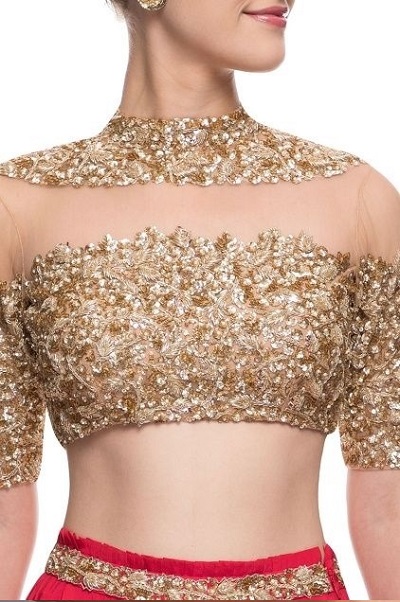 19. Stylish Golden Lace Lehenga Blouse Design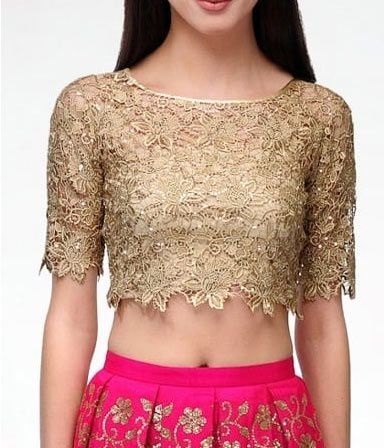 20. Beautiful Yellow Peplum Style Lehenga Blouse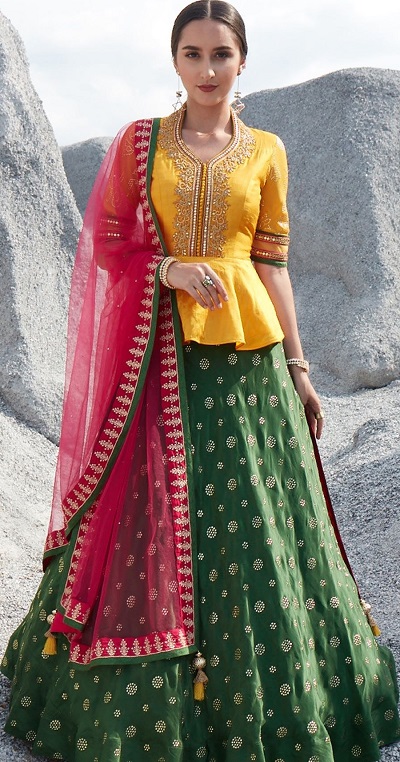 21. Longline Pink Art Silk Blouse With Collar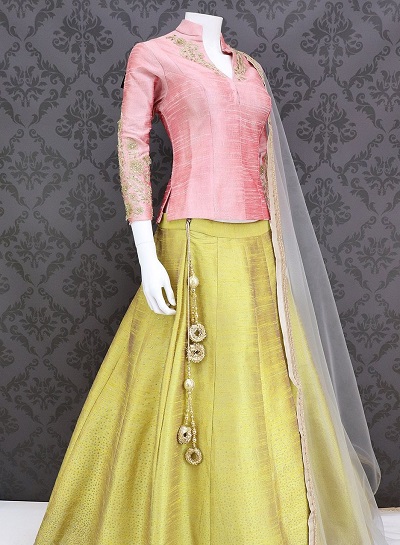 22. Long Length Saree Blouse With Full Sleeves And Centre Slit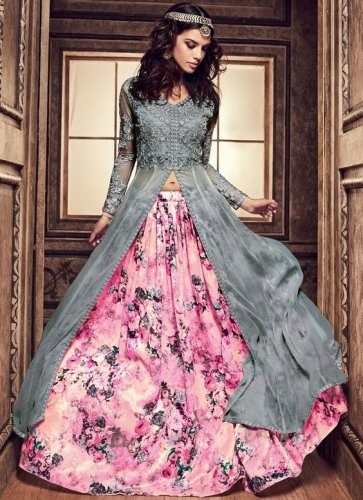 23. Stylish Cold Shoulder Saree Blouse With Batwing Sleeves
24. Collared Silk Saree Blouse With Ruffle Sleeves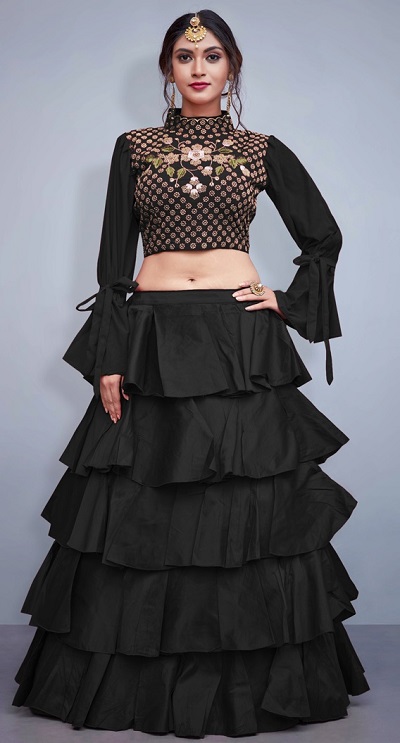 25. Flowy Sleeves Golden Lehenga Blouse Design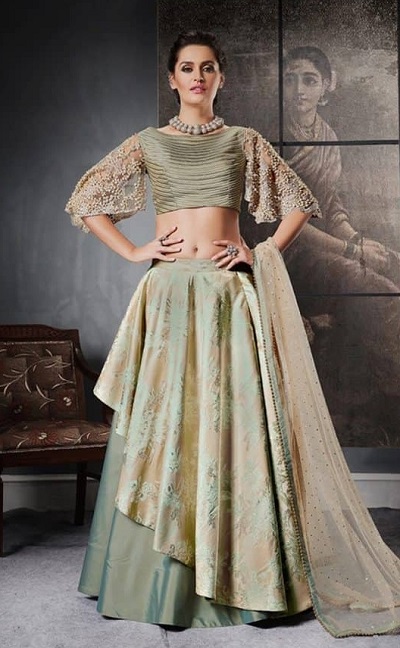 26. Cold Shoulder Velvet Maroon Lehenga Blouse Design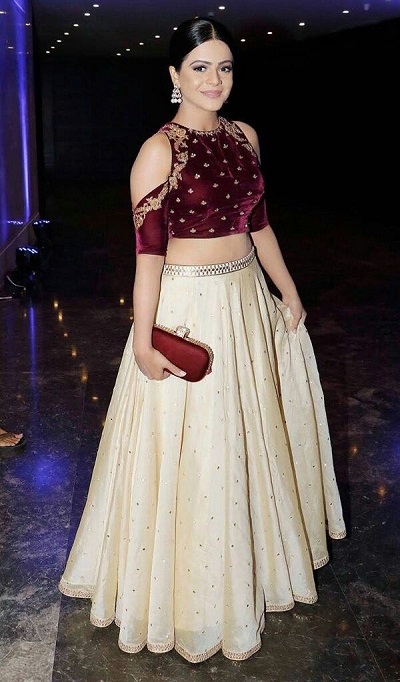 27. Pink Sleeveless Off Shoulder Blouse For Lehenga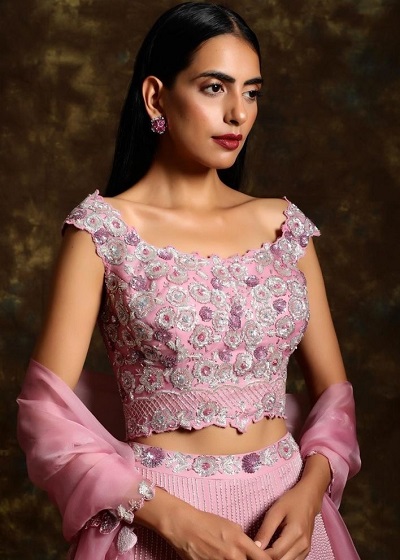 28. Off Shoulder Pink Embroidered Blouse For Lehenga Dress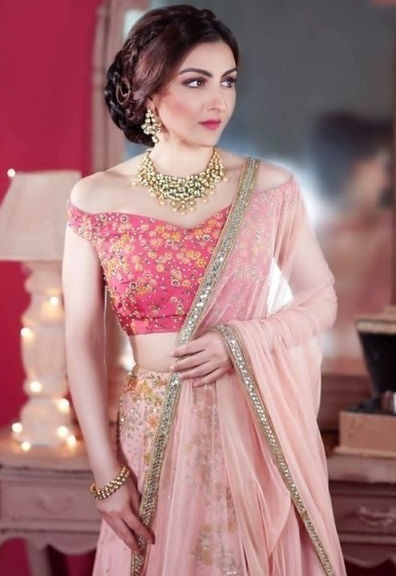 29. Stylish Embroidered Silk And Chiffon Blouse Design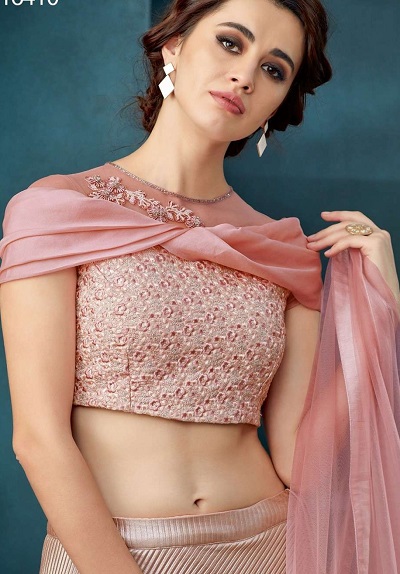 30. Patch Work Blouse For Lehenga With Ruffle Work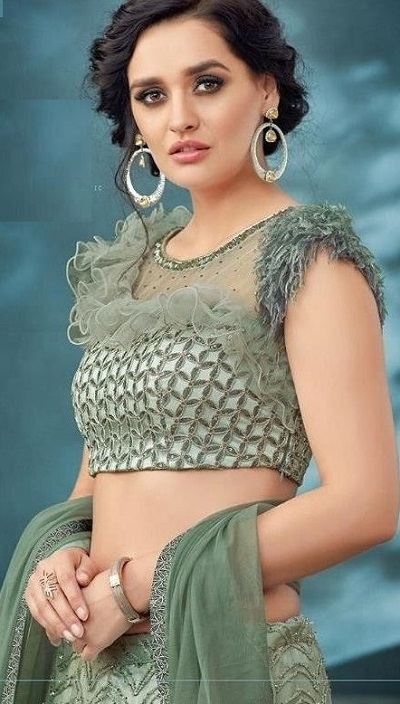 31. Stylish Cold Shoulder Strap Blouse In Lavender Colour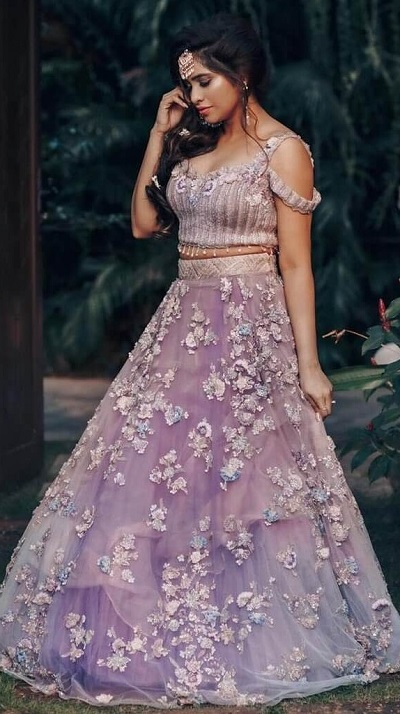 32. Golden Peplum Lehenga Blouse With Chiffon And Silk Fabric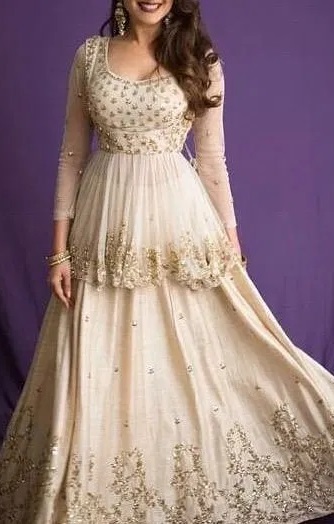 33. Long Peplum Style Full Sleeves Beige Coloured Blouse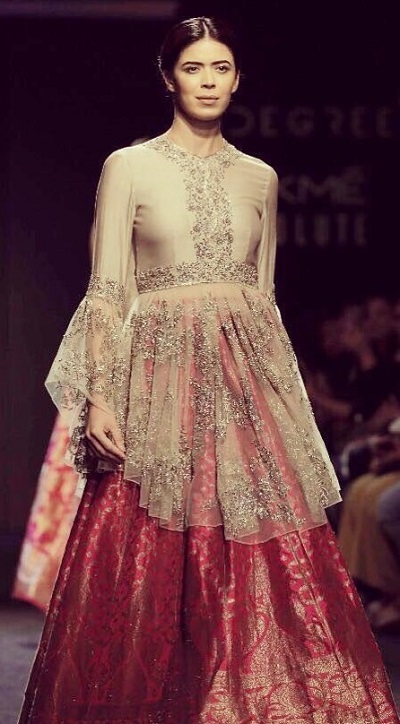 34. Stylish Full Sleeve Net And Satin Lehenga Blouse
35. Collared Sequin Studded Blouse With Short Sleeves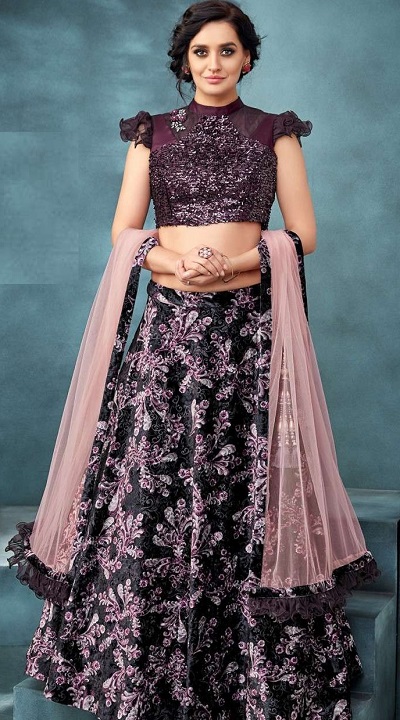 36. Sequin And Bead Work Blouse For Lehenga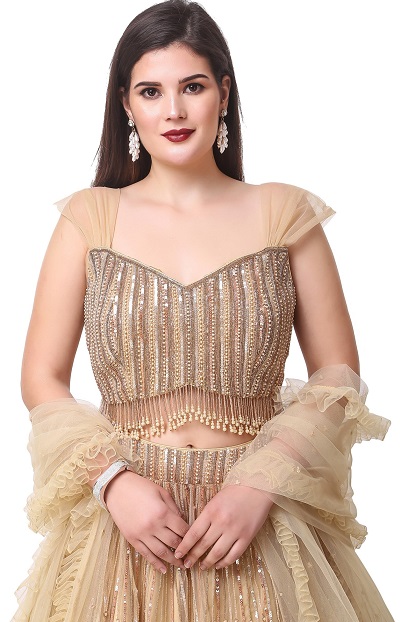 37. Stylish Gota Patti Work Pink Backless Blouse Design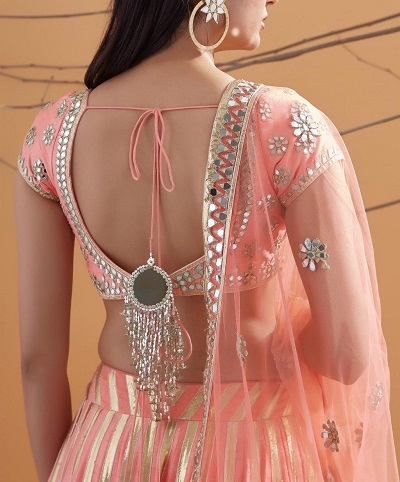 38. Short Sleeve Velvet Studded Blouse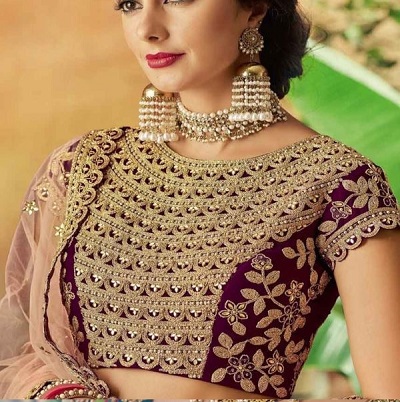 39. Full Sleeves Velvet Embroidered Lehenga Blouse Design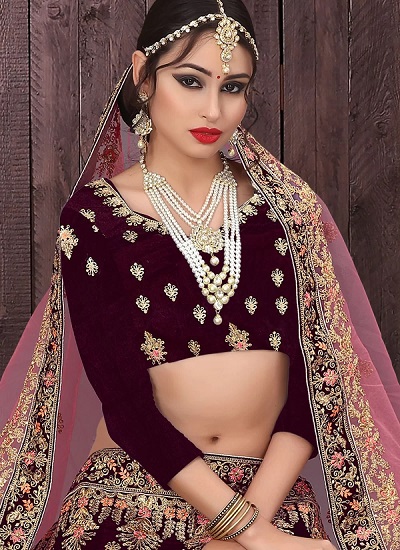 40. Plunging Neckline Full Sleeves Embroidered Blouse Design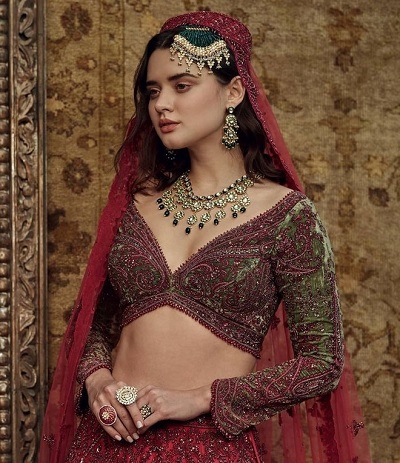 41. Stylish Embroidered Silk Lehenga Blouse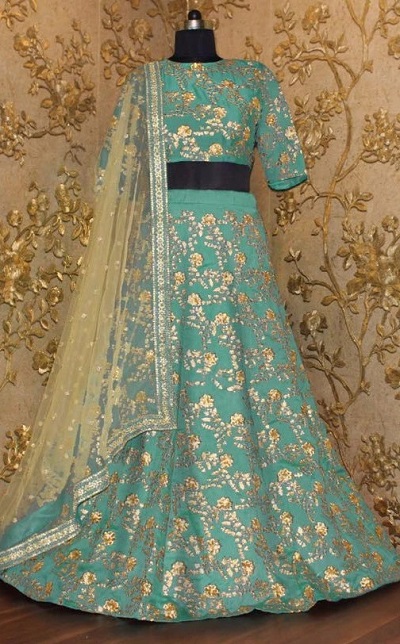 42. Yellow Silk Full Sleeves Boat Neck Types Of Design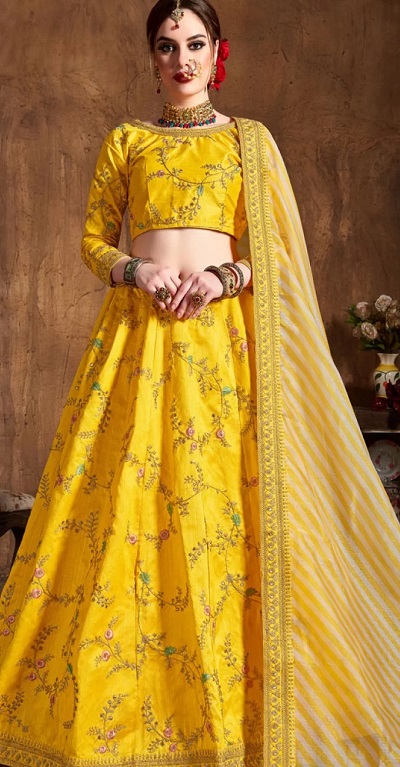 43. Full Sleeves Peplum Style Green Blouse Design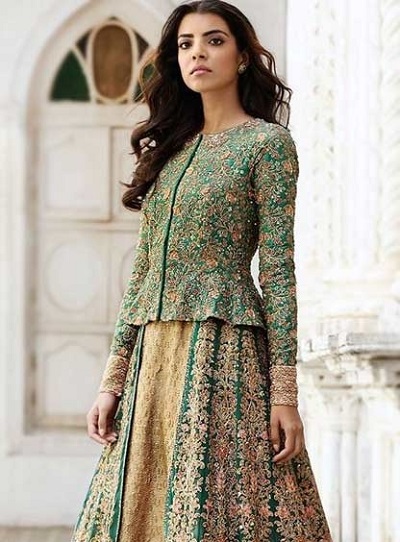 44. Thread Work Round Neckline Blouse For Lehenga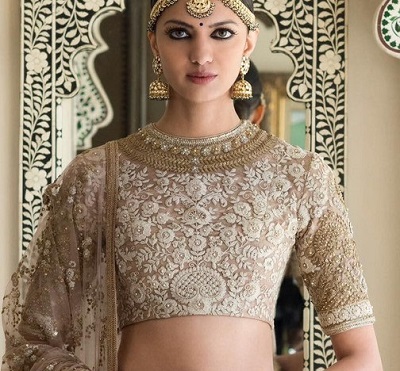 45. Embroidered Dual Colour Full Sleeves Saree Blouse Design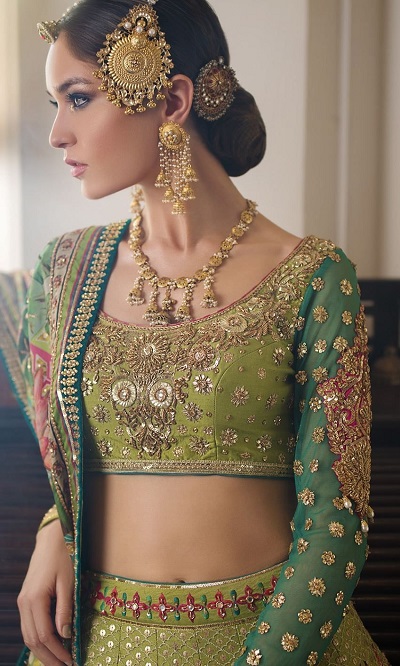 46. Stylish Coloured Patchwork Sky Blue Lehenga Design
47. Yellow Designer Blouse For Lehenga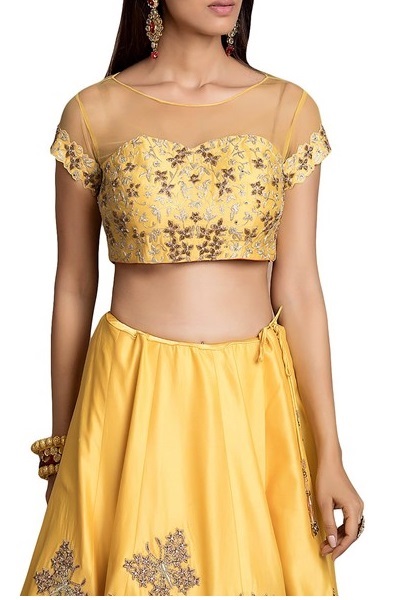 48. Designer Back Neckline Red Lehenga Blouse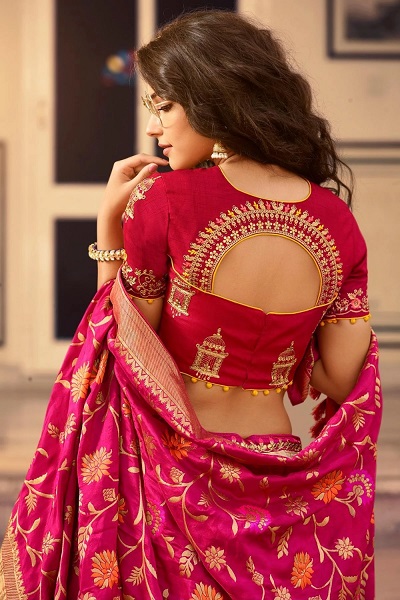 49. Pink Lehenga Blouse With Sequin And Gota Work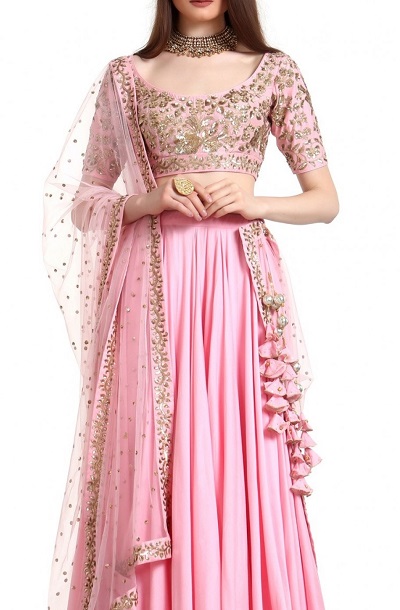 50. Yellow Collared Short Sleeve Blouse Design