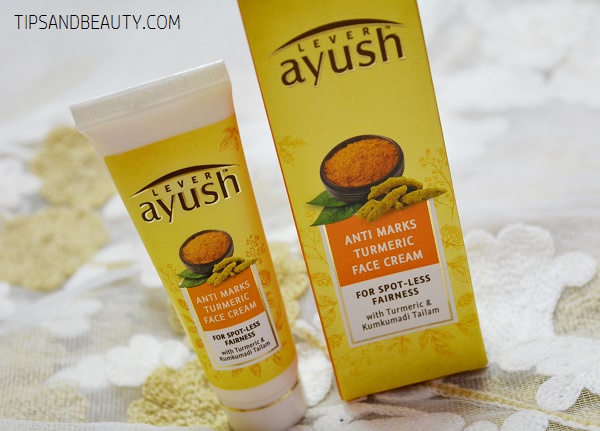 Lever Ayush Anti Marks Turmeric Face Cream Review, Price and How to Apply it
Hi everyone!! I recently bought a lot of Lever Ayush products since I wanted to check how their products are. Lever Ayush is  brand from the Hindustan Unilever and I guess, with their Ayurvedic products HUL is trying to compete with Patanjali which has already become a very big brand in India. So, I got this Lever Ayush Anti Marks Turmeric Face Cream recently and I will do a review on this. I have been testing these Ayush skin care products right from the end of August and they have been decent but not extra ordinary. Do you know why? Let's check out in my review of this Ayush Anti Marks Turmeric Face Cream. Actually this is like a mini range as I have seen that they have got a turmeric soap, this turmeric cream and the turmeric face wash, so, I got all three to test them.
Price of Lever Ayush Anti Marks Turmeric Face Cream:
It costs 70 Rupees for a small 20g pack and 50 g pack is for 120 rupees. I took the small pack to try this anti marks cream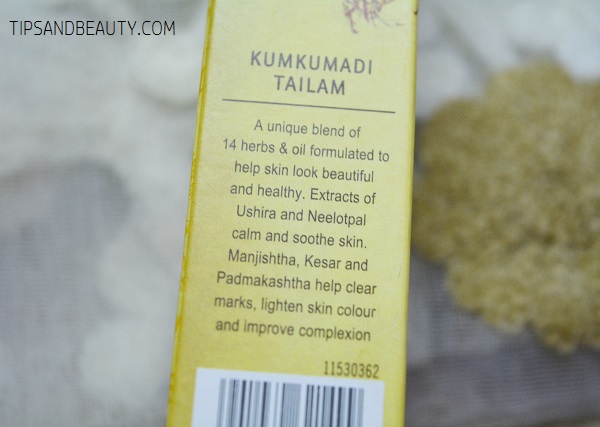 Claims of Lever Ayush Anti Marks Turmeric Face Cream:
Ayush Anti Marks Face Cream has the goodness of Turmeric (Haldi) which is known for its skin purifying and antiseptic properties. It also has the kumkumadi Tailam that is known to lighten the dull skin color and also vanishes the dark spots and marks from the skin. It is said that the Kumkumadi Tailam is a unique blend of 16 herbs and oil that makes skin spotless when applied regularly.
This cream for marks and spots also contains extracts of Lodhra, Ushira and Neeloptal that lightens the spots and marks and soothes the acne prone skin. While the ingredients like that of Manjishtha, Kesar and Padmakashtha help free the skin from the marks and lighten skin complexion.
Natural tips for scars and Marks on the face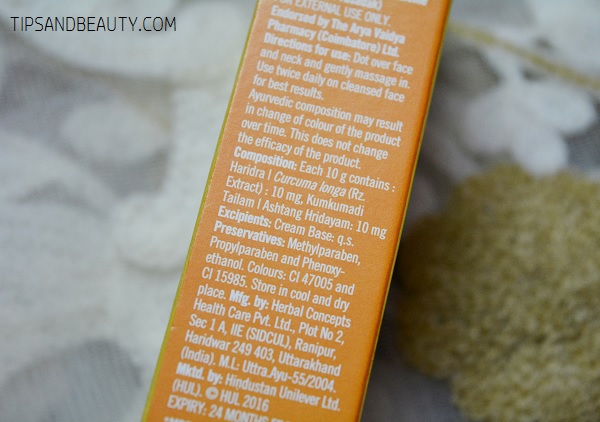 Experience with Ayush Anti Marks Turmeric Face Cream
The cream is packed in an outer carton and inside there is a bright yellow colored tube. I loved the packaging, since I like bright colored things. Moreover, this is a turmeric cream, so the brand has kept the outer base color as yellow to signify that. What do you think of the packaging friends?
Bajaj No Marks cream for Oily skin Review
It claims that the cream is a potential combination of so many herbs like that turmeric or haldi as we know it. Then, it has kumkumadi tailam, Ushira, lodhra, Kesar, manjistha etc. Lodhra by the way is suitable to prevent the acne and pimples on the face.
The cream itself is a light colored cream with a slightly runny consistency. If you will see the swatch of this cream on the back of my hand, you will notice that the cream is not smooth in consistency. Like we have but it has a texture as that of the creams like Fair & Lovely, Vicco turmeric etc. Smell is decent and not over powering or something that many people will dislike or anything. So, for me so far the product was decent. But is Ayush Anti Marks Turmeric Face Cream really good or worth trying or those marks on the face?
Bio Oil Review and How to Use it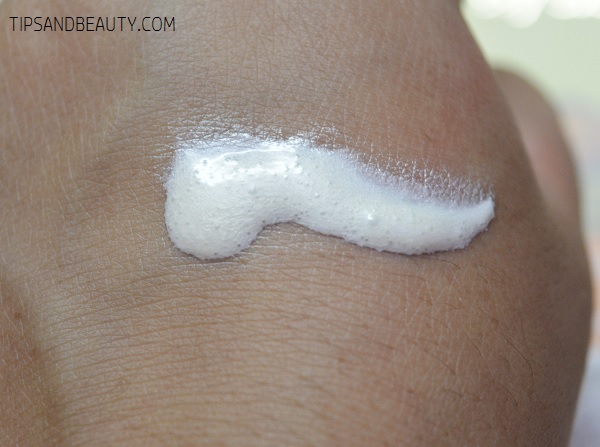 How I use this Ayush Anti marks cream:
Actually, when I use this on the face, it gets into the skin layer within minutes and there is no bad white ashy thing on the face. But yes, it gives me a feeling like that of as if I am using Vicco turmeric cream. I would also like to tell one thing here that once the cream gets into the skin, if you rub the face then the flakes or some residue comes out which means that this does not get fully inside the skin like some of the creams like Olay natural white etc. Also, if your skin is fair, then this will look natural but as the cream sits on the top of the skin and very little gets inside then it may look ashy if your original skin complexion is wheatish or dark.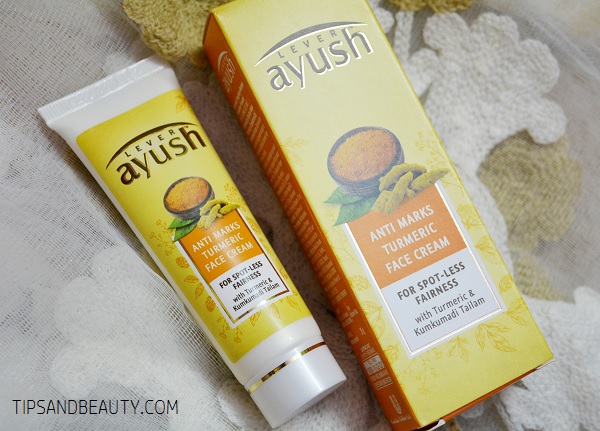 Results:
In fact, the same was said by my mum when she tried and used this. So, the point is does this really do anything with my marks? I would say, it has to some extent but I am not satisfied with this, it could have done better but I did not like the feel after few hours as this makes the skin oilier and my skin is oily. When few hours pass, my skin looks a tad darker and it feels like as if I need to wash the face again.
I feel that the basic idea of this Ayush Anti Marks Turmeric Face Cream is to sit on the skin surface and gives you visible fairness or 2-3 shades lighter skin which can make you feel as if the marks, etc have been lightened. Here, I need to mention that after using this for 3 weeks approximately, I felt the marks were lightened slightly not much. And that can be due to on their own as well. Since our skin heals itself while you sleep, use scrubs, packs etc.
Coming to the skin type it will suit. I feel that this will not of much use for dry skin as the hydration is not there in this skin cream. For oily skin, it feels good when we apply it but within few hours the face appears oily and darker due to the oils. So, if you have normal skin then this can be still suitable.
If you ask me if I really recommend this Anti Marks Turmeric Face Cream? Then my answer would be not strongly as I did not like it that much. It's just that the price was inexpensive so, I can say if you want to try it you can but it is not something that I would like to suggest you guys happily.
Ubtan Packs for Acne scars and marks cure
Pros of Ayush Anti Marks Turmeric Face Cream
Price is very affordable

Packaging is attractive

Smell is good

Has Ayurvedic ingredients that may be good for the pimples, acne etc but the formulation of the cream is not that suitable.
Cons of Ayush Anti Marks Turmeric Face Cream
Not able to blend well when you are in hurry

May look ashy if you have dark complexion

It does not penetrates into the skin layers rather it sits on the skin surface giving false illusion of light skin

Not for dry skin or very oily skin

Have not done much for marks, scars or spots on the face

Leaves white residue when you rub it
Rating: 3 out of 5
Anti Marks Turmeric Face Cream is a below average cream that feels like that of the cream like Fair & lovely, vicco turmeric and other thick creams. It has not shown many changes in my skin spots and marks.  Blending is a problem if your skin is dark as that can look ashy. It is more like those of the BB cream that stays on the facial skin surface but does not go inside the skin layers. The ingredients are very promising but still it fails to meet eh expectations.
I will not recommend genuinely but if you like creams like that of Fair & lovely texture then do try it.