Livon Moroccan Silk Serum Review, Price and how to use
Hi girls, we love to get the smoother hair which is silkier and softer. Hair serums were not that popular earlier but from the past few years we have seen so many serums being launched. I still remember I used to apply Livon serum when this was launched around 9-10 years ago. I was in school and used to apply this. Now Livon has present another new version with the goodness of Argan oil. This is the Livon Moroccan Silk Serum. Do you know girls, Argan oil is really beneficial for the dry hair. It helps in moisturize the hair without being too greasy. So let's check out if this Livon moroccan silk serum is worth trying or not.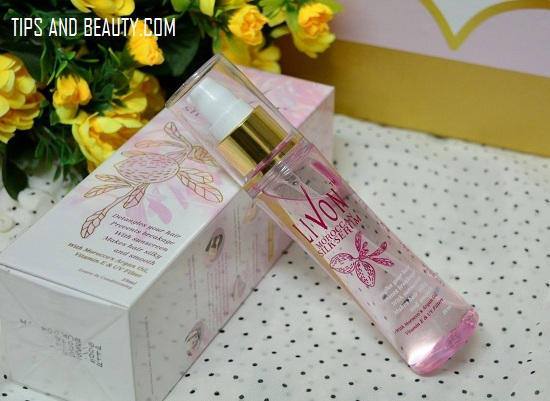 Price of Livon Moroccan silk serum: This is for 260 Rupees for 60 ml and the smaller pack is for 145 rupees for small 30 ml bottle. That is a small pack so that can be kept in the bag or purse.
Experience with Livon Moroccan silk serum
Livon Moroccan silk serum is packaged in a pump pack. I love pump packaging this is so easy to use and carry around. The silk serum smells so good. I liked its sweet smelling delicious smell. This is thicker just like old version of the Livon serum. The quantity is also good for that price. I will tell you why is that. But first let me tell you how I use this.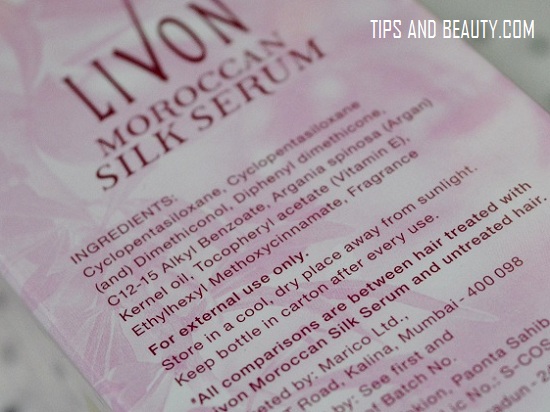 How to use Livon Moroccan silk serum: I like to use this when my hair are in semi dried state. Like I have washed my hair then wrapped the towel, when I take put the towel my hair is still wet so I will let them get air dried for some time and after that I will take around half a teaspoonful of this Livon Moroccan silk serum. Will rub that on my palms and gently apply that on the hair. My hair is quite silky so I applied on all the hair. But if your hair ends are dried then you should apply this Livon Moroccan silk serum on the hair ends more which are dry. So, after I applied this. I will take the wide toothed comb and smoothed out all the tangles.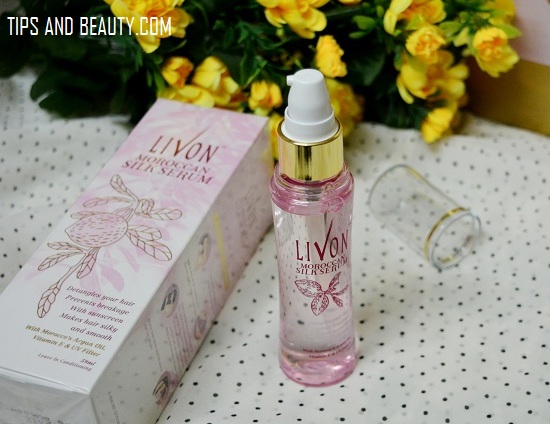 Results: This makes my hair so smooth and manageable. It also reduces the frizziness but only to some extent. I like that this leaves a faint smell on the hair which is very good. It adds a soft shine to the hair as well. I like this product for my hair type. But I think this will not do much for the very dry hair type like the curly dry hair. Else this is a good product.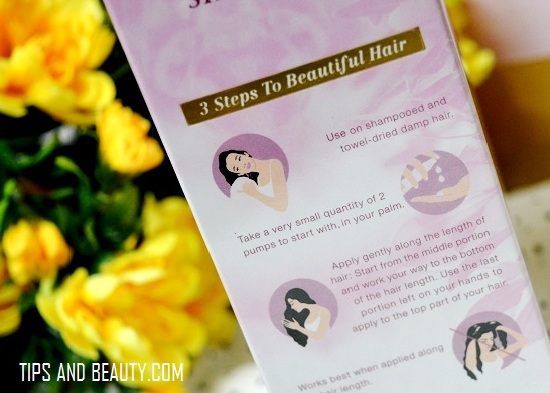 Pros of Livon Moroccan silk serum
Packaging is good

Price is affordable. You can try the small pack

This gives a nice smell on the hair

This helps in detangle the hair

Can be used on dry and semi dried hair

This provides some shine on the hair

Helps to reduce the frizz up to some extent.
Not so good about Livon Moroccan silk serum
May not be very helpful for very dry hair but at least can help in detangling the hair rather than not using anything.
Rating for Livon Moroccan silk serum: 4 out of 5
I will recommend this serum as this helps to detangle the hair. It also gives mild scent which is sweet and enticing. You should try this.