Hi everyone!! This post is on the newly launched L'Oreal Paris Moist Matte Lipsticks and I have got this shade in Glamor Fuchsia. Matte moist sounds interesting as it suggests that the lipstick will have a matte finish with hydrating moist formula. Isn't it? These L'Oreal Moist Matte Lipsticks are launched in around 12 shades in India and trust me every shade is truly glamorous and fantastic. The vibrancy if the shades and the color richness is what makes this range steal my heart. So, without much delay, Let's start the L'Oreal Moist Matte Lipstick glamor fuchsia review.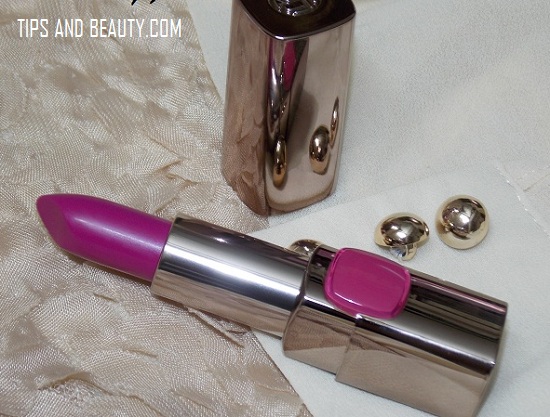 Price of L'Oreal Moist Matte Lipsticks: These lipsticks are priced for rupees 899 Rupees for 4.2 g tube and are available online, in shops, L'Oreal Paris Counters in malls etc.
What the brand claims for L'Oreal Moist Matte Lipsticks: L'Oreal Paris Moist Matte Lipsticks are formulated to lock the moisture on your lips to prevent the dryness and the formula is such that they will not bleed or feather for a long lasting matte finish. These L'Oreal Paris Lipsticks are enriched with Omega 3 fats and vitamin E along with the goodness of jojoba oil which additionally moisturizes your lips.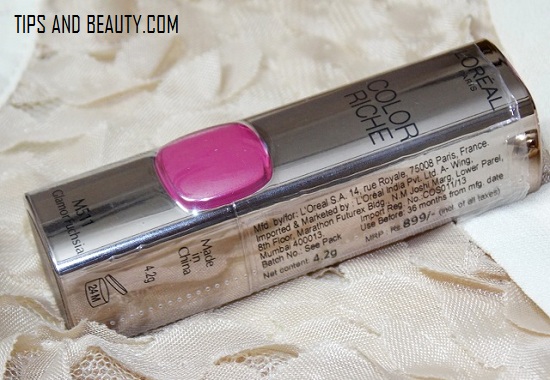 Experience with L'Oreal Paris Moist Matte Lipstick in Glamor Fuchsia
The packaging is absolutely stunning and very classy looking. Just look at the bronze rose gold colored tube which has this beautiful L'Oreal Paris Logo at the top and a cube on the outside that shows the color of the shade inside. Isn't that looks amazing. Surely it does. :) I wished I should get Lincoln rose but I got this shade from L'Oreal Paris as this was a part of the L'Or collection which was launched at the time of the Cannes film festival but now I have Lincoln Rose too with me. yaay!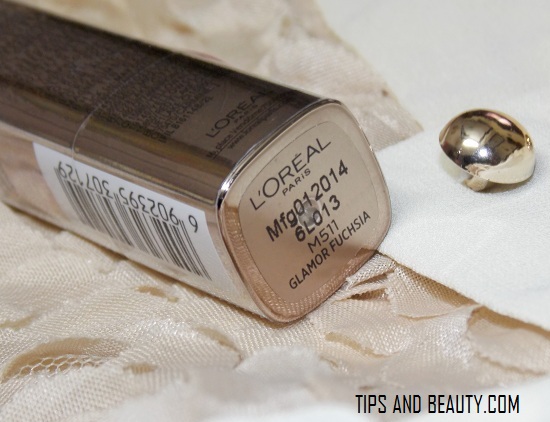 L'Oreal Paris moist matte lipstick in Fuchsia is an absolutely delightful fuchsia shade which will surely catch the attention of ladies who love bright plumy pink fuchsias. This is a fuchsia with slightly purple undertones. So, if your skin complexion is fairer then it will look more pink on you whereas for the duskier complexions this L'Oreal moist matte glamor fuchsia lip color will look more plumy. Such colors look good when we do makeup for Indian wear for festivals etc.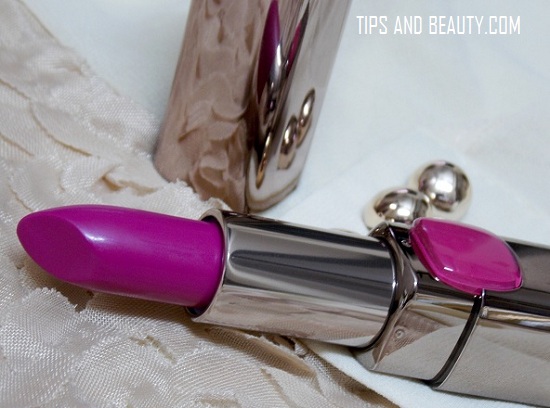 Now, that it is a matte lip color most of us tend to imagine a drying formula that makes the lips dry and flaky by the end of the day. But this has a very satiny and powdery kind of formula which when applied on the lips feels very light weight and matte. The matte texture is beautiful. It is shine free and does not show up as a creamy matte even. The formula of these matte moist lipsticks is enriched with jojoba oil and vitamin E and with Omega 3 fatty acids keep the lips soft and moisturized. Whenever I use this I feel so light on my lips and almost forget that I am wearing a lip color and that too a matte finished one.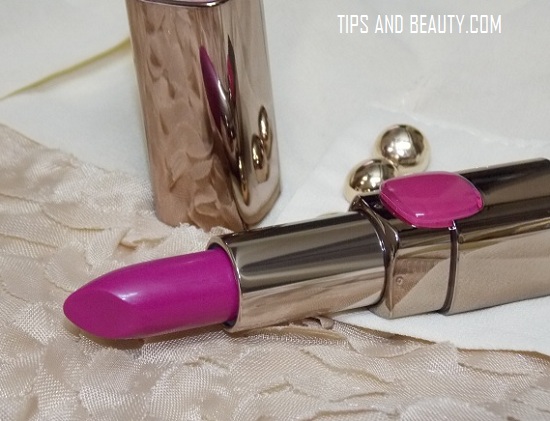 The pigmentation of this entire range of L'Oreal Paris moist matte lipsticks is commendable as just one light stroke will give a brilliant color pay off with rich vibrant hues.This is an intense and vibrant color but I feel that it feathers a bit from the corners of the mouth but I can use a lip liner to avoid that situation. I noticed this feathers in summers but in winters this was perfectly fine. When I apply this L'Oreal Paris moist matte lipstick, it literally glides swiftly and even if my lips are dry it kind of heals them but I will suggest to use any lipstick after scrubbing the dry lips. It is because as the peeling skin can ruin the finished look. Here are the swatches and fotd, where I have sported a smokey eye look with this lipcolor.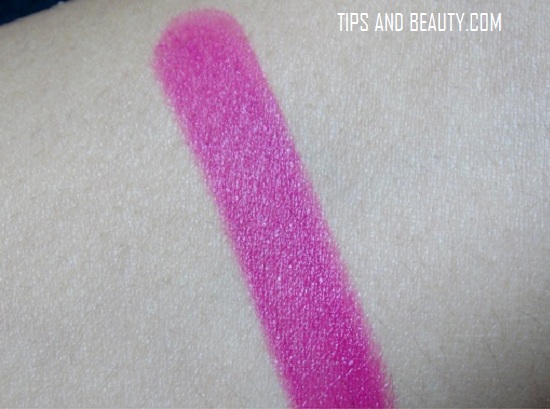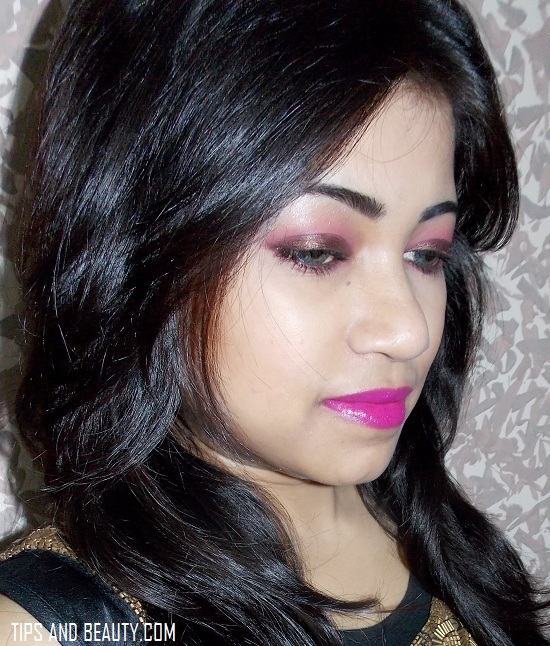 Good about L'Oreal Paris Moist Matte Lipstick
Packaging of these lipsticks is beautiful
Pigmentation is brilliant and intense
Staying power is good and lasts for 4-5 hours
Texture is smooth and gives smooth finish
It gives a true matte finish with no shine
Doesn't bleed or feather out in winters but does in summers a bit
Feels very light on the lips
It doesn't have any smell
Not so good about L'Oreal Paris Moist Matte Lipstick
Price can be high for some
It feathers a bit in summers so better use a lip liner
Rating for L'Oreal Paris moist matte lipstick color: 4 out of 5 
Take: L'Oreal Moist Matte Lipsticks have intense pigmentation and good staying span. They are truly matte with very moisturizing formula that keeps the lips hydrated and moist. Glamor Fuchsia is a beautiful plum based fuchsia color that will look good on all the skin types and mostly with the makeup for Indian traditional wear. I will suggest you to get at least one shade from this range and you will love it. You can even try these at a counter before buying.