L'Oreal Paris Moist Matte Lipstick in Blaze of Red: Hi everyone!! I am going to review a beautiful color from the moist matte lipsticks from the L'Oreal Paris. These L'Oreal Paris moist matte lipstick in Blaze of Red was launched 3 years ago and I had few of them. This is the recent addition in my stash of lipsticks. Being a lipstick lover, I love to collect various shades. I like reds, pinks, oranges etc which are bright colors and stay away from the purples. So, I will do this L'Oreal Paris Moist Matte Lipstick in Blaze of Red review. I will do the swatches also and I will also let you know if you should try lipsticks from this range.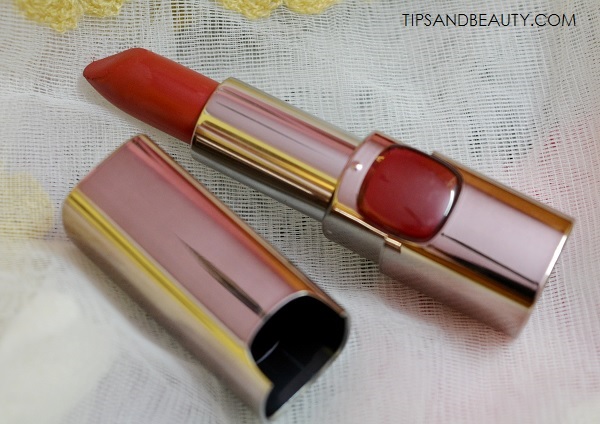 Price of Street Wear Color Rich Ultra Moist Lipstick: These L'Oreal Paris Moist Matte Lipsticks are for 899 rupees each.
Experience with L'Oreal Paris Moist Matte Lipstick in Blaze of Red
This lipstick is beautifully packaged in a rose gold packaging which is metallic finished. So, I liked these lipsticks for their beautiful packaging as well.  
The lipstick is so beautiful in packaging that it appears luxe. I have the other variants like the pure reds, pure pinks and the gold obsessions. Out of these, I liked the packaging of these L'Oreal Paris moist matte lipsticks a lot. The tip is pointed and not like the slanted blunt tip.
Shade description:
L'Oreal Paris moist matte lipstick in Blaze of Red is a lovely deep red color which is a lighter than the oxblood but darker than the apple red. This is a shade that is very bridal appropriate! Yes!! brides in India would love to explore such colors. Even if you are going for a party then too you can try deep red shades like this. It's a color that will look lovely with a white, yellow dress or even with a golden dress. The deep red color is not just for the fair to medium skinned Indian girls but even when you have dusky complexion, this can be your perfect shade of red. Check out the swatch pictures to see yourself. It is truly beautiful.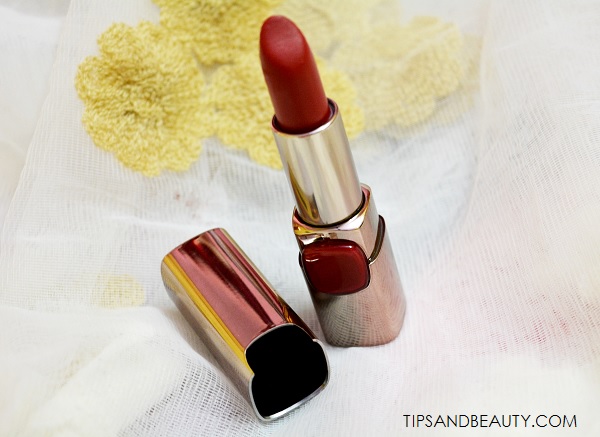 Texture:
These L'Oreal Paris Moist Matte Lipsticks are purely matte and there is no shimmer, shine, gloss or even the creamy shine that we see in the Colorbar velvet matte lipsticks. They are powder matte in texture. The powdery texture just glides on the lips like butter and creates a beautiful color. The same mousse powdery matte texture can also be blamed for its extra softness. I had Lincoln Rose too but as these are very soft in texture; my bullet of the lipstick broke from the bottom. Now, I have kept it like that and I use that with a lipstick brush. So, be extra careful while applying these lipsticks and also do not put too much pressure.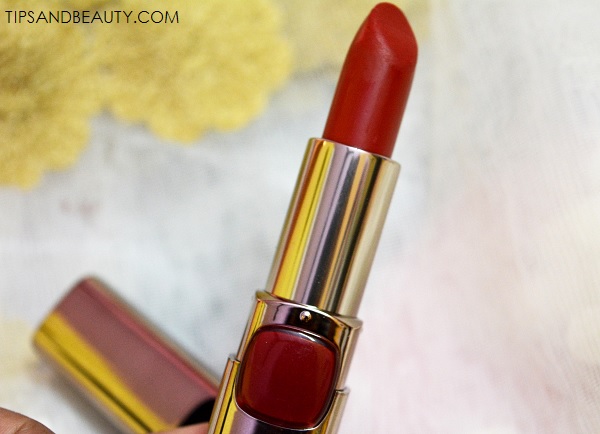 Pigmentation:
Pigmentation is undoubtedly intense. You can get an opaque beautiful rich looking color in a single swipe. I so love these L'Oreal Paris Moist Matte Lipsticks for their amazing pigmentation. They are gorgeous and beautiful with their intensity.
Staying time:
On my lips, L'Oreal Paris Moist Matte Lipstick in Blaze of Red will stay for 5-6 hours then when we eat or drink, it will get faded and gets a tad lighter. It happens as if you are eating and the lipstick is not transfer-proof then naturally it will get lighter and low on intensity. Therefore, I have no issues in that. This is a transferable lipstick. So, you have to be extra cautious with red colors like that as this can get applied on the clothes even with a light brush up across your lips.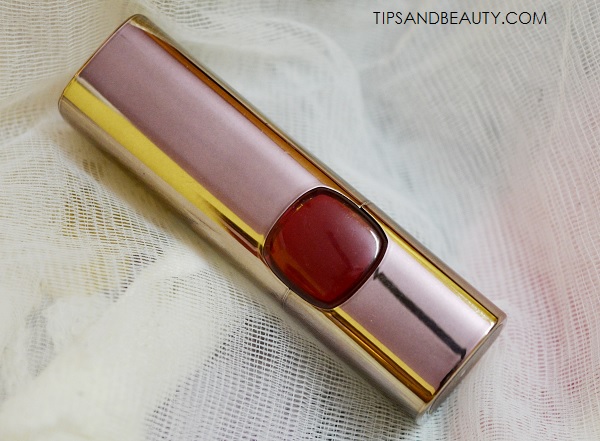 Overall, I am literally in love with these beautiful red lipsticks from L'Oreal Paris Moist Matte range. This has the most beautiful texture and pigmentation. For matte lipsticks lovers this will be one of the options that one can try. I feel that price can be a problem for some of us like people on budget may feel the price point of 899 rupees is a bit too much.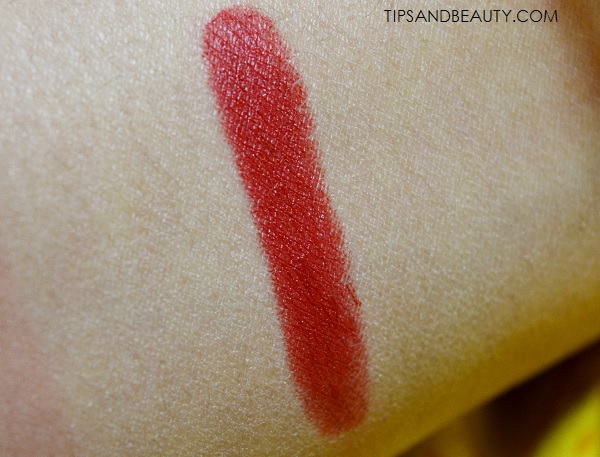 Other than that the shades in this range are wonderful and worth trying!!
Pros of L'Oreal Paris Moist Matte Lipstick in Blaze of Red
Packaging is beautiful and it looks classy and luxe in the rose gold tube

The color can be seen from outside as there is a small pan attached with the same color.

Pigmentation is beautiful and intense.

This is powder matte and very soft in texture.  

Blaze of red is a very beautiful deep red color that is going to look lovely on wheatish, fair to dusky Indian skin tones.

There are several shades that one can try from this matte lipsticks range from L'Oreal Paris
Cons of L'Oreal Paris Moist Matte Lipstick in Blaze of Red
They are highly transferable.

Price can be a bit high for some.

The bullet is prone to breakage as this is very soft.
Rating: 4.5 out of 5
L'Oreal Paris moist matte lipstick in blaze of red is a gorgeous universal deep red that will look great on all the skin tone. This stays for 5-6 hours and has a beautiful finish. I will definitely recommend you to try this.