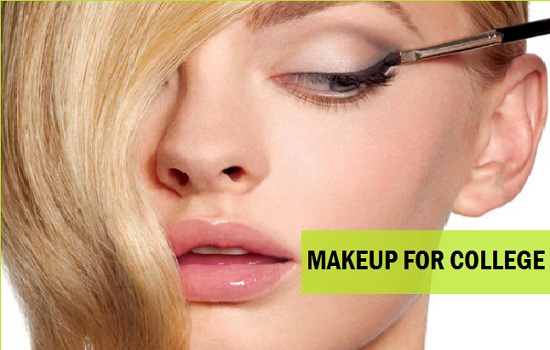 College days are the best days. After so many years, we can finally wear what we like and flaunt new dresses, accessories and makeup. Now when it comes to makeup, do you follow the trend blindly or you know how to do your makeup for college. Like we have makeup for parties where we can go bold and little extra over the top, likewise we have college or work makeup where care should be taken as you are young and not want to sport too much makeup. If, you are a confused and still wants some guidance to how to do makeup for the college then we will share some makeup tips that you will hopefully find useful.
Makeup for college girls and teengers in India

Your everyday makeup should be similar, by that we mean the process and products used. Though you can go with different shades of lip color, eyeliner colors etc. It depends on you which products you want to use. As for every product there is a cheaper and expensive version available in the market. For eg: a compact from Elle 18 or Streetwear can cost you 150 bucks whereas the compacts from high ends brands can cost you in thousands therefore that is your choice and how and what to use, we will tell you.
Base: As you're still young you should let your skin shine through hence avoid using a heavy foundation. Applying a BB cream or a tinted moisturiser should be enough for college going girls. Do you know using a lot of base makeup like heavy foundations can make you look older? Even if you have acne pimple marks. Worry not. It's your teen years and as young adults more than 50 % of girls and boys struggle with this pimple problem so, by wearing heavy makeup you will only harm your skin more. Thus use BB creams or sheer foundation.

Compacts: To set the BB creams you can use a compact afterwards to get the beautiful velvety matte skin. At times, you can simply use a day cream and then use some compact over that. While choosing compacts, you can choose a shade lighter than your skin color if your skin is oily. This is because, when oils starts to come on the face, the color of foundation and compact powder gets a shade darker thus here you can get a shade lighter than your skin color.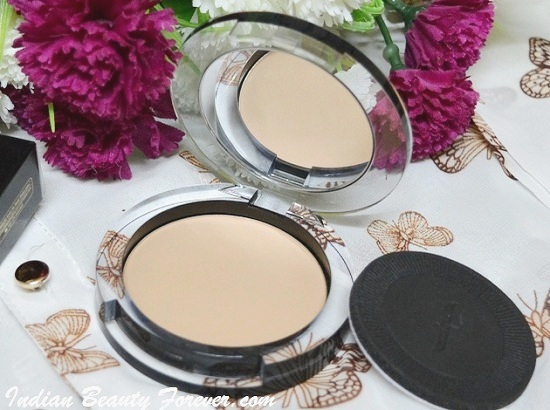 Eyeliner: Young girls can experiment with the eyeliners. Like colored eyeliner paired with glossy neutral lips looks good. You can try smudge proof eyeliners which are great to include in makeup for summers. We would suggest you should use pencil eyeliners as they are smudge proof mostly and are easier to apply. So, while in the morning you are running late they can be easily applied.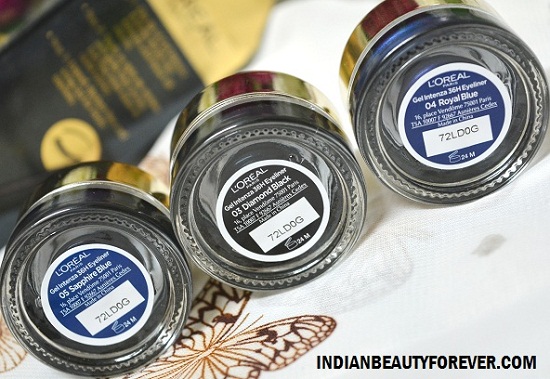 Kohls: If you are not an eyeliner person then you may try kohls in colored versions other than the regular blacks. There are so many colored kohls in the market. Some can be even used as eyeliners. So, as a college girl when you are tight on budget then such multipurpose kohl which can be used as kajal and eyeliners are great to have in your makeup kit for college. On our Indian skin complexion, eyeliner/kajal colors like dark green, emerald green, blue and purple looks great. Brown is also a great choice buy dusky girls should stay away from that as brown color will not be much visible on dark eyelids so, don't waste your money on getting a brown instead you can try purples or blues which look pretty on dusky young beauties.
Lip colors: As a college girls, lip gloss in peachy pink, mild corals, pinks look beautiful but stay away from heavy matte lipsticks like reds, pinks, etc they are just not for the college. If you wish to use lipsticks, then go for subtle colors, as you do not want to get the attention of your teachers by sporting a fuchsia pink hot lip color in the class. Rest depends on you.

Blush: Instead of going with bold lip colors you can go with blushes for fresh looking face. You can try soft pinks and peach blush colors in powder formula for oily skin and cream blush formula for dry skin. But wear them slightly do not go overboard.
Eye shadow: Using eyeliners and kajals is okay as college girl but if you wish to use an eye shadow as well, use only a pale Champagne or cream colored silver shadow on the eyelids. Refrain from using colored eye shadow for college. For dusky complexion you can use pale gold.
So, these were the products and the makeup for college. But you do not have to use each and everything at a time. It should be like, for some days, you have used a colored eyeliner with a fresh pink blush with a peachy lip gloss, the other day you can just use a champagne colored eye shadow and mascara only with a pink gloss. Whereas for some outfits, you can use heavy kohl on the waterline, mascara and just a light blush with only a clear gloss.
This way you will look pretty and not over the top with too much makeup.