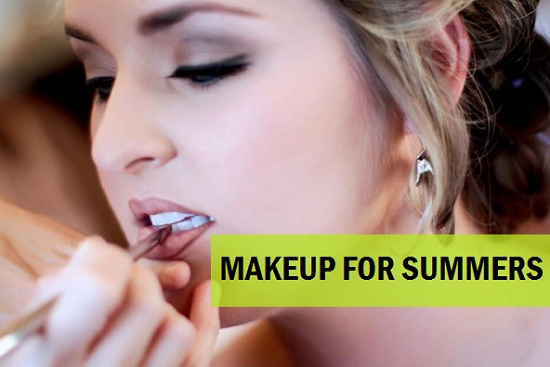 Heavy caked up foundation, loads of eye makeup and blush. Do you feel this should be the makeup for summers? Summers mean playing with the colors when it comes to makeup even though this is also true that makeup has no boundaries. Do whatever you like but if you are still confused as to what should be your summer makeup that you make you look pretty and fresh all day long then we at Tipsandbeauty.com, will share makeup tips for summers makeup.
Makeup for summers: What should you do
Cleansing: So, when is temperature is soaring high you should start your makeup by cleansing your face with a face wash. If you have oily skin then try oil controlling gel based face wash. Face wash with neem, Tulsi are good to prevent acne to some extent for oily acne prone skin. Splash you face with cold water to close the pores and then do toning o the skin before applying makeup.
Primers: If your skin is extremely oily then you may go for silicone based primers which will even tone the skin by filling the pores and also makes the skin stay matte a lot longer.
Base makeup: Using heavy cakey foundations is a complete No in summers especially during the day as they are more likely to melt and get patchy. To let your skin breathe and look fresh, we will suggest going with the BB creams which are lighter versions of base makeup. For dry skin, tinted moisturisers work well as they will give some coverage along with the moisturization.
Eyeliners: Using gel liners would be wise in summers as just think you have used liquid eyeliner and that has been smudged along with the sweat etc. gels are easier to apply and they are waterproof hence they will stay all day long in summers.
Kajal: kajal or kohl is Indian girls' favorite beauty products hence apply a kohl which is of smudge proof formula like Lakme, Maybelline etc and they will help accentuate your eyes.
Mascara: Like you will be using a gel liner which is waterproof likewise you should go for the waterproof mascara as well. Just a tip: if you think that the waterproof mascara will make your eyelashes to fall then apply a coat of regular washable mascara and then apply your waterproof mascara. Maybelline Hypercurl mascara is available in both the washable and waterproof variant they are cheaper and of good quality.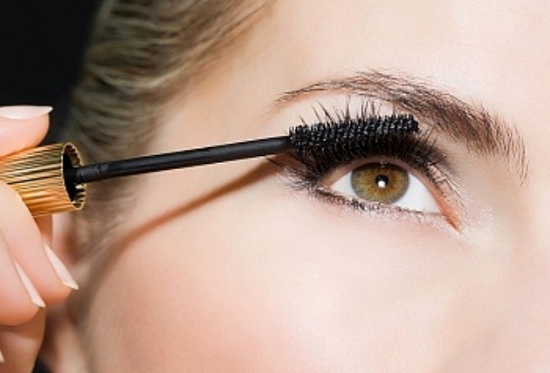 Blush: In summers, you will obviously not want to go for a cream blush simply because creamy texture and formula will make the skin sticky therefore just apply a fresh pink powder blush too make you look fresh all day long. You can touch up during the day when the blush powder erodes off.
Lipsticks: During summer, lips tends to get dry and darker as well so, you should try a lip balm with SPF and then use a lipstick. Summers brings bold cheerful vibrant color. Therefore, you can experiment with hot pinks, oranges, corals etc. But do not go too bold with reds, deep reds, and deep purples during the day as they can be too much for the day time but they will be perfect for the night time. You can try peachy pink lip gloss, lip creams in fuchsia colors etc along with a summery dress.
Your makeup for summers basically should be flaunting vibrant lip colors and keeping low with the base makeup during the day time. Waterproof products will help to prevent smudges and make you look neat and pretty even at the end of the day. Do you have any summer makeup idea girls? Do share with us!!