Alia Bhatt Makeup looks
Alia Bhatt has very girl next door yet beautiful face. She has become very popular with her style and makeup. Her energetic personality and talent has given her huge fan following. In this post we will share her makeup looks in movies, public appearances, fashion shows and so on, so that you can get some inspiration and the next time you decide to dress up, you know which makeup look you need to go for. Here are makeup looks of Alia Bhatt:
1. Fresh Day time makeup look of Alia Bhatt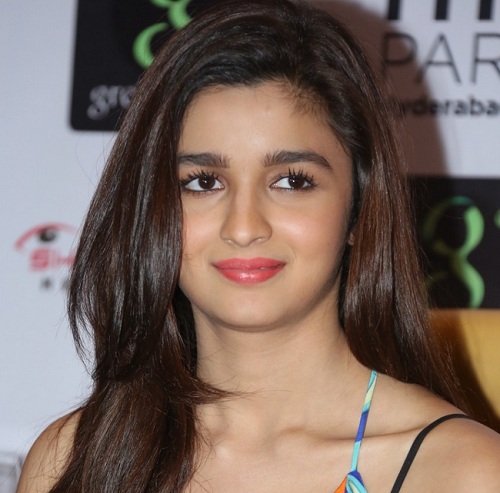 Here she looks so fresh and radiant. This subtle makeup is good for the casual handouts or college. Use a very subtle stroke of kohl and mascara. Finish this makeup look with a peachy pink lip color. You will look as fresh like Alia Bhatt in this image.
2. Smokey neutral makeup look of Alia Bhatt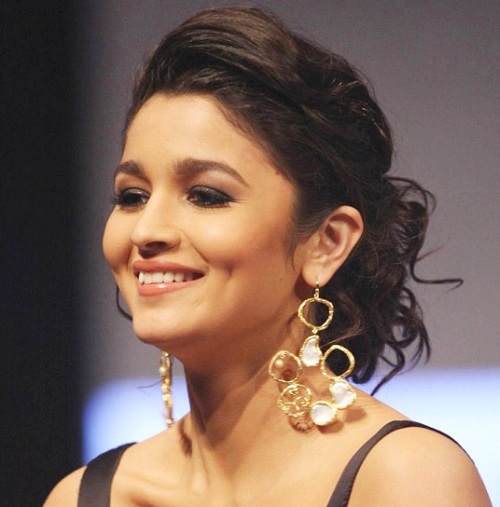 This makeup look is just perfect for the evening and for those who want to sport neutral lips. As the lips are neutral, the eyes are made dramatic with using black eye shadow on the eyelids and below the waterline also to create a smoked out look. The neutral lip gloss will be the best to go with this look.
3. Bright pink lips makeup look of Alia Bhatt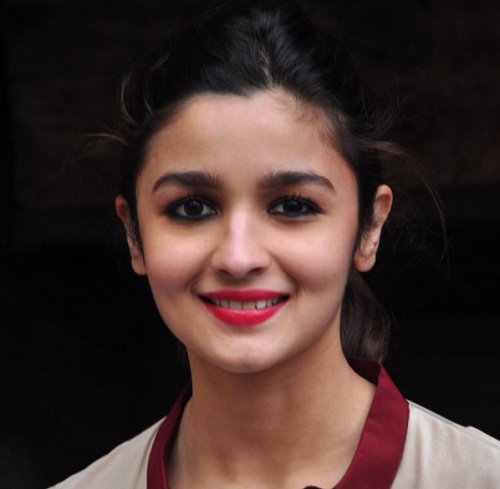 Here she is seen sporting this gorgeous red based pink which looks beautiful on her complexion. The neat swept back hairstyle compliments the look. On the eyes she has kohl and some warm brown eye shadow on the eyelids.
4. Alia Bhatt in dewy radiant makeup look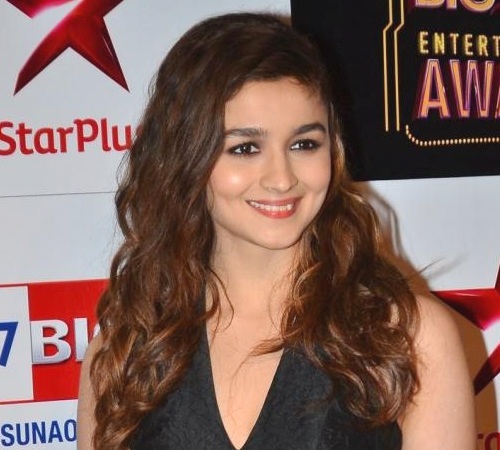 This is a fabulous look where she looks fresh and dewy. Her skin glows and the subtle makeup makes her look gorgeous. To get this Alia Bhatt look, all you have to do is to moisturize the skin properly and use a foundation that isn't of matte finish, a dewy finish one will be the best. Apply black pencil under the eyes and over the eyes. Swipe some on the waterline too. Gently swipe an angled brush on the eyeliner just to make it look natural and to even out the harsh edges. This look can be teamed up with any peachy, pink, plumy or even an orange lipstick with glossy texture though.
5. Alia Bhatt in soft smokey eye makeup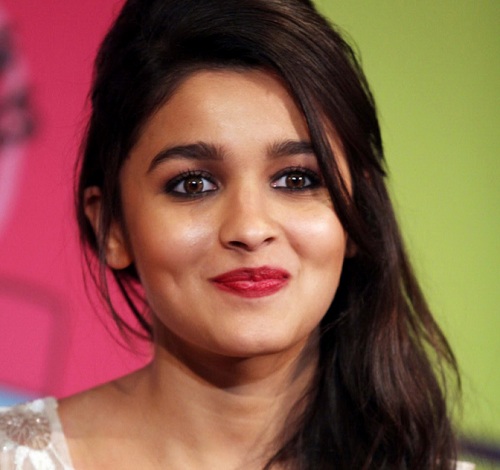 She looks stunning in this makeup with eyes done in a soft smokey way and a lipcolor which is matte and has a corally red color. You can get the eye makeup by 2-3 products. Apply a plum brown eye shadow on the eyelids and use a black eye pencil over the eyes like eyeliner. Take an angle brush and rub over the eyeliner to smudge it out. Repeat this same step below the waterline too. Finish off with some kohl on waterline and some mascara.